Things to do in Peel and Halton Region with Kids
The caledar highlights all the fun activities for families in the Peel and Halton Region and helps parents plan fun things to do with kids in Brampton, Mississauga, Caledon, Georgetown, Milton and Oakville. 
Join our Weekly Newsletter for Updates! Sign up Here!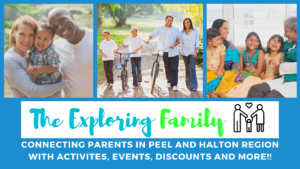 We include all the details of the events and try to keep our lists updated, however please check the organizer website for any updates.

2023 Milton I❤︎BEER & Taco Festival
May 13 @ 2:00 pm

-

10:00 pm

$4 – $25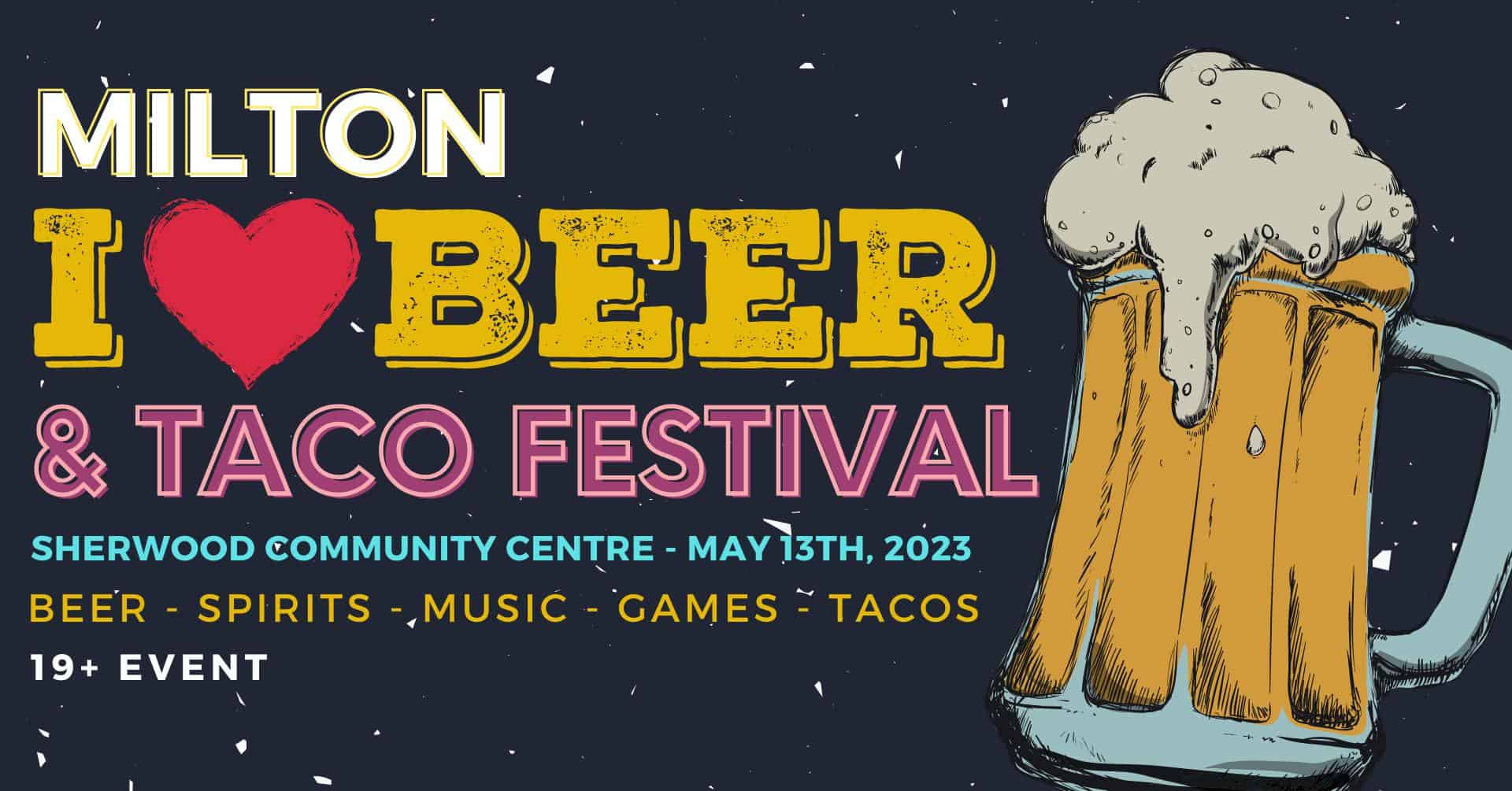 Join us for the 1st annual Milton I

❤︎

BEER & Taco Festival on Saturday, May 13th, 2023 at the Sherwood Community Centre for a fun night of beer and spirits sampling, games, dancing, people watching and TACOS!!!!!
19+ Event
Cash Only Event (2 ATM's onsite)
No Refunds on Tickets or Tokens (Tickets are Transferable)
Session #1 Tickets are $5.00 Cheaper than Session #2 Tickets
If you don't like beer, there will be 2 distilleries at the event.
Please Drink Responsibly​
Location: Sherwood Community Centre
Date: Saturday, May 13rh, 2023
Theme: Beer & Tacos
Time: Session #1 – 2:00 PM to 6:00 PM & Session #2 – 6:00 PM to 10:00 PM
Token Cost: $2.50 Each (Used for both Food and Drink)
Average Pour Size: 5+ Ounces (Beer/Cider)
Average Sample Cost: 1 to 2 Tokens (Most Beer Samples will be 1 Token)
Coat Check: No
Foosball + Pong
Board Game Area
People Watching
Free Filtered Water
Glass Rinsing Stations
1UP Arcades
Classic Consoles
DJ Mashing it up
Seating for 200+ People
Dancing
Name Tag Station
14 Ontario Breweries & 2 Distillers
8 Local Food Vendors
All General Admission Tickets include admission to the Festival and an official 12 ounce I

❤︎

BEER sampling cup. Tokens can be purchased at the festival at the designated token tent
Designated Driver Tickets are $10 at the Door. DD Tickets give you admission to the event but you are not permitted to consume any alcohol at the Festival (If caught consuming alcohol of any kind, you'll be removed from the venue). Non Alcoholic drinks and food can be purchased using tokens at the local food vendor booths.
The Earlier you buy your admission ticket, the cheaper it is. Tickets start at just $9.99 (Plus HST and Ticket Fees) and slowly make their way up to our regular ticket price of $24.99 (Plus HST and Ticket Fees)
$10 Discount Offer (Discount Expires Wednesday, March 1st, 2023 @ 11:59 PM) – $9.99 + Tax & Fees
$8 Discount Offer (Discount Expires Wednesday, March 15th, 2023 @ 11:59 PM) – $11.99 + Tax & Fees
$6 Discount Offer (Discount Expires Wednesday, April 5th, 2023 @ 11:59 PM) – $13.99 + Tax & Fees
$4 Discount Offer – $15.99 + Tax & Fees
Door Price (If Tickets are Still Available) – $19.99 + Tax & Fees
$10 Discount Offer (Discount Expires Wednesday, March 1st, 2023 @ 11:59 PM) – $14.99 + Tax & Fees
$8 Discount Offer (Discount Expires Wednesday, March 15th, 2023 @ 11:59 PM) – $16.99 + Tax & Fees
$6 Discount Offer (Discount Expires Wednesday, April 5th, 2023 @ 11:59 PM) – $18.99 + Tax & Fees
$4 Discount Offer – $20.99 + Tax & Fees
Door Price (If Tickets are Still Available) – $25.00 + Tax & Fees
ONTARIO BREWERS, CIDERIES & DISTILLERS​
Official announcement Wednesday, March 15th, 2023
Official announcement Wednesday, April 5th, 2023