Giving back, something that many of us strive for, but lets be honest.  It is easier said then done.  Work, children, extracurricular activities, trying to get to the gym… there are a LOT of things competing for your time and energy.  So finding the motivation to do a little more can seem like an impossible task.  Well I am here to tell you that YOU, yes YOU, can make a difference and give back to your community.  We have already highlighted some easy ways to give back to your local community when you have no time.  Today I am going to show you they ways I fit giving back into my life with 3 kids, working 1 full-time job, running a blog, local business, being on 2 parent council committees, and oh even getting to spend time with my husband!
Start where you are. Use what you have. Do what you can.
Start Where You Are – All it took was a quick internet search several years ago when I was trying to find a food bank to drop some donations off to.  I found that there was a food bank very close by, and with the need in our community these days you will likely find the same thing.  On my first visit to the Knights Table I was welcomed warmly, made a quick drop off of some non-perishable food items and went on my way.  I started following them on social media, and quickly learned that the Knights Table is more then just a food bank.  They offer employment programs, social supports, after school programs, summer camps, healthy living workshops and more all to people directly in my community.  The community I live in every day, that my kids go to school in, and that we plan on being a part of for many years to come.  I knew at that point that I wanted, and needed to do a little more to support them in their mission.  I am just 1 person, but when the efforts of many are put together big things can happen.
What local organizations are close to your home that support your community?
Use what you have – You don't have to be an expert in everything in order to help out.  You can support organizations in many different ways.  Sometimes that support comes in a physical form, like a donation of food or toys, but other times giving back can be an act of support.  For example even if I am not able to support the Knights Table with a physical or monetary donation, sharing their call for help in local Facebook groups is helpful.  The use what you have motto is all about finding ways to fit giving back into your lifestyle.  So sharing a fundraising campaign that the Knights Table is running in our local Facebook groups while watching a movie with my husband is a win/win.
Another way I worked to support the Knights Table was through a mentoring program where I was able to give a presentation about alternatives to traditional employment.  There are so many new and expanding careers in the online space that many people don't know about.  By letting them know about opportunities, like becoming a virtual assistant, I hope to open doors they didn't know existed.
What skills or support can you offer a local organization?
Do what you can – Giving back doesn't have to be grand gestures.  Let's face it, there is no hospital wing named after me.  However I can hit the back to school sales to put together a few backpacks with school supplies.
When there is a great sale on pasta or peanut butter I can pick up extra to drop off at the food bank.
At Christmas time I can make up an extra batch of goodies to drop off so that everyone can enjoy some Christmas baking
And I can enlist my friends and family to help me support a family during the holiday season to provide them with a wonderful Christmas.  After connecting with a community organization to get a list of what the family needs, a call out to my friends and family on Facebook helps make this happen: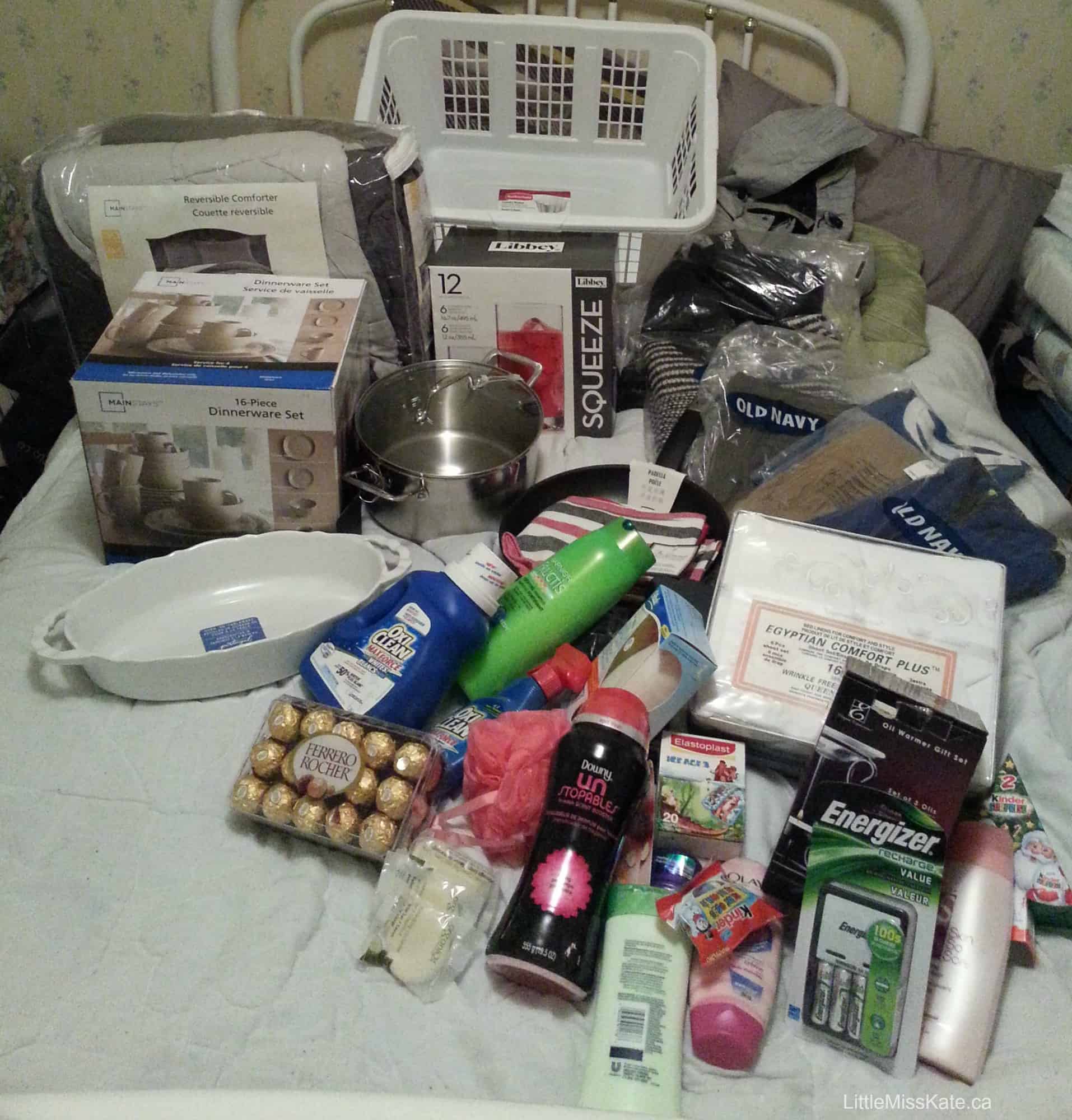 What ways can you build a little more giving back into your lifestyle?
There are many easy ways to give back in the GTA, take a moment to explore LocalLove.ca and see how easy it is to live well while doing good.  Don't forget to sign up for the LocalLove Good News newletter and have a weekly dose of good and positive inspiration delivered right to your inbox. 

We have to be the change we want to see in the world, so positive steps no matter how small make a difference.  LocalLove can help us find ways we can make a difference right in our own communities.
Disclosure: I have partnered with YMC and Local Love and have received compensation for this post. All opinions are my own.