Congratulations on your bundle of joy!  There are many things to think of when preparing for a baby, but one of the most exciting can be designing the nursery.  When I found out I was pregnant with our first, I immediately started thinking about nursery design.  I knew I wanted it to have a designer look, but I also wanted it to be warm and cozy, with some personal touches.  Here are some tips for designing your baby's nursery that helped me during the process.
Choose a theme.  This will help you decide what colour you want to paint the room, and what accessories you will add.  Some nice themes are animals, the alphabet, planes, trains or cars, nautical (very popular right now), a t.v. or nursery rhyme character.  Other things can help you create a theme too. For example, I wanted to paint a tree on one of the walls, so my theme branched (pun intended) from there – if my baby was going to be a girl the theme would be birds, if a boy, planes.  I painted the walls light green (as it was gender neutral), painted the tree white and after I found out the gender of my baby (girl!) accented in lavender with a bird theme.
 Choose furniture.  This can be a little more difficult than it sounds as there are so many choices out there (and they all have different price tags!!).  Consider furniture that will be useful not only when baby is small, but when they grow out of it (and trust me, this will happen faster than you think!).  For example; some cribs are designed for use as a crib, day bed and eventually a double bed.  Another way to use the furniture as baby gets older is to buy a change table that can be used as a dresser later, and a rocking/glider chair that can be a used as an accent chair in another room when the time comes.  The colour of the furniture is another thing to consider, it will have a big impact on the room when placed inside.  I chose white furniture as I painted the tree on the wall white, and thought that it tied everything together nicely.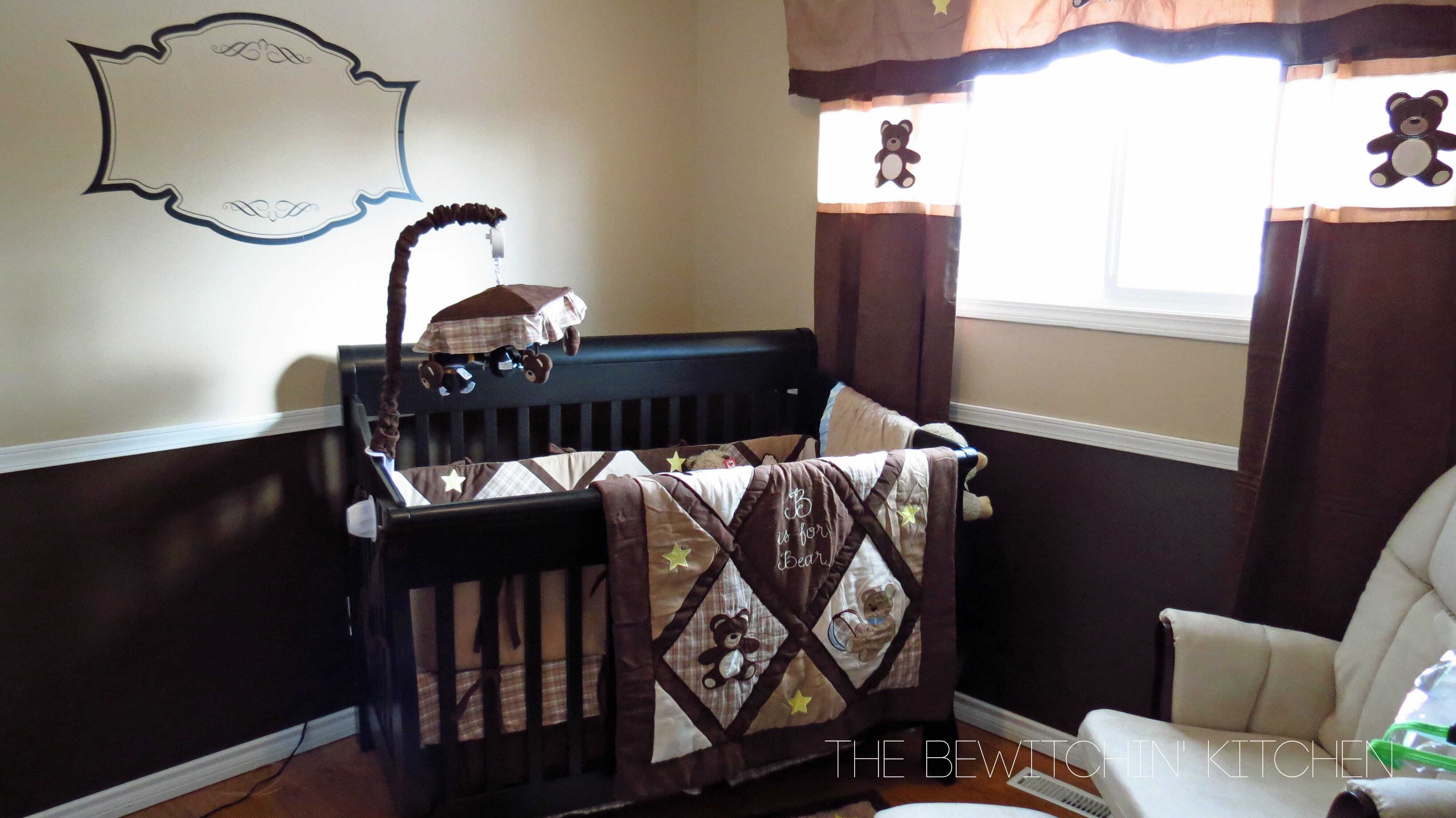 Choose the accessories.  This is the best part!!  Accenting or accessorizing can be something as simple as curtain colour to something more elaborate like hanging airplanes.  I will say, sticking to your theme and colour palate is most important if you want the room to flow and have that designer feel.  Since my theme was birds and my colours where green and lavender, all of my accessories had to match.  I was able to find many bird items, but none of them were lavender. So, I spray painted them lavender!!
 Personalize.  This may have to wait until after baby is born (unless you already know the gender and have a name picked out).  But once it's all decided and your little one is here, add some personalized decor, such as wall plaques, a monogram, bedding with initials, pictures and more.
There you have it!  A perfect nursery that you and your baby will enjoy spending time in, after all, you will be spending a lot of time in there.  These tips can also work when designing a toddler's room!  Are you pregnant and in the planning phase?  Check out these Tips for Creating a Baby Registry .