Back for another year is the 12 Days of Christmas Giveaways!  The Exploring Family is thrilled with the community we have continued to build throughout 2020 and we would like to give back to our readers.  We are excited to host a 12 Days of Christmas giveaway starting November 16th, 2021, Every day a New Giveaway will OPEN.  All giveaways will all be open until Nov 30th except for DAY 1 which was close earlier so the winner can have the prize by Dec 1. Make sure you check out the details of each giveaway, most prizes need to be picked up in Brampton (near Shoppers World), however there are a couple that are mailed out directly to the winner.

12 Days of Christmas Giveaways on The Exploring Family
Day 1
On the First Day of Christmas: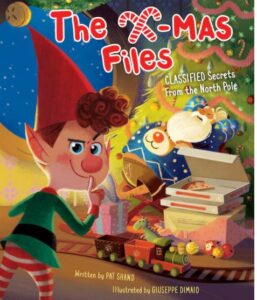 The Xmas Files Book ($23 Value) 
Find out what really happens behind the scenes at Santa's workshop in a Christmas countdown book that reveals the secrets of the North Pole!
An unauthorized tell-all penned by an ousted South Pole elf with an X-mas ax to grind exposes what really goes on at the North Pole in the 24 days leading up to Christmas. This hilarious, day-by-day accounting pulls back the red velvet curtain to reveal the truth behind Santa's Christmas "magic" and delivers laugh-out-loud fun for the whole family with activities for 24 days plus added surprises hidden throughout.
COUNTDOWN TO CHRISTMAS: Packed with activities and ideas for family fun for every day from December 1st to 24th 
Day 2
On the Second Day of Christmas: Alfred Smart Door Lock ($279 Value)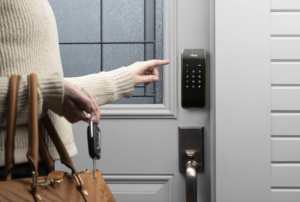 Alfred, a Smart lock company, creates smart locks that reflect the perfect balance between sleek design, security and usability, because smart home products shouldn't require compromise between style or function. With Alfred, you no longer have to choose. And, with quick and easy installation, anyone can upgrade their home. 
Key Features: 
Bluetooth connectivity

Create up to 20 pin codes, including one-time codes and time-sensitive codes.

Simply unlock the unit with a touch when your phone is nearby with One-Touch access.

Away mode blocks all pin codes except the master code, triggering an alarm if the door is opened. 

Visual pin protection allows users to use numbers in addition to their pin number, making it more difficult to discern the actual code. 

Control via Amazon Alexa or Google Home when using the

Alfred

Connect WiFi Bridge
Winner can choose from the DB2 series and the winner can choose their colour of choice (black/gold/chrome) and whether they want key override. 
Day 3


On the Third  Day of Christmas: Magi Coders ($50 Value)
Meet your magical coding friend! Preschoolers discover the magic of coding with this pet unicorn who's ready for early STEM fun! Code along with the magical adventures in the coding spellbook; set your wand to Spell mode and cast 12 coding spells that make the character dance, light up, and more, then program the character to move through her fantasy challenges in Code Mode! You can even design your own endless coding challenges with 22-piece interactive pet playset!
Day 4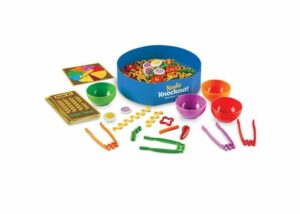 On the Fourth Day of Christmas: Noodle Knockout Game ($35 Value)
This fine motor game is a ramen rumble! Build new coordination, hand strength, and other fine motor skills as you snag oodles of noodles and toppings to make your bowls of ramen! Each game also helps kids master early counting and color recognition skills! Designed for 1-4 players, this 67-piece game has multiple ways to play and learn either solo or with friends!
Ages 4-8
Day 5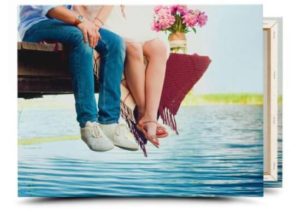 On the Fifth Day of Christmas: Best Canvas Photo Package ($50 Value).
Decorate Your Wall with Quality Photo Canvas Prints:
Manually stretched canvas on a sturdy spruce wood frame

Comes with custom edge designs

Appealing hues and high-resolution photo printing

Solvent-free HP inks resistant to UV damage

Specifically certified canvas produced specifically for printing
Learn about how we have used Best Canvas in the past!
Day 6
On the Sixth Day of Christmas: Educational Insights Drill Bolt Buddies Helicopter/Robot and Fire Truck (Approx $100 Value)
Day 7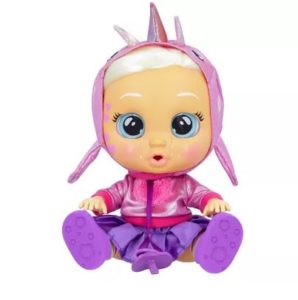 On The Seventh Day of Christmas: Cry Babies Doll ($40 Value)
Cry Babies are all new and improved! Meet Cry Baby Stella the narwhal. She will have real rooted hair, realistic eyes, softer feel and will be lightweight for kids to take easily on the go

Instead of wearing their signature Pajamas, Cry Babies will now be dressed in all new trendy outfits you can mix and match

Not only will they cry real tears and make realistic baby sounds, they will also have an additional feature where their cheeks will blush when you give her a kiss on the cheek!

Get your Cry Babies dolls to stop crying by giving them their paci or a sweet kiss on the cheek!
Day 8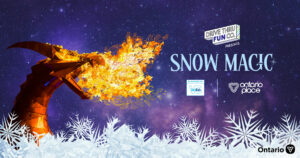 On the Eight Day of Christmas: 2 sets of Snow Magic Drive Thru Tickets at Ontario Place
*2 Peak Time  (5:30PM – 9:15PM) Set for a Family!! ($65 Value)
Enter the giveaway using the form below:
*4 Non Peak Time (9:15Pm-11:00PM)  for a Date Night! ($45 Value)
Enter the giveaway using the form below:
Day 9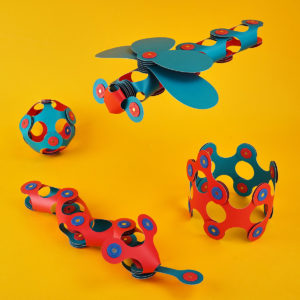 On the Ninth Day: Clixo ($30 Value)
Day 10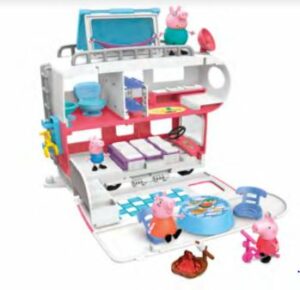 On the Tenth Day: Peppa Pig Prize Pack ($70 VALUE)
Kids ages 3 and up will love pretending that they're on holiday with Peppa Pig and her family with Peppa's Family Motorhome toy! They can imagine being on the road with Peppa as they roll the motorhome in vehicle mode.
Press the steering wheel to hear music from the Peppa Pig show, as well as phrases like "Are we nearly there yet?" When it's time to "camp," kids can convert the vehicle to a multi-level RV playset. They can imagine the Pig family cooking dinner in their movable kitchen, sitting around the campfire and enjoying the great outdoors.
Trailer hitch attaches to Peppa's Family Red Car toy (Sold separately. Subject to availability.) Other accessories
include 2 chairs, 2 bikes, and even a toilet! Four 3" figures (the whole Pig family) are along for the ride. Everything stores inside the playset, ready for the next adventure.
PLUS The Peppa Pig Peppa's Moments Assortment is a great way for preschoolers to add more Peppa Pig inspired fun to their play time.
Day 11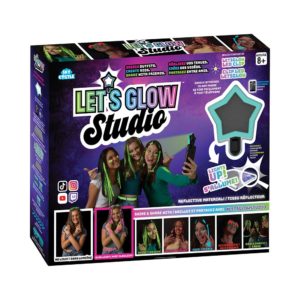 On the Eleventh Day of Christmas: Lets Glow Studio ($30 Value)
LetsGlow Studio is the first-ever influencer video creator kit that includes a 16 color LED light and a remote control where you can customize your Tiktok, Instagram and Youtube videos, photos or livestreams.
Use the sticker sheets to cut out custom shapes to stick to the Shutter Shades to glow them up with style!
Choose from wide or thin material to cut and clip into hair, make bracelets, necklaces, or even use the reflective tape to wrap designs around your arms and legs!
Place the 16 color LetsGlow LED Clip on any smartphone, tablet or laptop next to the device's camera. Control the lightshow using the remote to light up your Reflective Accessories and Apparel!
Day 12

On the Twelveth Day of Christmas: Family Pass for Journey to Enchantment Drive Thru – Good for One Car up to 8 People (Value $30) Good for MEADOWVALE GO OR MARKHAM GO STATION
Enter the giveaway using the form below:
All days will close on Nov 30th, 2021.  Winners will be drawn randomly from all valid entries on December 1, 2021 and will be contacted by email.  Winners will have 24 hours to respond to claim their prize.  Most prizes will need to be picked up in Brampton – please read the details.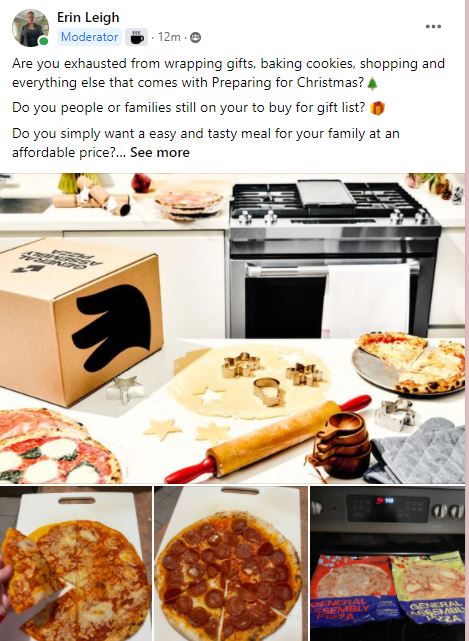 On the BONUS Day of Christmas: Visit Peel Parents Group AND FIND THE ANNOUCEMENT SECTION to ENTER OUR LAST GIVEAWAY