While visiting Ottawa we had the pleasure of staying at the Ottawa Marriott Hotel.  I was so impressed with this hotel that I had to make sure I wrote a post to tell you about it.  The Ottawa Marriott Hotel is located in downtown Ottawa and is a stones throw away from the Parliament Buildings.  Centrally located we were minutes away from the Byward Market which we walked to every evening for dinner, and a short drive from many Ottawa attractions including the Museum of Civilization. 
Ottawa Marriott Hotel Review
Traveling as group of 3 adults and 2 kids we were able to get adjoining rooms which was perfect for when Monkey wanted to go over and visit with Grandma while we were all getting ready to go out.  We had enough room to store the double stroller in our rooms along with the playpen provided by the Ottawa Marriott for Little Bear to sleep in.  I also brought a portable cot for Monkey to sleep in.
So lets talk amenities of this hotel.  The Ottawa Marriott offers many of the standard amenities and services that you will find at any hotel – a pool, a fitness room, and more, but there are a couple of features that make this an excellent family friendly hotel:
The Staff – they were always friendly and offered a helping hand which makes a huge difference when traveling with 2 small children
The Kids Play Room – I have never seen anything like this in a hotel before, but think every hotel needs one!  This play room was filled with toys, a "tree house", and video games to keep little ones occupied.  The room was clean, well kept and spacious.  Complete with couches and wifi for the adults it is the perfect place to play while waiting to go out, on a rainy day, or while waiting to check in/out.  It was so nice knowing that is we needed it we had an area where Monkey could go and play, blow off a little steam and I didn't need to pack many toys as I knew there would be some there to entertain him.  There was also a room for teens which has a pool table and air hockey table.
Ottawa Marriott Hotel Kids Play Room
Valet Parking – Just Do It!  The underground parking is not the easiest to navigate, cramped and very full (at least the day we arrived).  We decided to valet, and it is WELL worth the extra $5 a day.  They had our car ready in no time.  Don't second guess, just valet park while at the Ottawa Marriott
Bar Fridge – It was great to have access to a bar fridge to store drinks and snacks in.  But what made this even better is that they provided a complimentary bottle of water every day.  It may not seem like a lot, but is is a nice touch to be able to grab a bottle of water when heading out to explore the city of the day.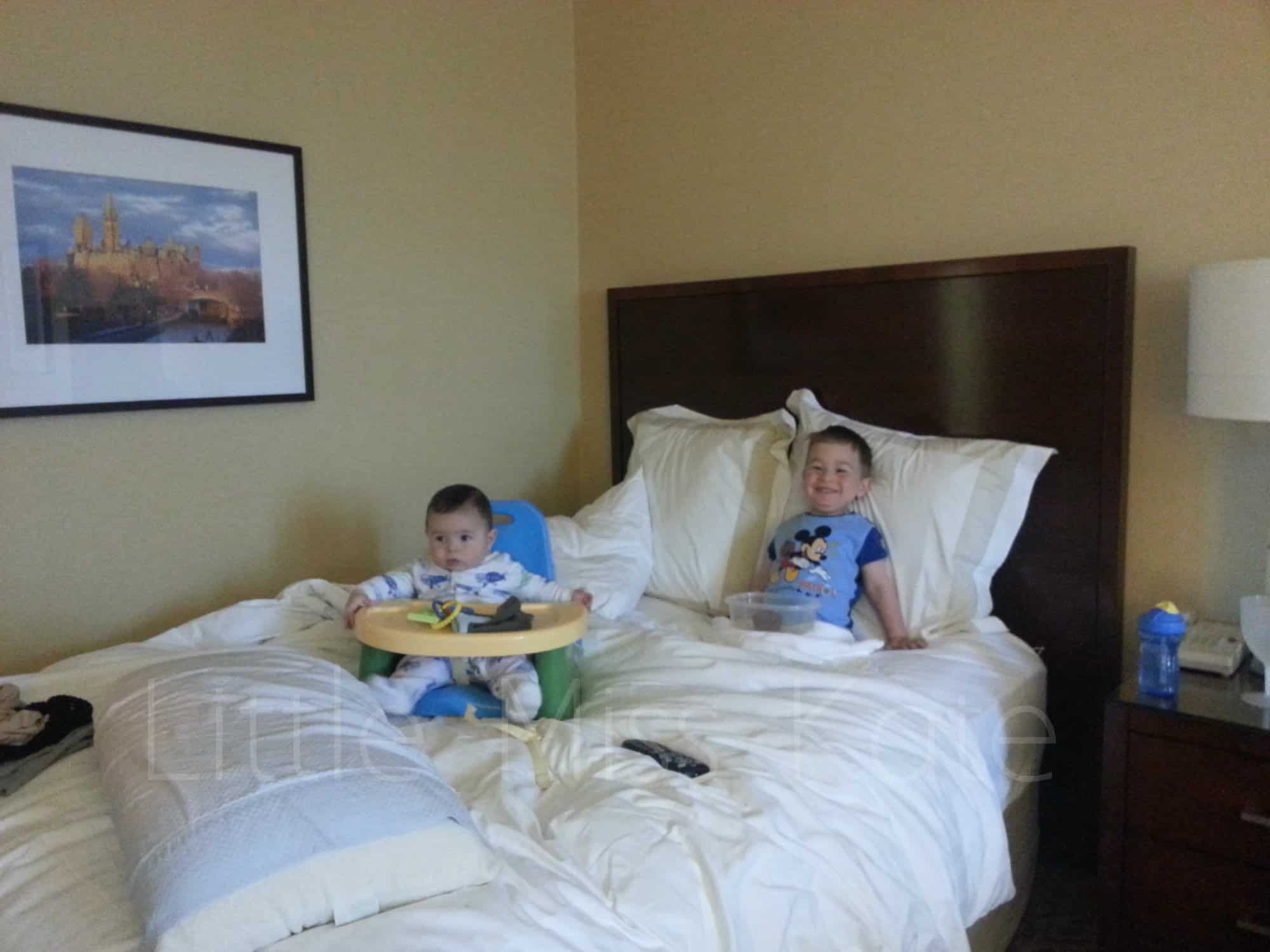 My only complaint is that the free wifi was a bit slow, you could pay for faster internet if you needed it.  If you were doing business or going to be using the internet a lot you may need to pay for the upgrade for faster internet.  (UPDATE as of July 30/13:  The Ottawa Marriott now offers complimentary FREE high speed wifi throughout the hotel, there are NO extra charges).  You can find the Ottawa Marriott on Facebook and twitter to stay up to date on promotions or events in the Ottawa area.  Overall I would highly recommend the Ottawa Marriott Hotel for both business and family travelers who are looking for accommodations in Ottawa.  Happy Travels!
Disclosure:  I just loved our stay at the Ottawa Marriott Hotel I wanted to tell you about it.  I did NOT receive any compensation for this post.