Everyone loves to celebrate the arrival of a new bundle of joy.  Shopping for a new baby can be so much fun, however it can also be tricky to find a unique and useful gift that the new mama will love.  Here are 5 baby shower gift ideas that are sure to impress: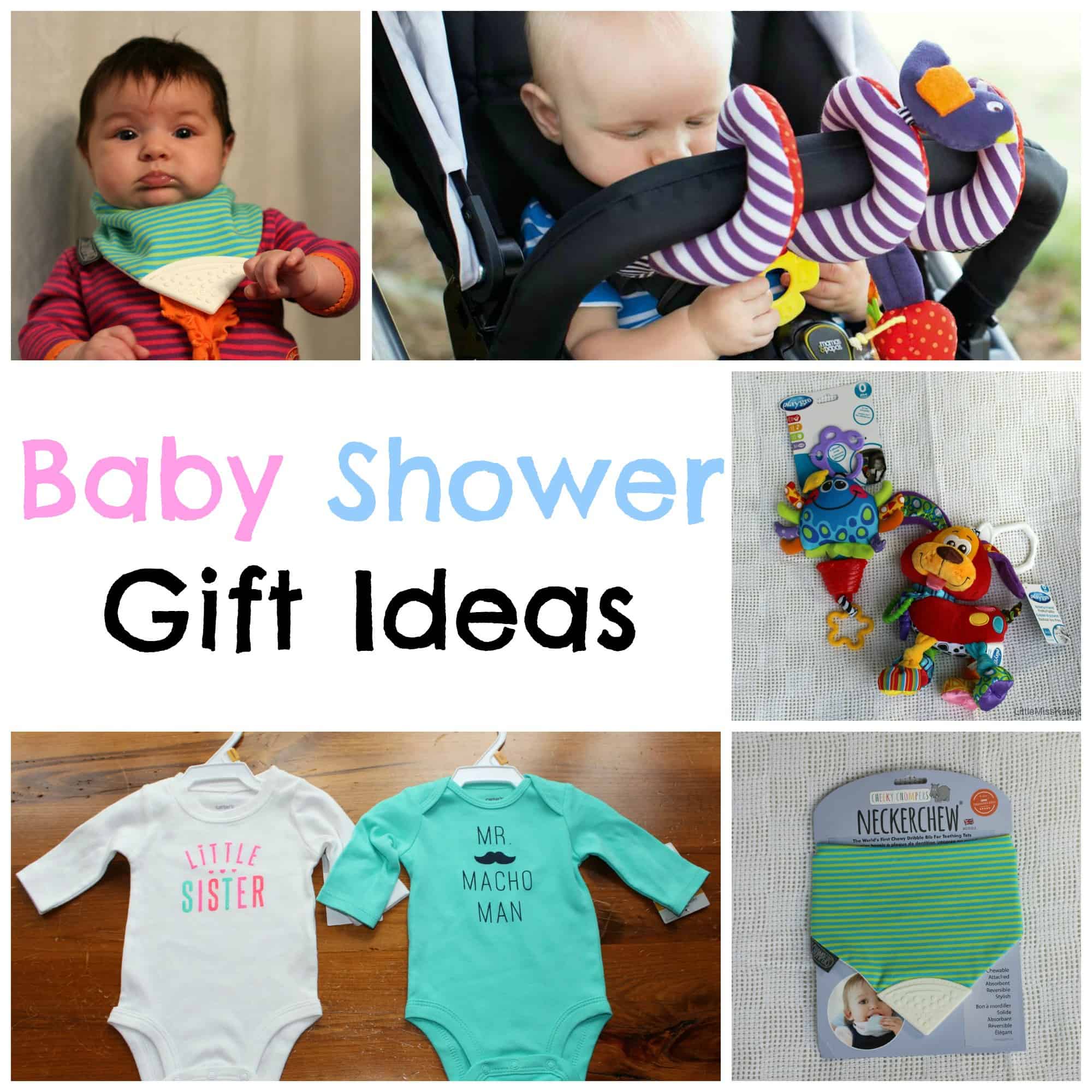 It's Play Time -By 3 months old babies are ready to start exploring the world around them by reaching out and holding on to toys.  However their coordination skills still leave something to be desired.  That is why toys that can clip on, like the Playgro Pooky Puppy, are perfect.  Lots of fun for baby, without mom having to pick up dropped toys all the time.
Dress To Impress – From spit up to drool there are a lot of fluids that come out of babies.  The Cheeky Chompers Neckerchew is more then just a "bib" the soft fabric is 3 layers thick which offers lots of absorbancy for drooly babies.  I love that the Neckerchew is reversible and has 2 snap settings to grow along with your child.  It has a teether attached right to it for baby's who want something to bite on.
Ride In Style – The Mamas and Papas Activity Spiral is perfect for keeping baby entertained in the stroller or car seat.  Wrap the spiral around the handle and away you go with built in entertainment that your baby can't throw on the ground.
Don't Forget Mom – Add a little something in just for mom to your gift.  Everyone is so focused on baby, it can be easy to forget that new moms need a little attention too.  Pick up a some nice tea, or a pack of nursing pads if you like to go the practical route to give as a little gift  just for her.
Go Big – If you know the gender of the baby buy clothes that are 12 months or larger. So many people give clothes for the early months, but kids grow so fast at the newborn, 3, 6 and even 9 month stage that they don't wear them for very long.  Even if you don't know the gender you can still by clothing in neutral colours, or socks (because you can never seem to have enough socks!).
Shopping for baby showers just got easier with these baby shower gift ideas!  If you are in charge if bringing food to the baby shower, why not make up some Baby Rattle Oreo Pops.