Cakes – fun to make, even yummier to eat!  My son school does an annual Spring Fair where one of the games that is played at the fair is called a cakewalk. This game is a version of musical chairs where the winner not only gets bragging rights but also gets to take home a cake!  Trust me kids of all ages love this game, and because the winner is chosen by luck of the draw you don't need to worry about age differences between the kids playing. This game is a great fundraiser that will have everyone up and moving to the music.  Setting up a Cake Walk Carnival Game is not hard, the only catch is that you need to have cakes for prizes.  Luckily we have a great group of parents who use their creativity to come up with some really fun cakes for the kids.  I wanted to contribute the Cake Walk Game, with some easy yet cute cake decorating ideas.  This rainbow cake was simple to make and is perfect for an event like the Cake Walk or even for a birthday party. All you need is some jelly beans and mini marshmallows to create this whimsical cake. Easy Cake Decorating Idea – Jelly Bean Rainbow Cake

Easy Cake Decorating Idea – Jelly Bean Rainbow Cake
I got the kids involved by having them help separate the jelly beans in to different colors and then letting them pick which order they wanted them on the cake for the rainbow.  Starting from the largest arch of the rainbow I place jelly beans one of the time to create the rainbow shape and then continued on the next row placing the jelly beans against the existing row. For the clouds I used mini marshmallows to create the fluffy cloud shapes at the bottom of each side of the rainbow.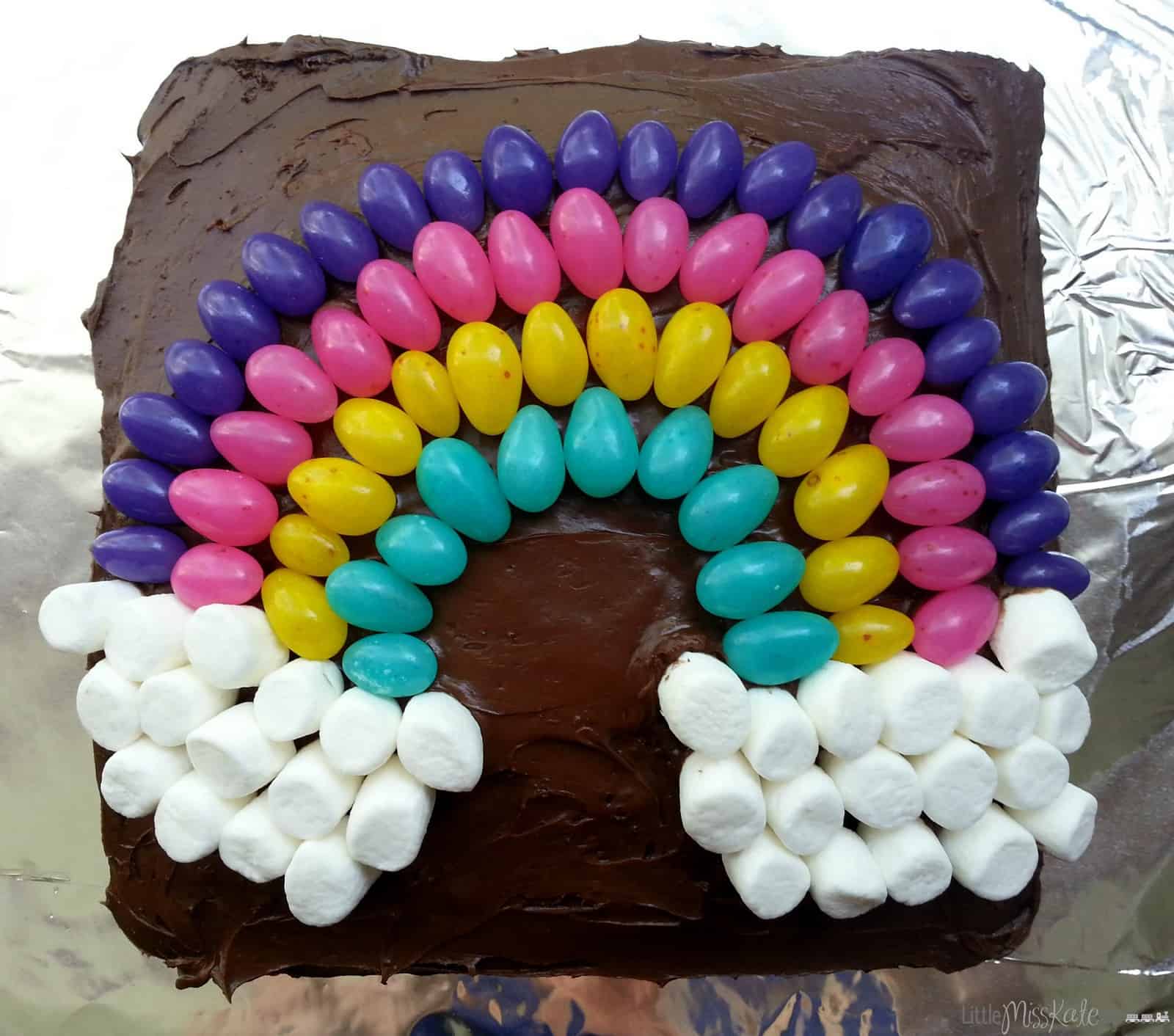 I made single layer cake as I was using it for a cake walk prize, and that would be more then enough for a family to take home for the night.  However if you were making this for a birthday party you could easily do a double layer cake for this easy cake decorating idea.
Big or small you can adapt this design to fit the size cake that you require. I used 9 inch square pan for my cake, and then placed in on a piece of cardboard covered with foil.  It made it easy to transport and I did not have to worry about buying a serving tray that I would not get back.
Have you done a Cake Walk before as a fundraiser?  What neat cakes did you get to give away as prizes?
Looking for more easy cake decorating ideas? Check out our other Little Miss Kate & Co Cakes: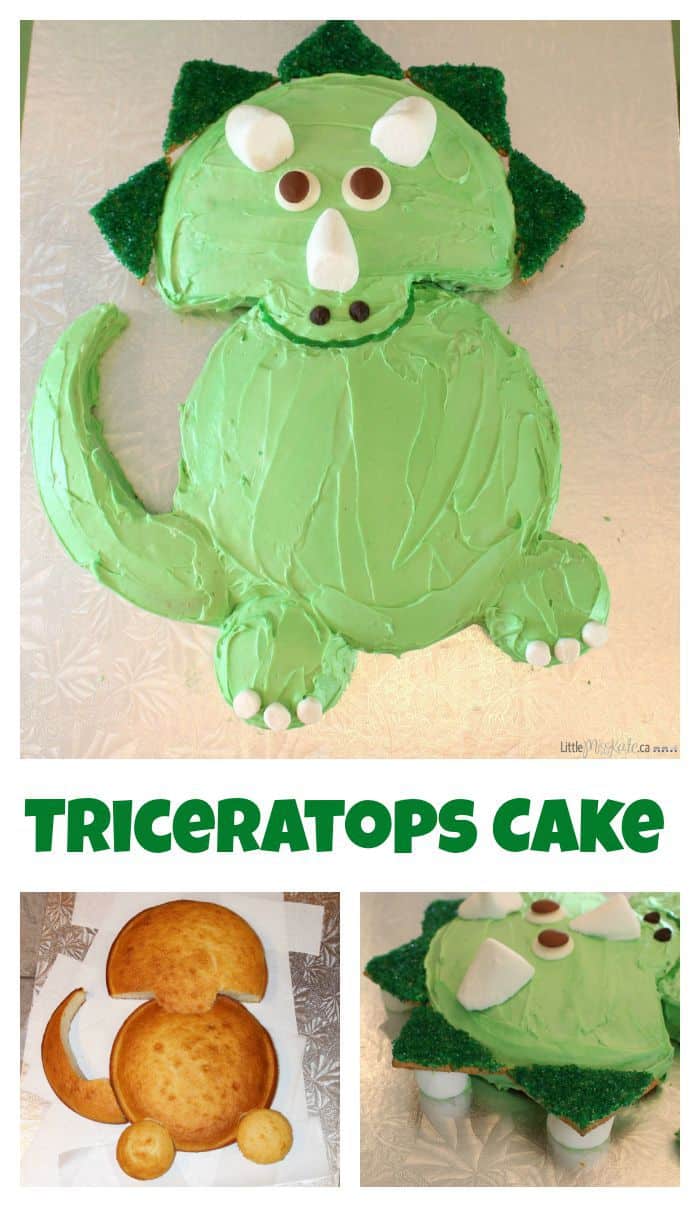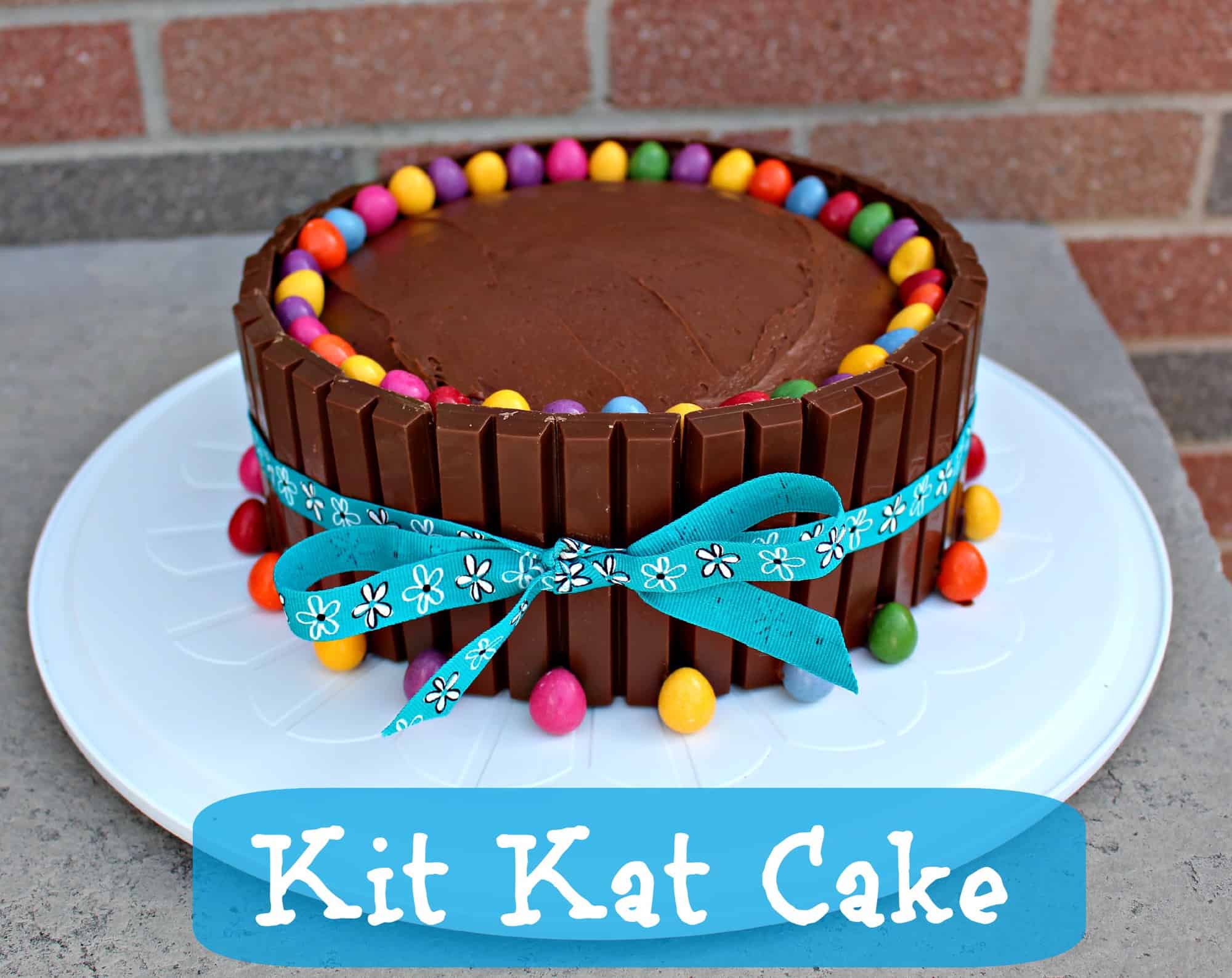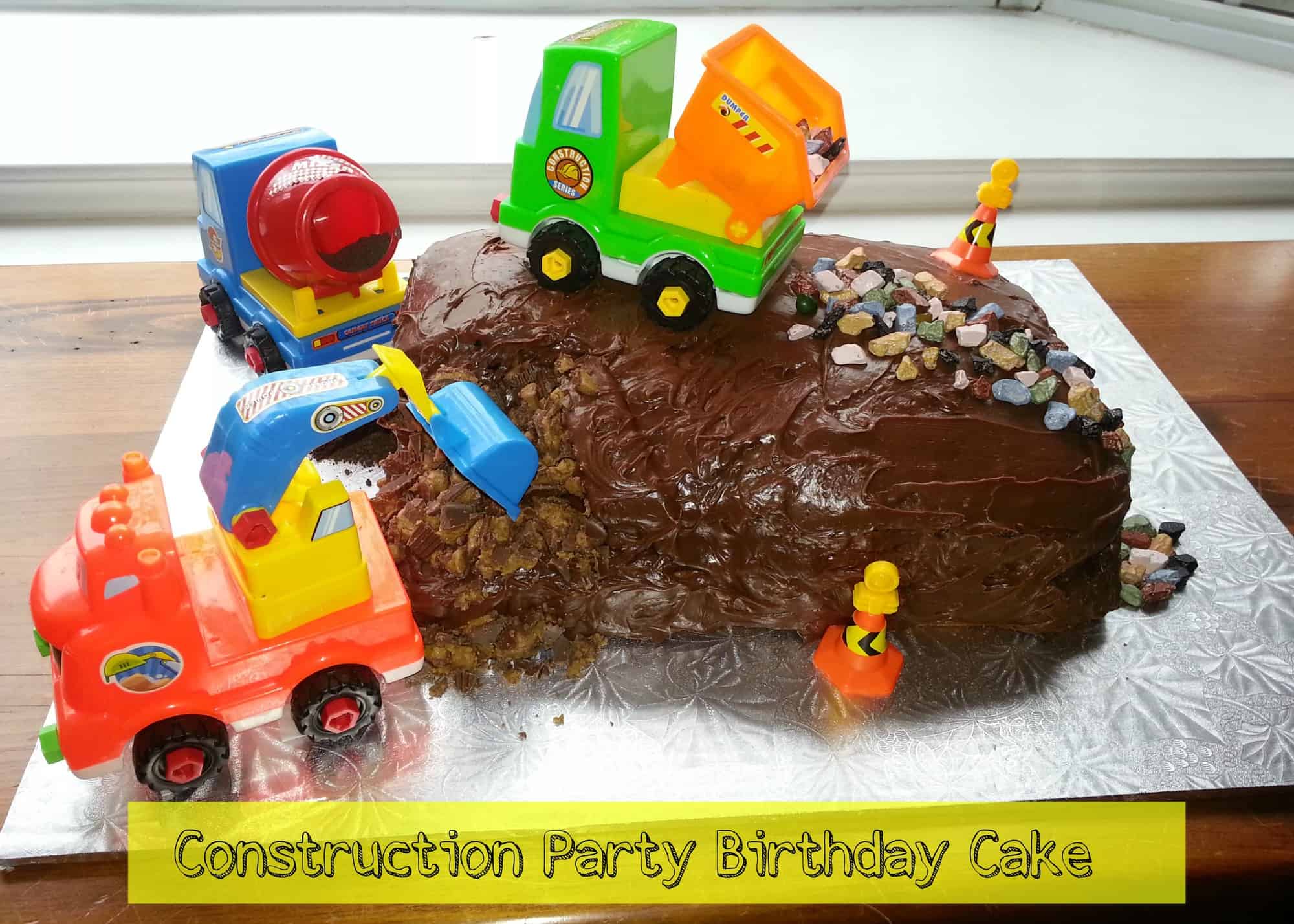 Save
Save