Valentine's Day and chocolate go hand in hand. Here is an easy Smores Recipe that the kids can help make that combines the yummy taste of Smores without the campfire. Kids will love making this recipe almost as much as they will enjoy eating it! Customize this recipe with the chocolate chips, Peanut Butter Chips or a combination of both!
Valentine's Day Smores Bark Ingredients 1 Box of Graham Crackers ½ cup of butter ½ cup of brown sugar ½ package of mini marshmallows (about 4 cups) 1 cup Milk Chocolate Chips, divided ½ Reese Peanut Butter Chips (optional) 1 package Valentine's Day Smarties Directions Heat oven to 350 degrees and line a 9″x13″ cookie sheet with foil. Place the Graham Crackers on a single layer on the cookie sheet. You can break them in half or quarters to make them fit Over medium heat melt butter complete and then add the brown sugar stirring until smooth. Continue stirring and bring the mixture just to a boil.
Remove from heat and spread over top of the Graham Crackers, place in the oven for 5 minutes.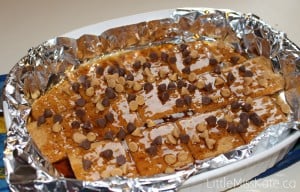 Take the tray out of the over and layer with 3/4 cup chocolate chips, peanut butter chips (optional), marshmallows and Smarties. Place the tray back onto the oven for 4 minutes, or until the marshmallows start to puff. Don't over bake.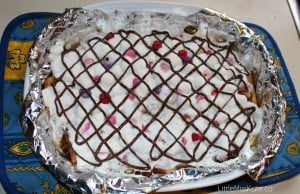 Melt remaining 1/4 cup of chocolate chips and drizzle over the top of the bark. Allow to cool completely, break up into pieces and enjoy!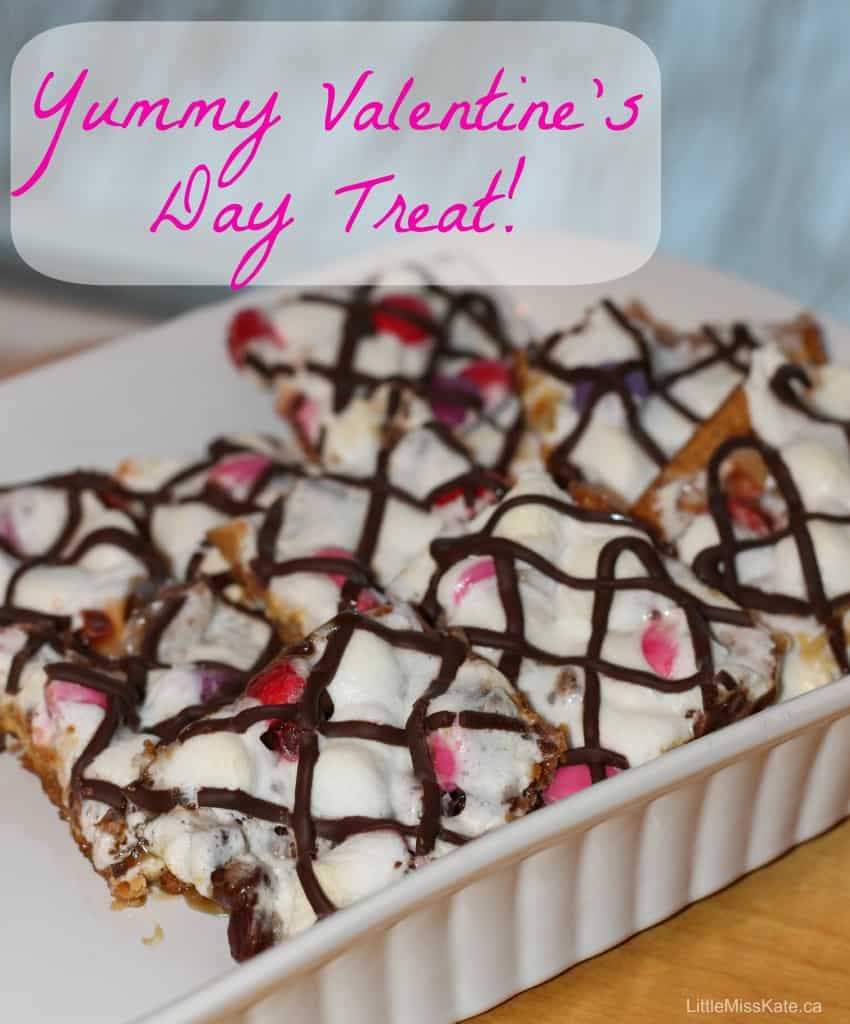 Make these ahead of time to take to a Valentine's Day party, or just enjoy a special dessert with your own family. What is your favourite Valentine's Day treat?