Did you know that you have a powerful non-toxic cleaner right in your pantry? I always have a couple of ARM & HAMMER™ Baking Soda boxes on the go. Baking Soda has so many uses around the house and offers a safe and inexpensive way to clean your kitchen, bathroom and beyond. Here are the Top 6 ways to clean with Baking Soda:
1 – Cleaning counter tops – baking soda is the perfect natural and food safe surface cleaner for your kitchen counters. Sprinkle some baking soda on a damp sponge or cloth and wipe surfaces clean.
2 – Get rid of scuff marks and crayon on the wall – create a paste of 1 part baking soda and 1 part water. Using a clean cloth, rub gently into the mark and wipe away.
3 – Eliminate strong odours from your fridge and freezer and help foods taste fresher longer by placing a box of ARM & HAMMER™ Fridge Fresh™ Baking Soda inside.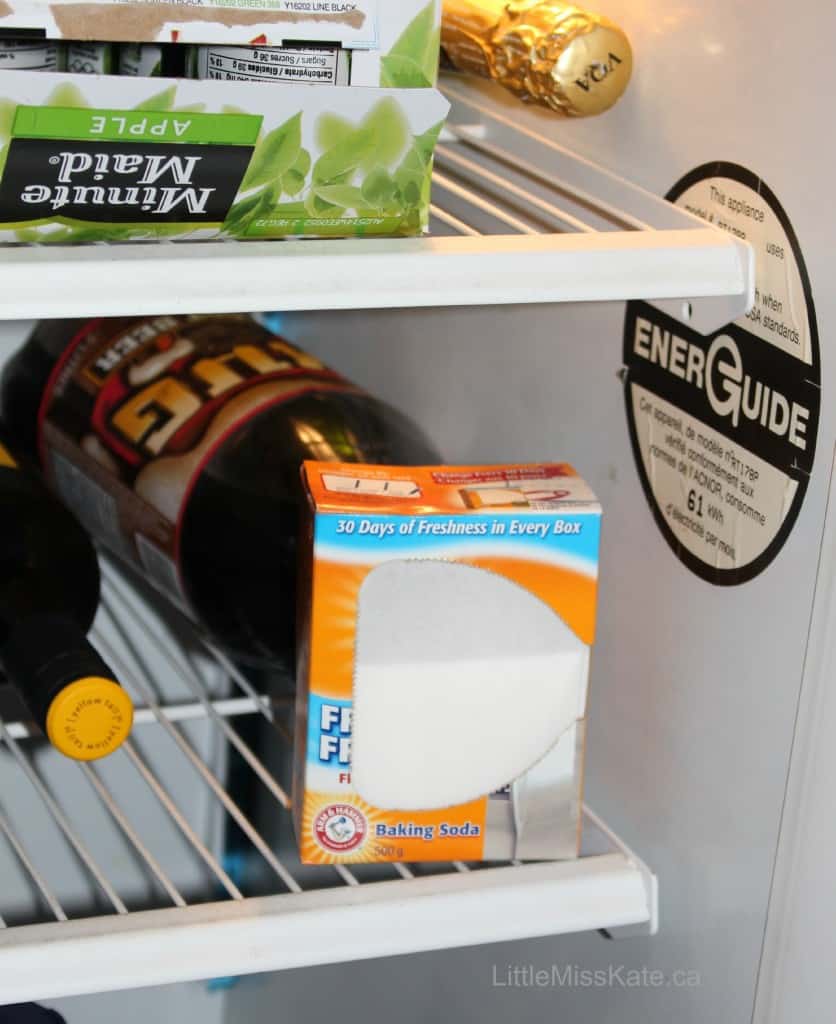 4 – Unclog smelling sinks – Unclog your smelly sink without harsh chemicals. Add 1 cup of baking soda down the drain and let sit for 1 hour. Boil 2 cups of white vinegar and dump it down the drain. Run hot water to flush.
5 – Add sparkle back to your sterling and silver plated dishes and utensils – make a baking soda paste using 3 parts ARM & HAMMER™ baking soda to 1 part water. Rub onto silver with a clean cloth or sponge until tarnish disappears. Rinse thoroughly.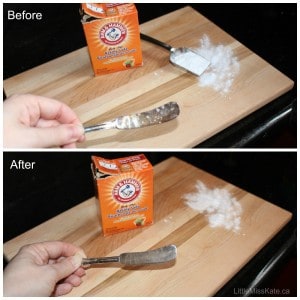 How to Use Baking Soda as a Natural Carpet Cleaner:
6 – Deodorize your carpets – get rid of all those smells that build up in carpets by simply sprinkling baking soda over your carpet. Let sit for at least 30 minutes then vacuum.
Disclosure: I am part of the Church & Dwight ambassador program and I was provided with one or more of these products free of change for review. All options are strictly my own.