Watching planes fly overhead can be a wonderful way to spend a day. If you have been YYZ plane spotting before, you know that exhilarating rush you get as a plane passes overhead. We have all the details on where to watch planes land in Toronto. The sounds, the sights, and the rumble as the planes approach, engage all of your senses. Especially if you know where to watch planes at Toronto Pearson Airport.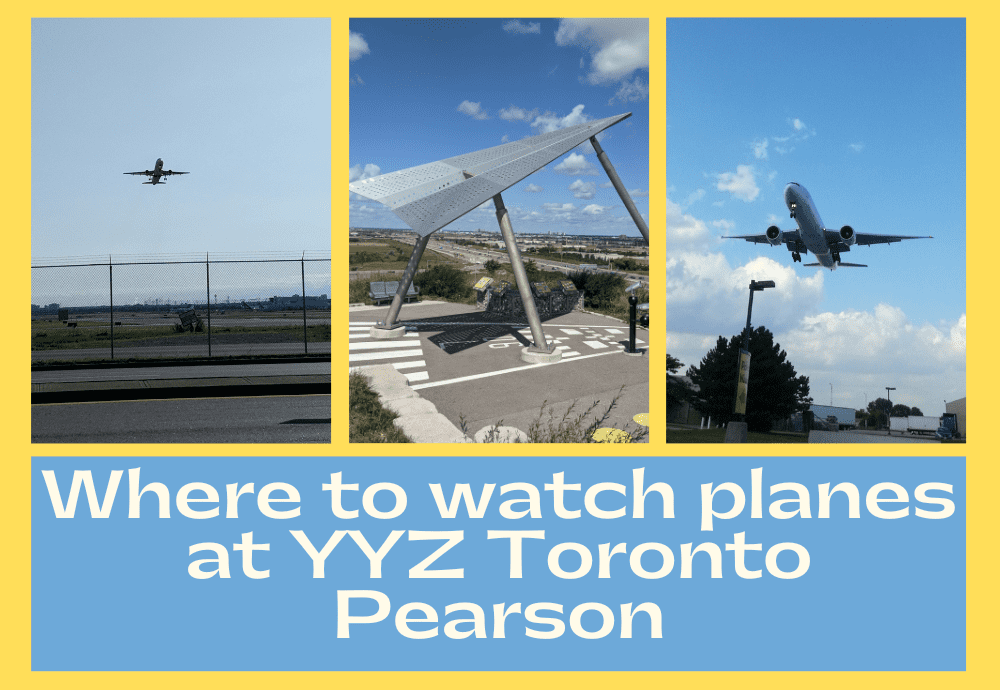 Lester B. Pearson International Airport has the airport designation YYZ. This airport is located just west of the city. Toronto Pearson Airport is the busiest and largest airport in Canada. In fact, it is the second busiest airport in all of the western hemisphere. Handling over 1250 flights every single day, Pearson services over 190 cities across 6 of the world's continents.
Where to Watch Planes Take off Near Me
Click on the links below to scroll to each airplane viewing area
Plane Spotting Locations YYZ
There are several plane spotting locations located around the city. If you are seeking where to watch planes land in Toronto, there are a variety of options. Just make sure that you follow that specific location's rules.
Some places are great to drive by, but won't allow parking. It is important to note that Airport security is always of the utmost importance. Security will not allow pedestrians and cars to illegally stop at airport walls and fences.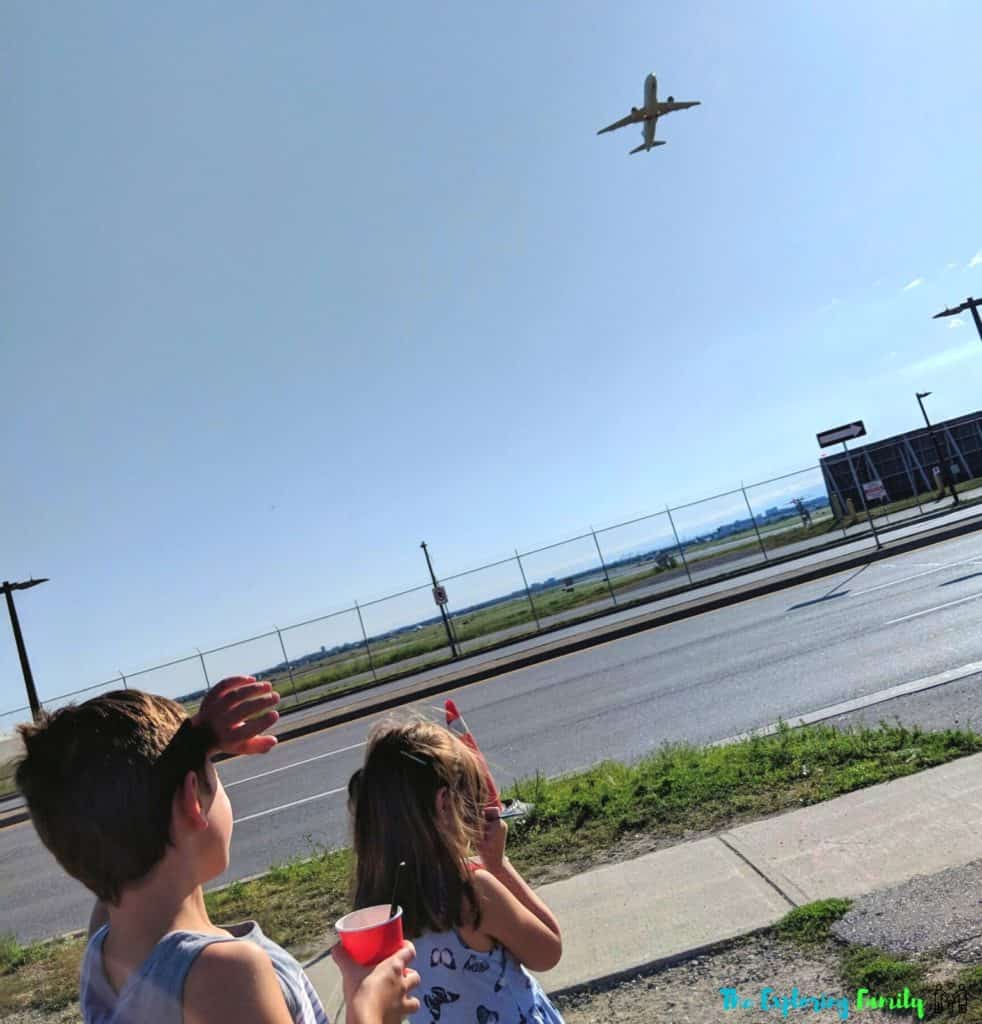 Where do you Park to Watch Planes at Pearson?
There are a few places around the airport that will allow you to park to watch the planes. Just remember, you must make sure that these places allow parking as security and safety is the highest priority. Check out the options below including Danville Park and Airport Road.
Danville Park
6525 Danville Rd, Mississauga, ON L5T 2H7 – Danville Park is a fantastic place to park to watch planes at Pearson. There is even a viewing platform on top of the hill that allows you a better vantage point to see the airplanes taking off and landing.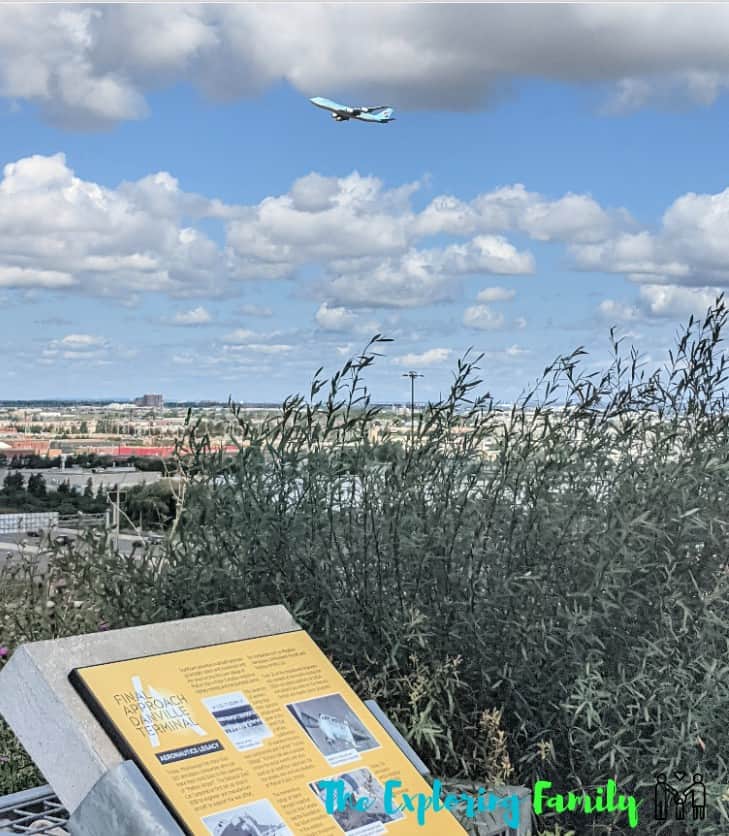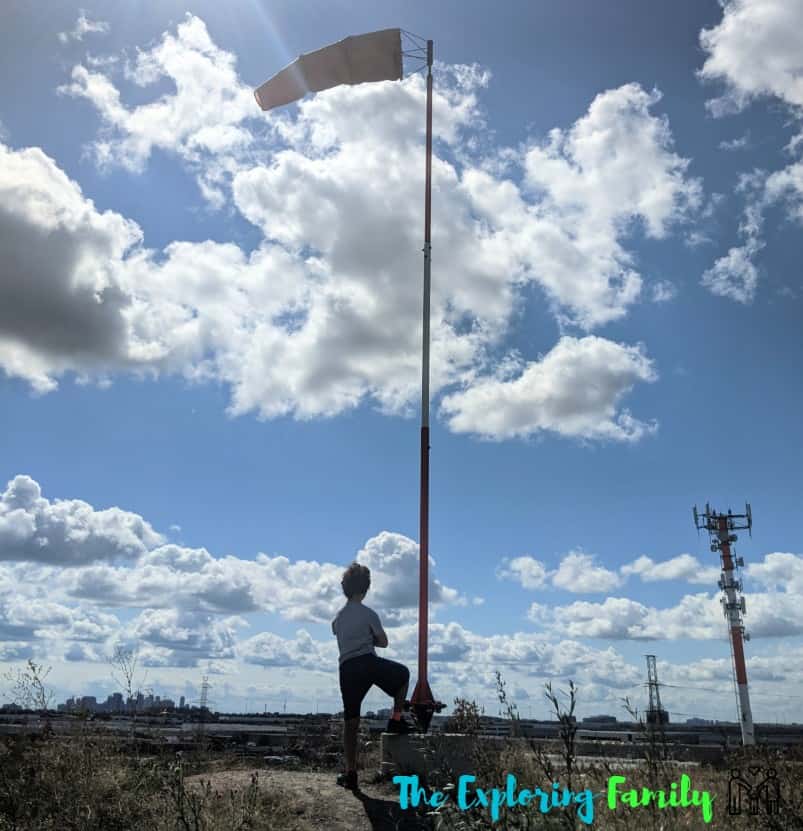 Keep in mind though that the viewing platform at Danville Park is approximately 4km away from the airport, making it a spot where you can watch planes take off and then fly overhead. There are also informational plaques that will let you learn more about the airport.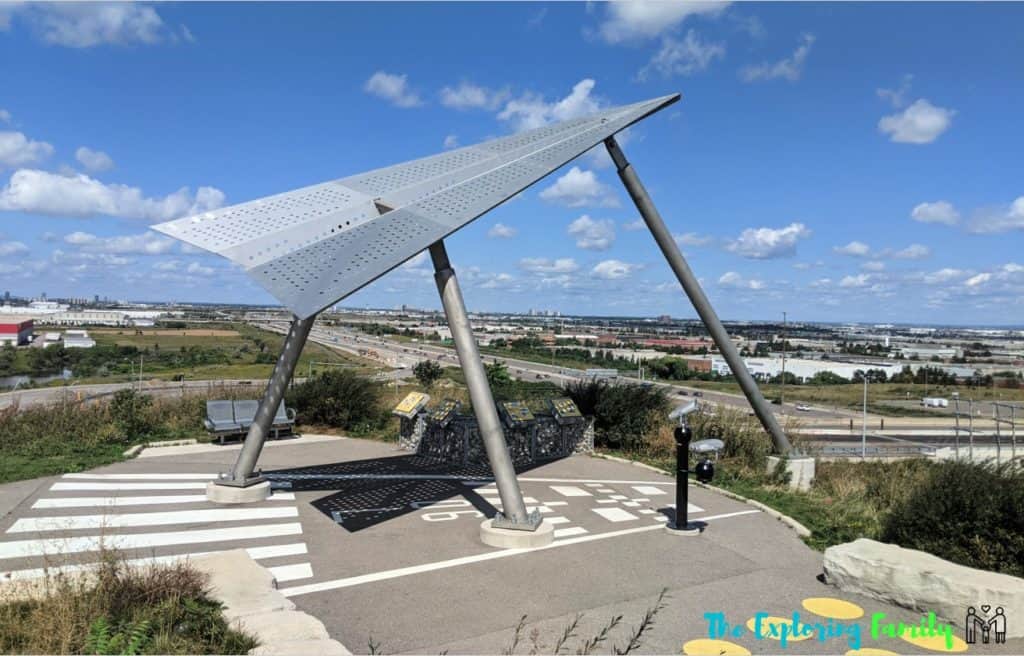 Danville Park features free parking and a paved pathway leading to the viewing platform. If you want a closer look at the planes, make sure to bring some binoculars.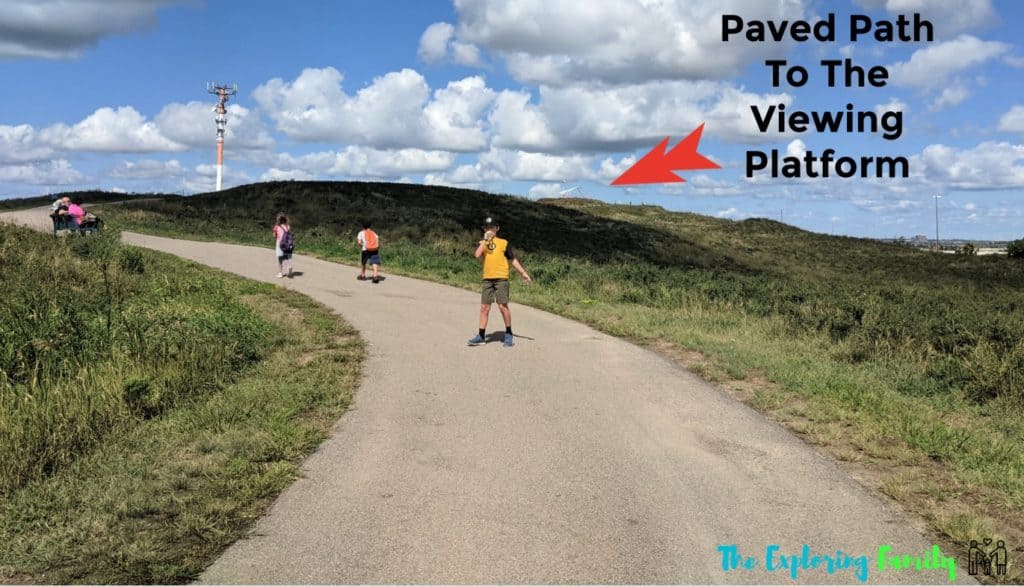 171 Carlingview Drive, Etobicoke – Plane Spotting Toronto
At this address, there is a Hooter's with an adjoining parking lot. The Parking lot gives a fantastic view of runway 24R. If you feel like taking a short walk along Carlingview, you will see a Best Western Premier Toronto Airport Hotel. If you stop at this location, you will find another fantastic view of Runway 24R.
Just make sure that wherever you park, it is legal as you do not want to face fines.
6585 Airport Rd., Mississauga
This location provides a fantastic view of planes coming in overhead. In fact, it is one of the most popular places to go and watch the planes land on runway 23. If you are feeling a little munchie, there is also a Wendy's so you can grab a nice lunch or a quick snack.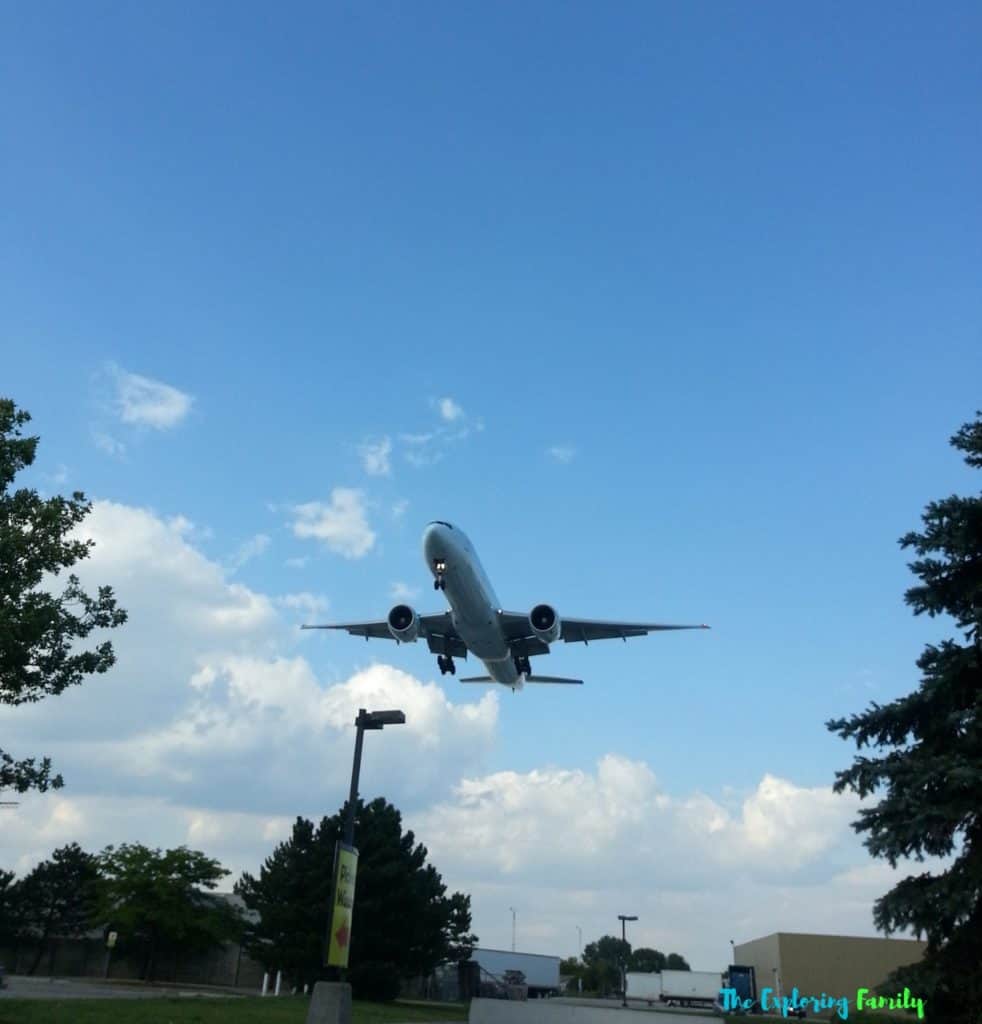 Watch the planes from inside your car, or get out and take a short walk to the sidewalk facing airport road for a closer look. You can even bring some folding chairs and have a picnic while you go plane spotting.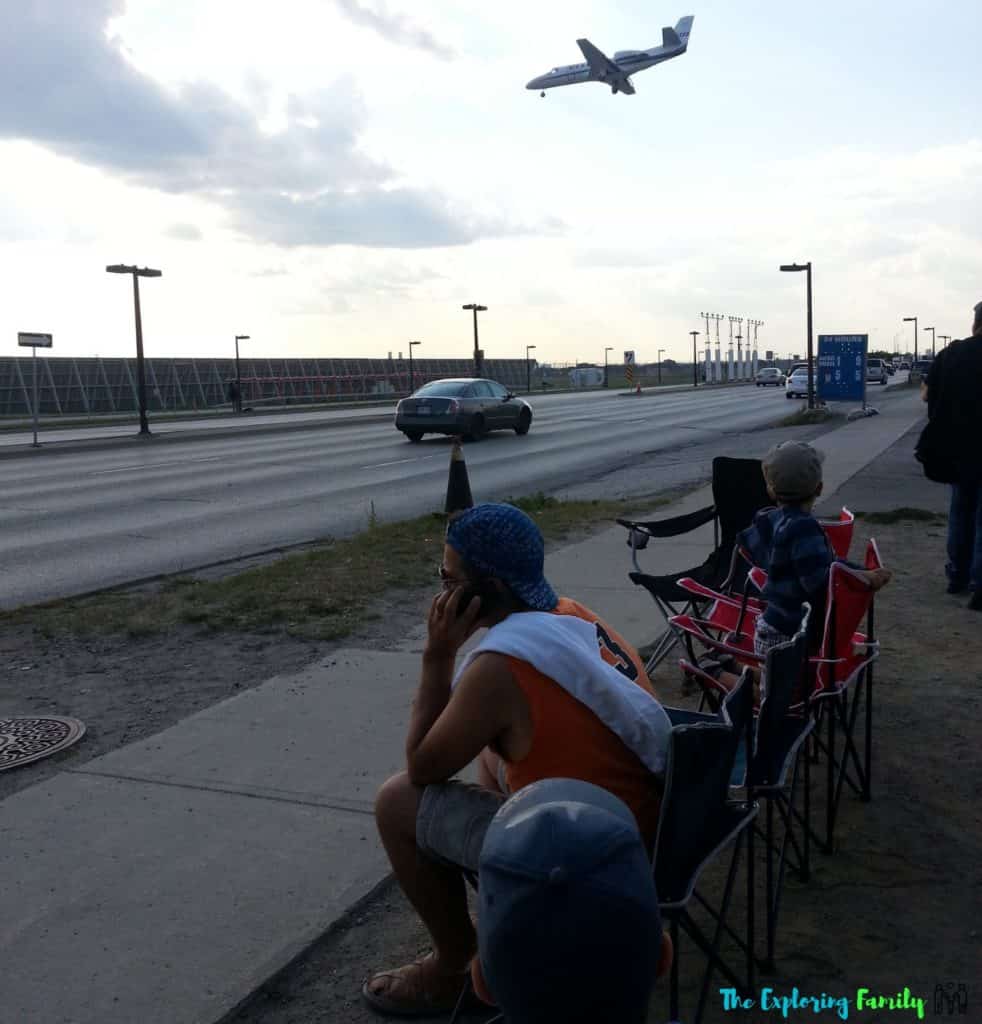 Where can I watch Planes Land and Take off?
There are several locations that allow you to watch planes land and take off from Pearson Airport (YYZ). Some will have larger parking lots for you to sit in your car, or allow you to park and walk to a better vantage point. Keep exploring this list for more locations!
2555 Derry Rd. East, Mississauga
This location is a little smaller and be careful of the regular road traffic. There is a parking lot at this location allowing you to watch planes approaching Runway 15L.
You can also take a quick walk east along Derry. There is a paved spot where only one vehicle can fit. It is extremely important though that you use your discretion when visiting this spot especially during rush hour.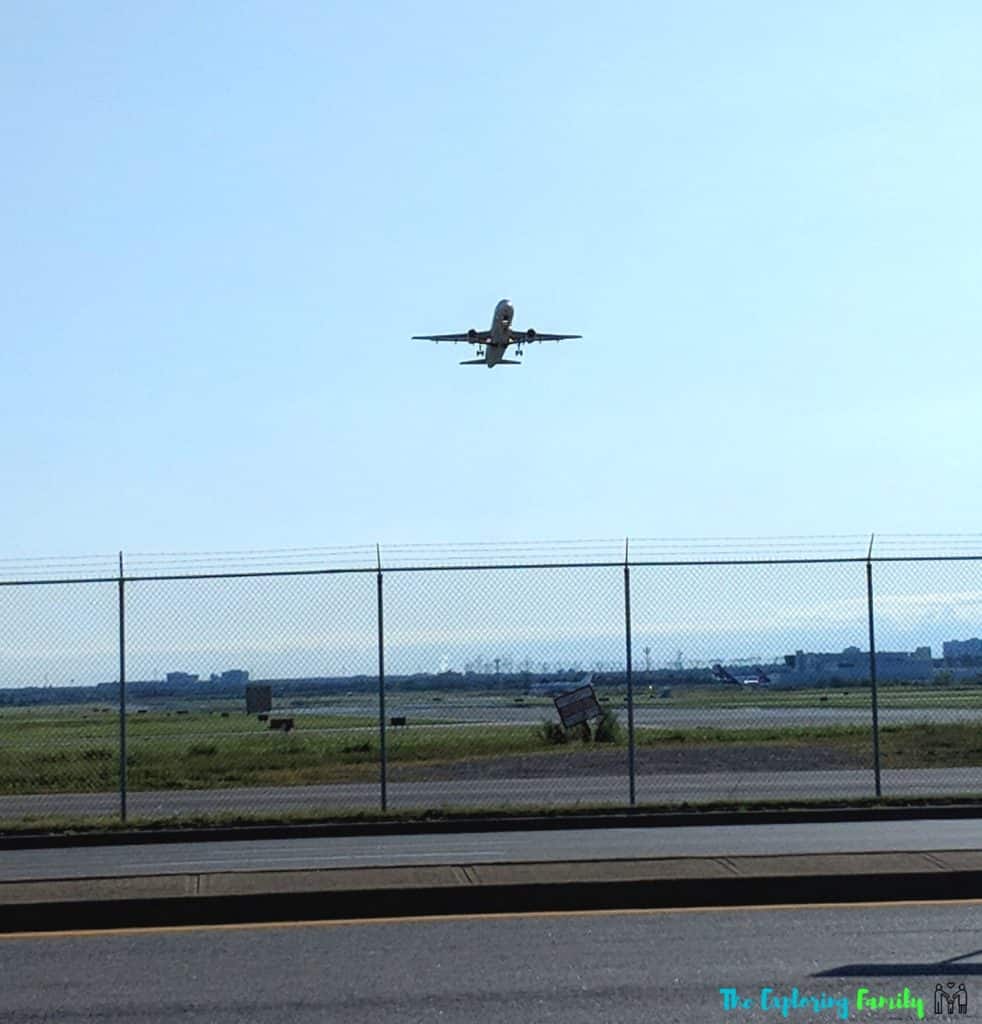 6977 Vanguard Dr., Mississauga – Airplane viewing area
Venture to this location and you will find a 24-hour Tim Hortons with a very nice patio to sit on and watch the planes. Grab a coffee and a snack and settle in to safely observe activities on Runway 15R.
Just be careful as this location can get busy during peak hours.
1420 Midway Blvd., Mississauga
This location is another incredibly popular place to watch the planes at Pearson. Here you can see all the fun activities taking place at runway 05. Park at the Tim Hortons or Princess Auto to take in the sights.
This is one of the best vantage points to watch the large wide-bodied aircraft land.
Convair Drive – Plane spotting locations
This road is located well within the airport perimeter. This is a great place to see aircraft from a very close range however, you are not allowed to park. In fact, there is NO STOPPING permitted whatsoever.
Convair drives starts about 800 feet away from Runway 15R-33L. You are sure to get some great views of airplanes taking off and landing at Pearson.
How do I know When Planes are Taking off and Landing?
The best way to know when planes are taking off and landing is to check out Flightradar24: Live Flight Tracker – Real-Time Flight Tracker app. This app allows you to see when planes are taking off and landing within your general area and what direction they are going in.

There are many benefits to plane spotting in Toronto. Make a day out of it, bring your camera and hit many different locations to get different viewpoints for this FREE family fun activity.
Want to stay in the know with all things local?  Don't forget to join our locally focus Facebook group:  Parents Resource – Events and Activities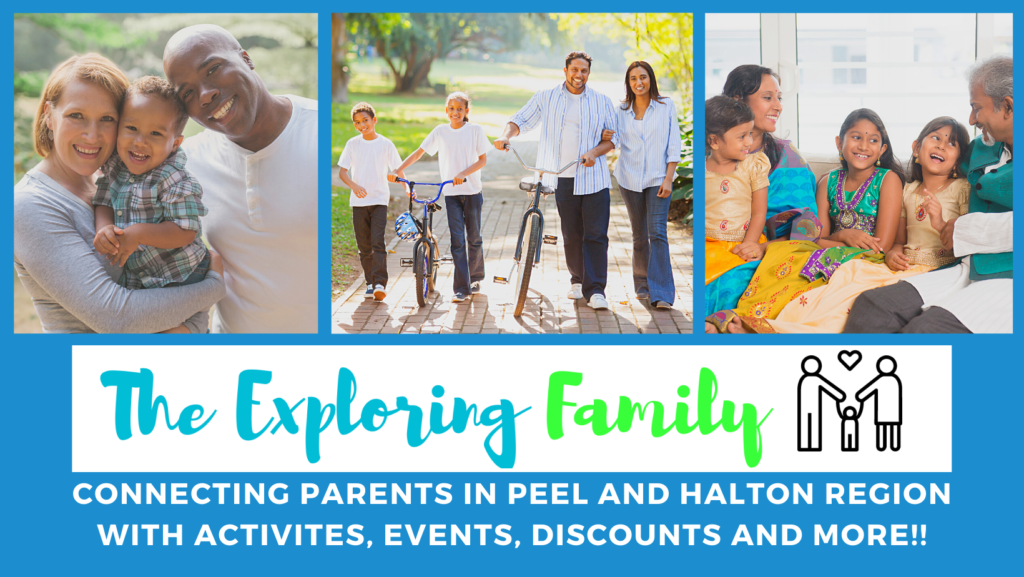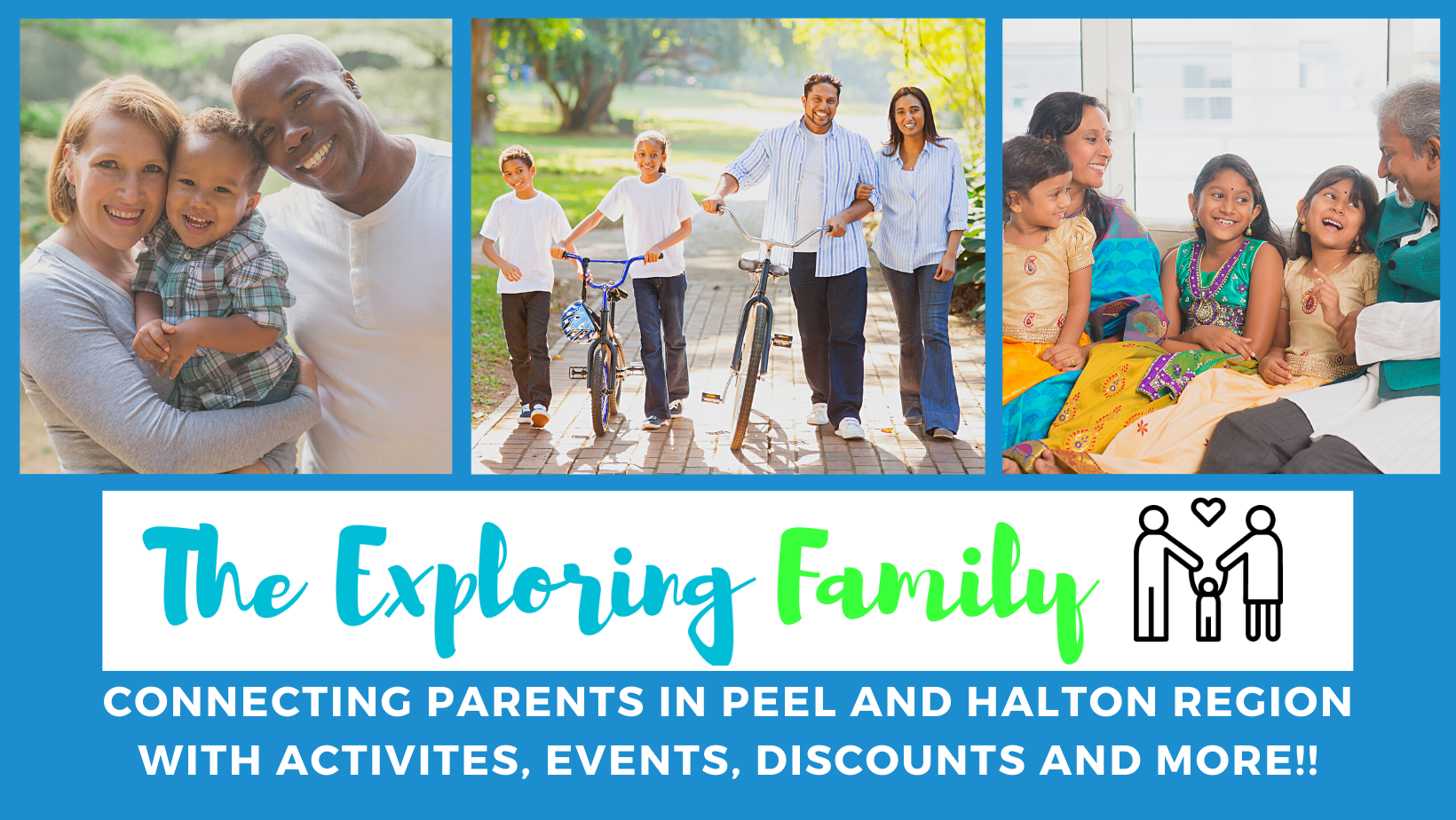 Can you help make this article better?
If you have noticed an error, have additional information or would like to share a comment you can:
E-mail us at info@thexploringfamily.com
Find us on Facebook: The Exploring Family
Find us on Instagram: @The.Exploring.Family