Welcome to Oakville, a charming town nestled on the shores of Lake Ontario, where culinary delights await you on every corner. If you're looking for a memorable dining experience, you've come to the right place. In this article, we'll explore the Best Restaurants in Downtown Oakville, where a fusion of flavours, cozy ambiance, and waterfront views come together to create an unforgettable culinary journey.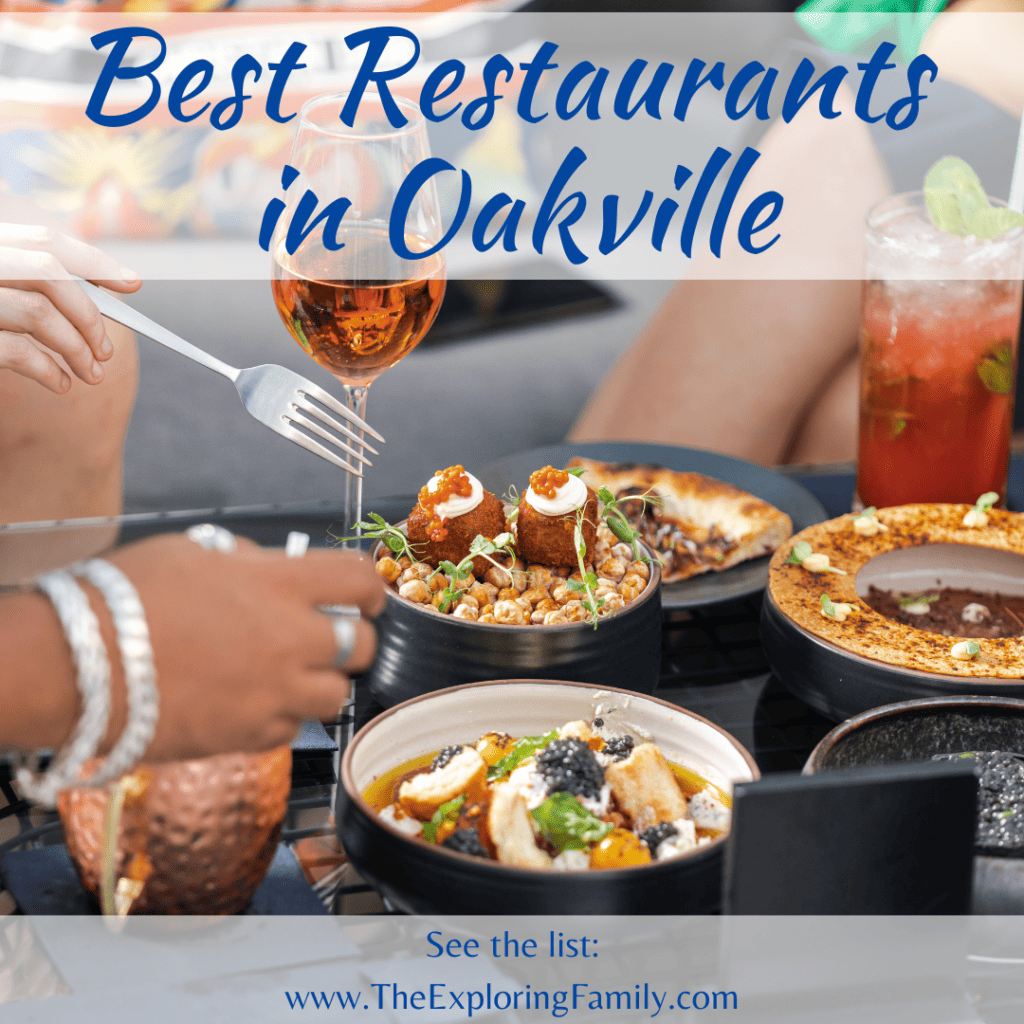 Whether you're a local resident or a visitor exploring the area, these handpicked dining establishments will leave you craving more. Join us as we delve into the vibrant restaurant scene of Oakville, where delicious food and warm hospitality take center stage. Get ready to tantalize your taste buds and discover the hidden gems that make Oakville a true food lover's paradise.
How I Rated The Restaurants in Oakville
The first step in rating restaurants is to create the criteria. After some research, I've settled on:
Location,
Ambiance,
Taste,
Good value,
Excellent service,
Good hygiene and
Menu/quality of ingredients.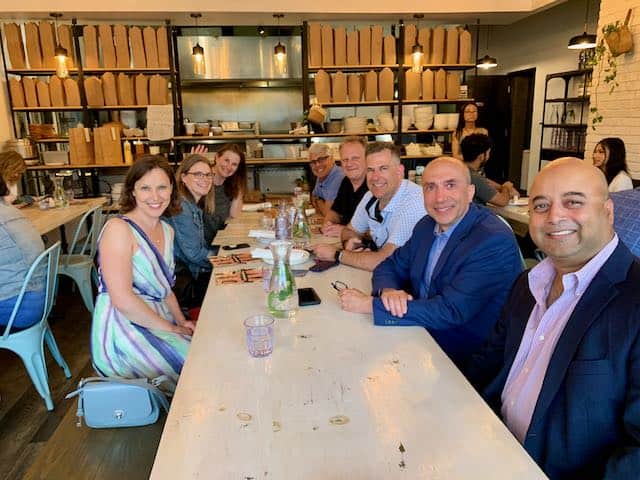 With these criteria in mind, I combed through reviews, websites and restaurant menus. I created a Supper Club to visit what my research revealed as the top restaurants in Oakville, and I interviewed restaurant owners and chatted with their staff. I'm happy to report that Oakville truly caters to food enthusiasts, and it has the potential to become a sought-after destination renowned for its captivating and extraordinary culinary scene. So let's go ahead and see what Oakville has to offer!
Pasquale's Trattoria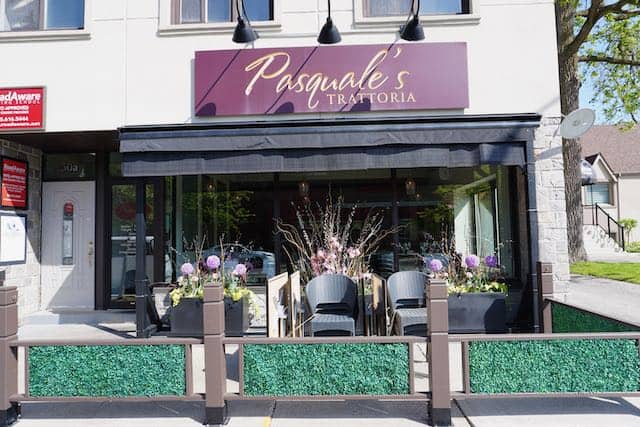 Location: 5/5
Ambiance: 5/5
Taste: 5/5
Good value: 5/5
Service: 5/5
Hygiene: 5/5
Menu/quality of ingredients: 5/5
Conveniently located just a one-minute walk from downtown Oakville, Pasquale's Trattoria seamlessly blends traditional and modern cuisine. Renowned for its authentic Italian dishes, crafted by talented chefs who've worked there for 13 years, Pasquale's sets itself apart with exceptional service and warm hospitality. Patrons rave about the personalized attention, including a warm greeting from Pasquale himself.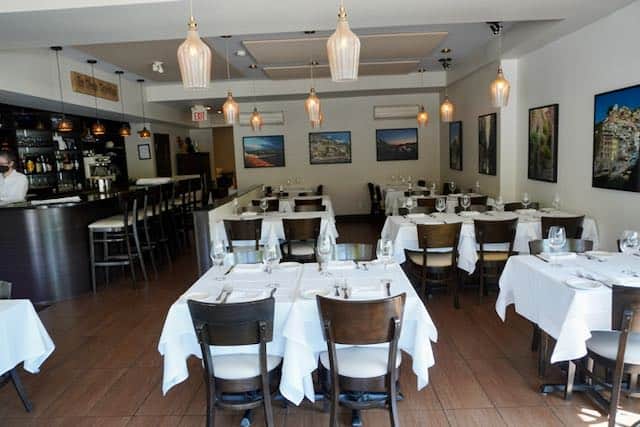 Diners have been blown away by the remarkable quality and taste of their dishes. Must-tries include the tender and perfectly seasoned calamari and the Antipasto Per Due, a delicious array of cheeses, candied walnuts, cured meats, and grilled vegetables. Seafood enthusiasts will love the Salmone Al Ferri, featuring a generous portion of grilled salmon with lemon, capers, and parsley. On this occasion, our friend picked a special that included shrimp.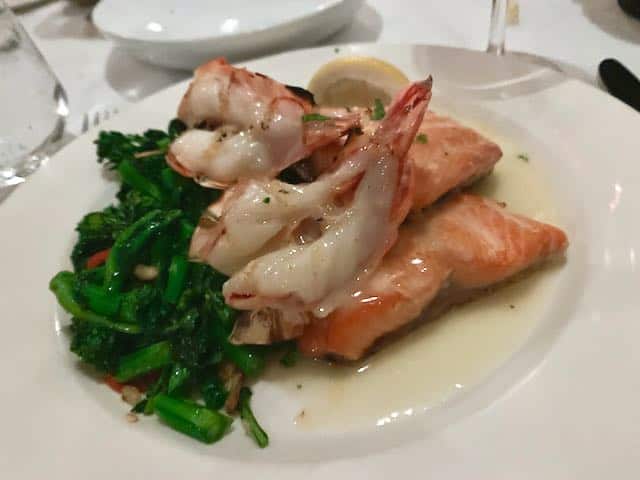 The crowd favourite on our night out was the Linguini with Shrimp. The homemade pasta cooked to al dente perfection and the right amount of sauce and flavour made this dish a huge hit.
But the Linguini Formaggi Di Capra with basil pesto and goat cheese was also highly praised!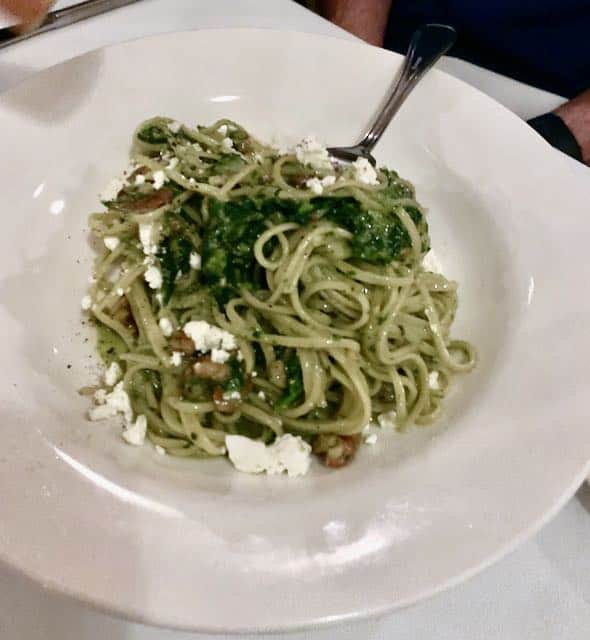 In conclusion, Pasquale's Trattoria is a true gem in the heart of Oakville. From the warm welcome to the impeccable service and remarkable flavours, it checks off all the boxes of an outstanding restaurant. Based on extensive research and personal experience, Pasquale's Trattoria confidently earns its place among the top restaurants in Oakville.
Maro's Bistro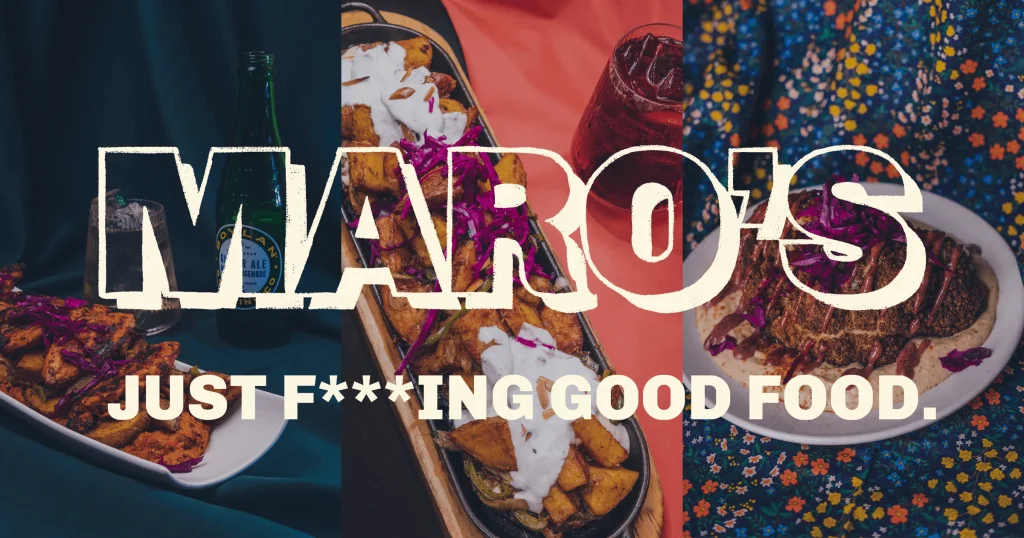 Location 4/5
Ambiance 4/5
Taste 5/5
Good Value 5/5
Excellent Service 5/5
Good Hygiene 5/5
Menu/ Quality of Ingredients 5/5
Located in vibrant Kerr Village, Maro's Bistro stands out as one of the best restaurants in the area. It is renowned for its Middle Eastern cuisine and exceptional dining experience. The diverse menu caters to all palates and diets, including meat, gluten-free and vegan dishes. Their ingredients are sourced locally, and while Middle Eastern Cuisine inspires the dishes, it is not your typical Middle Eastern Restaurant; it's way better.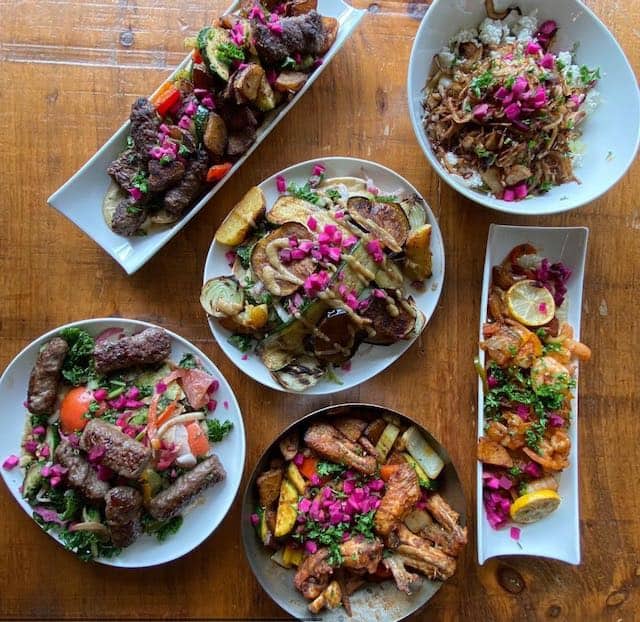 At Maro's, we delighted in the unique and mouth-watering offerings, such as Bella and the Beast, a fried cauliflower masterpiece accompanied by creamy hummus. Another highlight was the Moroccan couscous salad, a refreshing combination of cabbage and beets that tantalized our taste buds. However, the ultimate showstopper was the crowd-favourite K-Saq featuring halloumi fried cheese, artichokes, and cauliflower, perfectly complemented by the irresistible trio of hummus, baba ghanoush, and muhammara. Unable to resist the unanimous recommendation of other reviewers, I ordered the Before Sunset. The dish amazed me with its Persian-style minced beef, succulent roasted tomato salsa, and flavorful coriander garlic potatoes. It was no surprise that our table devoured it with lightning speed. The experience of sharing these incredible dishes created an intimate bond among our group, allowing us to savour various flavours together and create lasting memories.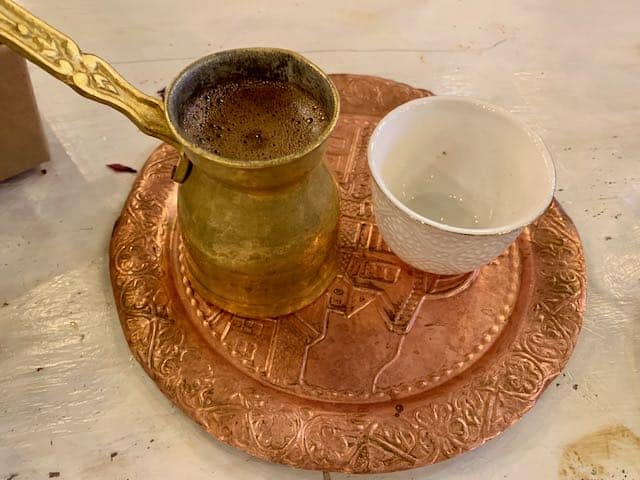 After the meal, some indulged in a cup of Turkish coffee And for dessert? Well, interestingly, Maro's does not have dessert, but the waiters suggest desserts from Narenj. This breakfast, brunch and dessert restaurant is next door to Maro's Bistro and is also owned by Maro. Narenj is close enough that the waiters can bring the desserts over. 0ur server delivered these gorgeous custard tarts; fig, raspberry and strawberry, for our group.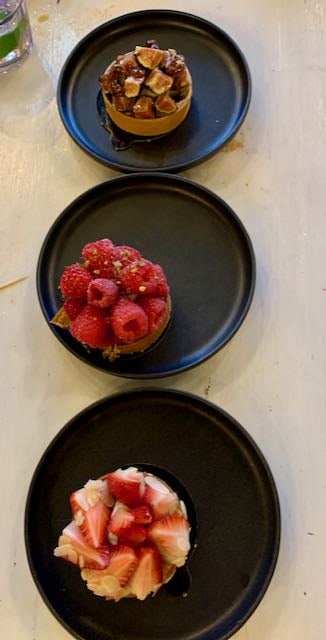 The attentive service further enhances the dining experience, ensuring every guest feels well cared for.
Whether you're seeking a casual dinner or a special occasion, Maro's Bistro is the perfect choice among Oakville's best restaurants. With its delectable Middle Eastern cuisine, inviting ambiance, and exceptional service, Maro's Bistro is a culinary destination that should not be missed.
Hexagon Restaurant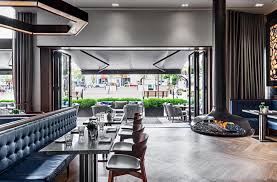 Location: 5/5
Ambiance: 5/5
Taste: 5/5
Good value: 4/5
Service: 4/5
Hygiene: 5/5
Menu/quality of ingredients: 5/5
Restaurateur Artur Koczur opened Hexagon Restaurant (named after France's hexagonal shape) five years ago at the Town Square in Oakville. Since then, this restaurant has been recognized as one of "Canada's 100 Best" in both 2023 (they were rated #34) and 2022 (rated #42).
Hexagon offers a contemporary French dining experience featuring tasting menus, à la carte dinners, and a two-course prix fixe brunch. While the prices may be higher than some of the most expensive restaurants in Toronto, the restaurant has received positive ratings for its high-end dining experience.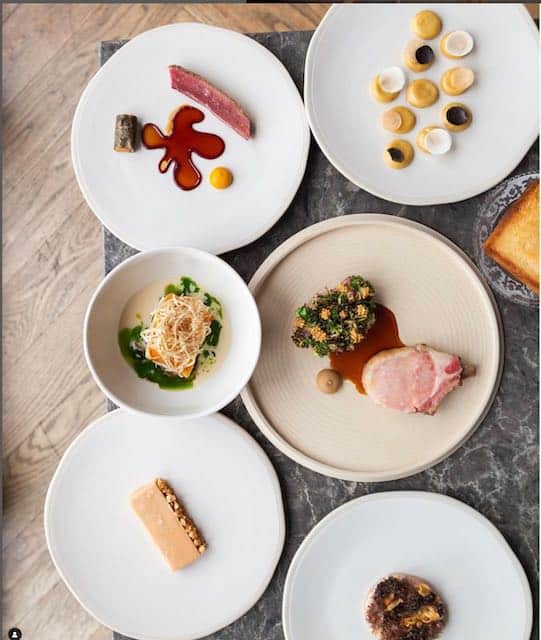 The restaurant exudes a Zen-like atmosphere, and patrons can observe the chefs at work from their seats since the kitchen opens to the main dining area. The dining area has benches and chairs, and outdoor seating is available on warmer days. There is a floating fireplace, and on the ceiling, there are hexagons.
Hexagon's sommelier has gained a reputation for exceptional knowledge, and the service provided is consistently impressive. However, the food's remarkable flavours and surprising combinations receive the most praise from customers.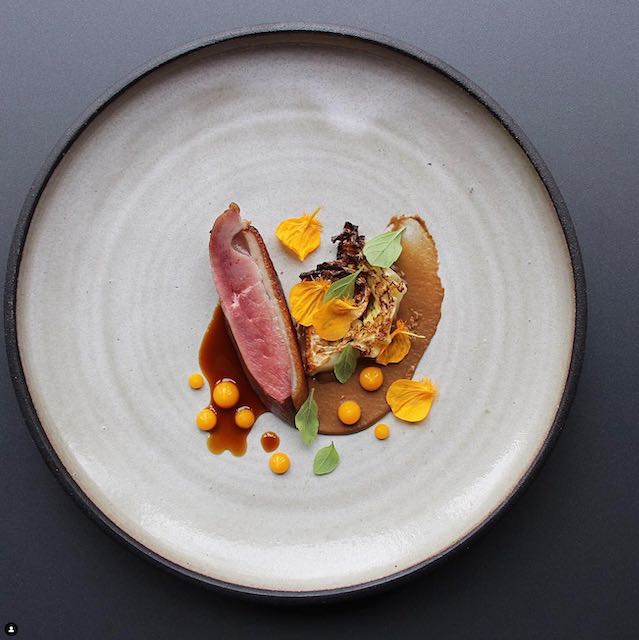 At Hexagon, the food prepared by Chef Rafael Covarrubias, a talented young chef from Mexico, takes center stage. The cuisine is described as superb, with meticulous attention to detail.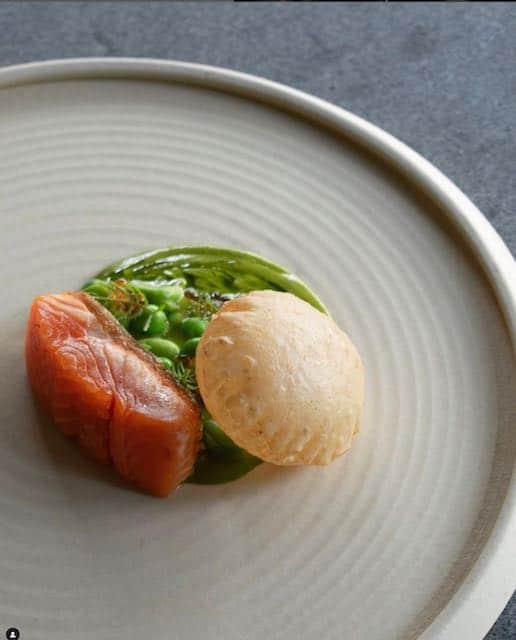 Although Hexagon's prices may make it less accessible to some, the overall dining experience is highly regarded by those who appreciate fine cuisine. The restaurant's exceptional service and the skill of its chef contribute to its reputation as a premier destination for exceptional French dining in Oakville.
JAC's Bistro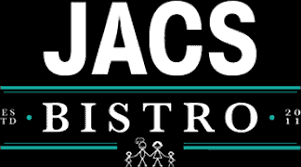 Location: 5/5
Ambiance: 5/5
Taste: 5/5
Good value: 5/5
Service: 5/5
Hygiene: 5/5
Menu/quality of ingredients: 5/5
J.A.C.'s Bistro is where French and Italian cuisines come together to create a dining experience that will leave you craving more. Nestled on trendy Kerr St. in Oakville, this hidden gem offers a tantalizing menu at reasonable prices. As soon as you step inside, you'll be captivated by the terrific decor and the enchanting atmosphere that permeates the restaurant.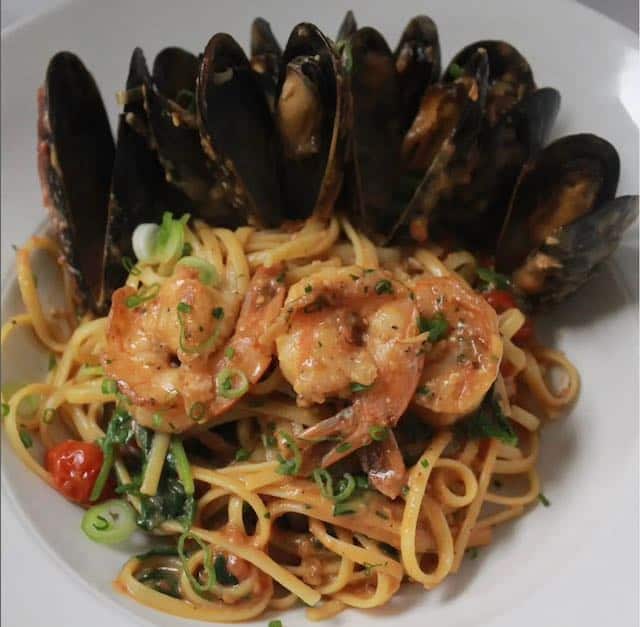 Chef Cory Cherry is the mastermind behind the delectable dishes at J.A.C's Bistro. Inspired by the finest seasonal produce, Chef Cory crafted a menu showcasing the best French and Italian flavours. From the succulent grilled calamari to the shrimp and mussel linguini and mouthwatering salmon with frites, every dish is a culinary masterpiece. And let's not forget the classic crepes stuffed with dulce de leche, the perfect finale for a truly memorable meal.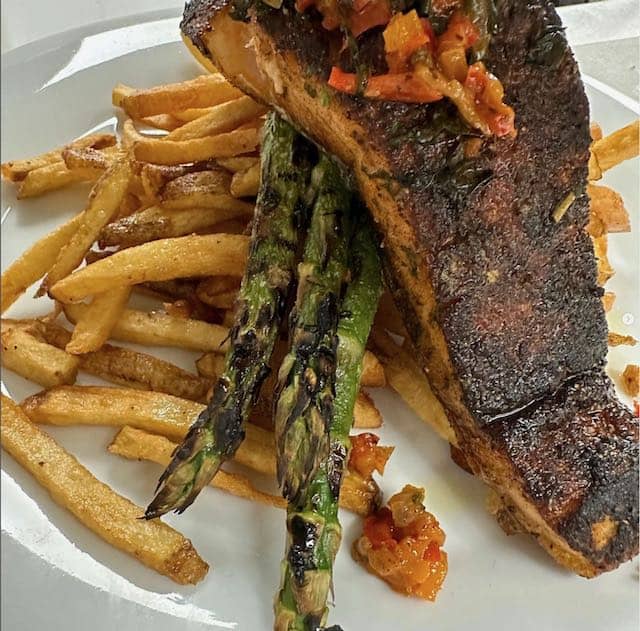 One thing that sets J.A.C's Bistro apart is its excellent service. Guests have raved about the friendly and attentive staff who go above and beyond to make your dining experience unforgettable. The servers are not only knowledgeable about the menu but also take the time to provide detailed descriptions of the evening specials. They even accommodate dietary restrictions without hesitation, ensuring every guest feels welcomed and cared for. It's this unhurried and refreshing service that adds an extra layer of enjoyment to your dining experience.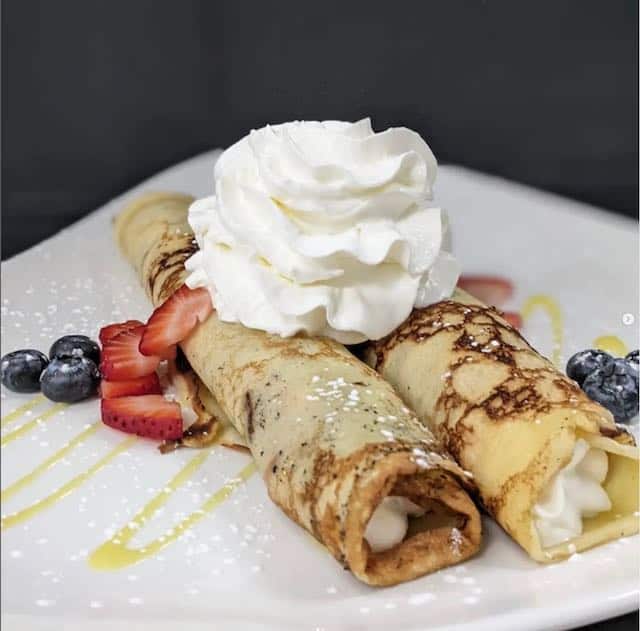 Whether you're looking for a beautiful, elegant, and romantic atmosphere or simply crave delicious food paired with wonderful service, J.A.C's Bistro has got you covered. Start your meal with tantalizing starters like escargot or grilled squid, followed by a sumptuous main course such as the braised lamb shank, seafood linguini, or grilled branzino. And don't forget to indulge in their thirst-quenching cocktails or pair your meal with a recommended wine that perfectly complements the flavours on your plate. With every aspect of the dining experience taken care of, J.A.C's Bistro is a must-visit for food lovers in Oakville.
Trattoria Timone Ristorante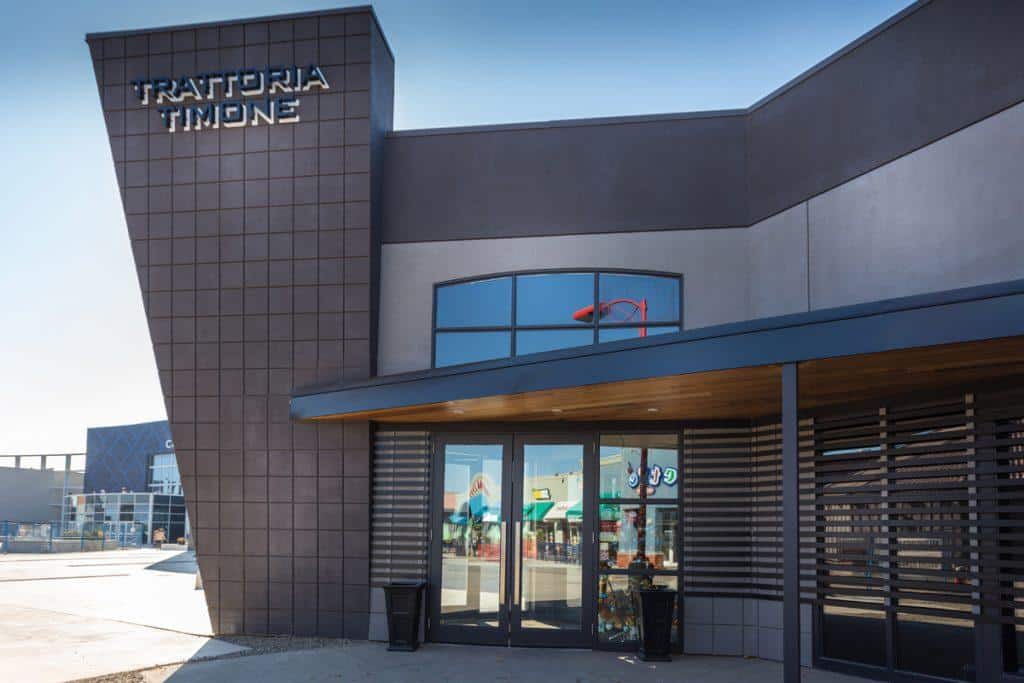 Location: 4/5
Ambiance: 5/5
Taste: 5/5
Good value: 4/5
Service: 5/5
Hygiene: 5/5
Menu/quality of ingredients: 5/5
Trattoria Timone in Oakville is like a hidden food treasure, ranking as one of its best restaurants. Its Head Chef, Michel Fronteddu, knows how to create meals worth coming back for. Michel creates magic with his wife, Anna, professional staff and apprentices. Picture yourself diving into a menu filled with hearty, classic Italian dishes that'll take you on a nostalgia trip, just like your grandma's warmest hugs.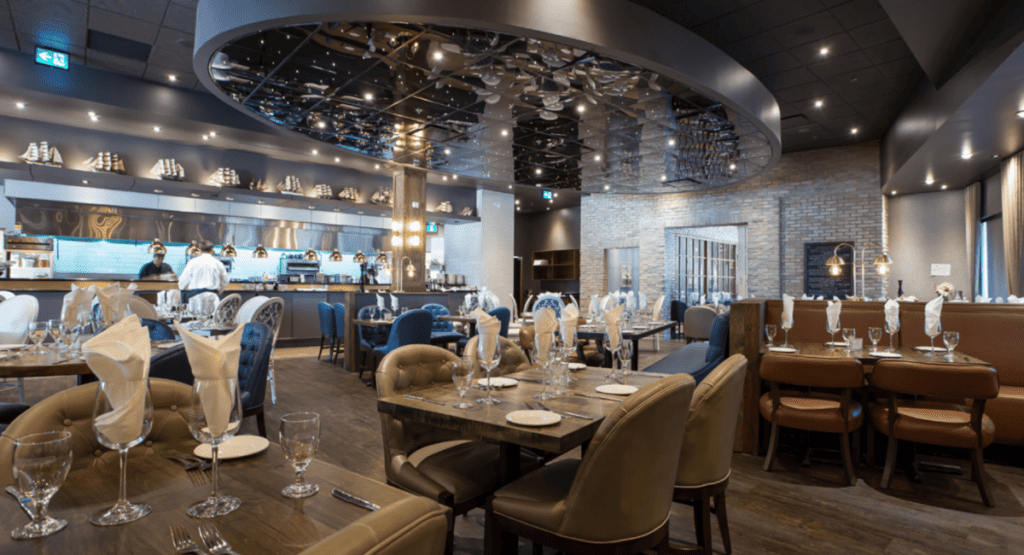 Trattoria Timone boasts a menu that showcases the finest in Italian cuisine. From exquisite homemade pasta to an impressive oyster bar, every dish is a testament to the team's dedication to quality and craftsmanship. The flavours that emerge from the kitchen are unforgettable.
If you're up for a celebration or simply want to try something different, this place is a winner. They serve up mouthwatering halibut with risotto, finger-licking good duck, and pasta that'll make your taste buds dance.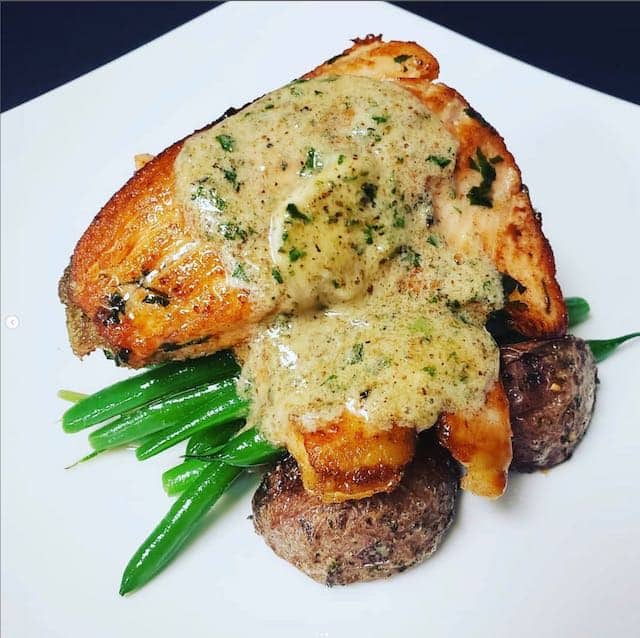 Trattoria Timone's culinary expertise extends to their delectable desserts, including the irresistible apple crumble, creme brulee and chocolate mousse. Each bite is a symphony of flavours, transporting diners to a realm of pure indulgence.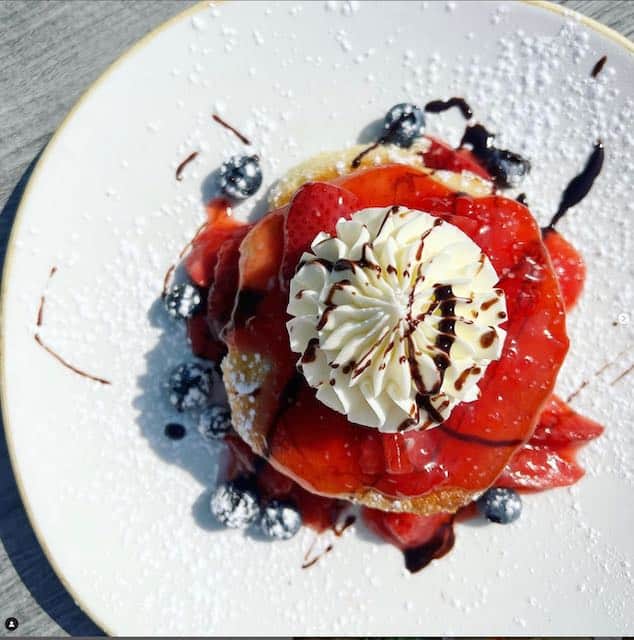 With their attention to detail and use of the finest ingredients, Trattoria Timone ensures that every aspect of the dining experience is infused with excellence. No wonder Trattoria Timone has been named one of Canada's top 50 Best Date Night Restaurants by Open Table. Just keep in mind that this place is always busy, so be sure to make a reservation. Trust me; you don't want to miss out on this Oakville gem.
Honourable Mentions
I came across a couple of excellent restaurants that had fewer reviews (likely because they are newer):
I've been to both of these, and I recommend you try them. Kibo Sushi has a great patio and is located in the heart of the downtown area. We were amazed by the variety and creativity of their sushi rolls. When you go, try the Kamikaze Maki. And Oh Bombay beat out our regular source for Indian Food. The creamy texture of the curries, amazing flavours and excellent service impressed my entire family. We unanimously declared Oh Bombay and Kibo Sushi House to be our new favourites and we've been back many times. While both restaurants didn't have enough reviews to rate them along with the other more established restaurants, they deserve to be on this list.
Conclusion
In conclusion, Oakville boasts an array of exceptional dining establishments, but taking the lead are;
Honourable Mentions: Kibo Sushi House and Oh Bombay.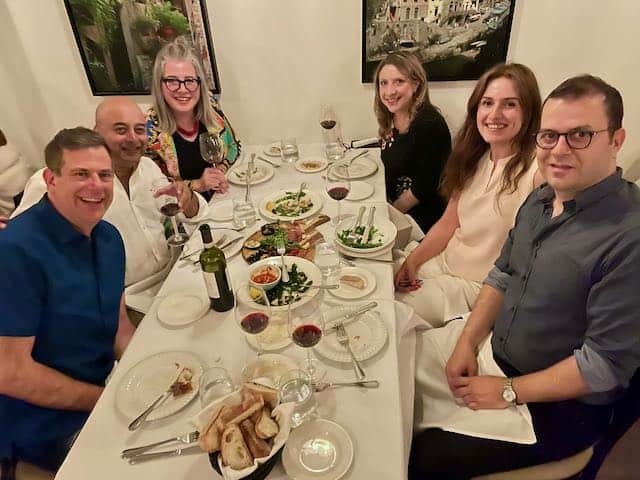 Whether you're exploring downtown or seeking the finest culinary experiences in Oakville, these top five establishments guarantee an unforgettable dining adventure. From Pasquale's Trattoria's mouthwatering Italian cuisine to Maro's Bistro's unique Middle Eastern dishes, and from Hexagon Restaurant's innovative French decor to the cozy charm of JACS Bistro and Trattoria Timone, Oakville has a plethora of options that cater to every palate. Don't miss the opportunity to indulge in the delectable offerings of these esteemed dining spots; they truly exemplify the very best of Oakville's culinary scene.
By Julie Misquitta
Julie also writes Going-Places E-newsletter: "Your Guide to Local Fun and Entertainment in Halton and Mississauga".
Sign up to receive new ideas each week, delivered right to your inbox!