Step off the beaten path and try something new with this list of Things to do in London, Ontario with Kids! With seasonal activities for kids of all ages, you're sure to find an activity the whole family will love. Also known as the "Forest City", London Ontario is committed to offering a variety of entertainment for kids of all ages. With a unique blend of hiking trails and parks to climbing centers and music festivals, London has something to offer everyone.
Whether you have one or many children, there are lots of great places to Discover in Ontario by going on a road trip. London, Ontario is a great City in Southwest Ontario to explore and is a great daytrip or road trip option from Halton and Peel Region as it only takes about 2 hours to reach the destination.
You may be interested in our Road Trips in Ontario with Kids, for other guides on Things to do with Kids in Ontario Cities.
When Is the Best Time to Visit London, Ontario with Kids?
Though many of the things to do in London on the list below are activities that can be done in any
season, there are a few unique to summer and winter.
As a true Canadian location, in the winter you'll find classic snow activities for kids. Whereas in summer,
you'll find a lot of festivals and water fun. In fact, during the summer months in London, there's a festival almost every other weekend! If you're a family ready to explore and experience the snow, head to London, Ontario from December
through to March. If heat is more your preference, the summer months of late June through September are perfect.
Family Fun with Young Kids in London, Ontario
The list below offers a list of everything you can imagine for a family fun trip to London, Ontario.
The Children's Museum
The Factory
Storybook Gardens
Junction Climbing Centre
Fleetway Bowling
Fanshawe Pioneer Village
The Rec Room
The Flying Squirrel
Silvercity
London Arts Museum
Budweiser Gardens
Canadian Baseball Hall of Fame
Labatt Park
Boler Mountain
East Park
Tin Cup
The Best Things to Do in London Ontario With Kids – Indoor Activities
London, Ontario is a wonderful city to visit with kids. There are plenty of family-friendly activities and attractions to keep everyone entertained. Here are some recommendations for things to do in London, Ontario with kids including a variety of activities indoors and outdoors for maximum family fun.
In addition to these locations, London is known as the Forest City for a reason. There are also hundreds of walking trails in which you can simply enjoy being outside. Or, for the younger kids, you'll also find a lot of fun-filled playgrounds scattered throughout the city.
Truly, there's something for kids of any age and activity level from climbers to gamers. Though some of the London Ontario things are more engaged than others, you're sure to find a few that suit your entire family. The list below offers a list of everything you can imagine for a family fun trip to London, Ontario.
An iconic building in London, Ontario the Children's Museum has been around since 1975. Featuring
three floors of exhibits it's a great place to both learn and play. Though the museum is geared towards children under 10, they do offer a lot of day camps and summer camps that focus on learning at a higher age. Your little ones can roar through the dinosaur caves, take in a star show, or just play in the grocery and pet centers.

Plus, every day they have a new learning center set up for the kids. Lessons like circuit boarding or making take-home plants to garden, there's something for every kind of interest.
Overall, the London Children's Museum offers a fun and educational experience for children of all ages. It's a place where kids can play, learn, and make lasting memories with their families.

*The London Children's museum is set to move and expand to an even better space in Fall of 2024.
Set on Kellogg's Lane, this has become one of the must-do activities on everyone's bucket list. The old factory has been converted into an adventure center that's perfect for tweens and teens to spend a summer vacation. Kids can bounce on trampolines, complete an obstacle challenge, or even get a burst of adrenaline on the high-ropes course.

Included in the adventure is a play place for kids under five as well as an arcade for anyone just looking to escape in a game. It truly is something to experience.
The Flying Squirrel
A newer activity for kids, the Flying Squirrel is London's favorite trampoline park! Suitable for kids of every age this is a great activity to burn off some energy. Go for the day or book in for a camp. Either way, this kid-favorite activity will wear everyone out.
Fleetway offers a wide range of activities to keep the whole family entertained. From 10 and 5 pin bowling to a multi-level children's soft play center, an 18-hole indoor glow-in-the-dark mini golf course, an arcade games room, and billiards, there's no shortage of things to do at Fleetway.
Entertain yourself on a rainy day by taking a trip to Fleetway! With 44 lanes of both ten and five-pin bowling, you can enjoy time with the family or host a birthday party at this venue. In addition to bowling, they also have a newly renovated kids climbing area as well as a glow-in-the-dark mini-put. It really is a one-stop shop for fun.
Pub food, video games, and axe throwing, it doesn't get much more fun than the Rec Room. Located in Masonville Mall, this activity is fun for anyone who loves to game. You'll find all your classic arcade fun here but in addition to the classics you can also sign up for virtual reality games or take out your anger with some axe throwing.
If your kids are always moving, Junction Climbing Center in London is a great place to visit in London. With no experience needed, kids of all ages can hop in for just a fun day or even camp. The center also offers team-building events in addition to structured time for competitive climbers.
Spend a rainy day in comfort watching one of the new releases! This movie theater is attached to Masonville Mall so you can get all your shopping done or grab some food from the food court while waiting. The theater itself boasts large, reclining chairs made purely for comfort. Grab the whole family and a bucket of popcorn to watch the newest favorite.
Well-loved treasures you'll find nowhere else! If someone in your family has a creative side, you'll want to pop by. The museum has over 5000 regional and Canadian works and over 45 000 artifacts. Bring out your inner artist and swing by for a tour.
In every season Bud Gardens is the place to be for concerts, hockey games, and children's shows like
Disney on Ice. Before you come to London, look up their event schedule and see what's on. You won't be disappointed.
The Best Things to Do in London Ontario With Kids – Outdoor Activities
From summer to winter, Storybook Gardens has something for every season! In the warmer months, they're most known for their state-of-the-art splash pad and fun Pirate climbers. This is a popular amusement park and storybook-themed attraction. Kids can enjoy rides, playgrounds, live shows, and meet their favorite storybook characters. Storybook Gardens made our list of Great Amusement Parks for Kids Under 5. Storybook Gardens is a magical place to visit with the entire family. There is quite literally something for everyone here. From several food options to attractions, you are sure to have a magical experience.
And in the winter months, they offer a fun bout of skating. All with an infusion of magic and classic characters from your favorite films. On top of daily play, they also put on a variety of unique, Holiday activities for kids. Easter egg hunts, trick-or-treating jokes, and the opportunity to meet Santa before Christmas.

For kids under and around ten, Storybook is a dream come true.
Located in the Fanshawe Conservation area the pioneer village is a living history museum. You can explore the 19th-century homes, buildings, and history and learn more about what life looked like between 1820 and 1920.
Exploring the village's charming streets, visitors can interact with knowledgeable interpreters who share stories about the past and provide insights into pioneer life. The experience offers a unique educational opportunity for both children and adults, fostering an appreciation for history and heritage.
At Fanshawe Pioneer Village, visitors can immerse themselves in the daily activities of early settlers. They can witness blacksmith demonstrations, see traditional crafts being practiced, and even participate in hands-on activities like candle dipping or butter making. The village also hosts special events throughout the year, such as harvest festivals and holiday celebrations, which add to the enchanting atmosphere.
Additionally, Fanshawe Pioneer Village features beautiful grounds with walking trails, picnic areas, and gardens, allowing visitors to enjoy the natural surroundings. It's a perfect place for a leisurely stroll or a family picnic.
Whether you're interested in history, enjoy hands-on activities, or simply appreciate the charm of a bygone era, Fanshawe Pioneer Village offers an enriching and engaging experience for visitors of all ages.
What can't you do at Boler Mountain? Originally geared towards winter activities you'll find the best snowboard and ski hills here. Boler Mountain is home to a ski resort that offers skiing and snowboarding opportunities for all skill levels. The resort features various slopes and trails, including beginner-friendly runs and more challenging terrain for experienced riders. There are also rental equipment and ski lessons available for those who are new to winter sports.
Boler Mountain offers a thrilling snow tubing experience for visitors of all ages. With dedicated tubing lanes and a magic carpet lift, kids of all ages love the tube rides.
Now, in the summer you can also go mountain climbing or challenge yourself to a treetop adventure. Kids of all ages can find something active to do depending on their likes. Boler Mountain also offers a Treetop Adventure Park, where you can test your skills and challenge yourself on various aerial obstacle courses. The park includes zip lines, suspended bridges, and other elements that allow you to navigate through the treetops while harnessed for safety.
Hiking and Walking Trails: Boler Mountain provides access to beautiful hiking and walking trails that wind through the natural surroundings. It's a great opportunity to enjoy nature and take in scenic views while getting some exercise.
During the warmer months, Boler Mountain transforms into a mountain biking destination. The mountain features trails suitable for riders of different levels, from beginners to advanced riders seeking a challenge. You can bring your own bike or rent one on-site to explore the trails and enjoy the scenic surroundings.
East Park is a popular family-friendly destination located in London, Ontario. It offers a wide range of activities and attractions that cater to visitors of all ages. Whether you're looking for outdoor adventures, water fun, or leisurely activities, East Park has something for everyone.
One of the main highlights of East Park is its water park, which features seven thrilling water slides, splash pads, wave pool and a lazy river. It's a perfect place to cool off and have fun during the summer months. Additionally, the water park has designated areas suitable for different age groups, ensuring that everyone can enjoy the water activities safely.
For those who enjoy mini-golf, East Park offers an 18-hole miniature golf course. The course is creatively designed with challenging obstacles and a beautiful setting, providing a fun and engaging experience for the whole family.
East Park is also home to go-karts, where visitors can race against each other on a thrilling track. Whether you're a kid or a kid at heart, the go-kart experience is sure to provide an adrenaline rush.
Other attractions at East Park include batting cages, a rock climbing wall, and a driving range, allowing visitors to test their skills and have friendly competitions. The park offers various ticket options and packages to suit individual preferences and interests.
Furthermore, East Park has picnic areas and open green spaces, making it an ideal spot for a family picnic or a leisurely stroll. There are also food concessions available on-site, providing convenient options for refreshments and snacks.
With its diverse range of activities and attractions, East Park offers a memorable and entertaining experience for families visiting London, Ontario. Whether you're seeking adventure, relaxation, or quality family time, East Park has it all.
One of the world's oldest baseball grounds dating back to 1877, you'll want to make sure to take in a game. Catch a game with your favorite snacks or take a tour of the grounds and learn all the interesting facts about baseball in London.
Canadian Baseball Hall of Fame
The Canadian Baseball Hall of Fame is a museum and hall of fame dedicated to recognizing and celebrating the accomplishments and contributions of Canadian baseball players, coaches, and other influential figures in the sport. It is located in St. Mary's, Ontario, Canada which is a short drive from London.
The Canadian Baseball Hall of Fame showcases exhibits that highlight the rich history of baseball in Canada. Visitors can explore displays featuring artifacts, memorabilia, photographs, and interactive exhibits that document the evolution of baseball in the country.

If you visit the Canadian Baseball Hall of Fame in the summer can also add a swim at The Quarry to finish the day.
London Ontario's favorite outdoor mini-put course! With two courses to choose from the Tin Cup lets even the littlest of players hone their golf game. Or, for those more experienced you can set up a time at their driving range to really improve your skills.
Nearby London Activities for Kids
Kustermans & Clovermead
Though not technically in London but just outside of it, these two farms are worth making the trip! Kolterman's berry farm allows for fresh berry picking in addition to all of the activities for kids. A jumping pillow, a corn maze, and a mini zipline are just a few of the fun things for kids to do at any age.
Clovermead is another great choice just outside of London and is known for its climbers, bee discovery station, and hamster wheel. It's a wonderful choice for the whole family as there's something for everyone. And for the adults, you can shop through the market for the best-flavored honey around.
Local Events in London, Ontario for Kids
Another activity for kids that's just slightly outside of London, Ontario (about twenty minutes). If you're in London in March, definitely add it to your list! Visit the sugar shack, learn how maple syrup is harvested, and at the end of it all, enjoy a pancake breakfast with the best maple syrup you'll ever taste.
If you make it to London, Ontario in July, this is a must for the whole family. For just three days every year, multiple music artists come to perform in Victoria Park for Sun Fest. With tents set up to shop, unique eating opportunities, and live music, Sun Fest is the place to be in the summer.
If you're mapping out a trip to London, Ontario the one thing you won't be is bored! With so many activities for kids, there's something to enjoy at every age in the Forest City. Scroll through the list, map out your favorites, and expect a fun adventure for your next outing!
Where to Stay in London, Ontario with Kids?
The Best Western Lamplighter Inn is a popular hotel pick for families as it has a amazing large size pool that makes you feel like you are at a resort. There are lots of loungers on the deck and there is even a waterslide within the cliff and rock face that is extremely unique.
The Best Western Lamplighter Inn is a popular hotel for families and sports teams visiting the London area and it's been on our bucket list for ages. We've stayed with Best Western hotels in the past and have always been very pleased with our stay. There is lots of tropical greenery and even a lighthouse, and koi pond near the pool surroundings.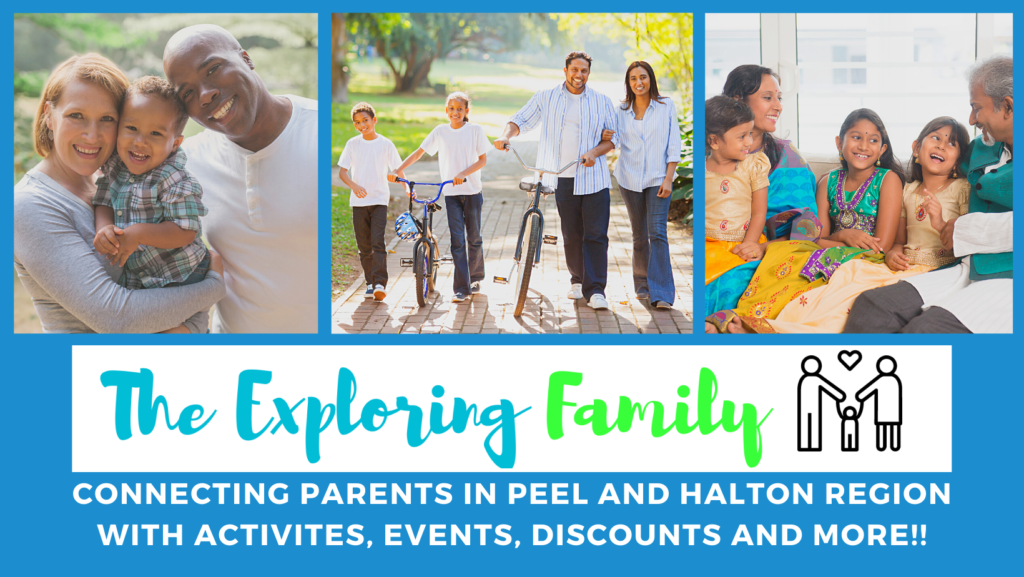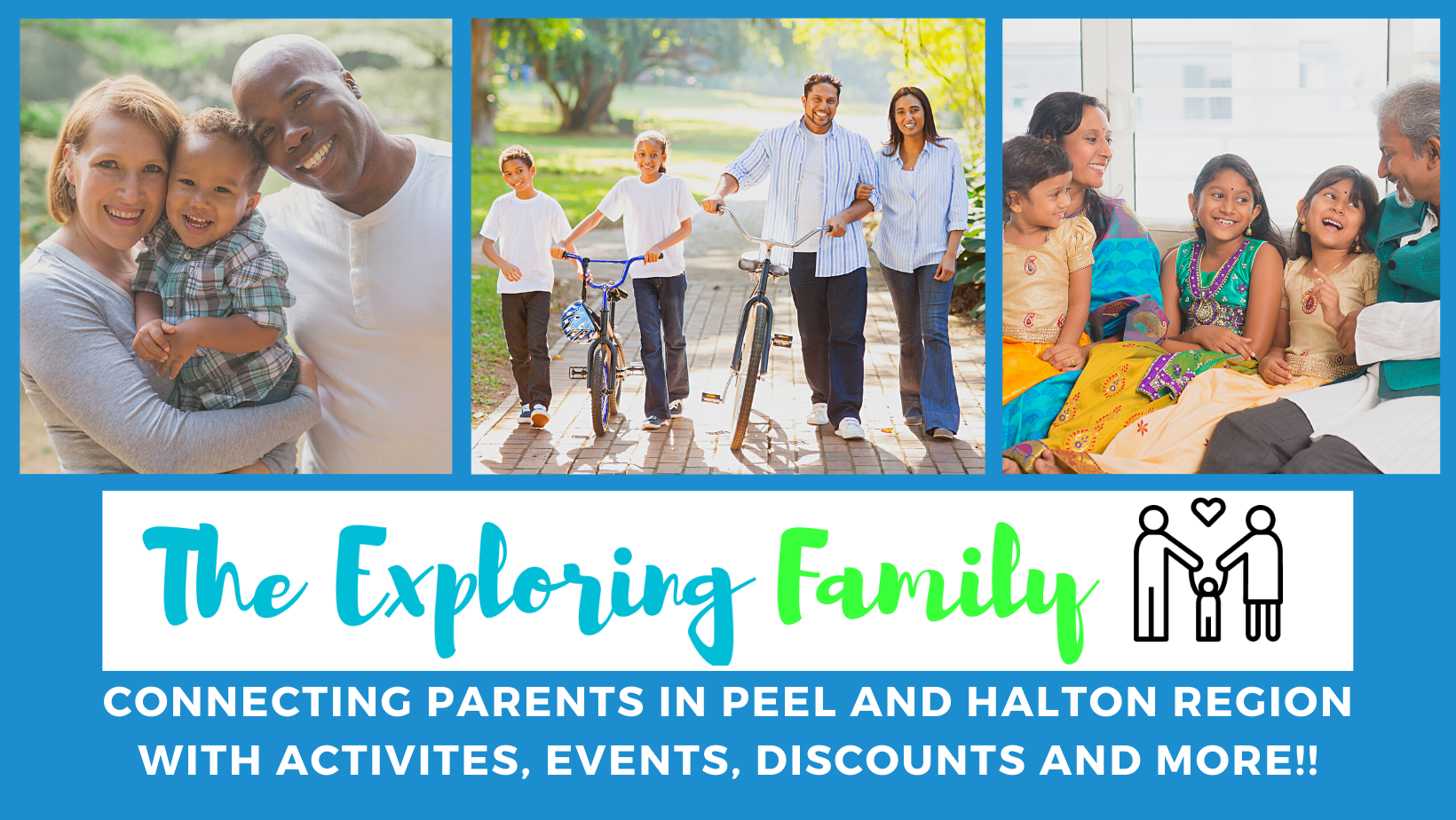 Can you help make this article better?
If you have noticed an error, have additional information or would like to share a comment you can:
E-mail us at info@thexploringfamily.com
Find us on Facebook: The Exploring Family
Find us on Instagram: @The.Exploring.Family