Centreville Island, also known as Centre Island, is a popular destination located in Toronto, Ontario, Canada. It's part of the Toronto Islands, a group of small islands accessible by ferry from downtown Toronto. Toronto's Centreville Amusement Park is a great day trip option for families with young kids to enjoy an amusement park and petting zoo all in one place! Kids will enjoy the ferry ride, Far Enough Farm and amusement rides like bumper cars, bumper boats, antique carousel, ferris wheel, toronto island mine coaster, log flume ride and so much more!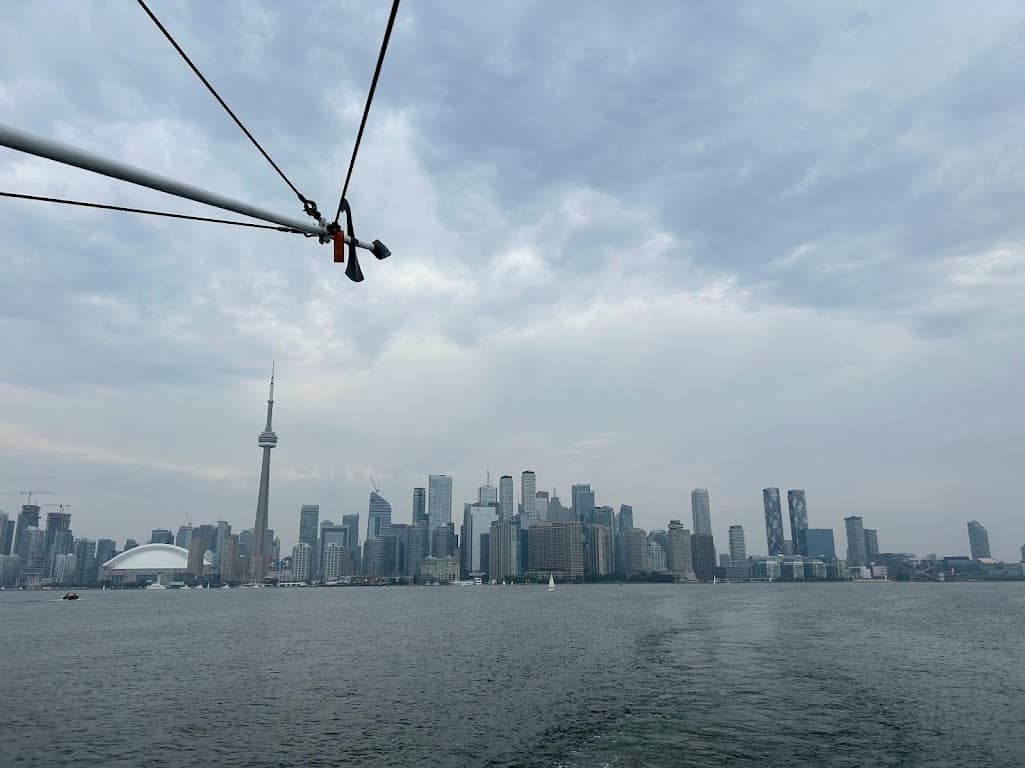 Locals and visitors will love visiting Centreville Amusement Park as it has a splash pad, amusement rides, a petting zoo all in one place, and the beach is only a few steps away! Plus it has amazing views of the Toronto Skyline and the City of Toronto! The island has several sandy beaches where the whole family can relax and enjoy the waterfront views of Lake Ontario. Don't forget your swimsuit and towels if you plan to take a dip.
If you plan to visit Centreville Island, here are some tips to make the most of your trip:
Tips for Visiting Centreville Island:
Get There Early:
Head to the park early so that you can have a snack, plan our your day, and go to the washroom before the park even opens. You should also grab a spot in line if you need to purchase tickets… however keep reading below to find out how you can save on tickets! Centreville Amusement Park opens at 10:30am and closes between 5-6PM in the Spring and 7/8PM most days in the summer! The ferry docks can get busy and there can be long waits for the Centre Island Ferry later in the afternoon.
Centreville is open on weekends starting May and opens fulltime on July 1st, however there are a few weekdays open in June to enjoy this theme park. You can either buy individual ride tickets or pay for a Ride All Day Pass. A great thing is there is no admission fee just to walk around which is great for those who want to still come but don't want to ride the rides.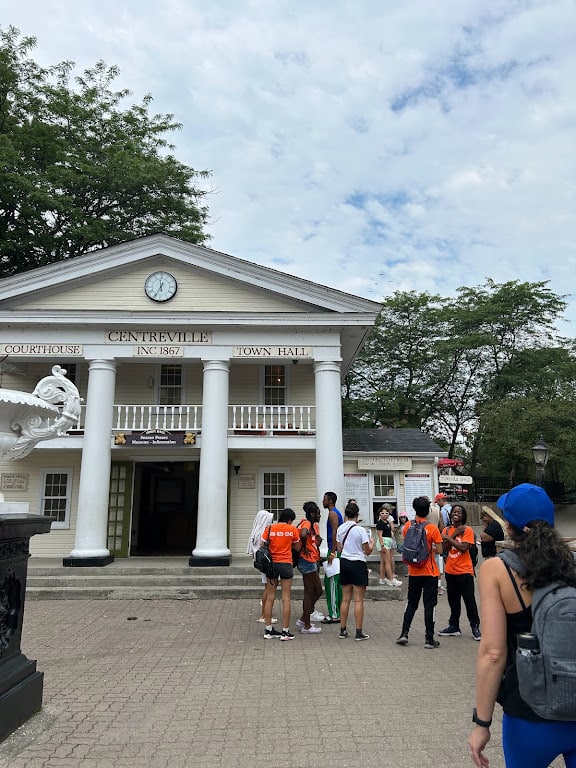 *** Pro Tip: If you do have to buy tickets after the park is open head to the white Town Hall building for much shorter lines than the front ticket booth***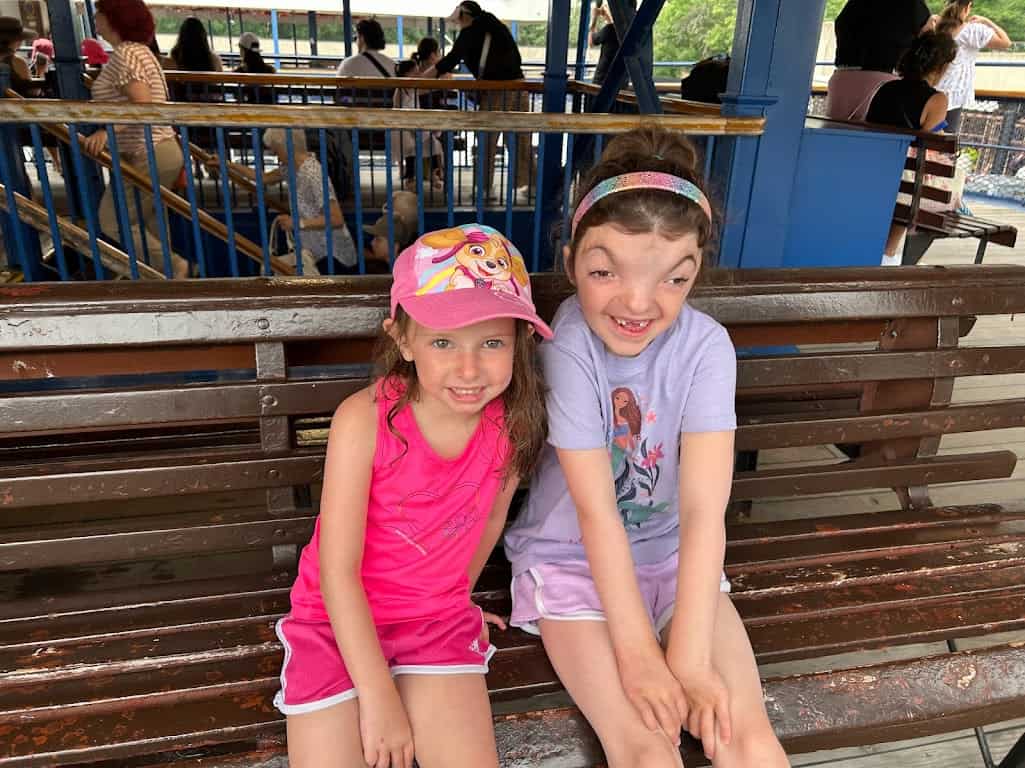 Ferry Schedule and Tickets:
Check the ferry schedule in advance to plan your trip. Ferries depart from the Jack Layton Ferry Terminal at the foot of Bay Street. During peak seasons, there might be long lines, so consider arriving early to avoid the crowds. Tickets can be purchased at the terminal or ONLINE to save time! You can also buy a family pass for the ferry.
Kids will enjoy the ferry ride and the unbelievable views of the Toronto skyline which is half of the fun of the day trip!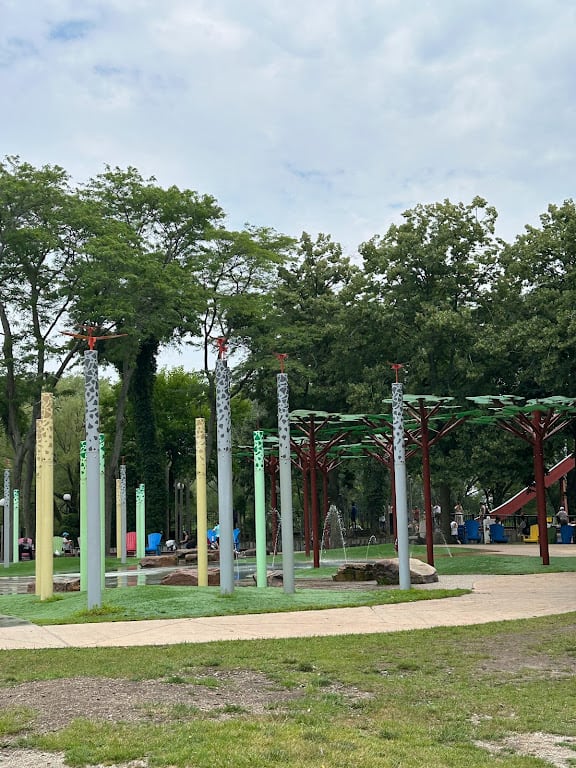 Pack Essentials:
Since Centreville Island is an outdoor recreational area, bring essentials like sunscreen, hats, water bottles, and comfortable walking shoes. Also, pack a picnic or snacks as food options might be limited or costly on the island. Plan to spend the whole day at Centreville Island to make the most of your time, so pack accordingly.
Don't forget to pack your bathing suit to enjoy the wonderful splash pad.
Remember to be respectful to others and enjoy your time exploring the island's natural beauty and attractions. Have a fantastic trip!
How to Save Money at Centreville Amusement Park?
Buy Tickets Online: Centreville Discount Ride All Day Passes
Buying Tickets Online is a HUGE Savings as a Family Day Pass costs $132.75 Online, however it cost $34 more at the Gate as the total was $166. Individual Tickets are Under 4′ = $31.64 +tax and Over 4′ = $40.71 +tax and at the gate the prices were $8-10 higher. There is also an option to buy a season pass if you think you will make lots of visits! The Ride All Day Pass gives unlimited rides.
IMPORTANT NOTE: YOU MUST BUY TICKETS ONLINE 24 HOURS IN ADVANCE, YOU CANNOT BUY ON THE SAME DAY YOU WANT TO VISIT.
Save on Transportation Costs:
Skip Parking Downtown and Take GO Transit: Travelling on GO Transit is even easier and more affordable than ever since kids 12 and under always ride FREE on all GO trains and buses! So hop on GO for an amazing adventure around the city!

You will still need to pay for a Ferry Day pass for each member. Safe yourselves time and line ups and buy your Toronto Island ferry tickets in advance. Adults are $9.11, kids under 14 are $4.29 and youth 14-19 are $5.86 with ID.
Save on Food Costs:
Pack a lunch and snacks and find a shady spot as there are lots of picnic tables to enjoy and save the cost of amusement park food. If you do want to buy some food, we often pack sandwiches and then just grab some fries or a snack to make it feel special instead of grabbing a whole meal. When we visited, we grabbed a Cheese Pizza from Pizza Pizza and split the pizza between 3 adults and 2 kids and the cost worked out to about $6 a person for pizza and a drink. I wanted to visit the Funnel Cake shop to grab a funnel cake to share for dessert but the kids choose ice cream instead!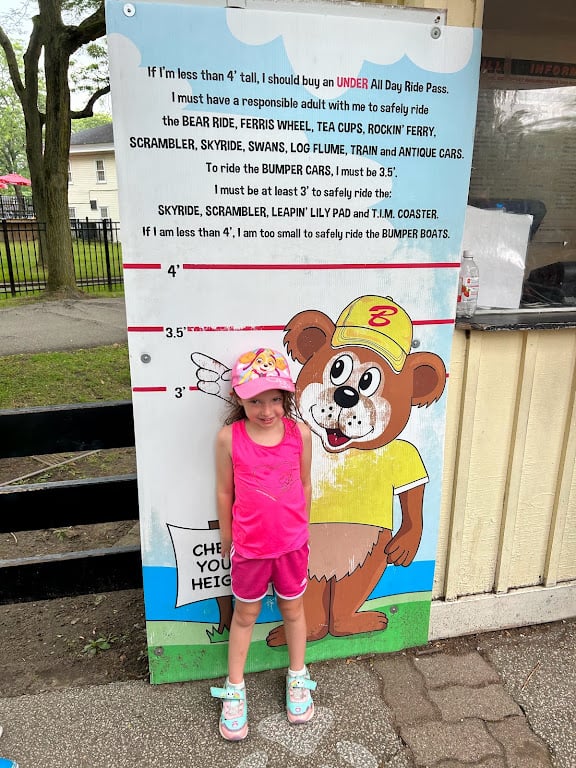 Save on Ride Costs:
Parents don't need to buy tickets or an all day pass if their child is over 4ft tall or even if one sibling is 4ft or Taller as they can accompany the younger child. Depending on the height of your children and their bravery level to ride alone or with just a sibling/friend you may get away with not buying any passes for parents.
Centreville's website lists every ride and the age/height requirements, so you can see which rides your kids can ride alone, and which they need a parent to ride with them.
Frequently Asked Questions about Centreville Island
What is the best age for Centreville?
While Centreville Island can be enjoyed by all ages, the rides are designed for kids up to 12 years old, however in my opinion I think the best age group would approximately 3-10 years old as most of the rides here are on the smaller side and they don't have any huge thrill rides like Wonderland.
Can I bring Food from Home?
Centreville Island is one of the only parks left in the Greater Toronto Area that encourages families to pack a picnic lunch and enjoy the picnic tables or a shady spot. Centre Island has water refill stations so be sure to pack a water bottle.
Avoid the long line ups at Wonderland and the long walks to Kids Zone and enjoy the kid-sized thrills that offers short line ups, and is the perfect family destination especially for younger children.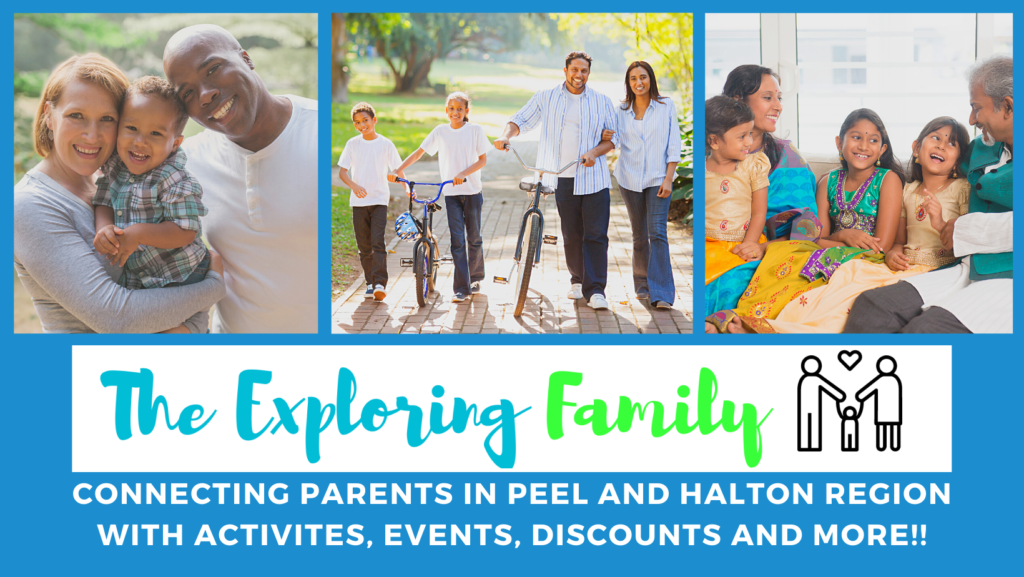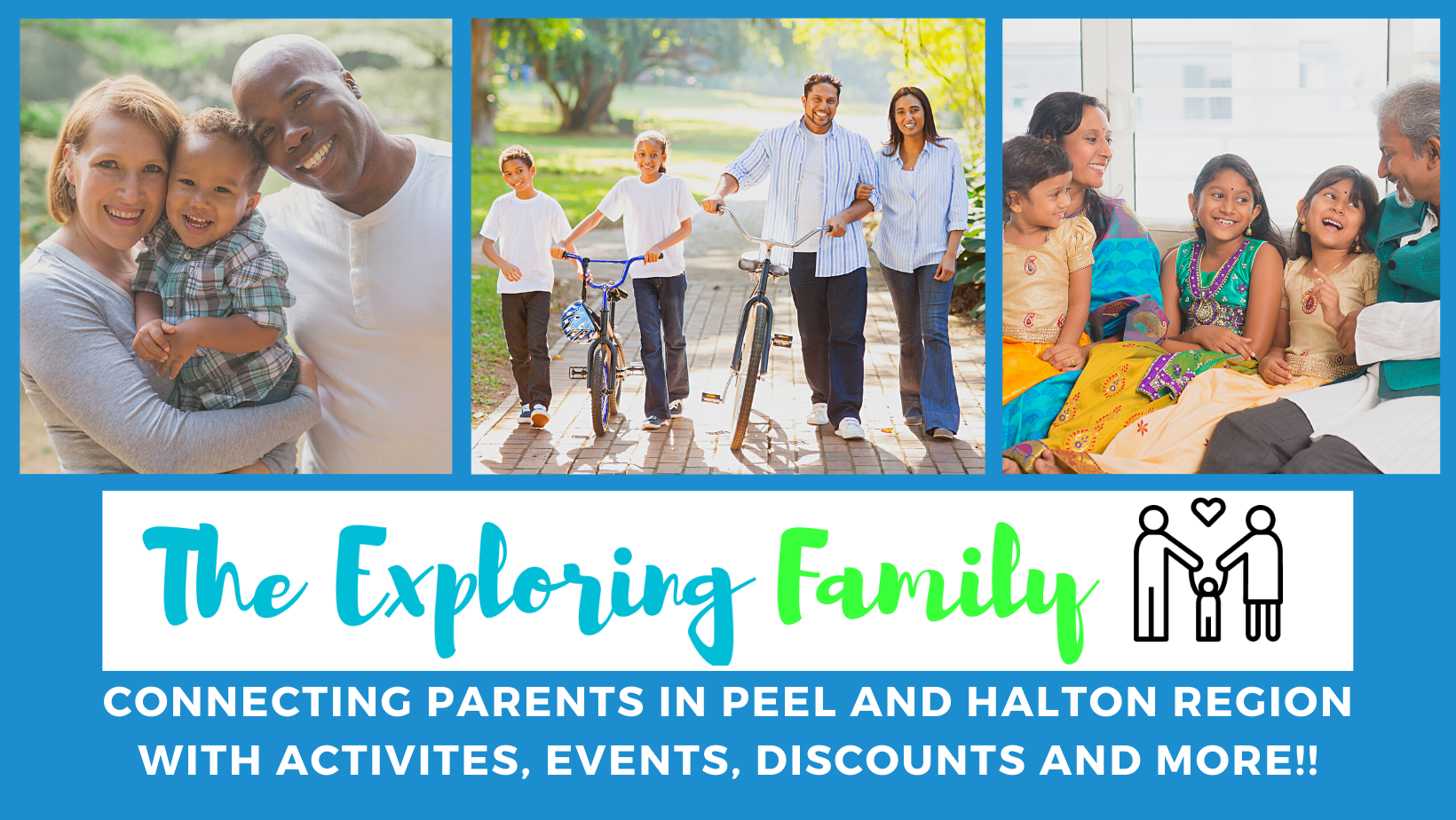 Can you help make this article better?
If you have noticed an error, have additional information or would like to share a comment you can:
E-mail us at info@thexploringfamily.com
Find us on Facebook: The Exploring Family
Find us on Instagram: @The.Exploring.Family