Heading to Great Wolf Lodge soon? Make sure you check out these tips for what to pack. Sometimes it can be hard to remember what to pack when you're doing it for the whole family.  Besides all of the "standard" items like toiletries, clothes, diapers (if you are still at that stage) here are a few tips of items to bring to Great Wolf Lodge.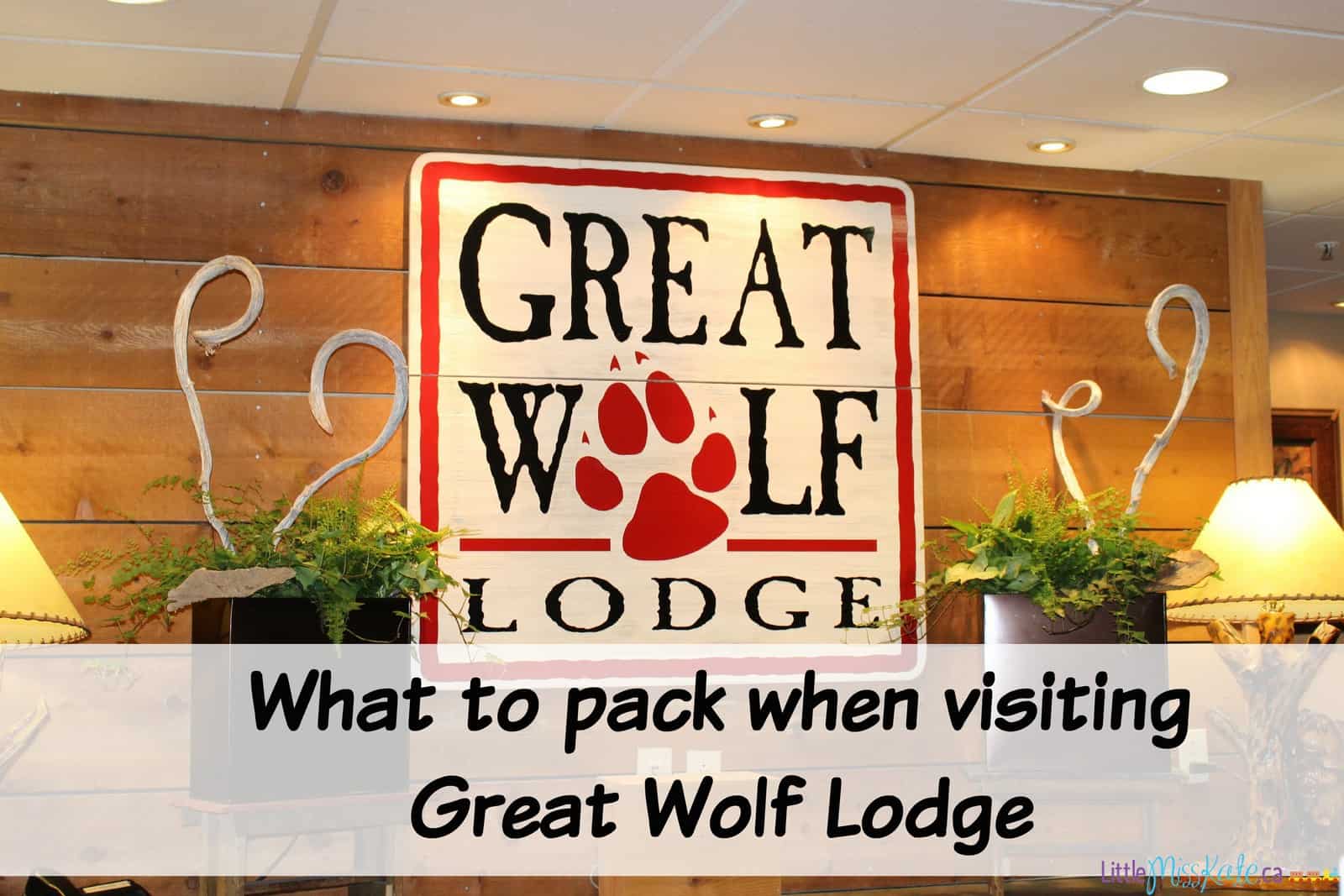 What to Pack When Visiting Great Wolf Lodge
Don't Forget the Shoes – Besides bringing your regular footwear, you should also bring a shoes that are easy to slip on and off like flip flops or sandals.  You'll want these flip flops to walk back and forth from the water park to your room at Great Wolf Lodge.  However don't bring your best summer footwear, bring an inexpensive pair that you can afford to loose just in case you forget which water slide you kicked them off at.
Bring a Bathing Suit Cover/Towel – The towels at the Great Wolf Lodge are supposed to stay by the pool, so you'll need something for walking back and forth to your room. I suggest a bathing suit cover up or grab a towel from home that you can afford to lose if it gets forgotten behind anywhere.
Pack Some Snacks – If there's one major tip I can share with you it would be to pack some snacks. It can add up if you are buying all of your meals and snacks during your vacation.  You will want to bring our own, especially if there are several of you in the family to help keep costs down. Granola bars and muffins work wonders for on the go snacks! Embrace the microwave and fridge in your room, you'll learn to love and appreciate both.
Other Items to Bring – Now, what else should you pack while on this Great Wolf Lodge adventure? Don't forget the camera! You'll want to take lots of pictures. If you can swing it, bringing a waterproof camera that is also a smart idea. I also recommend packing an extra bathing suit if you have it.  No one likes trying to get into a wet bathing suit, and I bet you will be back and forth to the water park many times during the day.
Don't forget to check out our other Great Wolf Lodge posts including a review of the Great Wolf Lodge PJ Party and Tips for saving money at Great Wolf Lodge. 
What items do you pack when you're heading to Great Wolf Lodge?