Christmas will be here before we know it.  Who do you have to buy for on your list still?  I try to shop through out the year so that it is not a mad rush at the end, but there always seems to be several items to pick up at the last minute.  The trickiest part is the "hard to shop for" ages, and I feel like my 8 year old boy has reached that age.  Not a child anymore, but not a teen.  He is balancing the desire to play and still be a child with the desire to be grown up.  They are at an age where they are starting to develop specific tastes and preferences that their parents might not even know about yet.  We have put together a list of some of the best gift ideas for 8 year old boys to make shopping easier for parents and grandparents.  Now as always toys and gifts are not gendered, so these could work for girls too, I am just using my 8 year old as the inspiration for this post.
Disclosure: This post does include affiliate links.
Best Gift Ideas for 8 Year Old Boys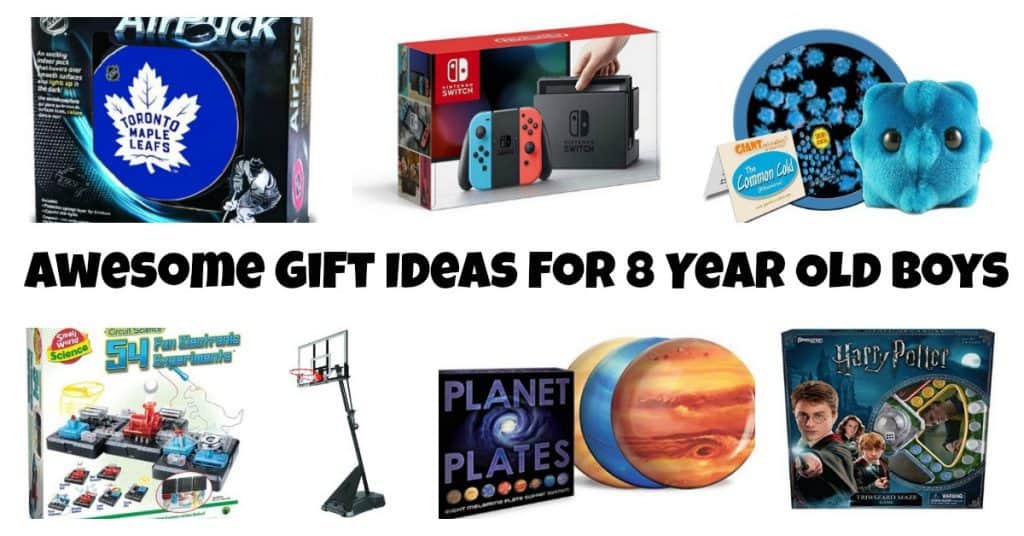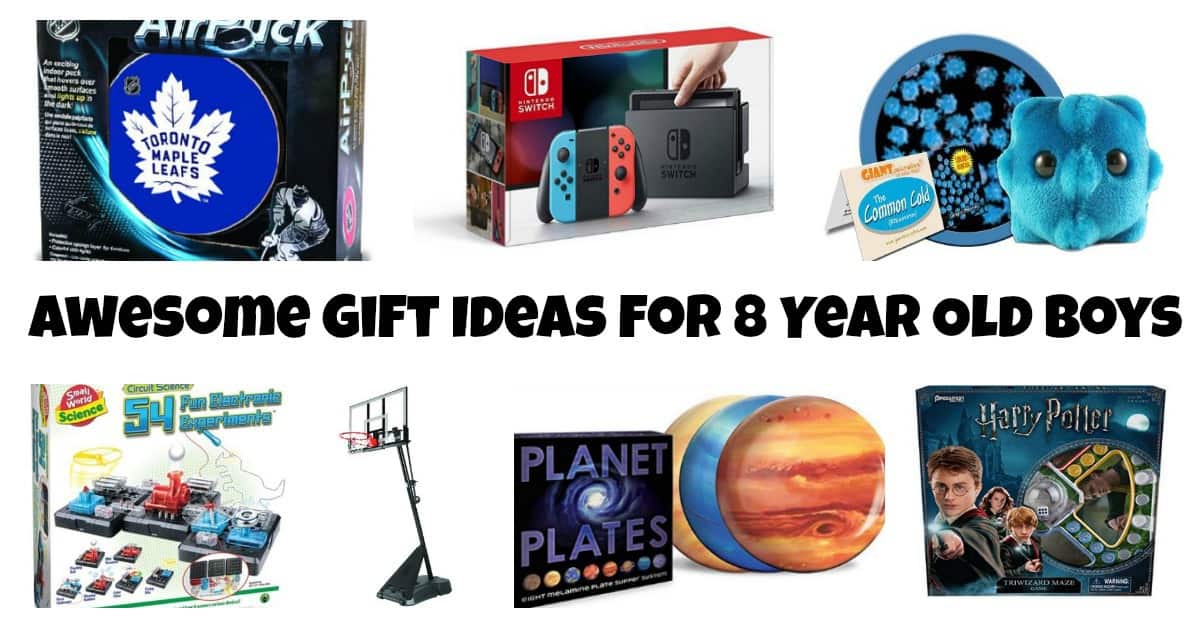 Sports Themed Gifts for 8 Year Olds
Keeping kids active is not always easy – but giving them the tools to get active either indoors or outdoors will go along way.  Plus you might just be roped in for a game or to and get moving yourself. 
AirPuck – If you have hockey obsessed kids like me, then the Air Puck is the indoor puck you need to keep your kids entertained.  If you have every had to yell at your kids for playing mini sticks in the house, air puck is the solution.  This indoor puck hovers over smooth surfaces and glides along the floor.  The outer sponge layer makes sure that if it touches table or couch legs it is not going to leave any marks behind. The AirPuck is available in many different NHL teams logos, of course the Toronto Maple Leafs are the favourite around our house. The AirPuck also has LED lights that will light it up in dim lighting.  I can see many hockey battles in my basement in the future.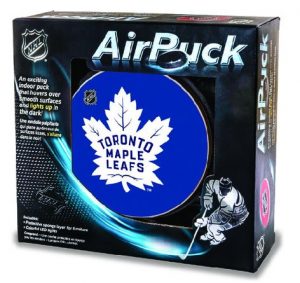 Basket Ball Net – By 8 years old kids have grown past the the small basket ball nets, and while a "real" net might seem to tall for an 8 year old there are many nets that are adjustable and will grow with the child into their teen years.  I son has been saving his birthday/Christmas money to buy a big net, and is looking forward to getting out to play in the Spring with his friends.  And it is a win-win, it makes a great gift and helps keep kids active for years to come.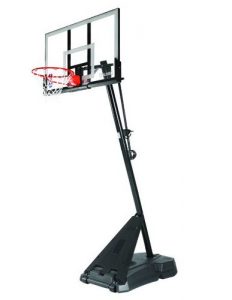 STEM Gift Ideas for 8 Year Olds
Nurturing a passion for science is critical in the tween years.  As children grow out of the "why" stage you can still foster their curiosity with with toys and gifts that focus on science, technology, engineering and math.  Developing an interest in the those interests at a young age can work wonders later on for helping during high school, university and into their own careers.  These science related gift ideas will get you child thinking critically while still having fun. 
Planet Plates Set – My dad got the kids a set of these plates and we LOVE them.  They are great because these plates are not only useful (they wash up really well and are dishwasher safe) but are a great conversation piece around the dinner table.  Heck I even reach for these plates when the kids are not around.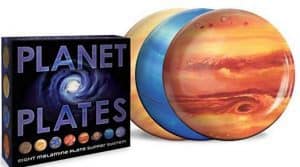 Giant Microbes  – It is never too early to start teaching kids about the microscopic world.  But it can be a hard concept for adults to understand let alone children.  Help them dive into the world of microbiology with GIANTmicrobes.  These plush toys are stuffed representations of actual microbes, only 1,000,000x larger then the actual size.  You can buy individual plush toys such as the Common Cold Virus, or Antibodies, or they also come in sets such as Body cells or blood cells gift box sets.  Maybe it is the microbioloigist in me but I love GIANTmicrobes and have a few of my own.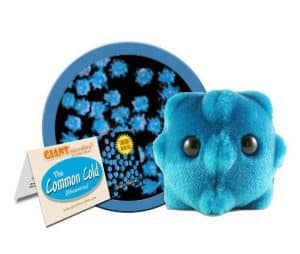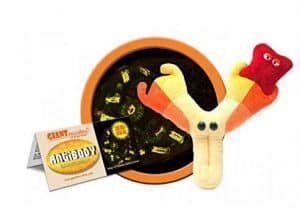 Board Games for 8 Year old Boys
Keeping boys entertained and busy can be a challenge, but I find that boys thrive on competition and strategic thinking which is where board games fit in perfectly. Board games are helpful in children's growth and development as board games for kids teach logical thinking and reasoning, as well as spatial reasoning. Board games are great to teach children basic play skills such as turn taking, sharing, communicating with others, teamwork and learning. Kids to love to win and be competitive so that is why board games are excellent gifts.
Clue Card Game – It's the classic mystery board game with a twist. Kids can enjoy a different kind of clue game play with this fun, fast card game as players find out what's under the crime card — who Did It, with what, and where — by asking other players questions. This clue game is a quick-playing card game; take it with you when you travel for a fun way to keep your kids entertained.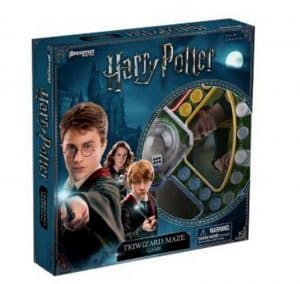 Harry Potter Triwizard Maze Game – Muggles and Wizards will love playing this magical Pop N Race game. Boys and Girls will race around the Triwizard hedge mage to try and win the cup! Players will use the built in pop in dice to control what number they roll and will move that many spaces, but beware there are traps along the way!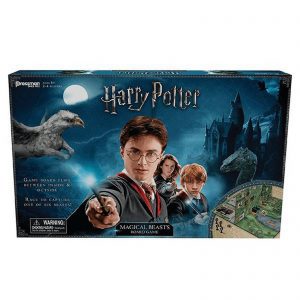 Pressman Harry Potter Magical Beasts Game – Calling all Wizards, the Magical Beasts are loose at Hogwarts and Harry Potter needs your help! Navigate th board and collect clues to track down and capture the magical beasts. Beware as there are traps along the way as you collect clues, and these traps could cost you precious time.
Outdoor Activity Ideas for 8 Year Old Boys
Boys love the outdoors so why not encourage them to be creative and explore the outdoors while getting messy!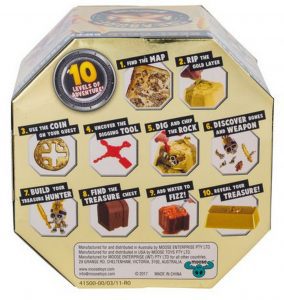 Treasure X – Boys love to dig and get dirty which is why boys will love going on a treasure hunt with Treasure X. Treasure X encourages boys to engage their curiosity and dig for the ultimate surprise. Kids will dig through multiple layers to reveal a secret hidden within – will you be a hero that finds REAL gold or will you find a booby prize of a toy. This is a great activity to keep boys busy outside and to keep the mess outdoors as well, and uncover 1 of the 10 collectibles. Product Includes: 1x Character, 1x Vessel, 1x Pick Tool, 1x Treasure Chest, 1x Map/Collector's Guide, 1x Ancient Coin and 1x Scroll. This toy comes with 10 levels of fun to keep the boys entertained for hours!
Available at Walmart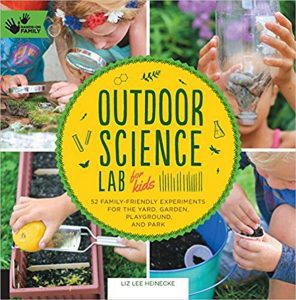 Outdoor Science Lab for Kids: 52 Family-Friendly Experiments for the Yard, Garden, Playground, and Park- This is a great book full of family friendly lab activities that can be done outside during all seasons. Learn about physics through a marshmallow catapult, or centripetal forces by swinging a sock with gelatin and marbles, or germination through planting a seedling, and much much more! Boys love to see things explode get messy and crazy so why not encourage it through outdoor play.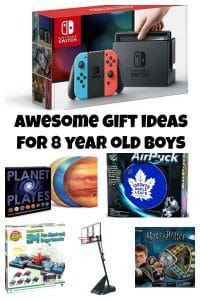 Checkout our other Gift Guides for Kids
Disclosure: I was provided some of the toys in this gift guide in exchange for inclusion in the guide, however the opinions remain my own.