Want to make custom Valentines this year that are easy to make and kids will love? Well then get EGG-cited about these Kinder Egg Valentines! We made these a few years ago when Monkey was in preschool. These DIY Kinder Egg Valentines were perfect because Monkey didn't know how to write back then, and I created this printable (available here for FREE) for the tags.

DIY Kinder Egg Valentines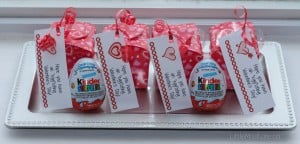 Aren't they adorable? Packaged in Valentine's Treat Boxes from the dollar store and decorated with a little bit of ribbon these are great Valentine idea for kids of all ages. I created custom tags and printed them on 4×6 photo paper using my HP [easyazon_link keywords="photo printer" locale="CA" tag="litmiskat-20″]photo printer[/easyazon_link], they turned out great! Want to create Kinder Egg Valentines for your kids? You can save the image below and print them yourself either at home or at a photo lab.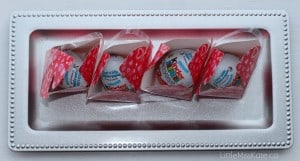 Want to print out tags to create your own Kinder Egg Valentines? You can print the jpg image below by saving it to your computer.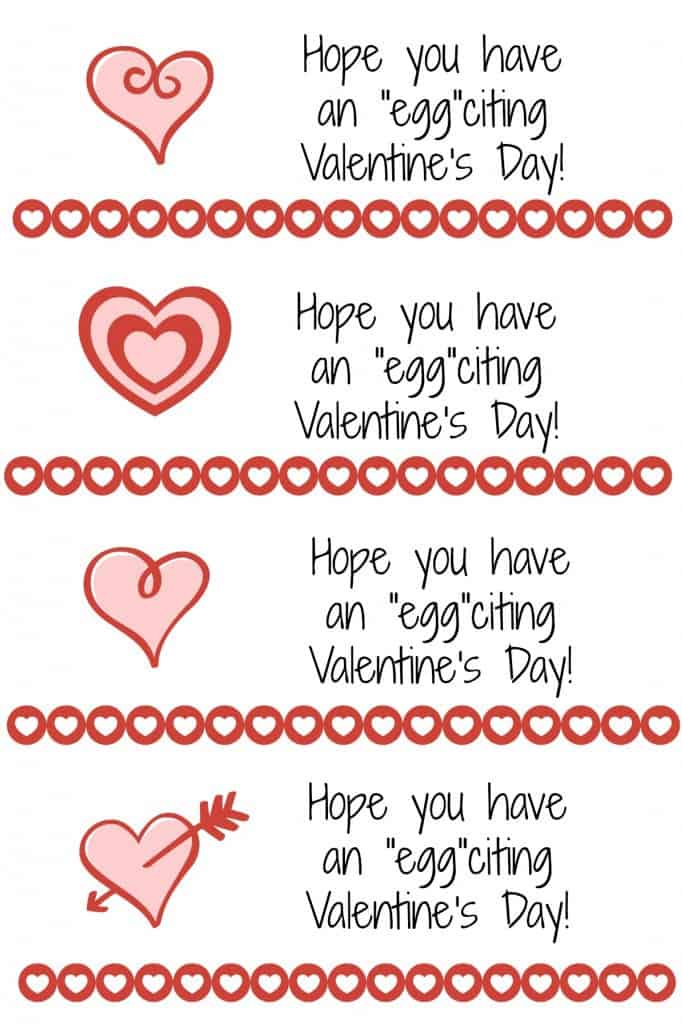 And there you have a quick and simple Valentine's Day idea that won't take hours to put together. If you want to personalize them you can write kids names on the back of the printed tags. Or if you are like me, just send the correct number of valentine's into the class so they are distributed to everyone.
Originally posted January 2014