Mother's Day is soon approaching and it's a great time to get the kids involved with some simple crafts. Here is a quick and easy craft that is fun to make and beautiful to receive. I love this idea because there's nothing I look forward to more on Mother's Day then receiving a gift my girls made just for me. The look on their faces when they give it to me is priceless, they are so proud. With Bee turning 3 in June, this year will be the first that she grasps the concept of giving so this year will be very special.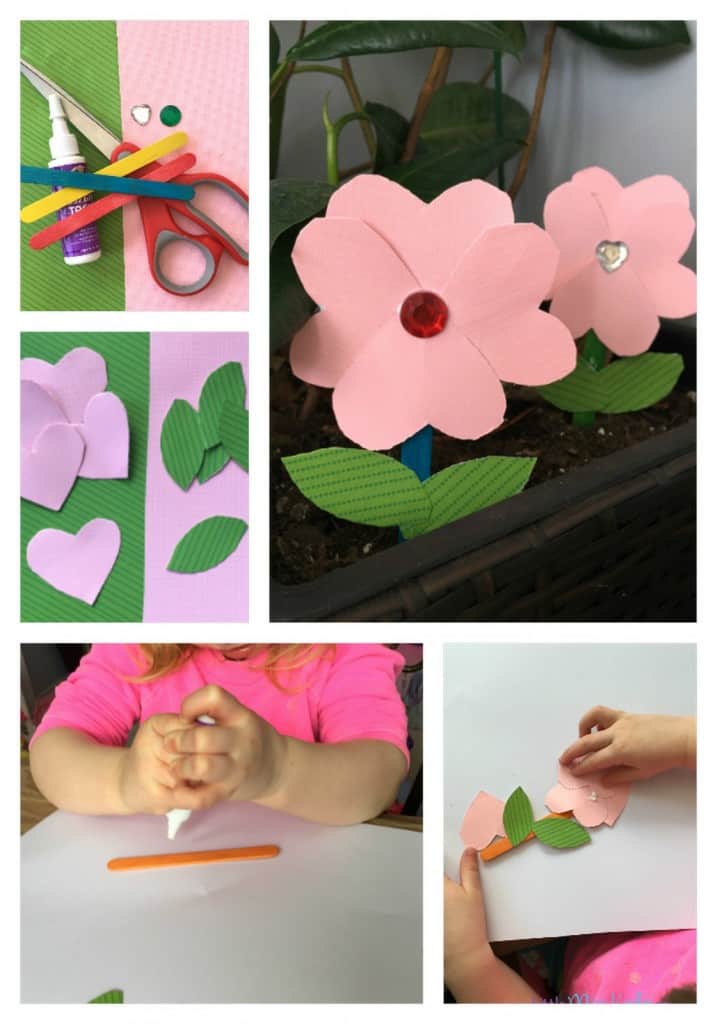 Here's how to make these beautiful Popsicle Stick Flowers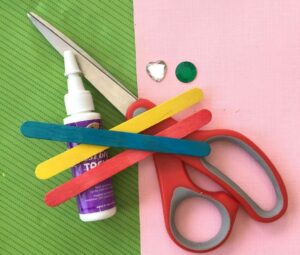 Materials:
Popsicle sticks

construction paper (or card stock)

glue

scissors

rhinestone (or another type of embellishment for the flower center)
Cut heart shapes out of pre-selected coloured construction paper (or card stock), you will need four hearts for each Popsicle Stick Flower. Repeat for the leaves, making two leaves per stick.
Place some glue on the middle of the Popsicle stick. Add two leaves at the corners so the leaves are pointing out. Place another dab of glue at the top of the stick and add a heart shaped 'petal'. Add 3 more heart 'petals' turning each at a 90 degree angle to the others to create a flower shape.
Add some glue to the center of the flower and place your rhinestone (or chosen embellishment). This could be a sticker or construction paper cut into a small circle. Bee loved adding the rhinestone, I think it was her favourite part…besides getting messy in the glue!
Ta-Da!! What do you think? This craft is easy for kids to make and they will have a lot of fun creating it! They may get a little messy though, so make sure to put some newspaper down. It's worth it though as these flowers are so pretty when done, I placed mine in our plant pots. Need some other Mother's Day gift ideas?