Over the past 5 years I have dealt with more puke then I care to talk about. Becoming a mother is not for the faint of stomach! From morning sickness to motion sickness Moms deal with it all. Overall I would consider my morning sickness mild, it was smells like diesel trucks or buses that would have me running for the nearest bush.
So as long as I was careful to avoid them I didn't have too many days where I needed to take Gravol for pregnancy. However the uses of Gravol don't just stop at nausea, here are 4 uses of Gravol that every mom needs to know for pregnancy and beyond!
4 Uses of Gravol That Every Mom Needs to Know
Nausea/Morning Sickness – Gravol for Pregnancy
Nausea is no fun no matter what the cause, be it illness, pregnancy or just something you ate. For something like morning sickness you can take Gravol as a preventative measure to help keep it at bay, or if you are already feeling nauseous it can help reduce or eliminate your symptoms when taken as directed.
Many moms ask: is Gravol safe for pregnancy? Yes, Gravol during pregnancy is perfectly safe and can be super helpful for vomiting. It is safe to take Gravol during pregnancy, however you should always consult with a medical professional if you are having severe symptoms.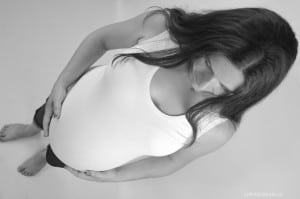 Vomiting
No Mom likes hearing the words "my tummy hurts" because we all know what is coming next… puke, puke and more puke. The stomach flu is pure evil, we have been lucky and have only had it go through our house once since we had kids.
But I am sure it is an experience we will unfortunately have to deal with again in the future. I have found that Children's Gravol helped Monkey be able to keep things down a little easier, so that at least he could stay hydrated which is my biggest worry when it comes to vomiting.
Motion Sickness

I will never forget the excitement of taking our first long road trip as a family to Ottawa, all was going great until we were 4 hours into our 5 hour car trip. Monkey was getting restless with my games and songs, but that was OK I came prepared with my "secret weapon" the iPad.
He loved playing LEGO games on it, so I handed it over and he played quietly for 15 minutes or so. That is until he said "I don't feel well" and promptly threw up all over himself and the car seat. I will never be unprepared like that again! Make sure you have Gravol on hand to help combat car sickness while on the road.
During Labour
You might think during labour, really?!? Gravol was suggested to me by my midwives for 2 reasons. First, during early labour, especially if it is at night, taking a Gravol can help you get some rest so that you will have more energy for when it really counts during active labour.
Second during active labour some women feel nauseous or vomit, taking a Gravol can help minimize these symptoms so that you can focus on having a positive birth experience instead of running to the toilet.
The use of Gravol extends far beyond morning sickness for Moms. From helping you get through labour to battling the symptoms of the stomach flu, I having Gravol in my bathroom cupboard helps me be prepared for the unexpected. Has there been a time where Gravol has helped you out as a Mom?
Disclosure: I am part of the Church & Dwight ambassador program and I was provided with one or more of these products free of change for review. All options are strictly my own.