Feeling crafty today??? If you are a knitter do I have a list of projects for you! Sometimes it can feel like all of the craft projects are focused on girls, but boys like to make and be given handmade items too so I created a list of Free Knitting Patterns for Boys.
Having 2 boys myself I have gathered up a lists of amazing and FREE knitting patterns for Boys. Over 60 patterns that are all free and would make great gifts or a summer project. Warm up those knitting needles and lets get crafting! If you are looking for Free Knitted Hat Patterns for Boys we have a whole post dedicated just to hats, hats and more hats so check those out too.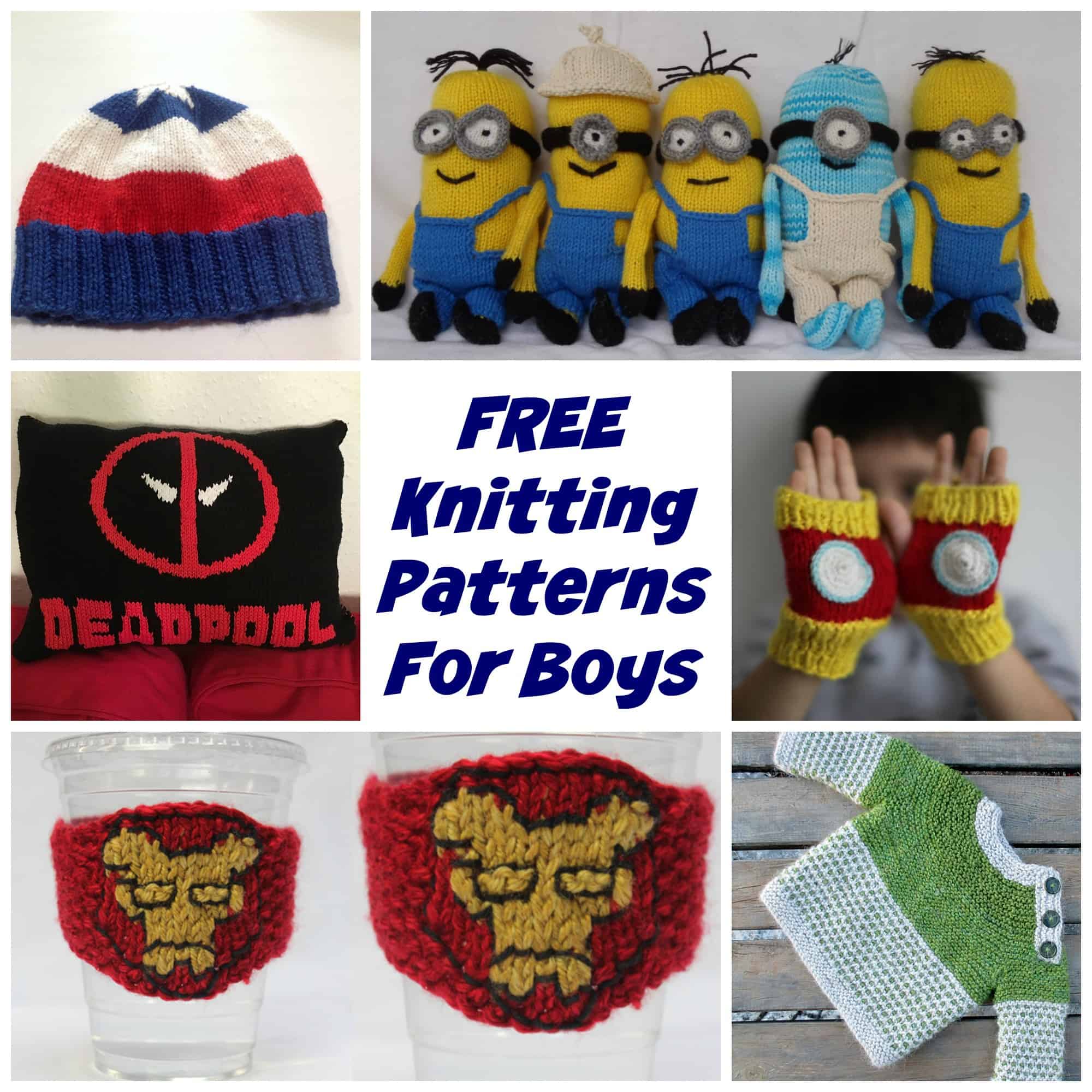 Free Baby Knitting Patterns
New babies in the family can be super exciting, so often family and friends are excited to make homemade knitted baby items to keep baby well dressed with especially knitted baby hats and knitted baby blankets. Baby knitting patterns include baby boy sweaters, easy to knit baby booties, baby knit pants and baby puppets and toys.
There are lots of free knitting patterns for babies, including many different styles, and designers for beginner knitters and experienced knitters. If have an upcoming baby shower to attend any of these baby knitting patterns would make a special and sentimental gift for an expectant mother and newborn baby.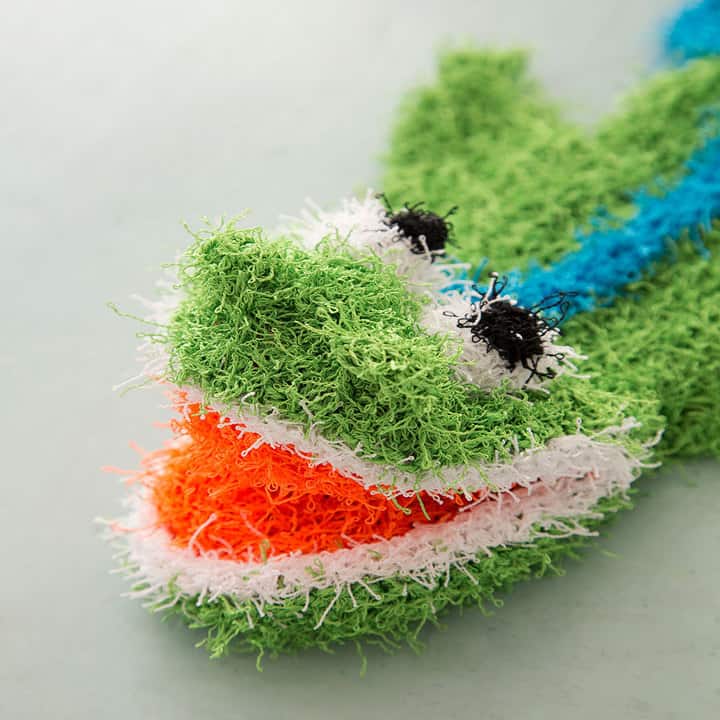 Sea Monster Bath Puppet – Bath time just got a LOT more fun with this Sea Monster Bath Puppet. This free pattern is available from Red Heart, and your monster will be ready to play in the tub and will dry quickly afterwards.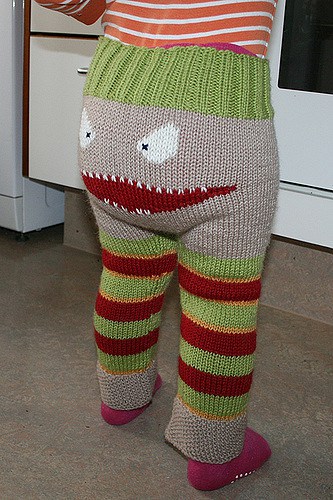 Monster Bum Pants – For the younger crowd these Monster Bum Patterns are adorable. You can create them them in so many different colours and change the faces to make a whole family of "monsters".
Free Knitting Patterns for Baby Boy Sweaters
New parents will be impressed with your talents as you create a knit baby sweater, that often becomes a family heirloom passed down from generation to generation. I still have some of the sweaters my grandmother knitted and have kept them for my daughter as they are very special to me. Baby boy knit sweaters include baby cardigans, knit sweater vests, and cozy pullovers.
Free Knitting Patterns – Hats
How awesome are all of these different free Baby Boy Knit Hat Patterns? Over 20 different hat patterns here, I promise you will find one you will love to make. So warm up your knitting needles and start yarn shopping!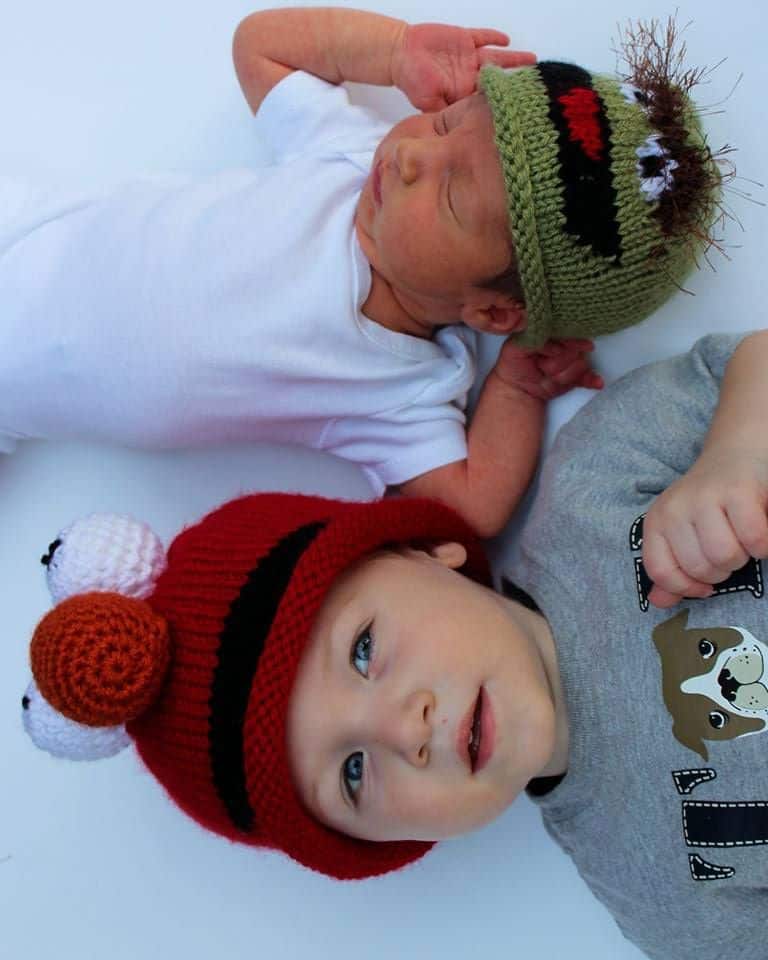 Need more hat ideas? Pop over to our post with over 60+ Free Knitted Hat Patterns for boys for more project inspiration.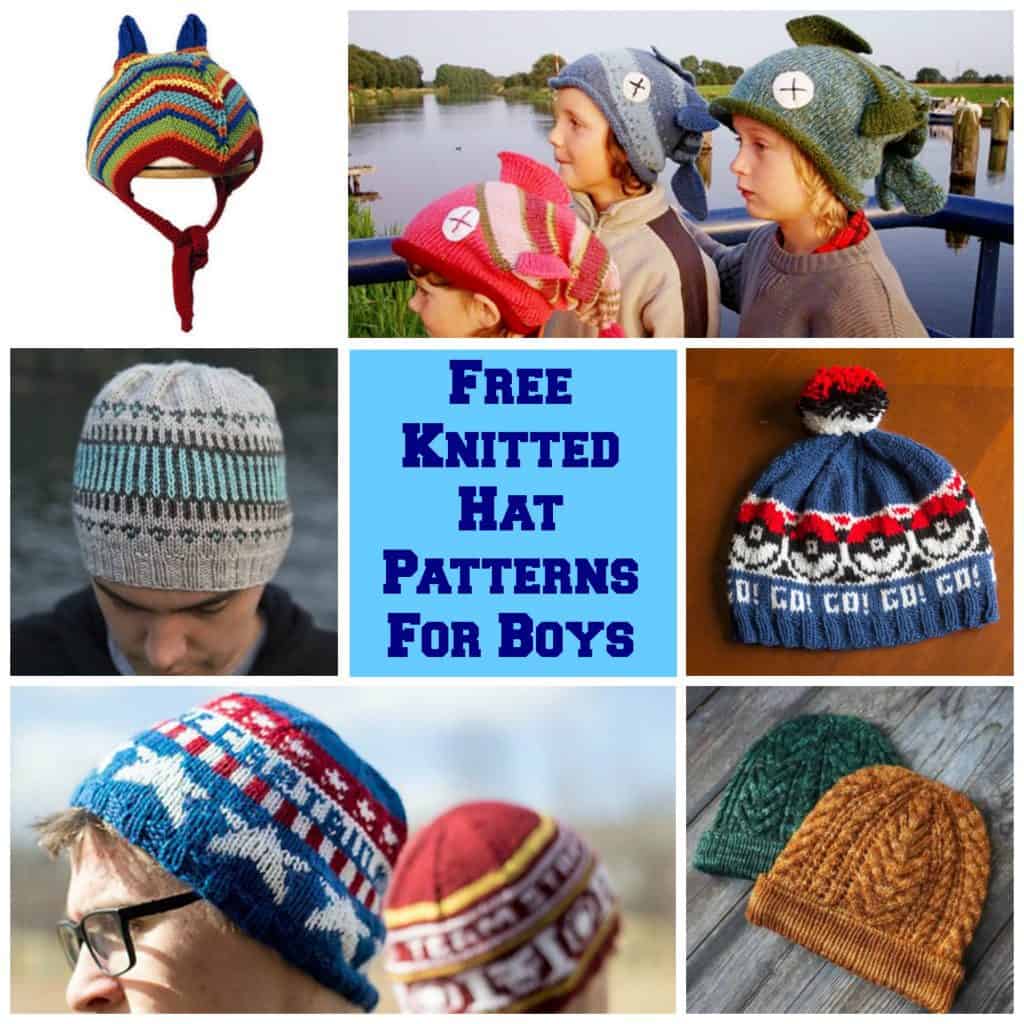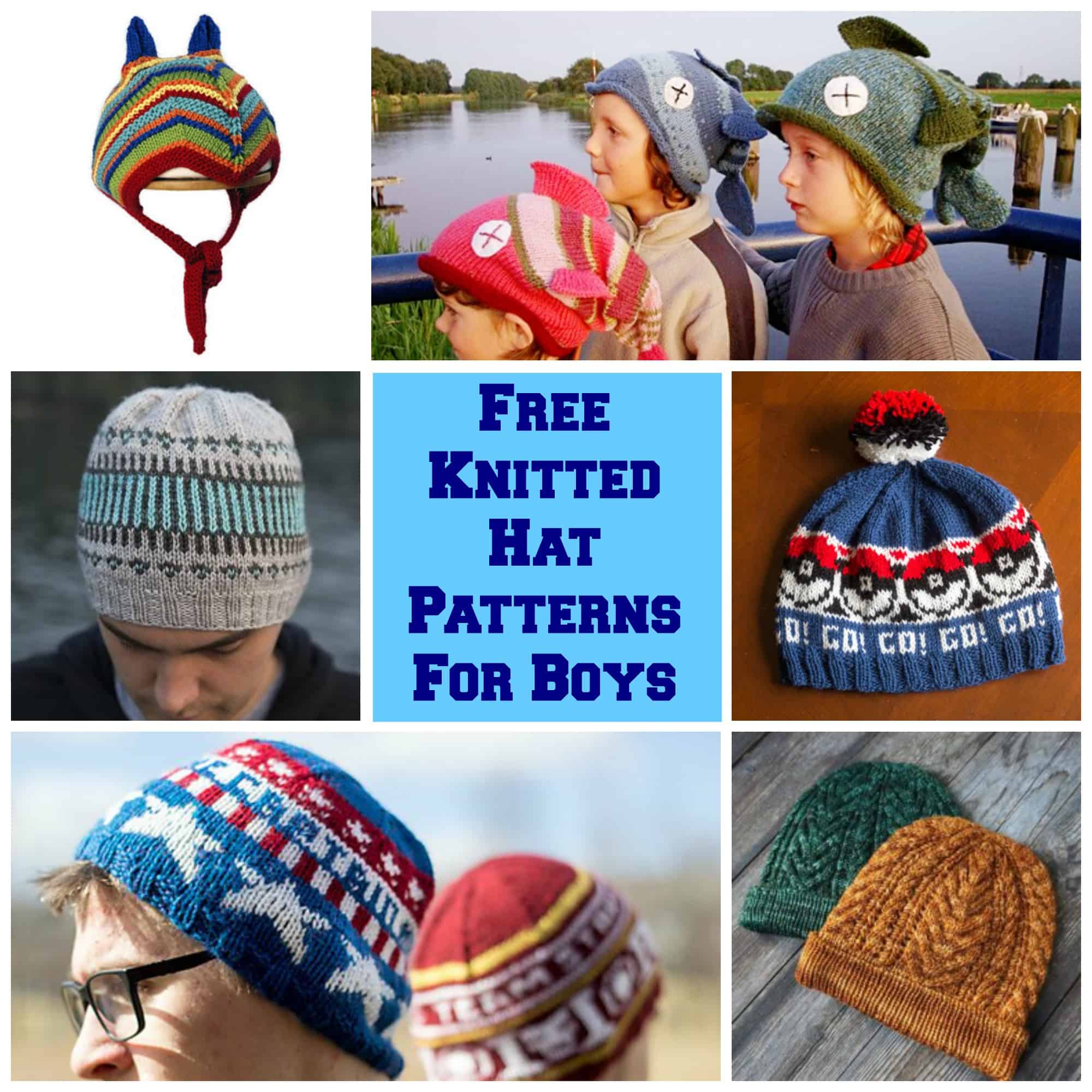 Free Baby Blanket Knitting Patterns
Keep warm on a cold winter day under one of these beautiful blankets, blankets are a great way to test out and expand your knitting skills.
Free Knitting Patterns For Boys – Clothing
There are some amazing knitted clothing patterns here, I want to make some of them in my size they are that awesome!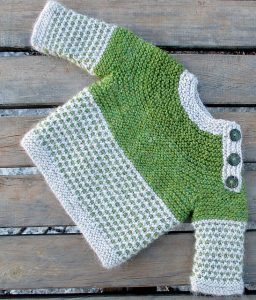 Free Knitting Patterns – Toys
From cuddly animals to play food, we have you covered with free patterns for knitted toys.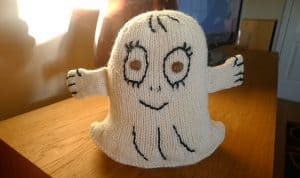 Free Knitting Patterns for Boys – Superhero Knit Patterns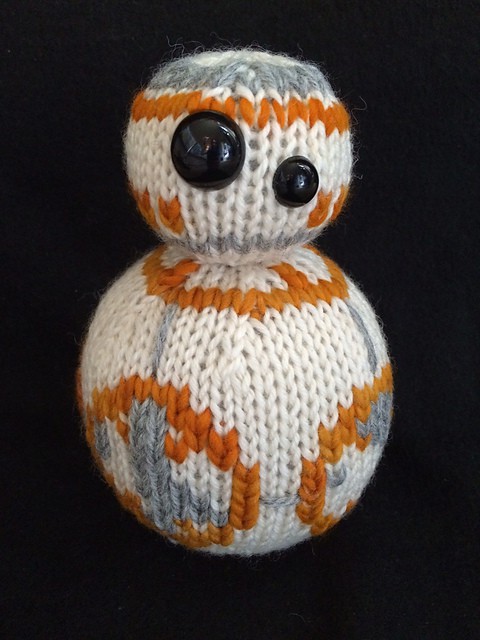 Star Wars BB-8 – My kids have not seen any of the Star Wars Movies, but I hear about the Star Wars characters constantly while they are playing. They have learned all about the characters through a couple of books and friends at school! If you have a little Star Wars fanatic the you need to check out this free pattern from Meagan Wood to make a BB-8.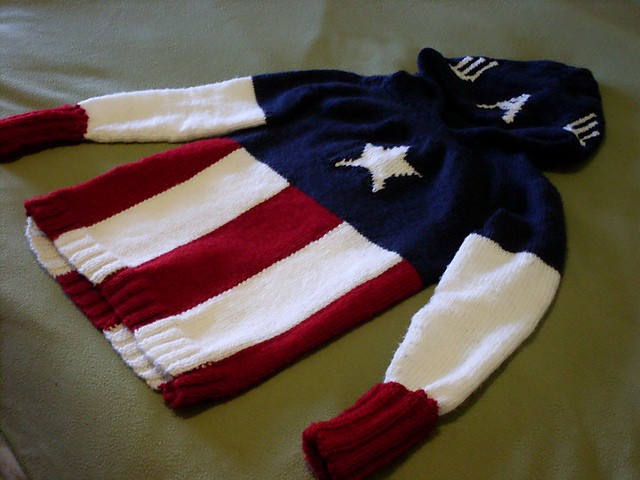 Captain America Knit Hoodie – The knitted sweaters I received as a kid were never as cool as this one! You child will be feeling warm and super in this Captain America Knit Hoodie. This sweater could even double as part of a Halloween costume in the Fall.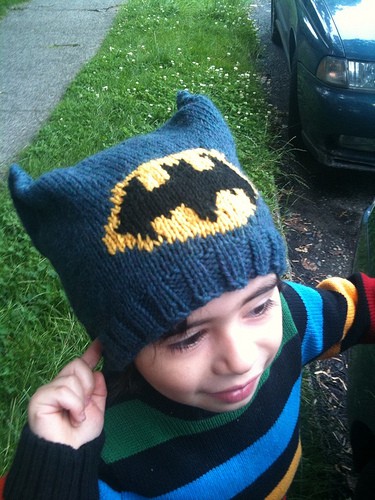 Batman Hat – There will be no fighting over putting hats on come winter time with this awesome knitted Batman hat. A great gift idea too for any super hero loving child, this free pattern can be adjusted for different head sizes.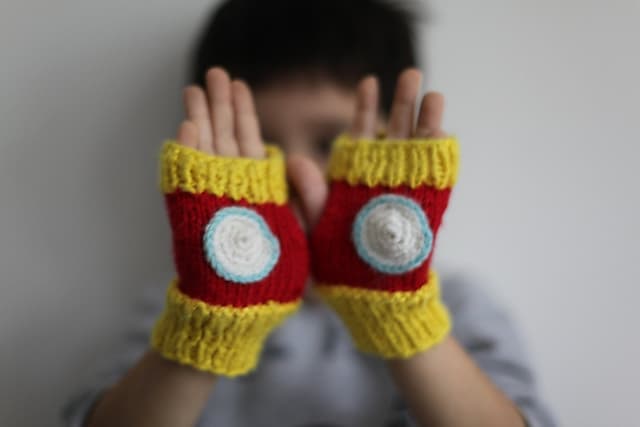 Iron Man Fingerless Mittens – I have a pair of fingerless mitts to wear in the winter to keep my hands warm while on the computer, but I think I want to trade them in for a pair of these Iron Man Fingerless Mittens! These mitts are so awesome I bet there will be no arguments over putting them on as the cooler weather arrives. Make sure you check out Irene's free knitting pattern to make a pair of these mitts yourself.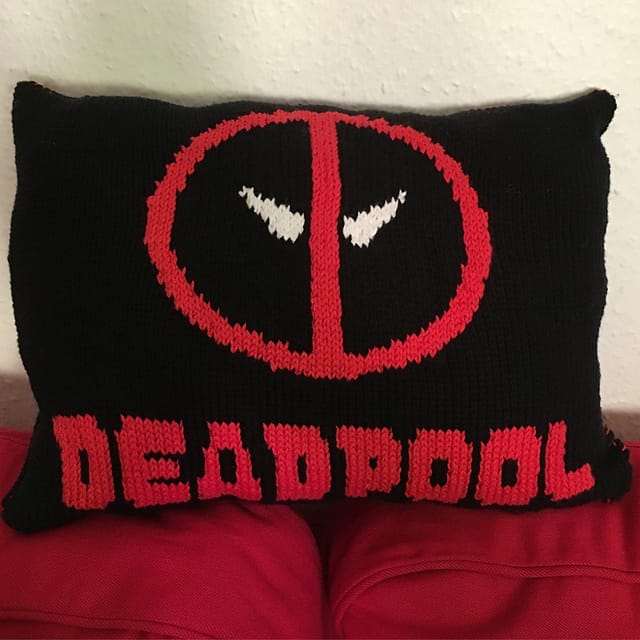 Deadpool Pillow – This one will likely be appreciated more by teens since the Deadpool movie is definitely not for kids. In any case Andrea has created an awesome free knitting pattern for this Deadpool Pillow that not only looks great, but would be fun to cuddle up with while watching the movie!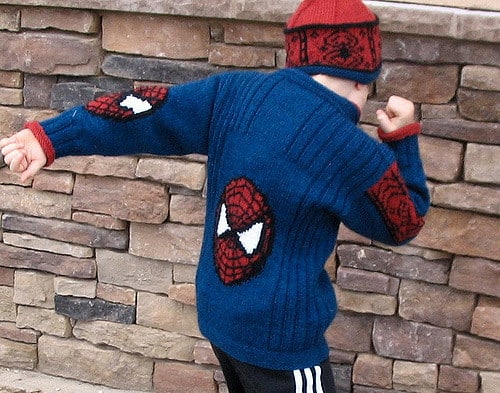 Spiderman "Web Spinner" Jacket – Well, can I just say that Fully Wooly has really knocked this one out of the park! I can think of several little boys who would flip over having a spiderman coat as cool as this one.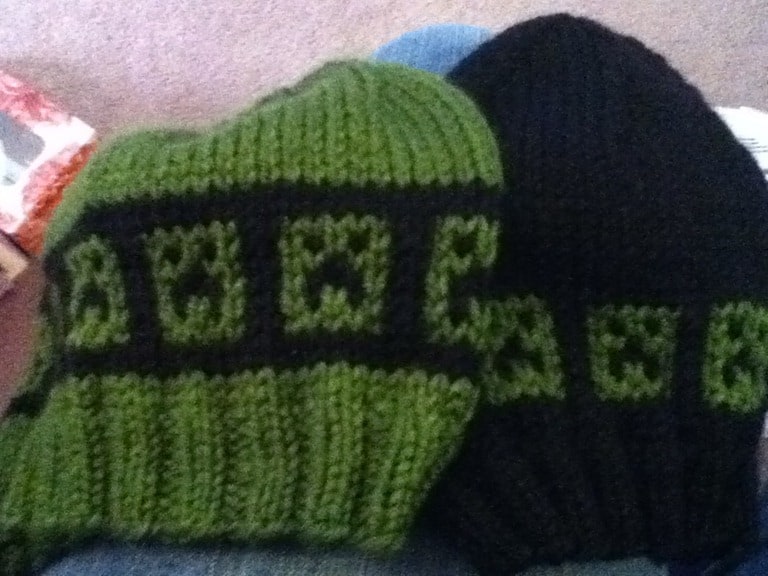 Minecraft Creeper Hats – Does your child love Minecraft as much as mine? Then check out these Minecraft Creeper inspired hats. They can be made in any colour, but of course green and black would be the "traditional" colour choice for these fun hats.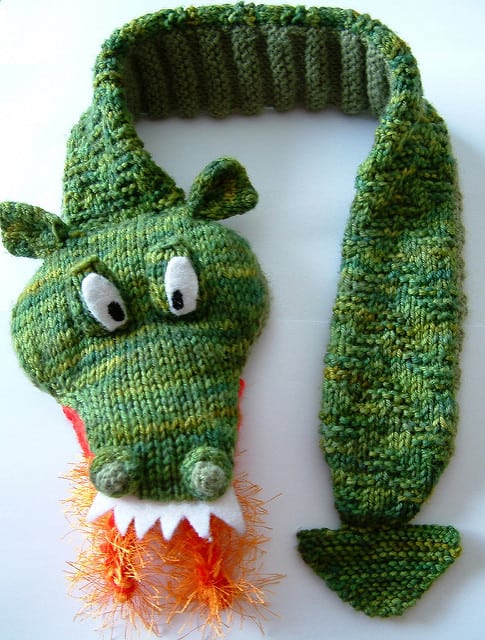 Dragon Scarf – Such a creative scarf which includes the 3-D element of the dragons head.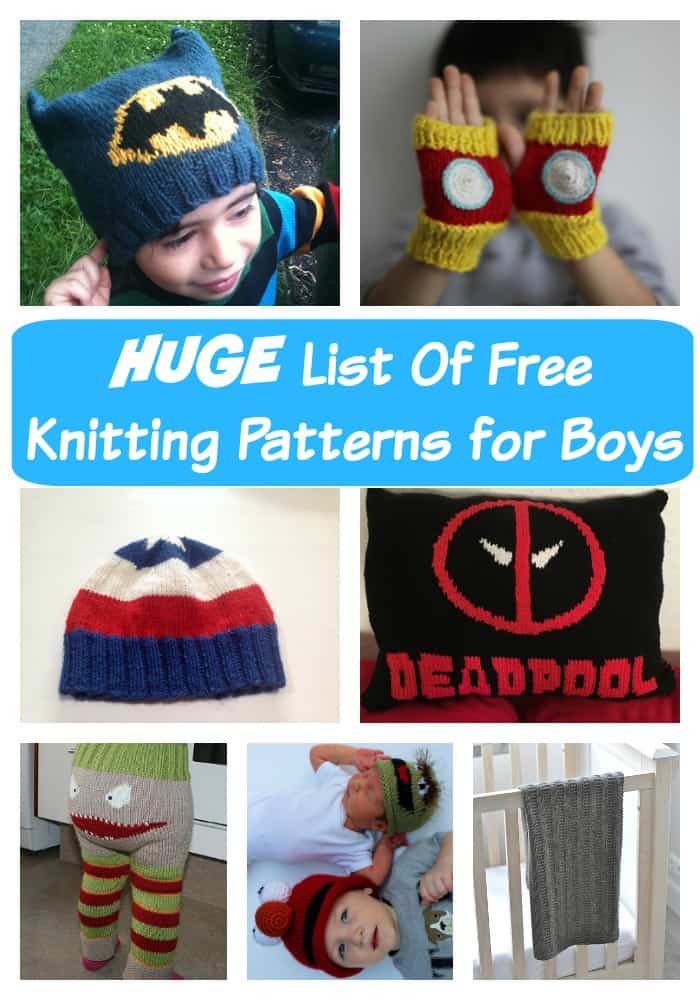 But we are not stopping there! There are so many other awesome free patterns for knitting I will list a bunch more below. Enjoy the free patterns and happy crafting!
Free Knitting Patterns for Boys
Well these didn't fit in any of the categories above, but they are too great to pass up. From from holders for electronics to drink cozies there are so many fun patterns out there to make.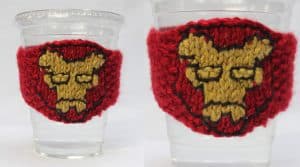 Hope you enjoy crafting and creating many of these projects, I bet your knitting needles will be busy. And I am sorry about all the yarn you will be buying 🙂 For easy pinning, you can find all of the patterns above on this Pinterest Board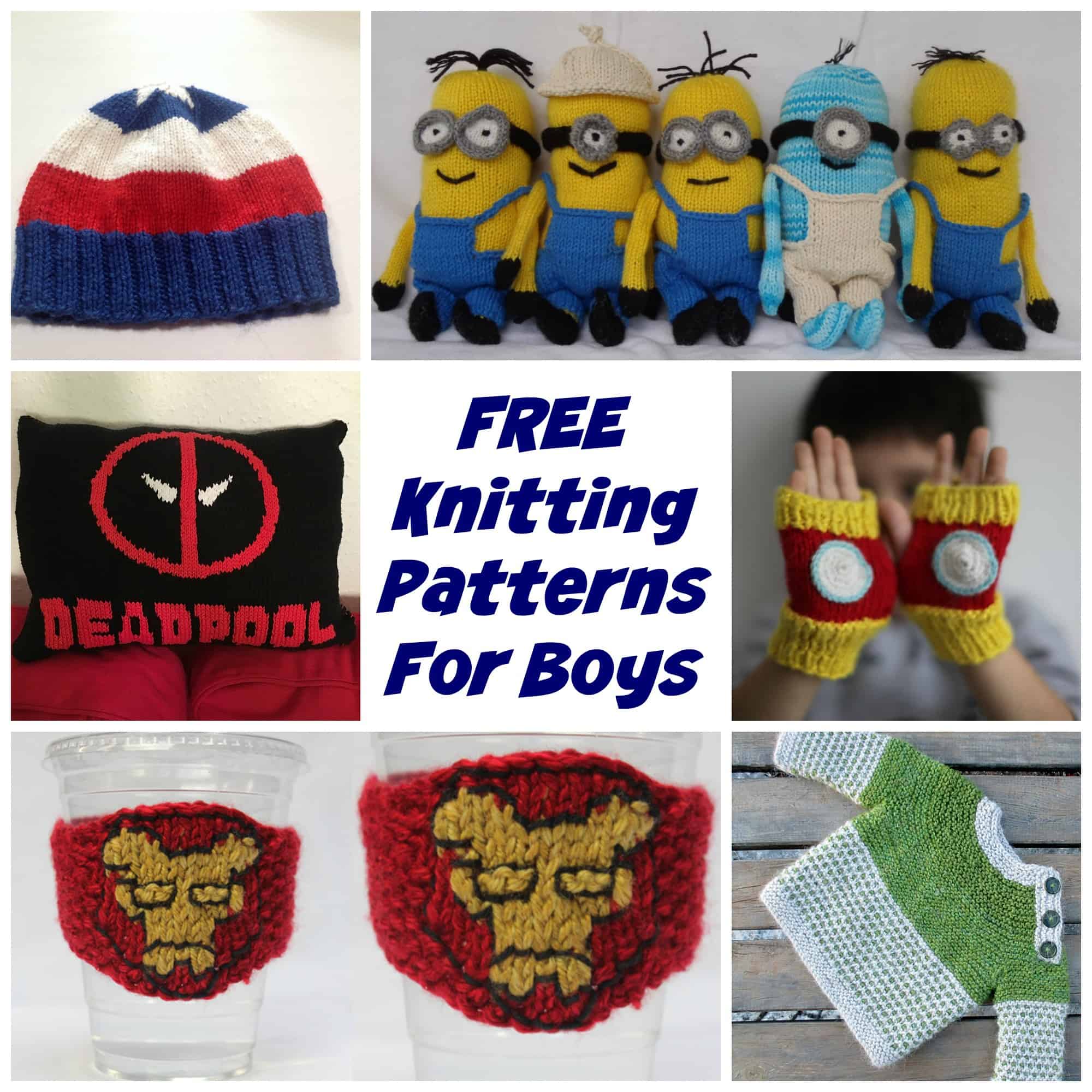 Did you enjoy these Free Knitting Patterns for Boys? If you have a link to an awesome free knitting pattern leave it in the comments below so we can all check it out.
Prefer Crocheting over knitting? Then check out our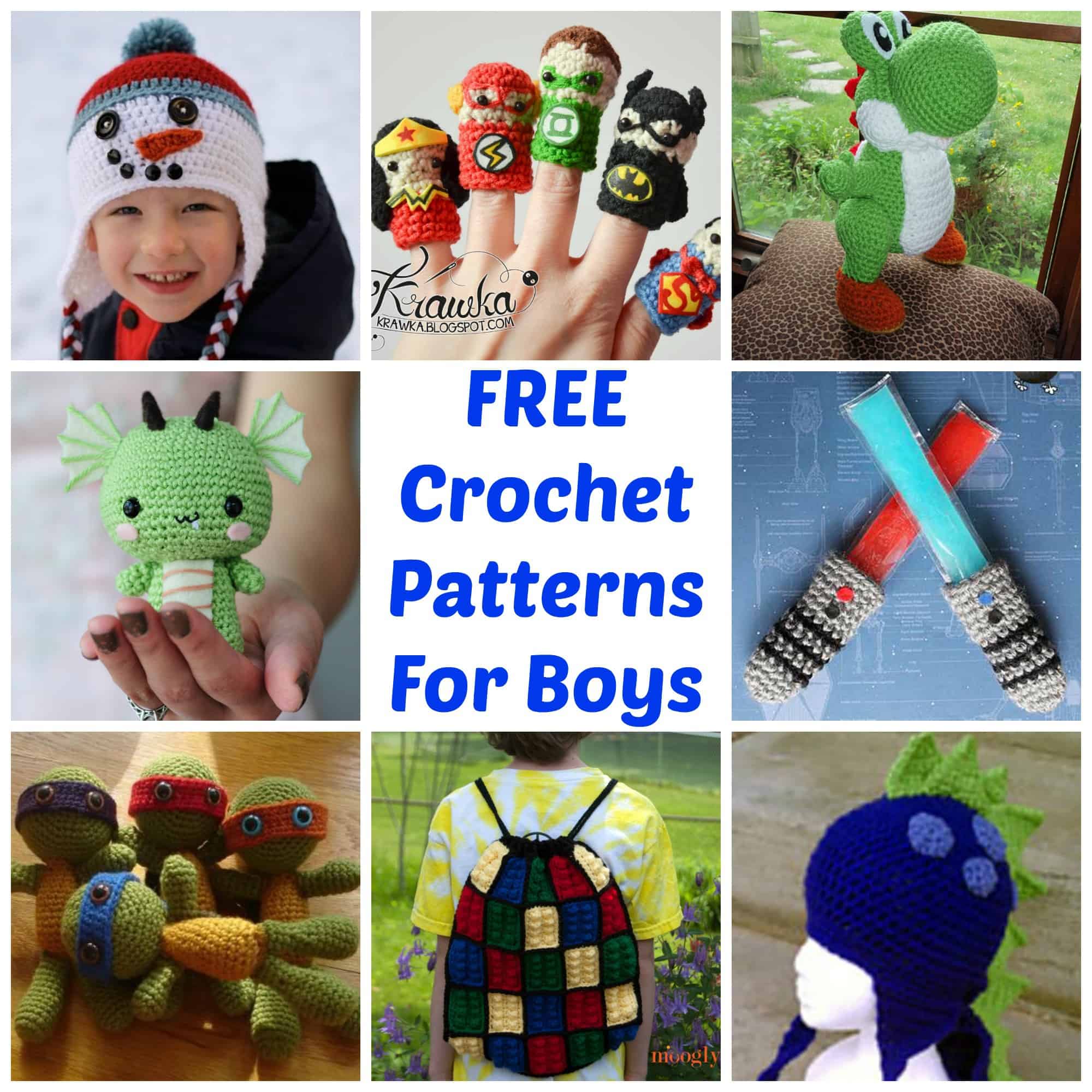 Save
Save
Save
Save
Save
Darn Good Yarn of the Month – 50% off subscription
Clearance Sale – Darn Good Yarn – Grab a bargain at our online store here!