If you love to knit and are looking for a great variety of FREE Knitted Hat Patterns For Boys then look no further.  Sometimes when looking for knitting ideas it seems like so many of them are focused on girls, as a mom of 2 boys I thought I would put together a list of free patterns that they would love.   Boys enjoy getting handmade gifts that you make, or you can even teach them how to create their own project.  Here you will find over 60+ Free knitted hat patterns for boys that would make great gifts or fun summer break projects. If you want to branch out to more knitting then just hats, head on over to the HUGE list of Knitting Patterns for Boys including blankets, toys, clothes and more!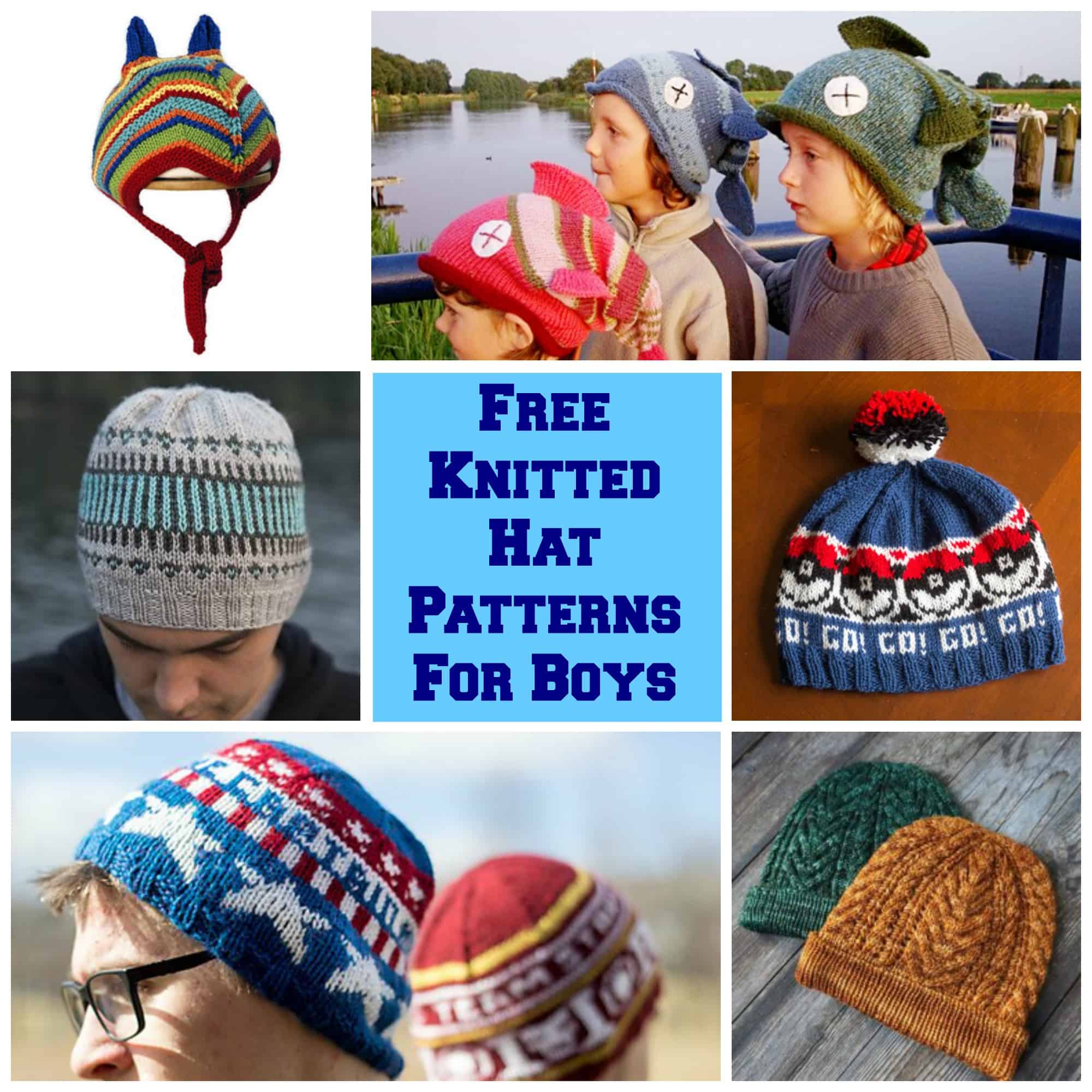 The HUGE List Of Free Knitted Hat Patterns For Boys
Disclosure:  This post may contain affiliate links to Amazon.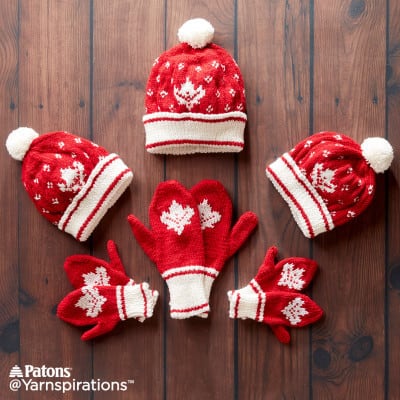 Canada Knit Toque with matching Mittens – This hat and mitten site would be perfect for the whole family.  From cheering on Team Canada at the Olympics to having fun tobogganing, this is adorable set is one that everyone will love.  Seriously, who would like to make me a set?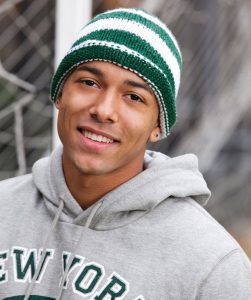 Team Pride Hat – Celebrate you pride in your favourite sports team by making this easy to knit hat in their team colours.  Yarn comes in every colour imaginable, so just match to the team you cheer for and show your team spirit.  This hat would look great in Toronto Blue jays Blue and white!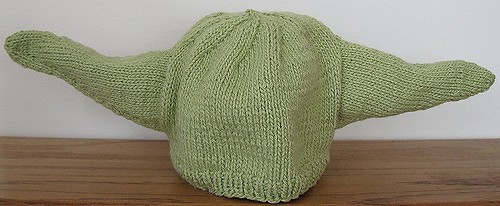 Yoda Hat – Star Wars is popular in my house right now, I feel like there are daily light saber battles. This Yoda hat can be used as part of a costume, or would be a great gift for a Star Wars fan.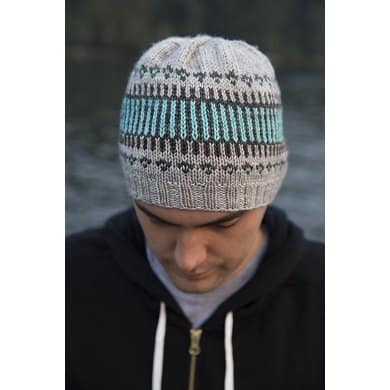 Fair-Isle Hat – a beautiful pattern that is easily adapted for sizes ranging from babies to adults.  A fun project to testout different colour combinations of yarn.
.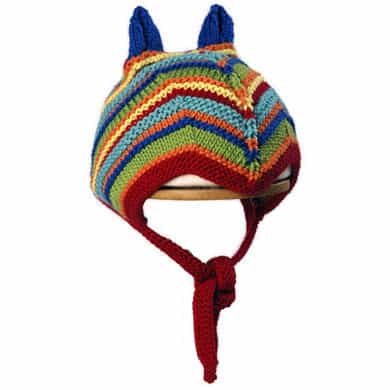 Cisco Hat – I feel like getting your child to wear (and keep on) their hat would be a LOT easier if it was as colourful and cool looking as this one.  The ear flaps will also make sure that small ears stay nice and warm.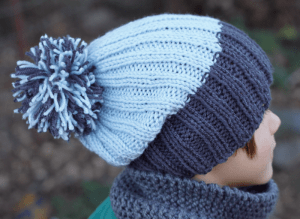 Ribbed Knit Hat – This classic hat can be made in any combination of colours.  The generous stretch allows it to grow with the child over more then one season.  It can be worn with the brim folded or unfolded depending on size and head shape giving it even more flexibility.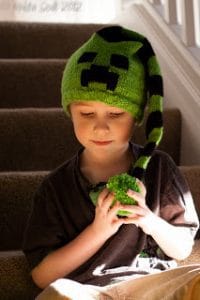 Minecraft Creeper Hat – Talk of MineCraft starts young these days!  The Minecraft game has exploded to be something so much more then game to build your own little world  in.  Your Minecraft fan is sure to love this free knitted hat pattern for a Creeper Hat.
Picked out a project?  Now it is time to go shopping for yarn!
Easy Free Knitted Hat patterns For Boys
Just starting out with knitting?  Then with one of these easy free knitted hat patterns for boys.  Build up your skill set and confidence and then move on to some of the more complicated patterns
Simple Knit Hat with pompom
Free Knitted Hat patterns For Boys – Superheros, Star Wars & More
Have a superhero fan?  Here is an awesome set of free Superhero Knitted Hat patterns including Avengers, Star Wars, Transformers, Pokemon and Justice League.
Captain America Hat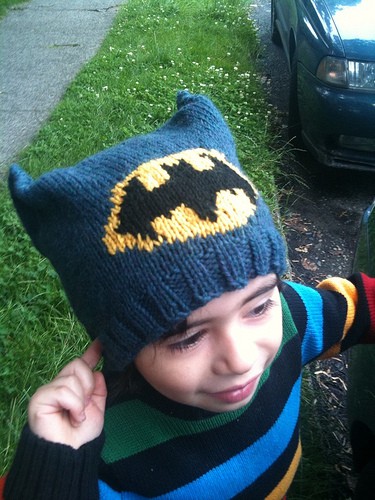 More Free Knitted Hat Patterns For Boys
Pixie Hat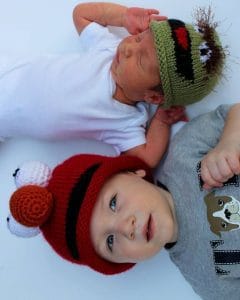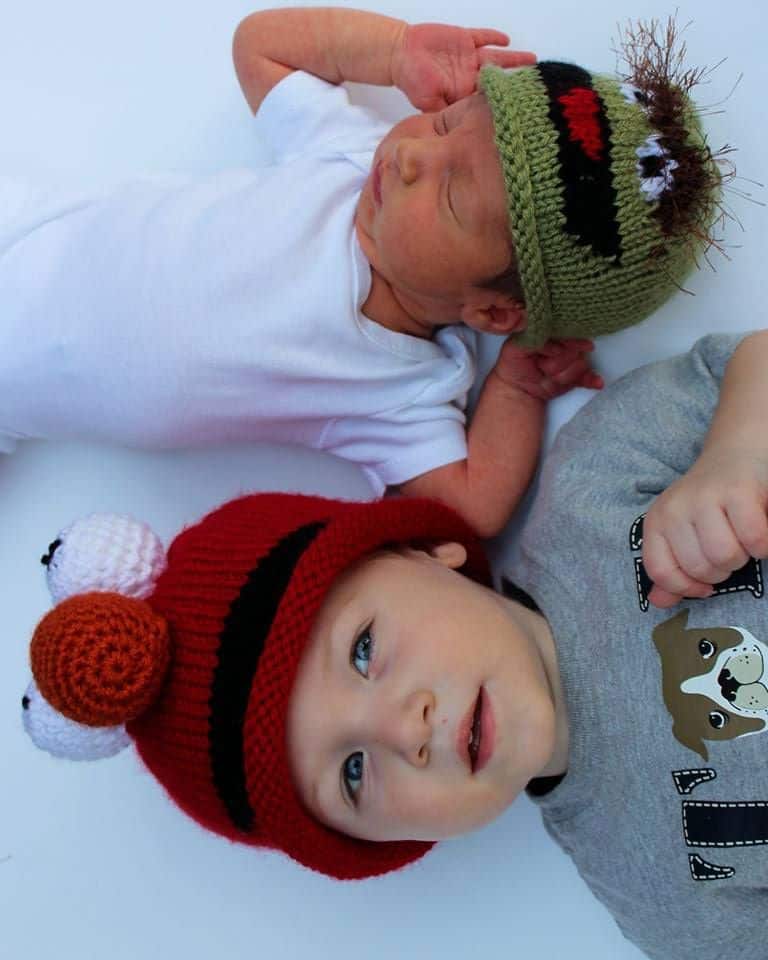 Cat in the Hat from Dr. Suess Hat
Acorn Hat for Toddlers
Tasmanian Devil Hat From Looney Tunes
Free Knitted Animal Hat Patterns For Boys
Looking for animal themed knitted hat ideas?  Check out these adorable ideas.
Fishy Hat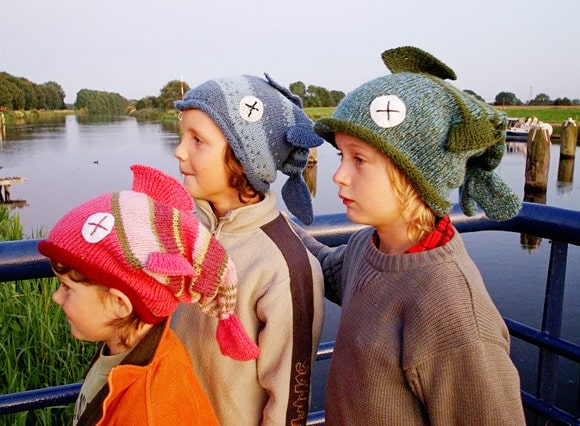 Free Knitted Hat Patterns with Earflaps
Want to make sure that ears stay nice and toasty, but still look fashionable, then check these free knitting patterns out.
Pumpkin Hat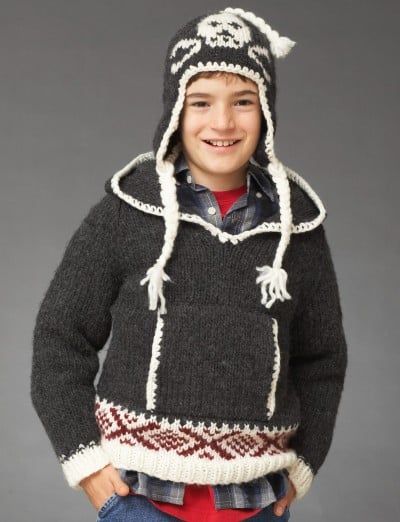 Cable Patten Hat with Pompom
Free Knitted Hat Patterns with Matching Mittens
All of these hat and mitten sets would make great gift ideas for Christmas time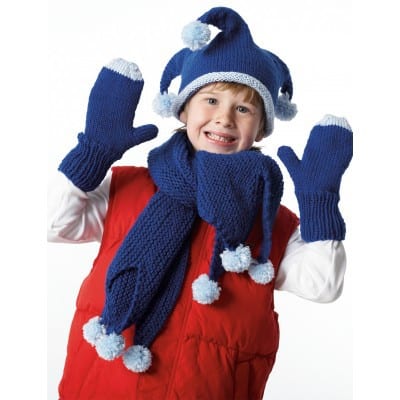 Jester Hat with scarf and mittens
Snowflake Hat with mitten pattern that can be customized to finger-less mittens
Stripped Hat and Fingerless Mitts
Seed Stitch Hat and Mitten Set
Do you have a free knitting pattern that you love?  Make sure you share it in the comments below so everyone can check it out.  And if you are looking to branch out from hats, then head on over to our huge list of free knitting patterns for boys to check out the awesome ideas for blankets, clothes, toys and more.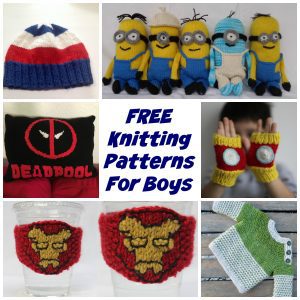 Prefer Crocheting over knitting? Then check out the HUGE list of FREE Crochet Patterns For Boys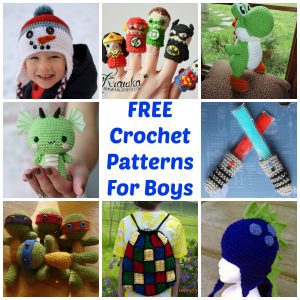 Darn Good Yarn of the Month – 50% off subscription
Clearance Sale – Darn Good Yarn – Grab a bargain at our online store here!