Halloween is such a fun holiday – decorating the house, getting dressed up, fun Halloween Treats… what is there not to love? In our house Halloween is an "all-in" holiday where we decorate inside and out. Everyone has a costume, and while it is easy to find Halloween costumes for kids and adults, it can be a little trickier for Moms-to-be to find something to wear for Halloween. Here is a list of maternity Halloween shirts that will have moms-to-be feeling festive for Halloween.
Halloween pregnancy shirts
2022: Updated to 19 shirts as a few were now unavailable
These Halloween Pregnancy Shirts are the perfect way to keep Halloween simple yet fun and take the stress out of costume shopping for pregnant mamas. Don't wait until the last minute to order when you will be racing against shipping times. You already have enough to think about with a baby on the way so just have fun this Halloween with one of these perfect shirts for moms-to-be.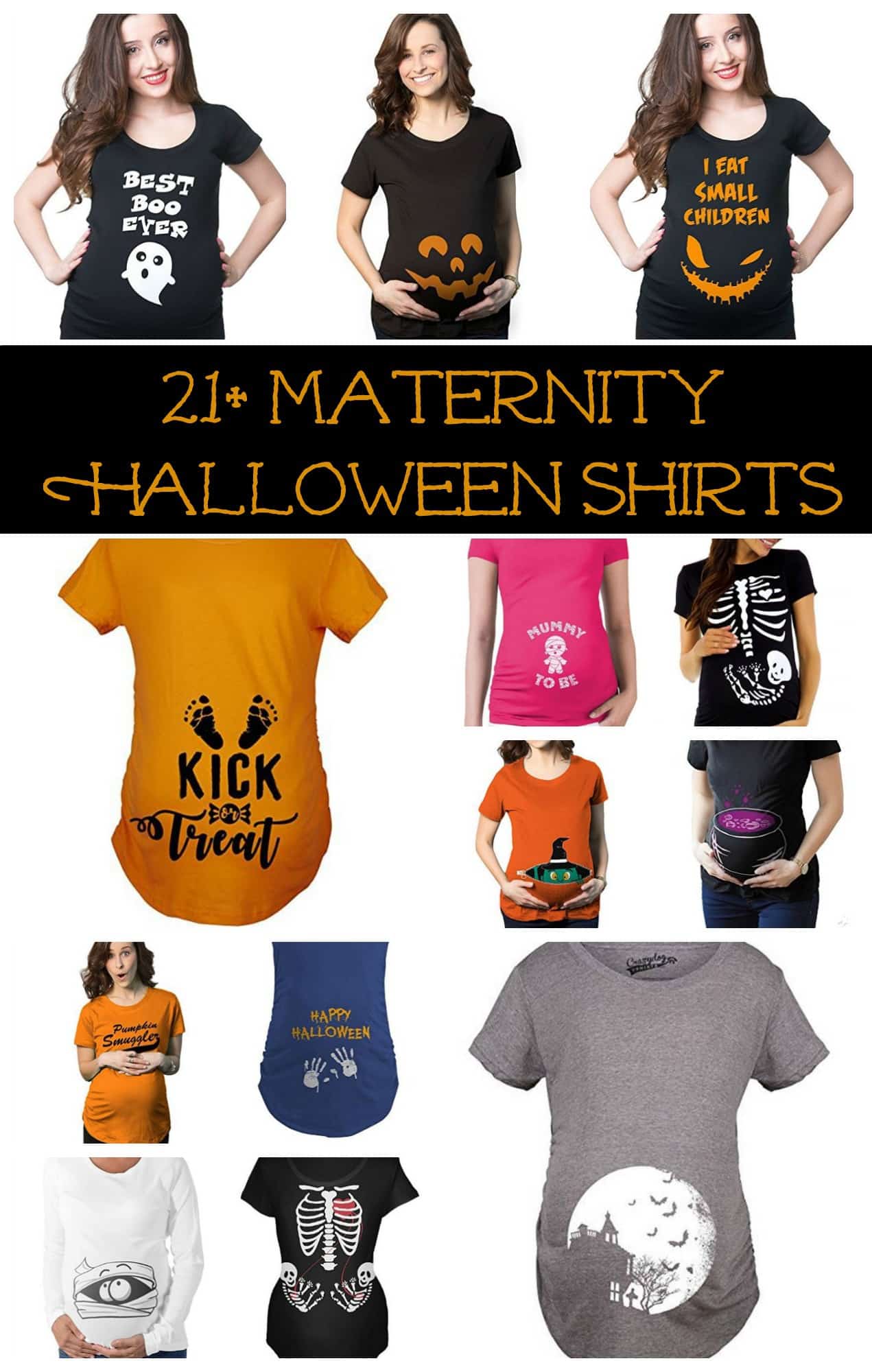 Maternity Halloween Shirts for Pregnant Moms-to-Be
1 – Baby Skeleton Halloween Pregnancy Shirts
Pregnant Skeleton Graphic Tee Shirt
2 – Kick or Treat – Adorable twist on "Trick Or Treat" this t-shirt is made in the USA.
Maternity Kick Or Treat Tshirt
3 – Pumpkin Face – Turn your bump into a Jack-O-lantern with this Halloween maternity shirt
Pumpkin Maternity Funny T Shirt
4 – Glowing Skeleton – Light up the room with this glow-in-the-dark baby skeleton shirt

Maternity Skeleton Baby T Shirt
5 – Pirate Skeleton – Halloween baby pirate and mummy skeleton print

Pirate Baby Maternity Costume T-Shirt
6 – Witch or Wizard Brewing – Love this for a mama who doesn't know the sex of her baby on the way


Maternity Witch Or Wizard Brewing Tshirt
7 – Witch Cauldron – Feeling like brewing up a little something?

Maternity Something Wicked Cute This Way Comes Tshirt
8 – Classic Jack-O-Lantern – A classic Halloween jack-o-lantern shirt for a mom-to-be
9 – Bumps First Halloween – A cute pregnancy Halloween shirt to highlight your bump

Maternity Bumps First Halloween Tshirt
10 – Skeleton Mummy To Be – no one is judging what you eat when you are pregnant

Halloween Pregnancy T-Shirt Skeleton
11 – Kick or Treat
13 – Rockstar Skeleton- Rock on with this Halloween maternity shirt
14 – Twin Baby Pumpkins – Expecting twins? Then this Halloween shirt is for you!
16 – Halloween Ouija Board– If your are feeling spiritual this Ouija board shirt might just be for you

17 – Long Sleeved Mummy Shirt – Creepy or cute little mummy???

Halloween Pregnancy Long Sleeve
18 – Peek a Boo Mummy – a mummy for the mommy-to-be
19 – Pumpkin Smuggler – gasp, is that a pumpkin smuggler over there?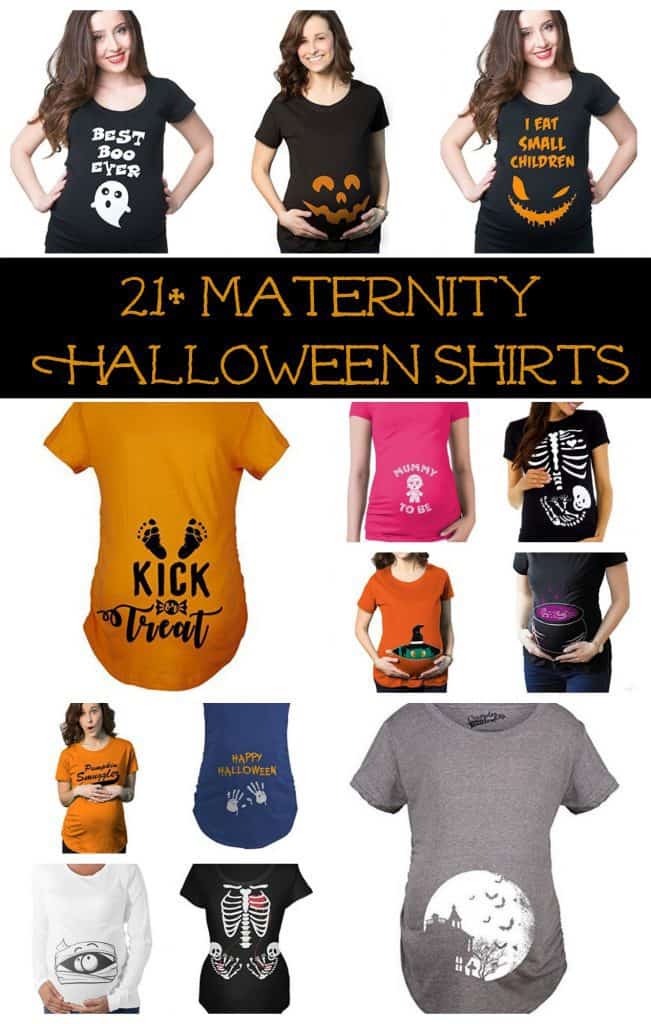 Now the hardest part is going to be picking what shirt you are going to wear for Halloween! With so many spooktacular options there is a shirt for every mom-to-be. Order early for best selection, as shirts will be in demand come Halloween time. And don't feel bad not going all out for a costume, these shirts along with your bump will be plenty festive for celebrating Halloween. Added bonus is that you will be nice and comfortable in a t-shirt while still looking the part. So tell me which maternity Halloween shirt is your favourite?
Disclosure: This post contains affiliate links. All opinions are strictly own own.