Congratulations! Your due date is approaching and friends and family are beginning to ask what you would like for your new bundle of joy. This is when it is time to work on your Baby Registry Checklist and make sure you have created an essential baby registry list of items – ensuring you have all the must haves for a newborn.
Creating a baby item checklist doesn't have to be difficult, you may just need a little advice on what you actually need for baby and what would work for baby, unfortunately there is alot of extra gear on the baby marketplace that is not really essential. Every newborn and every mom is different, therefore everyones needs can range on what they feel is important or essential to have for their newborn. This is why I have created a FREE Printable Baby Registry Checklist below that you can print and keep track of what you have already added.
If your like me and this is a second child, then you may not even create a registry as baby showers are only really common for first born children, however this list can act as a guide to make sure you still own everything you need or act as a shopping list of baby items checklist that you may need to rebuy. Now I am not having a baby shower this time but I do hope to host a Meet the Baby BBQ in the summer for family and friends to meet the little guy at a safe distance (thanks Covid).
If your interested in any Baby Shower Ideas, then checkout our Baby Shower Ideas Section! Here are some highlights of what you will find there: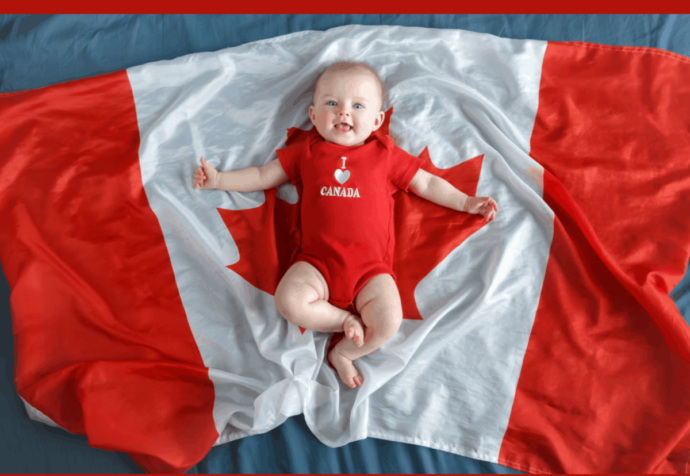 Why create a Canada Baby Registry?
Creating a Baby Registry in Canada is a Must Do Activity for new moms, as it helps guide guests to making useful and helpful purchases for baby showers. Friends and Family Members will appreciate having a list of items to choose from when purchasing a gift for the new baby either at a baby shower or even if meeting baby after they are born.
Tips for Creating a Baby Registry List:
Create a registry with a variety of items at different price ranges (little items and larger items) this way guests have multiple choices depending on their budget or they can purchase as a group for bigger items

Create a large registry so there are lots of options for friends and family to choose from

Try to find registry options that have low or FREE shipping options so those from out of town can still send a gift if they cant make the shower

Don't feel like you need to include every single item you may need, you can always purchase items as you need them especially if you have limited storage (ex. you wont use a high chair for 6 months so only include if you have room to store it)

Confirm the refund policy just incase you get duplicates of items – sometimes people forget to let the registry know that they have purchased maybe from another store

Don't be uninformed and just register for everything… do some research on products before choosing what you put on your list (ex. play pens – what features do you want? which can you live without). I'll link some of our product reviews below to help you make decisions.
Your options for creating a baby registry list in Toronto and in Canada:
Baby registry at Amazon:
Create your Baby Registry List with Amazon.ca?
-> Amazon carries a variety of baby items and has quick and easy delivery
-> Prime members can select a free gift once $25+ is purchased from their registry
-> Add any item from any site to your Amazon Registry using Universal Registry on Amazon Assistant
-> Prime members save 15% on eligible baby items items when you complete your registry. Non-prime members save 10%.
-> You have a full 365 days to return most gifts purchased from your registry
Universal Canadian Baby Registry
Create your registry with the Best Canadain Baby Registry
-> Get exactly what you need for your baby! Add gifts from any site or store that ships to Canada
->
Must Have Items for your Baby Registry List:
When creating a Baby Registry list for first time moms you want to ensure you hit every category of item and cover all of the items you will use for your baby. I have included all of the items I used with my daughter in the first year by category and have included the word (optional) besides anything I didnt have but may be useful. For example, for Squeaker who was just born in March 2021, I found a swing for FREE second hand so I picked it up where as we never used a swing for Thumper. Here are some tips on Building a Budget for Maternity Leave in Canada.
I have also included links to the products I have personally bought and used between both kids, and would highly recommend.
Baby Registry Checklist: Baby's Room Furniture
Baby Crib

Crib Mattress

Basinette

Baby Dresser or Change Table

Pack and Play

Nursing Chair

Book Shelf

Storage Baskets

Sleep Sack

Crib Sheets: In my opinon I would skip a nursery set as children can't use blankets until atleast 2 years old anyways, I would stick with multiple crib sheets

Crip Mesh Bumper (optional)

Waterproof Mattress Pad Cover

Changing Pad

Changing Pad covers

Recieving Blankets

Baby Blankets (not to be used for sleeping)

Laundry Hamper
Products I Bought and Recommend: *As we are currently only online shopping due to the pandemic, I choose to only include Amazon links as they are reliable, quick and easy to return and refund*
Baby Registry Checklist: Bathroom
Baby Bath Tub

Bath Toys – avoid squirters as they get Moldy and its disgusting.

Bath Hooded Towel

Baby Shampoo/Baby Body Wash

Wash Clothes

Bath Mat

Bath Knee Pad (optional)

Bath Tub Thermometre (optional)

Baby Hair brush

Baby Tooth brush

Baby Nail Cutters/ Baby Grooming Kit
Products I Bought and Recommend: *As we are currently only online shopping due to the pandemic, I choose to only include Amazon links as they are reliable, quick and easy to return and refund*
Baby Registry Checklist: Essentials
Newborn diapers

Wipes

Diaper Cream

Baby Lotion

Baby Thermometer

Infant Fever Reducer (Tylenol)

Vitamin D – Required for all breastfed babies in Canada

Pacifiers

Baby Laundry Detergent

Bibs

Burb Clothes

Teething Toys or Teething Bibs

Diaper Genie

You May be interested in our Diaper Savings Guide!
Products I Bought and Recommend: *As we are currently only online shopping due to the pandemic, I choose to only include Amazon links as they are reliable, quick and easy to return and refund*
Baby Registry: Travelling
Stroller

Baby Car Seat

Diaper Bag

Baby Carrier

Umbrella Stroller

Microwave Sterilizer Bags

Thermos for hot water – For formula users this is super handy and what I used

Formula Dispenser

Bottle Warmer (optional)

Cooler Bag

Baby Hiking Back pack (optional)
Products I Bought and Recommend: *As we are currently only online shopping due to the pandemic, I choose to only include Amazon links as they are reliable, quick and easy to return and refund*
Baby Registry Checklist: Breastfeeding and Feeding
Breast Pump

Nursing Bra

Nursing Pads

Nipple Cream or Nipple Balm

Milk Storage Bags

Breastfeeding Pillow

Baby Formula

Baby Bottles

Bottle Sterilizer

Bottle Drying Rack: I highly recommend the Boon Brand

Bottle Brush

High Chair

Baby Feeding Bowls and Spoons: Munckin won our hearts for sippy cups, and feeding gear as they are colourful, and durable – going 3 years strong 🙂

Baby Plates

Trainer Cups

Silcone Bibs

Baby Food Maker (optional) I love the Baby Brezza Food Maker as it pureed and steamed all in one go. I preferred to make my own baby food as it was cheaper and I knew exactly what was in it, again personal preference.

Baby Food Storage
Baby Registry Checklist: Playtime:
Activity Gym

Baby Seat

Swing (optional)

Baby Toys

Jumper (optional)

Baby Bouncer (optional)
Baby Registry Checklist: Clothing
Body suits

Pants

Sweaters

Footed Pyjamas – preferably with zippers as buttons are annoying at 2am

Baby Cotton Hat

Baby Mittens (optional)

Baby Swim Suit

Baby Swim Diapers

Baby Socks

Baby shoes (optional)

Baby Rompers for summer: Instead of doing 2 piece sets, my daughter lived in rompers and it was so much easier 🙂
Baby Registry Checklist: Items for Winter
Car seat Cover

Car seat jacket – you want a thing jacket as it is safer, the first year we bought from Joe Fresh, this winter we bought from Walmart, the material is waterproof but barely thicker than a sweater (this is for car seat safety)

Baby snowsuit

Stroller Cover
Baby Registry Printable Checklist: COMING SOON
If you would like a printed copy of the Baby Registry List, simply click the link below and a Printable PDF will open.
Tips to Save on your Baby Registry list:
Don't register for a Breast Pump until you know you will need one, they are also availeble to rent if needed.

Before buying new check out Pay it forward Moms Groups or Buy and Sell Groups Online – many baby products are used for so little time that you can get brand new items at a fraction of the cost (ex. I got a brand new never used Bottle steamer for $10 from a Buy and Sell, it retailed for $40).

Avoid stocking up on Diapers as I find each baby is different so you may stockpile one kind and it doesn't work out for baby, or they grow through sizes way too fast. Learn more by reading our Diaper Savings Guide.

People love to buy off registry when it comes to clothes so I would suggest to avoid putting clothing as everyone likes to pick their own styles when it comes to what baby clothes they find cute. Second hand clothes are also very cheap and easy to find online or at stores like Once Upon a Child.

Make sure every item on your registry can be exchanged or refunded for cash or store credit.
Where should I register: Baby Registry in Canada
There are a few websites and retail stores in the Greater Toronto Area that will help you create your Baby Registry List to share with your guests, however this list is long so I have created a seperate post: How to Create a Baby Registry List – This list includes all of the different places you can create a Canada Baby registry list.
Baby Registry Items: Product Reviews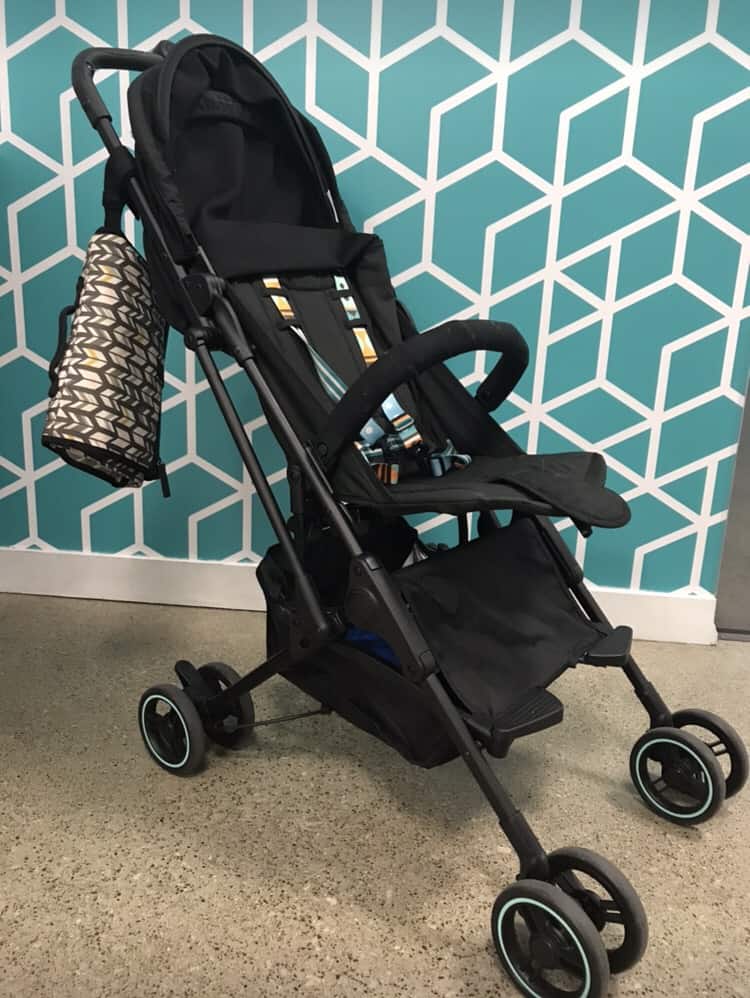 I added links to the items I use with my baby and recommend it. The links are also affiliated- it means that I will get a small % of some of the purchases.