I have some big plans for this summer.  It is Canada's 150th birthday, and our National Parks are offering free admission for all of 2017!  I haven't done much camping in the last 10 years, but would like to get back into it.  Now I am not ready to dive into outback camping with the kids yet, but would love to do some day trips to the Ontario Parks to explore and introduce them to all the fun Canada has to offer.  That means we will be having lots of picnic adventures this year.  I already mentioned that picnics are fun anytime of year in my 10 Family Traditions You Can Start Anytime post.  So while we are planning our outdoor adventures we will also be planning our menu to go along with them.  Working full-time and having 3 kids (and a husband and a blog) does not leave me with a lot of extra time on my hands, so when deciding on picnic meals I am looking for easy ideas that the whole family will enjoy.  And Yes if I can grab it at the store and go, that is even better.  So check out my favourite easy store-bought 5 minute picnic meal ideas, and let me know your favourites in the comments below.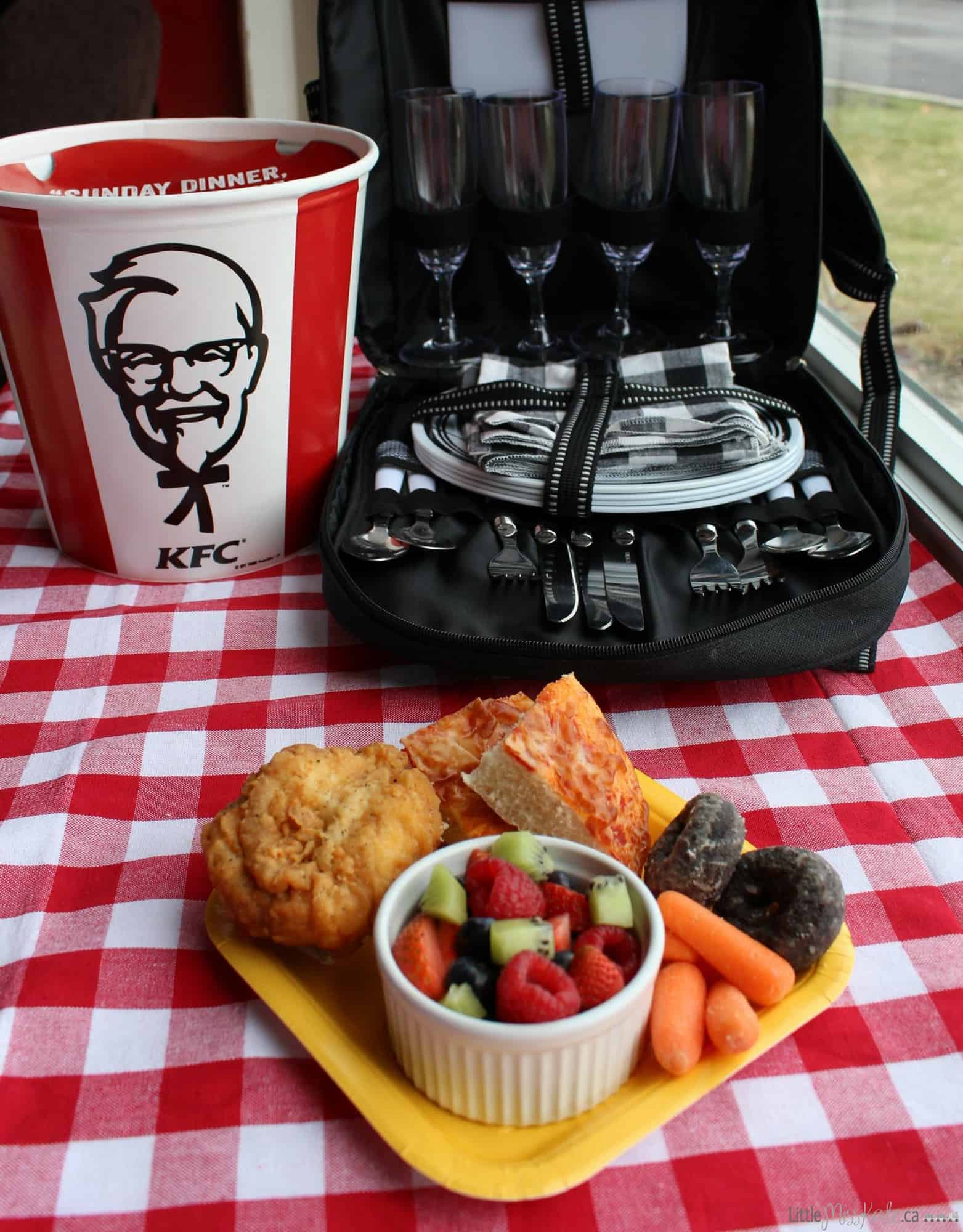 Easy Store-bought 5 Minute Picnic Meal Ideas
Fruits
Strawberries

Blueberries

Raspberries

Apples

Tangerines

Fruit Salad

Grapes
Vegetables
Carrots

Bell Peppers

Celery

Cucumbers

Grape Tomatoes
Main Dishes
KFC Chicken

Salsa & Chips

Hummus & Bread/Crackers

Cheese & Crackers
Sides
Macaroni Salad

Potato Salad

Colslaw

Pizza Buns

Muffins
Sweet Treats
Yogurt

Cookies

Mini donuts
So many delicious combinations that you can enjoy while out on a picnic.  The KFC chicken tastes just as good cold as it does hot.  Since everyone in my family loves KFC it is the perfect choice for a main dish for our picnic as even my husband approves.  And for me, I know that I am serving Canadian farm-raised chicken, the same chicken I could buy at the grocery store to make homemade fried chicken (ha, as if I have the time!).  Instead I make a run to KFC to pick up high quality chicken that will provide some protein as we are out being active.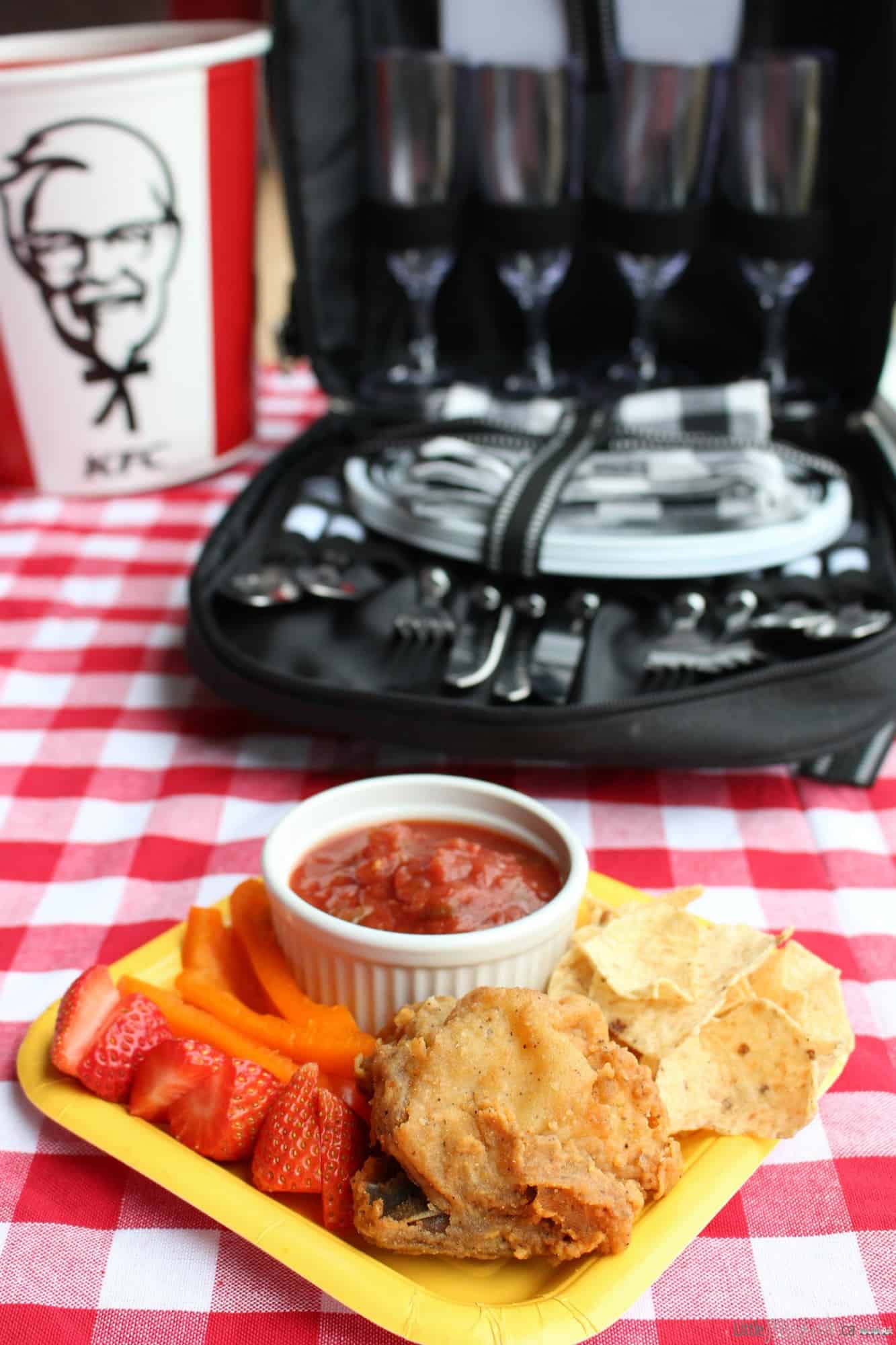 This year we are going to be getting active, exploring our local area, and having some delicious picnics along the way.  So share down below, what is your favourite picnic food?
Enter to WIN a $100 KFC Gift card 
Giveaway over – thanks for entering
Disclosure:  This post was brought to you by KFC.  All opinions are strictly our own.
Save
Save