I would say that one of the biggest challenges a family faces when you start solids with you little one is where you are going to put them at feeding time.   Highchairs can take up so much space, in a small kitchen there is just no room for a large high chair.  And I think just about every parent out there has stubbed their toe on the leg of a high chair at one point or another, and it hurts!  Way back when Monkey was ready to start solid we started using a space saver high chair and never looked back. Now 3 kids later I wouldn't change a thing, and  wanted to introduce you to the Safety 1st Recline and Grow Booster Seat
. Erin has also used the same seat with both of her kids and would agree that it is the best option for high chairs as it takes no floor space.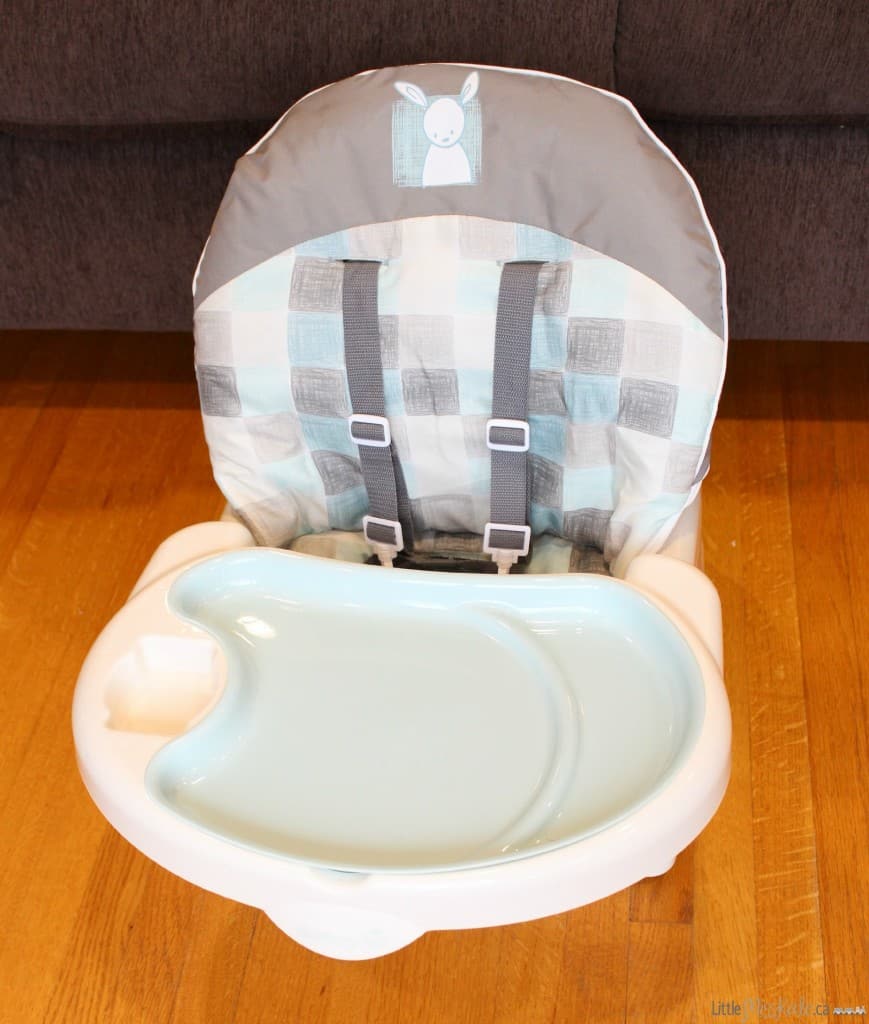 Safety 1st Recline and Grow Booster Seat
One of the best parts of this booster seat is how it grows with your baby.  Don't be fooled by the "booster seat, this seat can be used starting when your child is 3 month old and you just want a secure place to put them down right up until they are 50lbs!   I am a huge fan of products that give me my moneys' worth, and adapt to grow with my child.  There is nothing worse then baby gear that is only good for a few months and then you need to get rid of it (or even worse store it).  The Safety 1st Recline and Grow Booster Seat works as an infant seat and then grows with your child into a booster seat. That means I don't have to worry about what my child will transition to as they grows and I don't have to buy more gear.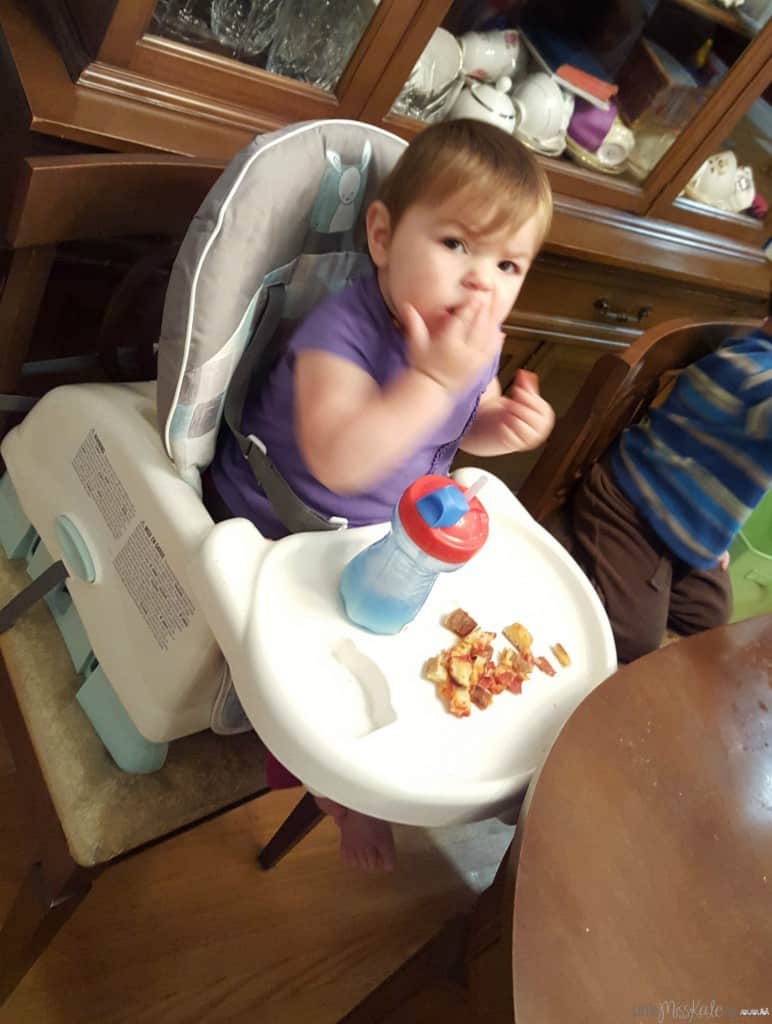 Perhaps one of the best features of this seat is that it takes up less space. I don't have to worry about a bulky highchair taking up space in my kitchen. Space is extremely precious in our home and I'm happy to have a product to help me save space.  Using the 2 straps that are attached to the booster seat you can securely attach it to most chairs.  That way your baby or toddler can be wherever you are sitting, bringing them into family dinners right from the start.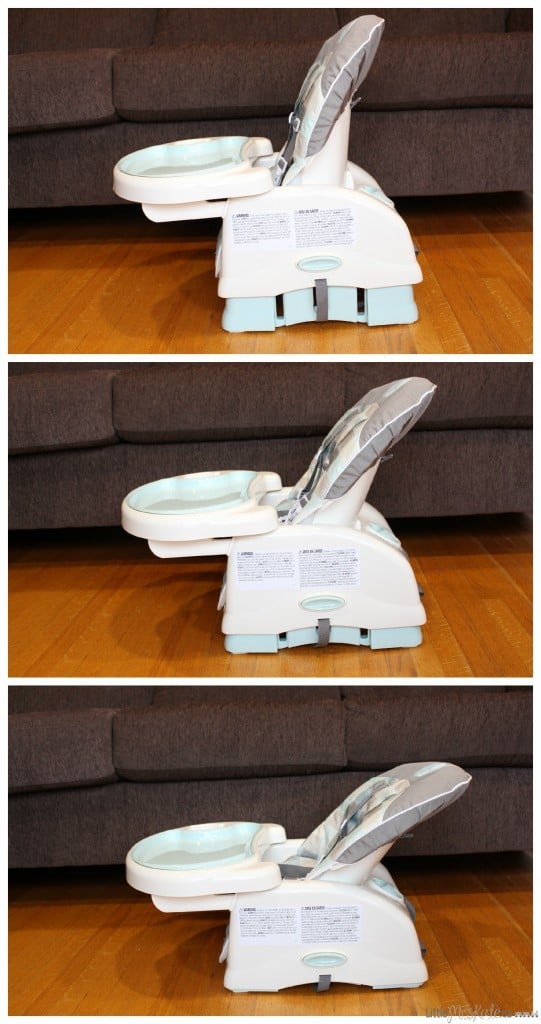 The one hand release of the tray is a life saver with the Safety 1st Recline and Grow Booster Seat.  It's nice to use one hand to take off the tray and throw it in the sink or dishwasher. Alternatively if you little one kept their mess contained you can just pop out the small serving tray and wash it.  Can we say easy to clean?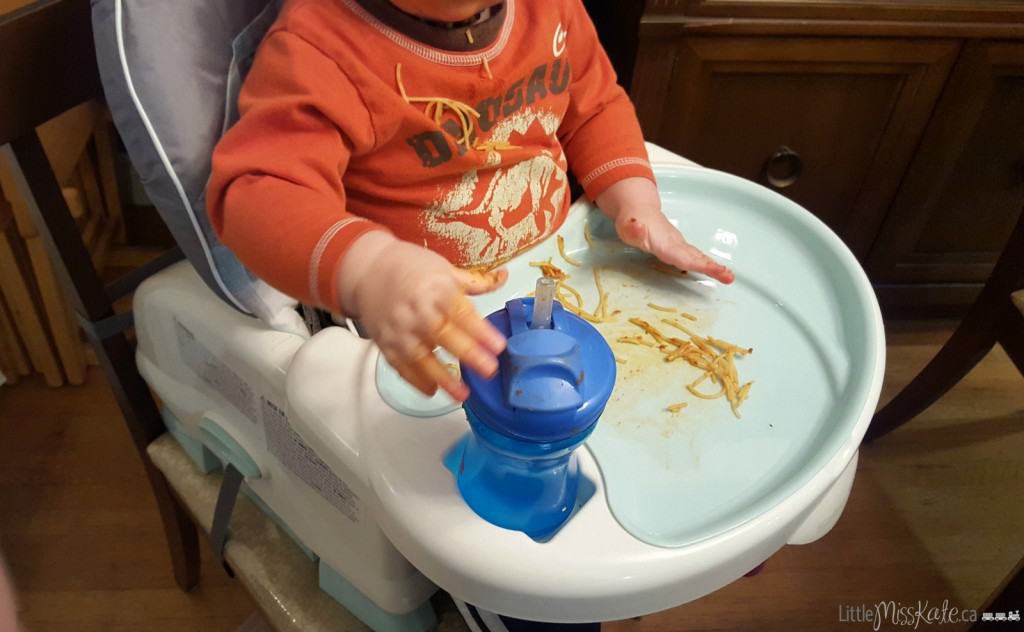 The Safety 1st Recline and Grow Booster Seat is also a very safe option for parents. There is a five point harness that keeps baby strapped in and safe. So if you need to help another child at the dinner table, you're good to go.  As your child grows you can convert the seat to a 3 point harness if desired. There are also 3 high level adjustment so the seat can adapt to your table.

And my absolutely favorite part of the Safety 1st Recline and Grow Booster Seat is that we feel like a family. It gets Baby Roo right up to the table, so we can all eat as a family! Family time is important to us too, so this works well for us!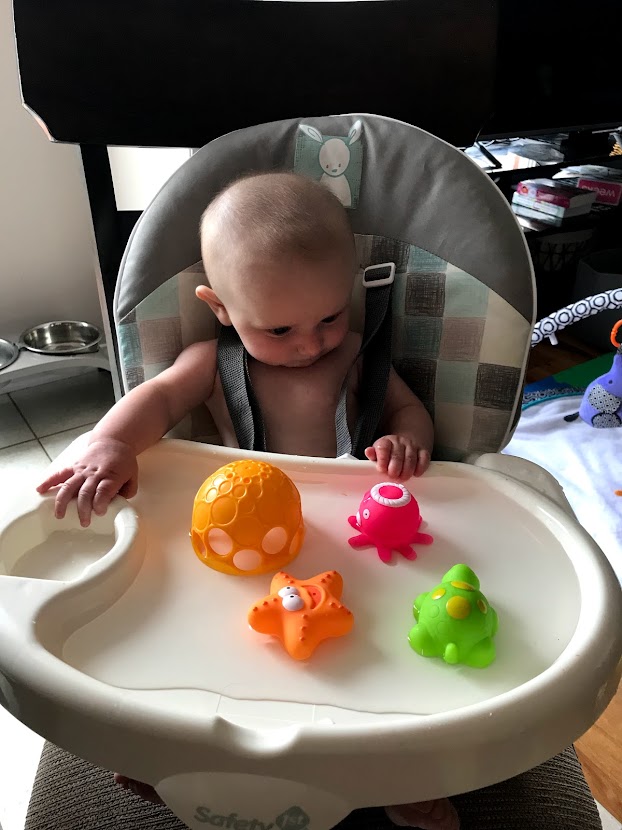 The Safety First Recline Grow and Grow Booster Seat is also an awesome option for sensory play time, making it multi purposeful, Erin used it with Thumper for some water play time.
Discover if the Safety 1st Recline and Grow Booster Seat is the right seat for your family by checking out their website.
Disclosure:  This post was brought to you by Safety 1st.  All opinions are strictly my own.