We find ourselves in unchartered ground as we know have a 3 week March Break due to the Covid-19 and even more challenging is that we are isolated to our homes to avoid potential germs. Whether you are social distancing, isolating or quarintining this is our new current reality in Canada for the next few weeks (#flattenthecurve). I figure why not make the best of the time we have with the kids at home and try out some programs that are offering online options. Having the kids at home for three weeks can be challeging for moms and dads so I have come up with a list of Educational and Fun Ways to Enterain Kids at Home.
It is important to let students have a break, unwind, relax and be a kid however as a teacher I know how easy it is for students learning to slide…. as often at the begining of the school year we see what is called the Summer Slide, and with 3 weeks off from school currently, the same situation could occur. So why not spend some time on these fun and educational activities that engage your child's mind.
Here at Little Miss Kate we are always looking for ways to stay connected to our Community of Peel Region and to provide our audience with as many fun things to do with kids as possible so I have included many local businesses from the Peel Region in my list! #letssupportlocal
*** Many of the Ideas below are programs or activities I have personally used with my toddler daughter or in the classroom as I am a fulltime elementary teacher ***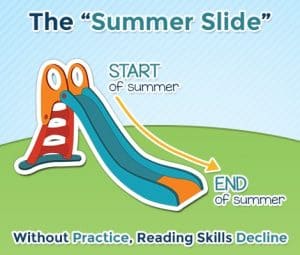 What is the Summer Slide?
The Summer Slide is when students go weeks without praticing skills such as reading, math and overall academics and we see a decline in their ability. I had many students leave for last summer at a much higher academic level then they were assessed at in September. The decline in academic ability can occur when students are not practicing and using these skills. While it is not currently the summer, we want to avoid the academic slide over the next 3 weeks as we are off for March Break and Preventative Measures of Covid-19.
Explore with Online Adventures:
Creative Activities:
Educational Apps and Programs:
Mathematics Websites:
Movement Activities:
Online Reading Programs/ Reading Supports
For the Younger Kids: Toddler and Preschoolers
Printables: