Being pregnant is a super exciting time of life, and many new moms and dads countdown the days until they get to see their little peanuts in the womb on the ultrasound. So we have created a list of all the locations you can go to get a Baby Ultrasound in Brampton. Due to the influx of babies being born during the pandemic, Squeaker (Erin's second child) is one of these babies and she found out quickly last year while she was pregnant that it was hard to get ultrasound appointments as clinics and hospitals are so busy. Use our list as a Guide to Where to get a Baby Ultrasound in Brampton.

Sometimes being pregnant can feel like a foreign concept to new moms – yes they see their growing belly, and have heard the amazing sound of the baby's heart beat and feel all of the wiggling and kicking this little one is doing inside. But it can be hard to believe that there is actually a baby in there, growing more each day.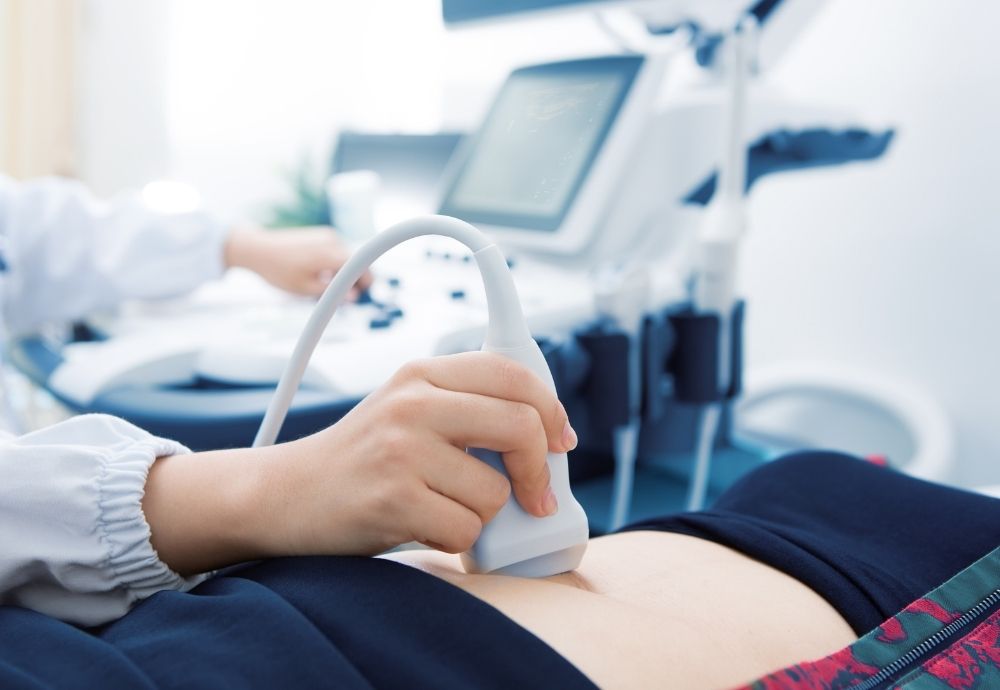 While the 2D ultrasound pictures are standard at all clinics covered by OHIP, Kate found them neat, but they just didn't do the experience justice so in 2012, she opted to try out a 3D in Brampton. It's Important to note that while 3D Ultrasounds are very cool, they are paid for out of pocket but can be a very special gift for new parents and grandparents. Both 2D and 3D Ultrasounds are used to detect baby's gender, check anatomy and development, and overall health.
2D Ultrasounds in Brampton:
Heartlake X-Ray Ultrasound – Valence Medical Imaging: 10425 Kennedy Rd N, Brampton, ON L6Z 0A4 (905) 846-7733
Vodden X-Ray & Ultrasound Clinic – 36 Vodden St E #102, Brampton, ON L6V 4H4 (905) 455-5455
Queen West X-Ray & Ultrasound – 400 Queen St W, Brampton, ON L6X 1B3 (905) 454-3173
Elite Diagnostics X-ray and Ultrasound – 157 Queen St E, Basement (905-454-3305)
Gam Diagnostic Imaging – 18 Kensington Rd, Suite 206, Brampton, ON L6T 4S5 (905)-793-5858
Finchgate Ultrasound – 40 Finchgate Blvd Suite 320, Brampton, ON L6T 3J1 ((905) 792-8440)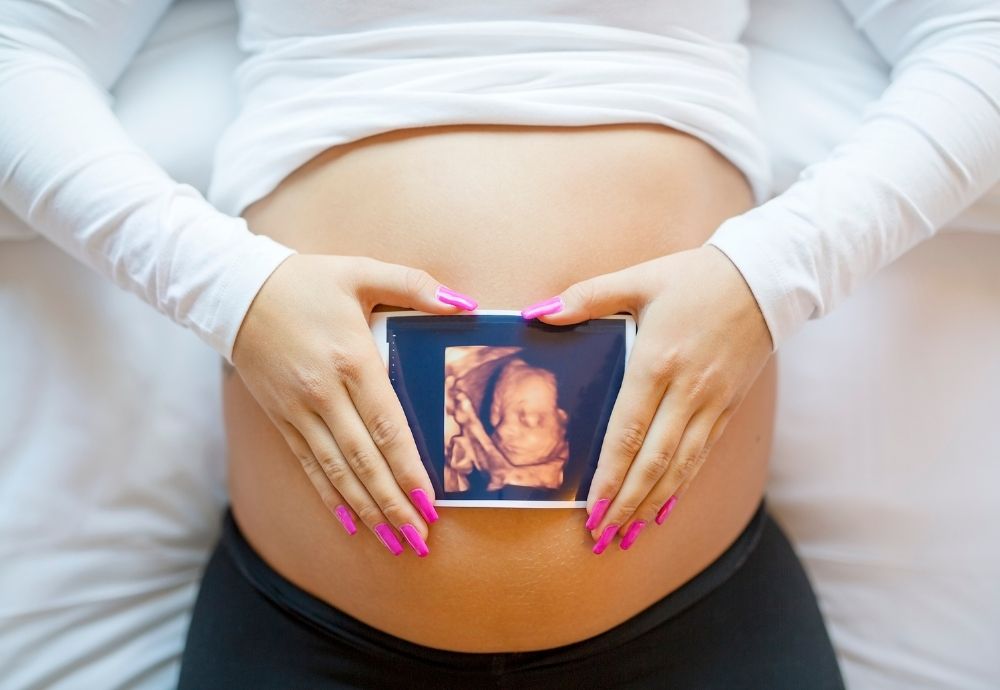 3D Ultrasounds in Brampton:
Location: 10 Cottrelle Blvd #104, Brampton, ON.
Pregnancy is a special moment and UC Baby 3D Ultrasound offers parents the higest quality 3D ultrasound technology as images are presented in real time and can even be shared remotely with loved ones as you watch baby's first kicks.
Location: 2250 Bovaird Dr E #107, Brampton, ON L6R 0W3 (416) 846-5067
Offering parents 3D Ultrasound and 4D Ultrasound that helps parents develop attachement to baby, determine gender, and just enjoy the sweet memories of babies time in the womb.
Kate's Experience at UC Baby 3D Ultrasound:
We were so excited to be able to do a 3-D ultrasound with UC Baby. Everyone in my family was so excited about baby #2, so we thought that this would be a great way to include them in the experience. Rather than only being able to bring 1 person, and getting a 2 minute look at the baby with a regular 2-D ultrasound. UC Baby offered the Complete 4D package (2012) which would be equivalent to the Silver Package (2022) and valued at about $175, where you get a full 30 minute session of viewing, gender reveal (upon request), watch baby activities, listen to heart beat, face and body scan plus 3D images and can bring up to 5 guests (Covid protocols may limit this number currently).

UC Baby offers a multide of packages that you can choose from at different price points and you can also build your own package.
Kate made up little invitations on the computer to invite her mom and her aunt to the ultrasound, they were so thrilled about being able to join us there were even tears. Here is everyone waiting to go in for the ultrasound, does it look like they are just a wee bit excited?
One of the most amazing parts of Kate's ultrasound was being able to share it with her family members who live far away. UC baby offers LIVE broadcastingof the ultrasound to up to 8 email addresses. So even though JAMs mom was traveling in the US at the time of the ultrasound, she was able to log on and be a part of the experience with us.
Baby was a little shy at first, but with some coaxing to wake up Kate was able to get some great pictures and video of her little one. And, no they did NOT find out the gender :o) The Ahhhh moment for Kate was watching this baby who had made her sick, kept her up at night with insomnia and gave her heartburn, roll over and yawn. It was such a precious moment, Kate felt my heart melt a little.
UC Baby offers a clean and relaxed atmosphere, with comfortable seating for mom and her guests. And at the end of the session Kate left with over 75 pictures on CD and a DVD of her entire session as well. You can customize your session to fit your specific needs from a quick listen to baby's heart beat to the higher package which includes 2 separate 3D ultrasound sessions. With 29 locations across Canada, check to see if there is one near you! You can also connect with UC Baby on facebook and twitter.
Kate's experience at UC Baby is not one that she will forget, as there was a little person in there growing more each and every day! It was amazing for her to be able to share it with her family, she knew that these are memories that they would treasure forever as well, even now years late.
Disclosure: I was provided with a complimentary session at UC Baby in exchange for this review. All opinions are strictly my own.
We do our best to ensure the information on The Exploring Family is accurate, however information and events are subject to change.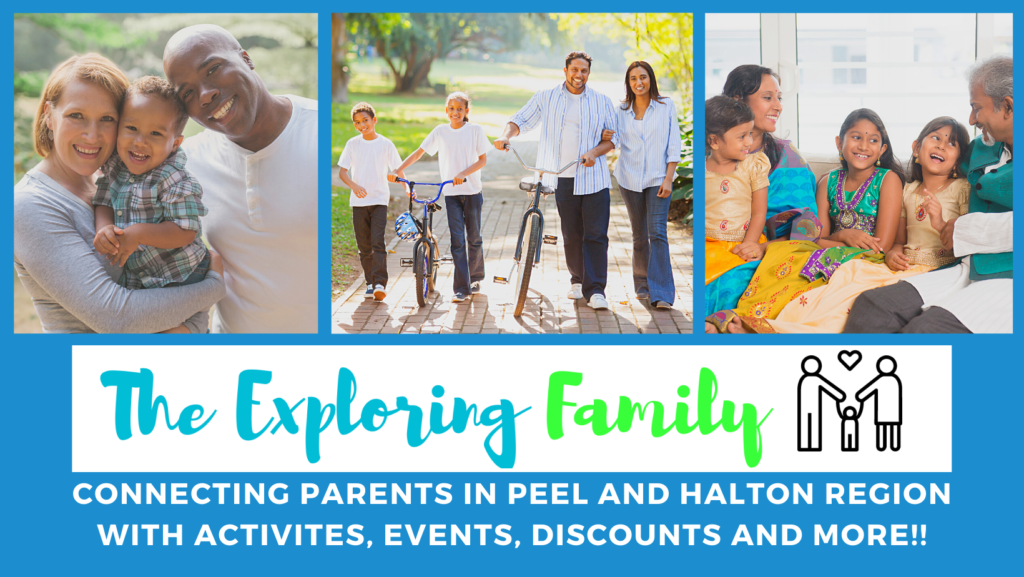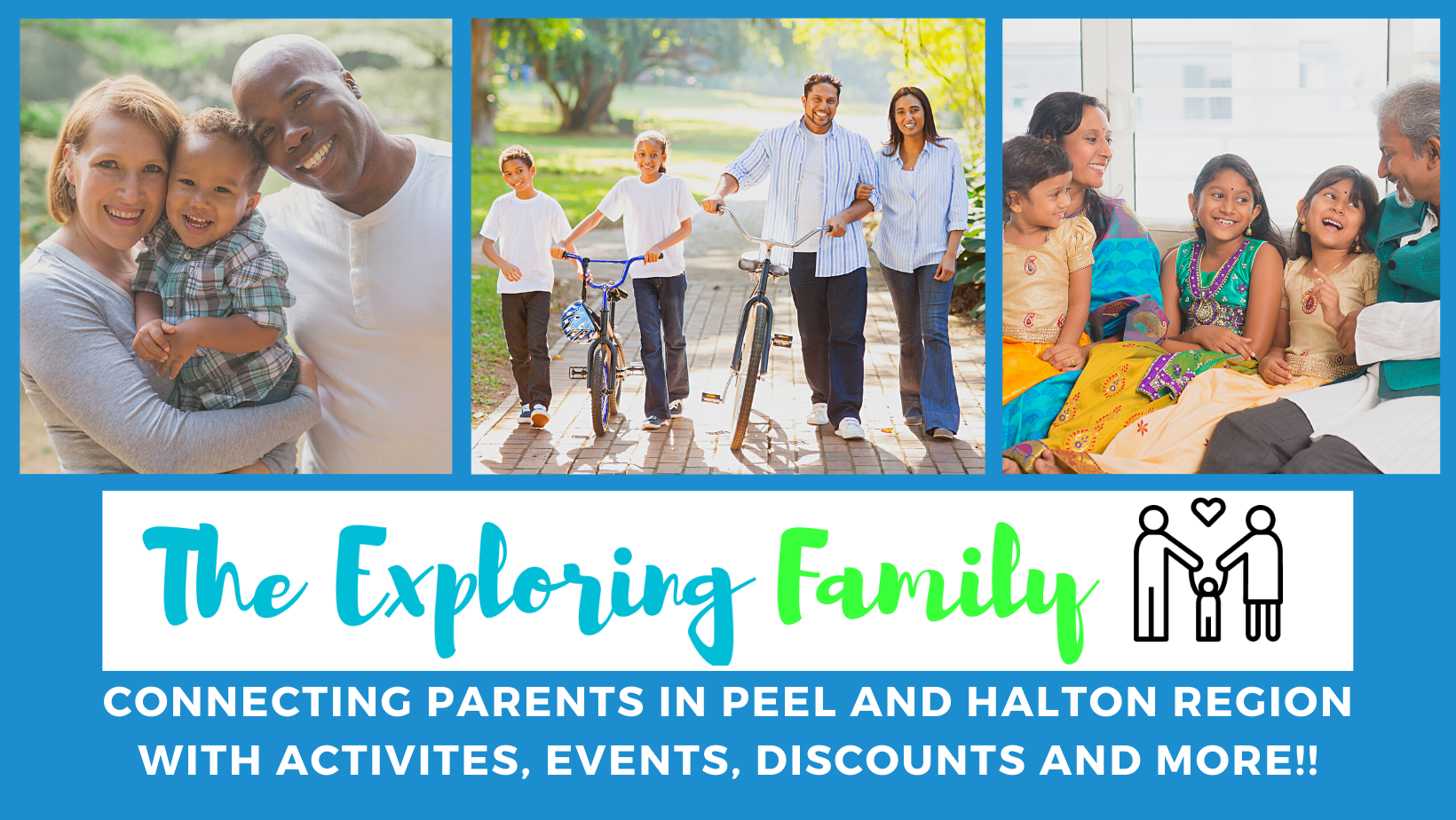 Can you help make this article better?
If you have noticed an error, have additional information or would like to share a comment you can:
E-mail us at info@thexploringfamily.com
Find us on Facebook: The Exploring Family
Find us on Instagram: @The.Exploring.Family