There are several Board Game Cafes near Mississauga to choose from. If you are looking for a fun activity to do near Mississauga, this is a great choice. If you visit a board game store, you can often find an area in the back that has a large game selection that you can try before you buy.
The best part is many of these locations offer unlimited play for a great price – in most cases under $10 a person. The best board game cafe that I have ever visited was Snakes and Lattes in Toronto which is one of the original Cafes that offered board games.
Board game Cafes are such a fantastic way to spend some time with family or friends or even a great way to meet new friends. In fact, board game cafes build upon the traditional family game night, making it an even more exciting experience to try out new games. If you are looking for a board game cafe near you, you are sure to be pleased with some of my favourite places listed below!
You may be interested in our guides: Board Games for Two Players, Board Games for Four Year Olds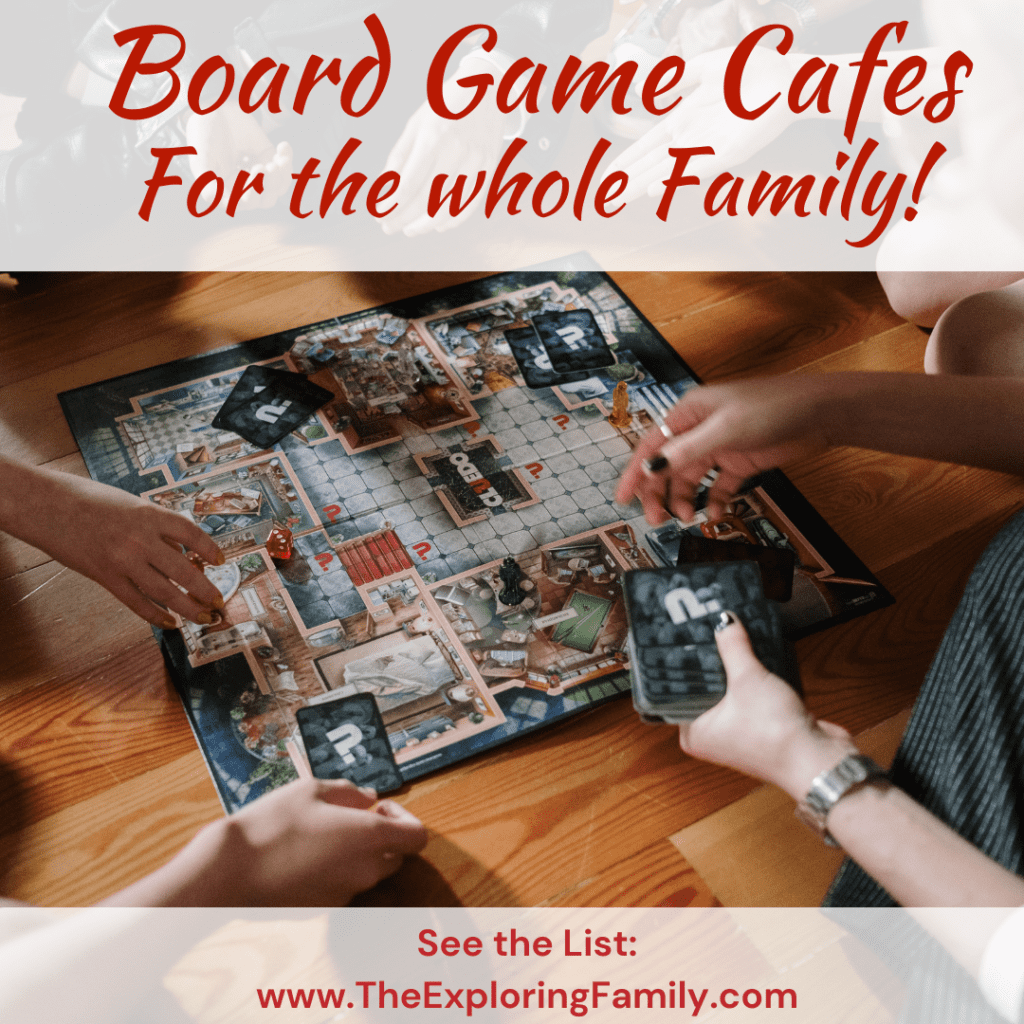 Board Game Cafes Mississauga
Click the links to scroll through the variety of Board Game Cafes in Mississauga and surrounding areas.
Board Game Cafes Near Mississauga
There are several different Board Game Cafes near Mississauga that your entire family will enjoy. Check out some of their great features and get to planning a fun night out in Mississauga and surrounding areas.
These cafes offer great service, good food and hours of fun! Whether you are trying out popular titles like Catan, Splendor or Spice Road or simply looking for new board games than these are a great way to learn and explore the game before you purchase!
Board Game Cafe Locations: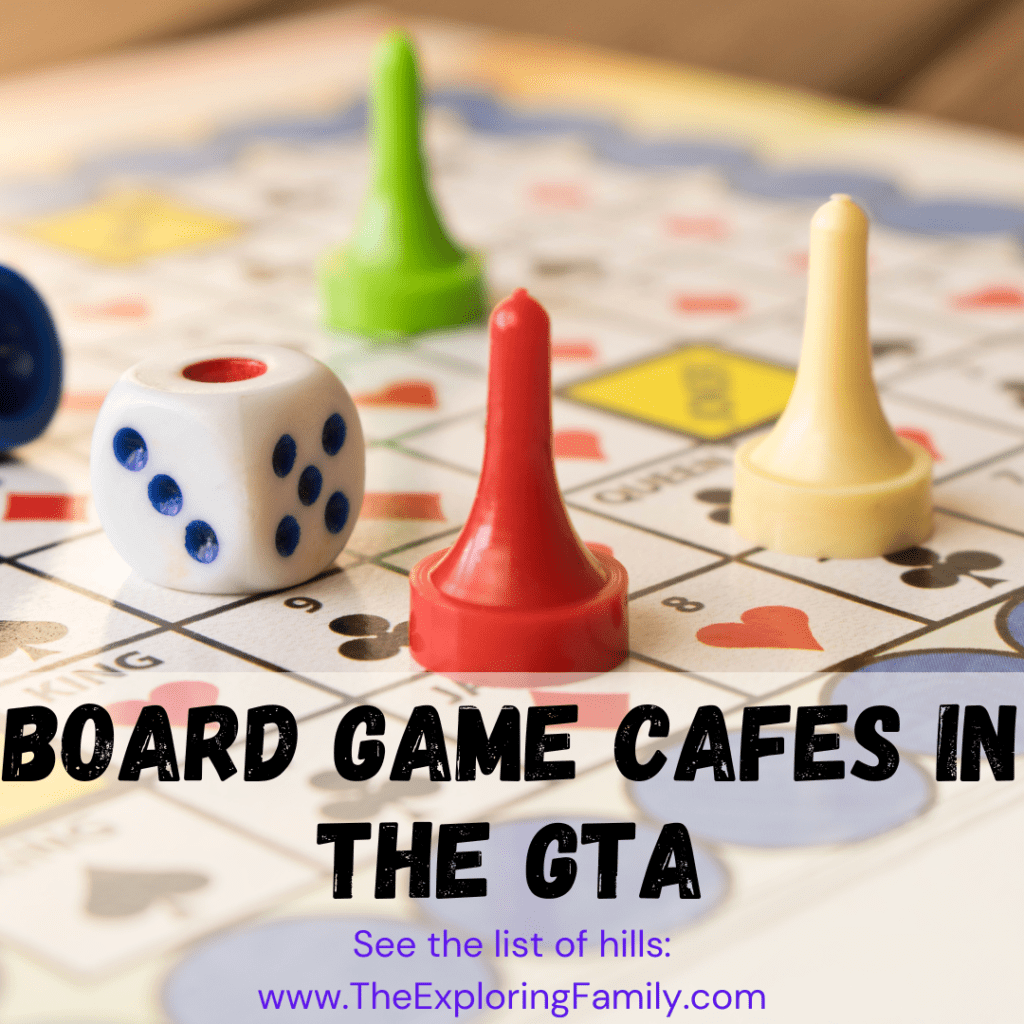 Board Game Cafes in Mississauga and Etobicoke
Dicey Business
6905 Millcreek Dr, Mississauga, ON L5N 6A3 – Dicey Business is a great board game cafe located in Mississauga. They offer over 400 different board games to choose from, making it a fantastic experience.
There is something for everyone here. They have trading card games, Dungeons, and Dragons, Warhammer and more. Pair their amazing games with some fantastic food and drinks.
Dicey business also hosts art nights and other fun events. Check them out for your next game night.
LVLUP Games
833 Westlock Rd Unit #9, Mississauga, ON L5C 1K7 – LVLUP Games is a place run by gamers for gamers. This is a great place to go settle in, play some great games and eat some delicious food.
You can purchase games to take home, or play some of their in-stock games at one of their tables. The atmosphere here is friendly, bright, and welcoming.
LVLUP Games also hosts a wide variety of events, so make sure to check their events calendar.
Be sure to checkout our other Date Night Ideas near Mississauga.
Funny Bones
3029 Lake Shore Blvd W, Etobicoke, ON M8V 1K5 – Funny Bones is a fantastic cafe and lounge in South Etobicoke. They have over 1,000 games and puzzles to enjoy.
Visit Funny Bones and grab a delicious drink and snack. Find a table and settle in for some great laughs and fun.
If you would rather stay in, they also offer contactless delivery and curbside pick up as well as puzzle and game rentals.
Make sure to check their calendar of events to find fun events that Funny Bones is hosting. You can also throw parties and events here. This would be great for a birthday.
Board Game Cafes in Georgetown, Guelph and Bolton
Hooded Goblin
30 Main Street South, Georgetown, Ontario L7G 3G4- Hooded Goblin is a licensed tavern that offers a selection of appetizer favourites like quesadillas, popcorn chicken, poutine and more, sandwiches, burgers, wraps and plated meals and delicious desserts. Fully licensed, they have a great selection of beer, wine and liquor and provide outdoor seating in front of the shop in the summer months.
The dining area is surrounded by shelves of games – bring your friends and start a game, or come to our gaming events and join in!
Real Joy House
14 McEwan Drive West, Bolton L7E 1H1 – Real Joy House offers a variety of indoor games including board games, pool, table tennis, foosball, air hockey and carom all under one roof!
They offer a variety of food and drinks so you can spend the whole day enjoying indoor gaming options. Come sit enjoy and play! Enjoy new board games or remember the classics of your childhoods – the ultimate entertainment facility!
Round Table
32 Essex St, Guelph, ON N1H 3K8 – Round Table is a great place to visit to play some games and eat some delicious food.
They have a wide variety of board games, puzzles and more activities that you are sure to enjoy. Round Table also offers several different gaming events from Dungeons and Dragons to Magic the Gathering.
If you are a gamer and want to have a fantastic experience, check out the Round table in Guelph. You are sure to have a great time.
Board Game Cafes in Hamilton
Mancala Monk
1229 Cannon St E, Hamilton, ON L8H 1T8 – Mancala Monk is open 7 days a week and always has new exciting games and merchandise. The cafe has several delicious selections, so choose a table and get playing.
With so many fun games and events to choose from, Mancala Monk in Hamilton is a great choice of board game cafe. Choose from family-friendly games, and more in-depth games like dungeons and dragons.
There are always great events taking place at this board game cafe, so don't forget to check the calendar.
Bard and Bear
237 James St N, Hamilton, ON L8R 2L2 – Bard and Bear is run by lifelong board game lovers that want to share their games with you. This amazing Board game cafe in Hamilton is a great choice for everyone who enjoys gaming.
The food here is delicious. Offering yummy options like Sandwiches and soup, you are going to enjoy your experience here.
Check out their wide variety of games and different events at the Bard and Bear.
Board Game Cafes in Kitchener and Waterloo
Crossroads
258 King St N, Waterloo, ON N2J 2Y9 – Crossroads Board Game Cafe is a great place to bring family and friends together over delicious food and great games.
This fantastic board game cafe in Waterloo offers up several amazing games to play. Choose from games for every skill level and play something fun.
Make sure to check out their calendar of events to find some fun activities for you.
Adventure Guild
36 Ontario St N, Kitchener, ON N2H 4Y4 – Adventure Guild has hundreds of games to choose from. In fact, the number of games they have to choose from exceeds 1,500. You are sure to enjoy your experience here.
Hungry while you are playing? You are going to want to try their pretzel pizzas. They are delicious. Grab a beverage, and a great game, and settle in for a fantastic experience.
Don't forget to check their events calendar to find out when they are hosting.
There are several amazing board game cafes in Mississauga and the surrounding area. No matter which board game cafe you choose to visit, you are sure to find some excitement for everyone.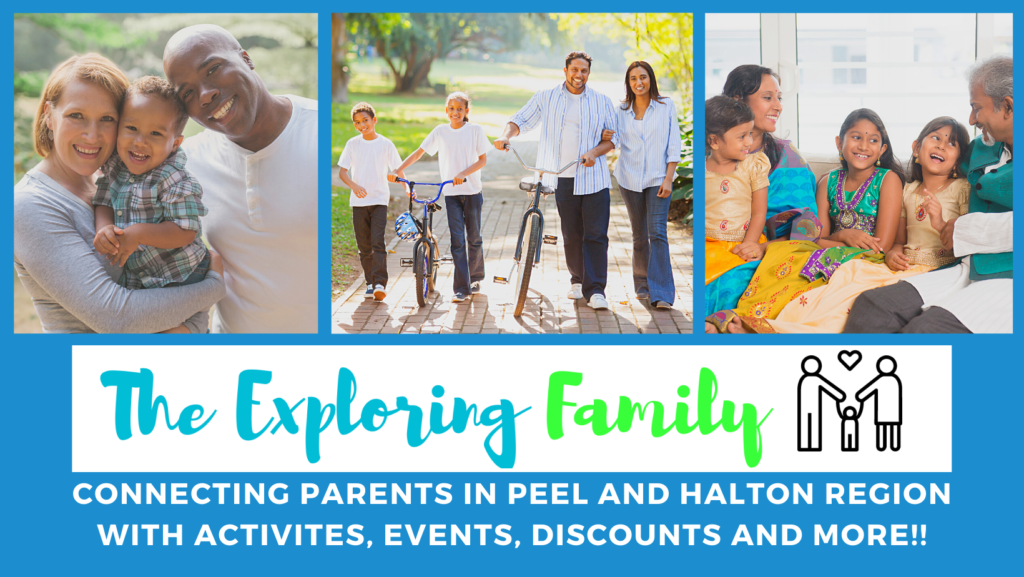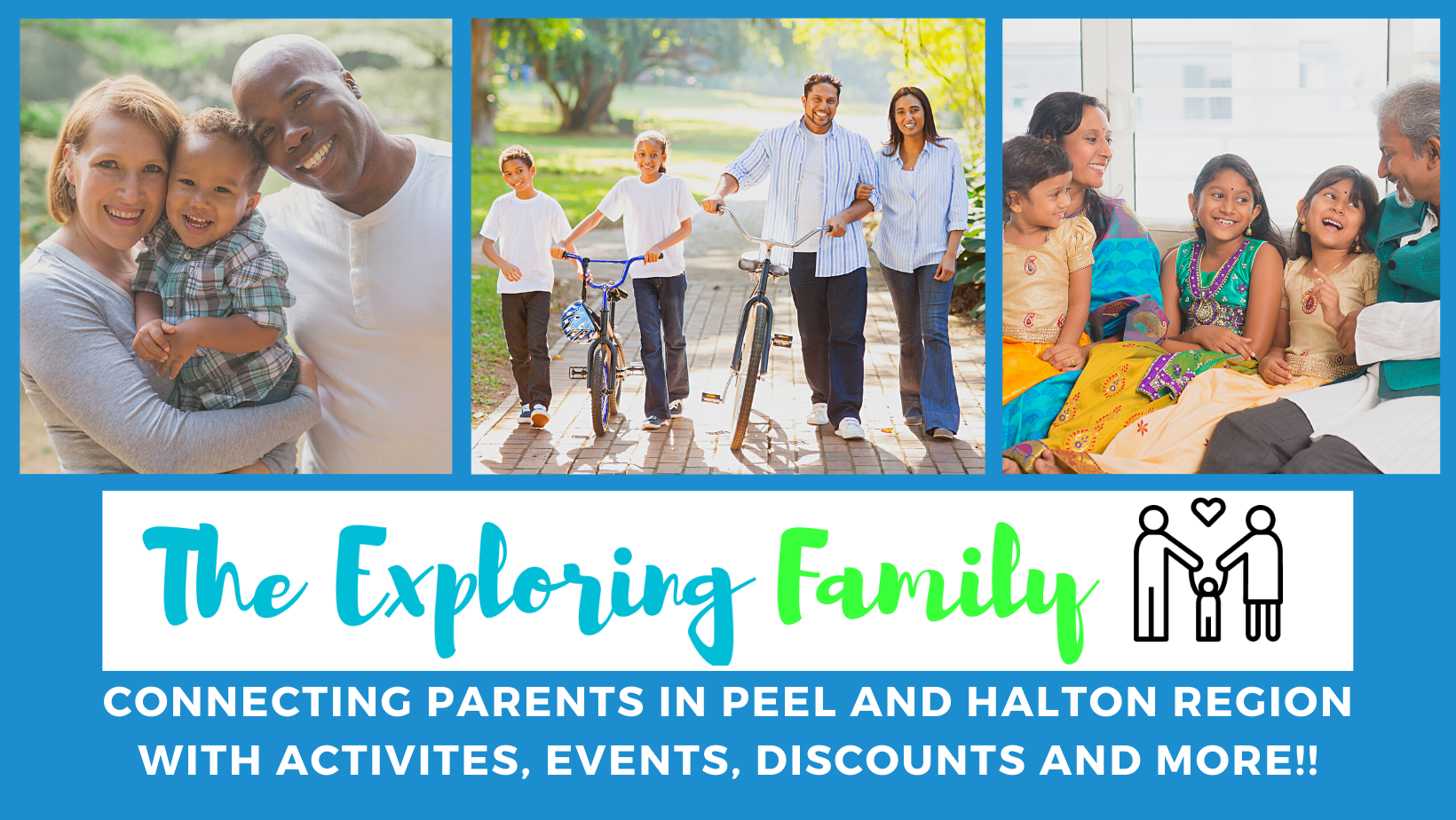 Can you help make this article better?
If you have noticed an error, have additional information or would like to share a comment you can:
E-mail us at info@thexploringfamily.com
Find us on Facebook: The Exploring Family
Find us on Instagram: @The.Exploring.Family
You may also be interested in: