The holidays werent cancelled in 2020 due to to the Pandemic however they looked a little different which has created a new form of entertainment for families featuring Christmas Light Displays and Walk Thru Holiday Light Displays. As the weather changes and gets cooler, parents  are looking for different ways to keep the kids entertained, you should consider checking out a Holiday Drive Thru and Walk Thru Holiday Light Shows that are sure to keep the kids excited about the holidays. These amazing light shows have created fun holiday activities that allow you to socially distance and keep each other safe. 
The Holidays are just around the corner, which means the return of Christmas trees, Christmas light displays and Christmas Drive Thru Events that have become a new tradition for the winter holidays and now you can explore multiple Christmas light themed Drive Thru events for all of December and even late November. 
You may be interested in other Christmas Content: Where to Find Santa in the GTA, Christmas Parades, Family Friendly Christmas Movies, Family Friendly Christmas Events in the GTA, Christmas Light Displays, and How to Adopt a family for Christmas, Letters to Santa, or Local Christmas Tree Farms.
This post will continue to be updated during the 2021 Holiday Season!
Christmas Drive Light Displays in the Greater Toronto Area near me
Drive Thru Christmas Light Displays and Experiences – see below for more details
Journey into Enchantment – Mississauga/Markam

Snow Magic – Toronto

Gift of Lights – Kitchener

Winter Festival of Lights – Niagara Falls

Canadian Tire Christmas Trail – North York
Walk Thru Christmas Light Displays and Experiences – see below for more details
Light up the Hills Halton – Georgetown

Lakeside Festival of Lights – Burlington

Country Bright – Milton

Holiday Night of Lights – Vaughan

Polar – Toronto

Gage Park – Brampton
Map of Christmas Drive Thru Light Displays in the Greater Toronto Area: Walk Thru Christmas Light Displays and Drive Thru Holiday Displays
Drive Thru Christmas Events and Experiences

Drive Thru a 2 km route, experiencing Christmas Lights to the enjoyment of your Favourite Holiday Hits! Witness over a 1.5 million Christmas Lights, A sparkling light drive thru tunnel, from animated displays to 3D and much more! Tune into our dedicated radio station for the famous Christmas Hits!
Date & Time: November 25, 2021 to January 9, 2022, Sundays to Thursdays: from 5.30pm to 10.30pm., Fridays and Saturdays: from 5.30pm to 11.30pm. 
Price: Single Vehicle (up to 9 passengers) Monday – Thursday: $29.95, Friday – Sunday: $39.95. This year they are dedicating $25,000 of profits to Sick Kids Foundation, $25,000 to OPACC – Ontario Parents Advocating for Children with Cancer and $25,000 to Toronto Animal Services!
Venue: Two Locations: Mississauga and Markham
Meadowvale GO station in Mississauga and the other location at Mount Joy GO station in Markham.

USE PROMO CODE: Book Spooktacular Light Show or already have, and you will receive 30% off for Christmas Light show using code: PROMO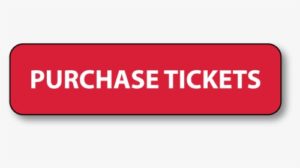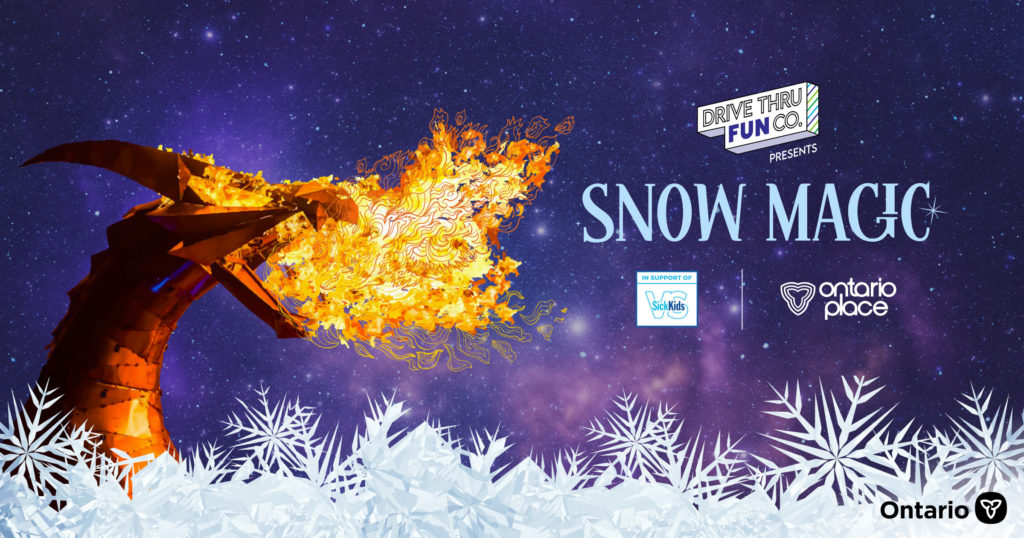 Snow Magic Toronto
A winter wonderland that only dreams are made of. Let epic creatures, caverns, sights & lights surround you as you enjoy 18 fantastical artworks to inspire all and 1.7 km of enchanting drive thru fun. The drive thru experience at Snow Magic includes 18 independent art installations, some of which rely on real-time artist involvement. Play the game and then enter to win. Music will be played throughout the experience. Tune into 89.9 FM on your car radio.
Date & Time: November 12 to January 16, Open Wed – Sun (Nov) & 7 nights a week (Dec & Jan).
Price: Off-Peak Times = $45 plus tax and fees. On-Peak Times = $65 plus tax and fees. Price is per vehicle.
For every Snow Magic ticket sold, $1 of the proceeds will be donated to SickKids. You can also top up your donation when you purchase your ticket or by clicking here.
Venue: Ontario Place Toronto

USE PROMO CODE: 30% off using code TEF30WK1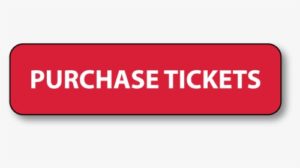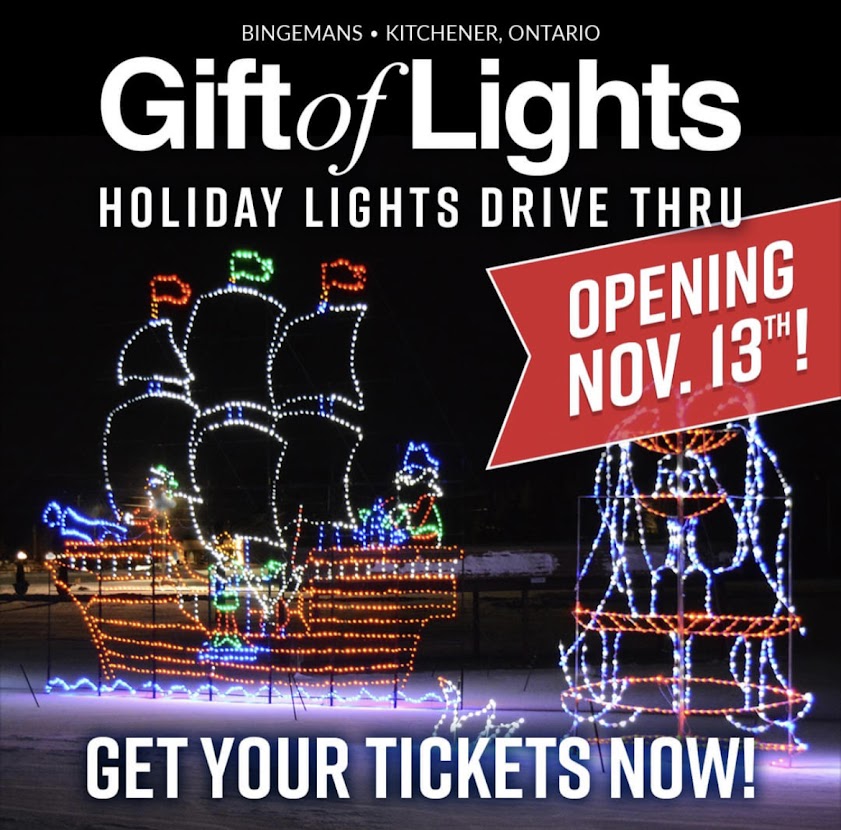 Gift of Lights is a family-friendly drive thru holiday light display that features two tunnels, 300 animated and static light displays. Enjoy this experience from the comfort of your own vehicle and tune into te Gifts of Light Radio at 103.3FM. Upgrade your evening with the Cookie Package or Boston Pizza Package.
Date & Time: Running from November 13th (Weekends Only in November) until Jan 9th. Runs daily in December. 
Price: Single Vehicle (up to 8 passengers) $20.00 Online until October 13th, $25.00 At Gate
Gift of Lights offers 3 select days that you can walk through the experience: Nov 28,   Dec 13, and Jan 2nd. *Price is $10.00 per person over age 3 for the walk through experience. All Proceeds go to Grand River Hospital Foundation.
Venue: 425 Bingemans Centre Drive
Kitchener, Ontario, Canada
N2B 3X7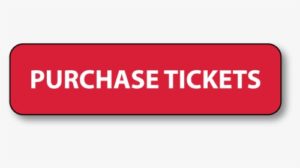 Canadian Tire unveils a magical, multi-sensory Christmas Trail designed to immerse guests in the sights and sounds of Christmas while staying cozy and warm in the comfort of their own vehicles.
Canadian Tire's Christmas Trail will be open to the public from November 13 to December 23. This one-of-a-kind drive-along experience will take guests on a mesmerizing 1.5-kilometre journey that will put them at the centre of Christmas magic. Guests will discover elves playing merrily in the snow, a larger-than-life advent calendar with the season's most desired toys, thousands of lights strung with care and more. With each twinkle in a child's eye or sparkle in the trees, guests will be swept away into the wonderment of the Christmas season.
At the end of the Trail, guests stop at a carefully curated Christmas display that will allow them to capture their beloved annual photo with Santa in a show-stopping and memorable way while maintaining a safe distance. New for 2021: the trail will have more live preformers as well as the addition of Santa's Workshop.
Date & Time: November 13 to December 23
Wednesday | Thursday | Sunday: 5:00 pm – 10:00 pm
Friday | Saturday: 5:00 pm – 11:00 pm
Monday | Tuesday: CLOSED
The experience is designed to last approximately 30 minutes.
Price: Registration is required and spots are limited. The cost per vehicle is $25 + HST with all proceeds supporting Jumpstart Charities. Tickets will be available on the website on November 8 at 10:30 a.m., and new tickets will be released every Monday until December 13 so that the event won't sell out right away.
Venue:
Adjacent to Black Creek Pioneer Village.
1000 Murray Ross Parkway, North York, ON M3J 2P3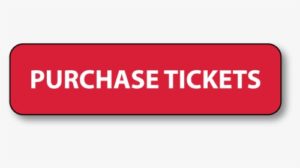 Experience Niagara Falls as it's transformed into a palette of breathtaking colours with millions of sparkling lights and illuminated displays located within the Niagara Parks Winter Wonderland and adjacent tourist districts. The most enchanting of Niagara Falls attractions, the 39th annual Ontario Power Generation Winter Festival of Lights is Canada's largest FREE outdoor light festival. Experience the spectacular displays with 3 million lights along the Niagara Parkway, Dufferin Islands and across Niagara Falls.
Illuminations include the world's largest Canadian-American Flag, fifteen Canadian Wildlife displays, Niagara's iconic Skylon Tower, and the two-storey high Zimmerman Fountain, the light show on the Power Generating Station, the three-dimensional Angels at the Niagara Parks Police Building and Noah's Ark. Do not miss the Laser Light Shows at the Top of Clifton Hill and WFOL Opening Ceremonies in Niagara Parks Queen Victoria Park.
Live Entertainment on Weekends! Stay tuned for the schedule of events to plan your visit to Niagara Falls and experience family-friendly entertainment along the Festival route. Located within the Hilton Hotel & Suites, the new indoor entertainment stage will be the perfect opportunity to warm up and enjoy more family fun.
Date & Time: Capture the magic of the holiday season from NOV 13, 2021 – FEB 21, 2022
Price: Both the illumination of the Falls and the Festival's illuminations occur nightly from 5:00pm to midnight. While there is no cost to view the illuminations, donations are gratefully accepted ($5 – $10 per car; coach bus's $1 per passenger) with all proceeds used to enhance the lights and displays.
Venue: This year there are 3 Routes: Family Friendly, Date Night, or Nature Lover's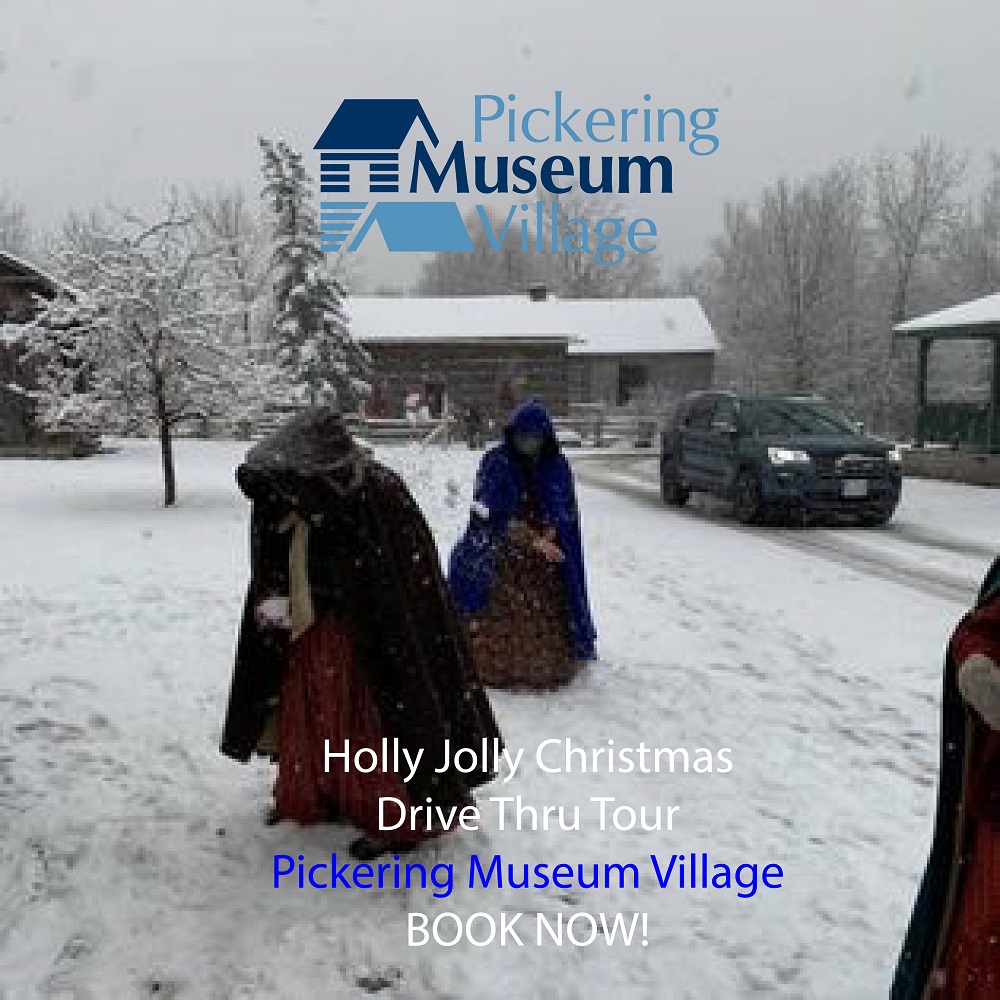 Visit the museum this holiday season and journey into Christmases of the past.  Take our heritage Christmas trivia game with your family and friends, and learn who knows about popular winter traditions the best.  Hear how Rudolph the Red Nosed Reindeer came to be and sing along to carols in your own car.  End your tour with a safe-distanced visit with Santa Claus!
Registration required in advance.  This drive thru tour is approximately 45 minutes long.  Cost per vehicle is $20 plus tax.  Click the links below to purchase tickets, please call the museum at 905.683.8401 for ticket assistance.  Only one ticket is required per vehicle. At the time of registration, please select '1 participant' to book in your vehicle.
Vaccine Passport not required for this program.  COVID screening to be completed upon arrival and masks required.
Date & Time: Nov 19th- 28
Price: $20 per vehicle
Venue: Pickering Museum
Walk Thru Christmas Light Displays and Experiences

Gage Park – Brampton
Wander through Gage Park for the ultimate holiday light experience presented by Alectra. Enjoy magical light displays and over 145,000 sparkling LED lights, transforming the park into a winter wonderland.

Date & Time: Nov 19th – Dec 31st
Price:This walk through experience is FREE.
Venue: Gage Park in Downtown Brampton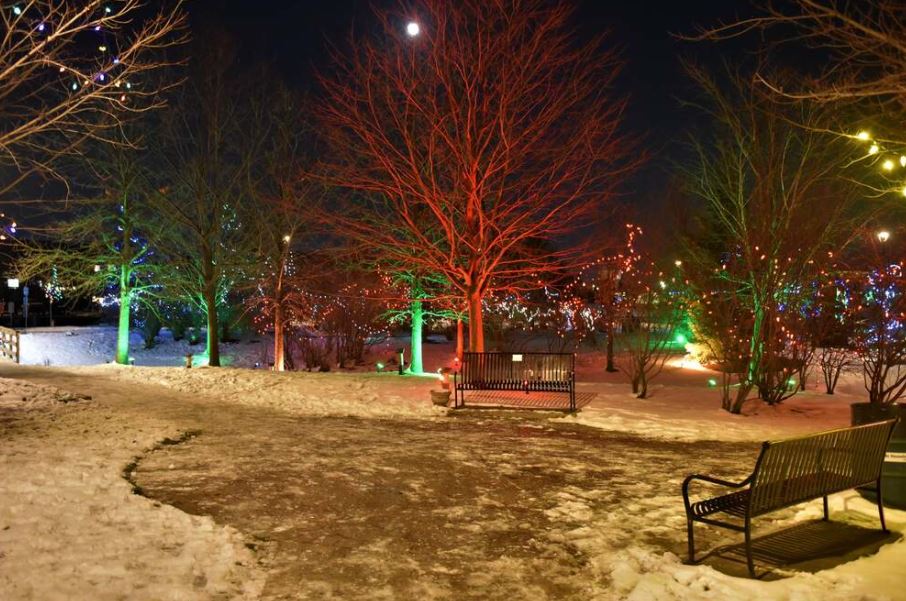 Embracing the essence of Joy, the spirit of Giving & the season of Hope, by contributing to HALTON HILLS' reputation as a friendly, family community. Enjoy a walk through the parks as they are illuminated by Christmas light displays.
Date & Time: Dec 1st – Dec 31st
Price:This walk through experience is FREE.
Venue: Georgetown: Located in the beautiful Dominion Gardens Park (135 Maple Avenue, Halton Hills, ON, Canada) , this is the site of the first Tree of Hope in 2008. The park comes alive with thousands of lights decorating both trees and lighting displays.
While your in Georgetown, check out Lambert's Lights. Checkout our Full Guide to Christmas Light House Displays.
Lambert's home, located at 14 Johnson Crescent in Georgetown, 20 minutes west of Toronto, features more than 45,000 lights intricately choreographed to festive music with a techno beat. The display uses nearly 1,000 meters of extension cord, 230 dimmer channels, 26,000 LEDs and more than 10,000 mini lights. Visitors are able to tune their car radios to an FM radio signal to hear the synchronized music. Music is broadcast via FM radio at 104.9 FM. Money Raised is donated to Georgetown Hospital Foundation.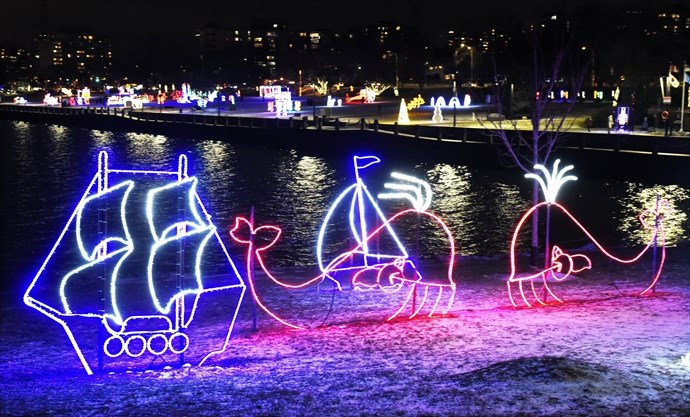 The Festival of Lights illuminates Burlington's waterfront through December to early January each year. Thousands of local residents and visitors from across the region, and beyond, have made it a seasonal tradition to wander through the park with family and friends to view the themed displays. Tens of thousands more take in the attraction while driving along Lakeshore Road at the City's waterfront throughout the holiday season.
Date & Time: Running from Friday, November 26, 2021 to Saturday, January 8, 2022. 4PM to Midnight dailyextended hours (all day & night) on Christmas eve, Christmas Day, Orthodox Christmas, New Years Eve!
Price: Free. 
Venue: You can enjoy the Festival of Lights by walking through Spencer Smith Park. If driving you can see most of the Festival lighting displays when you drive by on Lakeshore Road.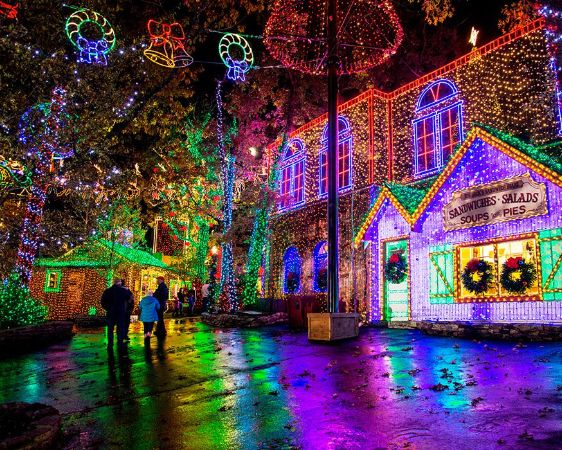 Take a 3-4km walking tour and discover the charm of a winter country festival. Thousands of lights will illuminate acres of the alluring farm and small town setting at Country Heritage Park. Encounter whimsical displays, life size snow globes and familiar characters as you stroll through listening to your favourite holiday tunes. Immerse yourself in a charming country setting with 19th century barns and natural scenery brought to life through lights and sound under a winter nighttime sky. Tickets are available online only
Date & Time: Dec 2nd – Jan 2nd  (after dark, Thursday to Sunday nights, and every day from December 16th to January 2nd.
Price: Adults $20, Children from 4-16 years $17, Children 3 and under free.
Venue: Country Heritage Park in Milton (8560 Tremaine Road, Milton, Ontario)
USE PROMO CODE: 15% off using code EXPLORING15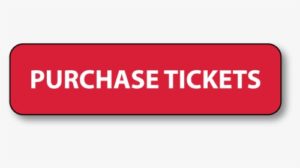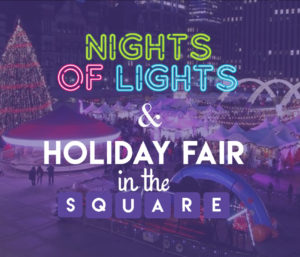 Holiday Nights of Lights is back bigger and brighter and as a WALK-THRU!
​An immersive experience like none other, featuring more than 1,000,000 LED lights animated and synchronized to your favourite Holiday tunes.  This year the WALK-THRU takes you on a stroll through the newly built gardens at Assembly Park in Vaughan. Nights of Lights is the must-see walk-thru event of the Holiday season for all ages. This year we join forces with the Holiday Fair in the Square to bring you a unique shopping and entertainment experience unlike any other! No car required! Get up close and personal to our famous, fully accessible light show and be immersed in this one-of-a-kind holiday experience. Featuring Artisian Marketplace, Fireside Lounge, Midway, Christmas Tree, Food Trucks, Santa Photos and much more!!
Date & Time: Tickets are only available online. Running from NOV 26, 2020 – JAN 2, 2021 5-11PM Daily
Price: Adult Pass (13+) – $16.99
Child Pass (2-12yrs) – $12.99
Children 1 and under FREE
Family 4-pack – $55 (2 Adult + 2 Child Passes)
Friends 4-pack – $60 (4 Adult Passes)
​
FREE PARKING
Please note the Holiday Fair is free of charge to enter, midway rides at the Fair ​are an additional cost
Venue: ASSEMBLY PARK 80 Interchange Way  |  Vaughan,ON
USE PROMO CODE: NOL20 to save 20%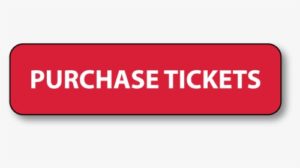 Polar isn't your average holiday market. From selfies with the real live Santa Claus to larger-than-life holiday decor, this is a Christmas festival designed to transport guests to an enchanting winter wonderland.
As the very first walkthrough holiday winter festival since the start of the pandemic, you won't want to miss it!
Date & Time: November 25th to December 26th (Wednesday to Sunday, 5 pm to 11 pm)
Price: General $19.99, Child (3-12) $14.99, and 2 and Under Free. Midway Tickets are additional.

Venue: Bandshell Park on the Exhibition Grounds (210 Princes Boulevard, Toronto)
USE PROMO CODE: