The holidays weren't cancelled in 2020 due to to the Pandemic however they looked a little different which has created a new form of entertainment for families featuring Christmas Light Displays and Walk Thru Holiday Light Displays.
As the weather changes and gets cooler, parents are looking for different ways to keep the kids entertained, you should consider checking out a Halloween Drive Thru and Walk Thru Holiday Light Show or a Christmas Drive Thru and Walk Thru Light Show that is sure to keep the kids excited about the holidays.
The Holidays are just around the corner, which means the return of Christmas trees, Christmas light displays and Christmas Drive Thru Events that have become a new tradition for the winter holidays and now you can explore multiple Christmas light themed Drive Thru events for all of December and even late November.
You may be interested in other Christmas Content: Where to Find Santa in the GTA, Christmas Parades, Family Friendly Christmas Movies, Family Friendly Christmas Events in the GTA, Christmas Light Displays, and How to Adopt a family for Christmas, Letters to Santa, or Local Christmas Tree Farms.
Where to see Christmas Light Displays in the Greater Toronto Area near me
Drive Thru Christmas Light Displays and Experiences – see below for more details
Journey into Enchantment – Mississauga/Richmond Hill

Gift of Lights – Kitchener

Winter Festival of Lights – Niagara Falls

Canadian Tire Trail – North York

Safari Lights – Niagara Falls
Walk Thru Christmas Light Displays and Experiences – see below for more details
Light up the Hills Halton – Georgetown

Jingle Bell Rock – Kitchener

Lakeside Festival of Lights – Burlington

Twinkle After Dark – Milton

Holiday Nights of Lights and Mistletoe Market – Vaughan

Glow Gardens – Toronto

Gage Park – Brampton

Illumi – Mississauga
Map of Christmas Drive Thru Light Displays in the Greater Toronto Area: Walk Thru Christmas Light Displays and Drive Thru Holiday Displays
Drive Thru Christmas Events and Experiences
Drive Thru a 2 km route, experiencing Christmas Lights to the enjoyment of your Favourite Holiday Hits! Witness over a 1.5 million Christmas Lights, A sparkling light drive thru tunnel, from animated displays to 3D and much more! Tune into our dedicated radio station for the famous Christmas Hits!
Date & Time: November 25, 2022 to January 1, 2023
(Select weekdays) Monday to Thursday & Sundays
from 5.30pm to 10.00pm.
Fridays and Saturdays:
from 5.30pm to 10.30pm
Price: Single Vehicle (up to 9 passengers) Monday – Thursday: $24.95
Friday – Sunday: $34.95, 2 PACK DEAL: $54.95 includes 2 shows
Venue: Two Locations: Mississauga and Richmond Hill.
Mississauga – Meadowvale GO, Richmond Hill – Richmond Hill GO Station

HOW TO SAVE MONEY:
USE PROMO CODE BUNDLE to receive 40% off and pay $34.95 for both shows (Christmas and Halloween)
USE PROMO CODE HOLIDAYFUN TO SAVE 25% – VALID UNTIL NOV 26TH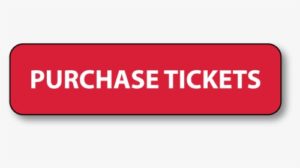 Gift of Lights is a family-friendly drive thru holiday light display that features two tunnels, 300 animated and static light displays. Enjoy this experience from the comfort of your own vehicle and tune into te Gifts of Light Radio at 103.3FM. Upgrade your evening with the Cookie Package or Boston Pizza Package.
Date & Time: Running from November 12th (Weekends Only in November) until Dec 31st. Runs daily in December.
Price: Single Vehicle (up to 8 passengers) $20.00 Online until October 11th
NOV 12, 13, 18-20, 25 & 26, 28-30, DEC 1 – $24.95
DEC 4-11, 13-27,29-31 – $36.95
NOV 27, DEC 12, DEC 28 – $11.95 WALK ONLY DATES
Gift of Lights offers 3 select days that you can walk through the experience: NOV 27, DEC 12, DEC 28 – $11.95 WALK ONLY DATES. All Proceeds go to Local Charities.
Venue: 425 Bingemans Centre Drive
Kitchener, Ontario, Canada
N2B 3X7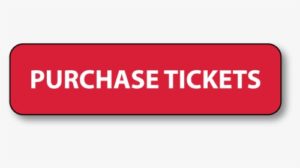 The most enchanting of Niagara Falls attractions, the 40th annual Winter Festival of Lights is Canada's largest FREE outdoor light festival. Experience the spectacular displays with millions of lights and larger than life displays across the tourism districts.
Live Entertainment on Weekends! Enhance your visit to the Festival and experience family-friendly entertainment along the Festival route. The new indoor entertainment will be the perfect opportunity to warm up and enjoy more family fun. Stay tuned for the full event calendar.
Date & Time: Capture the magic of the holiday season from NOV 12, 2022 – FEB 23, 2023
Price: Both the illumination of the Falls and the Festival's illuminations occur nightly from 5:00pm to midnight. While there is no cost to view the illuminations, donations are gratefully accepted ($5 – $10 per car; coach bus's $1 per passenger) with all proceeds used to enhance the lights and displays.
Venue: The vast majority of the Festival's lights and displays are located along an 8km (5+ mile) stretch of the Niagara Parkway between Clifton Hill and Dufferin Islands. Additional illuminations are located within the Fallsview District, Clifton Hill District, Lundy's Lane.
Canadian Tire Trail
In celebration of Canadian Tire's 100th birthday, The Canadian Tire Christmas Trail is back to make this the Christmas of the century. The drive-along experience takes guests on an enchanted 1.5-kilometre journey through thousands of twinkling lights, interactive displays, and live entertainment featuring new and familiar faces. Guests will be immersed in the magic of Christmas and can capture their beloved annual photo with Santa in a memorable way, all from the comfort of their own vehicle.
Date & Time: Capture the magic of the holiday season from Saturday, November 12, 2022 to Friday, December 23, 2022.
Price: The cost per vehicle is $25 plus HST with all proceeds being donated to Canadian Tire Jumpstart Charities. Canadian Tire Jumpstart Charities is Canadian Tire's registered affiliated charity committed to helping keep children active. For more information on Canadian Tire Jumpstart Charities, visit jumpstart.canadiantire.ca.
Location: 1000 Murray Ross Parkway, North York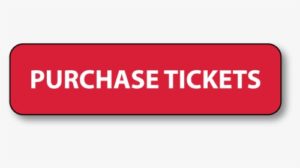 Safari Lights
Make this holiday season a special one by driving through our dazzling holiday lights drive-thru adventure! There is snow-much to see! Immersive light tunnels, luminous motion lights, whimsical animal light displays you won't see anywhere else! This awe-inspiring 3 km drive will immerse you in luminous colour changing motion lights and winding light tunnels, complete with your favourite holiday scenes and displays. This is a once in a lifetime viewing experience that you'll remember long after the holidays!
Date & Time: Capture the magic of the holiday season from November 19, 2022 to Jan 8, 2022.
Price: The cost per vehicle is $25-$35 depending on the date plus HST with $1 of each ticket being donated to Sick Kids.
Location: 2821 Stevensville Road, Stevensville ON L0S 1S0
Walk Thru Christmas Light Displays and Experiences

Gage Park – Brampton
Wander through Gage Park for the ultimate holiday light experience presented by Alectra. Enjoy magical light displays and over 145,000 sparkling LED lights, transforming the park into a winter wonderland.

Date & Time: Nov 18th – Dec 31st
Price: This walk through experience is FREE.
Venue: Gage Park in Downtown Brampton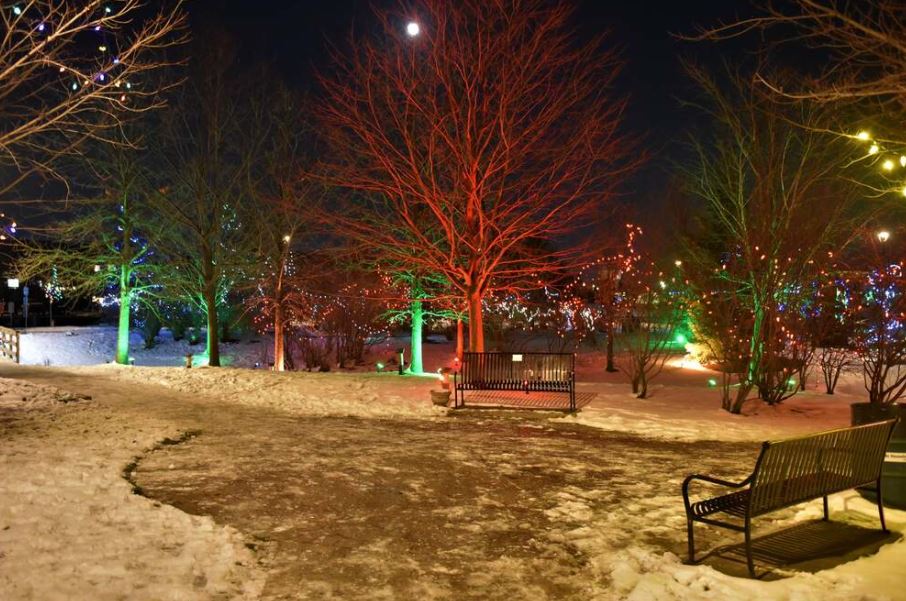 Embracing the essence of Joy, the spirit of Giving & the season of Hope, by contributing to HALTON HILLS' reputation as a friendly, family community. Enjoy a walk through the parks as they are illuminated by Christmas light displays.
Date & Time: Dec 1st – Dec 31st, 2022
Price: This walk through experience is FREE.
Venue: Georgetown: Located in the beautiful Dominion Gardens Park (135 Maple Avenue, Halton Hills, ON, Canada) , this is the site of the first Tree of Hope in 2008. The park comes alive with thousands of lights decorating both trees and lighting displays.
While your in Georgetown, check out Lambert's Lights. Checkout our Full Guide to Christmas Light House Displays.
Lambert's home, located at 14 Johnson Crescent in Georgetown, 20 minutes west of Toronto, features more than 45,000 lights intricately choreographed to festive music with a techno beat. The display uses nearly 1,000 meters of extension cord, 230 dimmer channels, 26,000 LEDs and more than 10,000 mini lights. Visitors are able to tune their car radios to an FM radio signal to hear the synchronized music. Music is broadcast via FM radio at 104.9 FM. Money Raised is donated to Georgetown Hospital Foundation.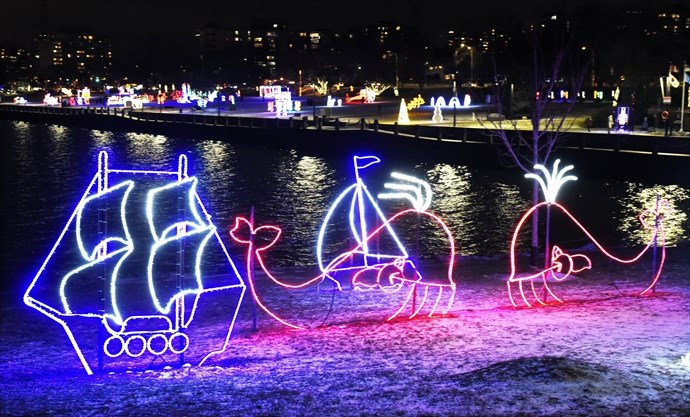 The Festival of Lights illuminates Burlington's waterfront through December to early January each year. Thousands of local residents and visitors from across the region, and beyond, have made it a seasonal tradition to wander through the park with family and friends to view the themed displays. Tens of thousands more take in the attraction while driving along Lakeshore Road at the City's waterfront throughout the holiday season. It represents a popular annual tradition in the community. The Festival marks its 27th anniversary in 2022.
Come share your holiday spirits with family and friends while strolling through the magical lighting displays this year!
Date & Time: Running from Friday, November 25, 2022 to Saturday, January 8, 2023. 4PM to Midnight daily extended hours (all day & night) on Christmas eve, Christmas Day, Orthodox Christmas, New Years Eve!
Price: Free.
Venue: You can enjoy the Festival of Lights by walking through Spencer Smith Park. If driving you can see most of the Festival lighting displays when you drive by on Lakeshore Road.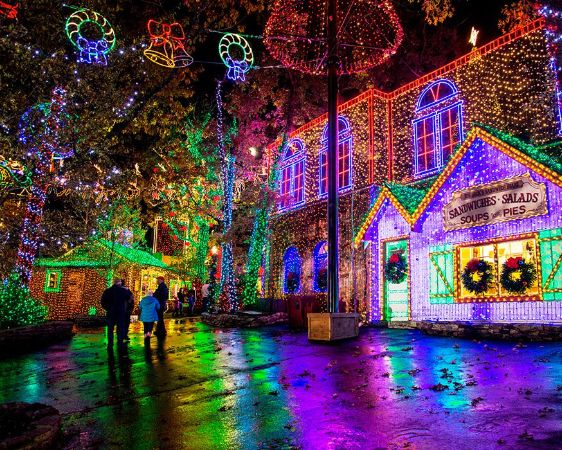 Twinkle After Dark
Take a 1km walking tour and discover the charm of a winter country festival. Thousands of lights will illuminate acres of the alluring farm and small town setting at Country Heritage Park.
Featuring historic buildings, holiday projections, costumed actors, festive music and a main street that is truly awe-inspiring! Along the path, grab a hot beverage and warm beavertail and say hello to Santa!
1 km outdoor walk through event

Tickets available online only

Tens of thousands of lights

Larger than life displays, tunnels and immersive scenes!

Holiday playlist, treats and sweets

Fun for the entire family!

Instagram worthy photo ops
Tickets are available online only
Date & Time: Nov 24th – Dec 24th (after dark, Thursday to Sunday nights, plus Wed Dec 21st)
Price: Adults $19.95, Children from 3-16 years $16.95, Children 2 and under free. Family Pack is $69.95 This package includes 2 adult and 2 child admissions.
Venue: Country Heritage Park in Milton (8560 Tremaine Road, Milton, Ontario)
USE PROMO CODE: EXPLORING10 to save 10%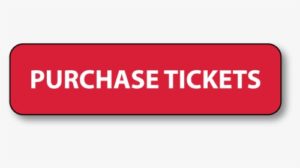 Holiday Nights of Lights is an immersive walk-through experience like none other, featuring more than 1.5 million LED lights animated and synchronized to everyone's favourite Holiday tunes. Back for the third year, the event will be bigger and brighter with new displays and interactive activities! Patrons will have the opportunity to experience walking through giant ornaments, animated tunnels, and much more. Upon exiting the light show, enter Mistletoe Lane – the newest pop-up experience and a nighttime hotspot all rolled into one distinct holiday tradition.

Keep the fun going at the Mistletoe Lane with unique instagrammable moments, shopping, entertainment, and food & drink experiences unlike any other, including Fireside Lounge, Blizzard Bar, and Santa's Den.
Date & Time: Tickets are only available online. Running from NOV 25, 2022 – JAN 7, 2023
WED to SUN 5 – 11 PM, DAILY Dec 21-Jan 7th.
Price: Adult Pass (13+) – $19.99
Child Pass (2-12yrs) – $14.99
Children 1 and under FREE
Family 4-pack – $65 (2 Adult + 2 Child Passes)
Friends 4-pack – $70 (4 Adult Passes)
Mistletoe Lane Entry – $8 (or included with Nights of Lights ticket)

FREE PARKING
Please note the Mistletoe Lane is included with Nights of Lights tickets or can be purchased separately. Midway rides are an additional cost
Venue: ASSEMBLY PARK 80 Interchange Way | Vaughan,ON
USE PROMO CODE: EXPLORING20 to save 20%


Illumi
The acclaimed creators of Cavalia are delighted to invite you and a guest to celebrate the holidays at illumi! Enjoy festive touches throughout the largest light, sound, and multimedia show on the planet. At illumi – A Dazzling World of Lights, you will feel like you stepped straight into a storybook when you embark on a journey filled with snowmen, candy canes, reindeer, giant snowflakes and more!
As darkness falls, more than 20 million brilliant LED lights will transform the night sky, bringing to life 14 magical universes including The Land of Frost and The Infinite Poles, perfect opportunities for snapping holiday content. Plus you can discover a New Thematic Holiday Universe upon entering the site. As you explore illumi's 600,000-square-foot lot, enjoy cozy treats, a red carpet, holiday tunes, and a magical walk under the stars, perfect to kick off the holiday season like never before!
Date & Time: Dec – Jan 29th 5:30PM – 9PM
Location: 7174 Derrycrest Drive, Mississauga, L5W 0G5

Like being transported straight into a Christmas storybook, holiday-lovers of all ages can delight in the joys of the season without commuting to the North Pole.
At Canada's premium indoor holiday festival, you and your loved ones are invited to savour delicious food, sip on holiday inspired drinks, shop for one-of-a-kind gifts, decorate cookies with Mrs Claus and enjoy story time with Santa himself—all beneath the glow of a million twinkling lights.
Our 'Around the World' light display theme will take you on a magical journey through six countries.
Enjoy strolling the Market, do some holiday shopping, or find that special gift for yourself. Discover one-of-a-kind items to nourish your home, body, and soul. Find gifts made with love this holiday season by local creative artisans while supporting small businesses.
Come see what our Merry Makers have to offer!
Date & Time: Tickets are only available online. Running from November 30th to December 31st, 2022
Price: TBA
Location: Toronto Congress Centre | North Building – 1020 Martin Grove Rd, Etobicoke, ON M9W 1J1