There are over 500 Playgrounds and Parks in Mississauga just waiting to be explored from small green spaces to large destination parks, each park offers a unique experience and ways to stay active outdoors. The city has really emphasized creating a livable city, with tons of great opportunities for families to get outside and really enjoy what nature has to offer. The City of Mississauga has a 25-year master plan to protects the natural environment and create great public spaces to make healthy and happy communities.
Hancock Woodland Park
Written by Donald Yap from Exploring with the Yaps
"Exploring with the Yaps focuses on sharing experiences, tips, and tricks on travelling with a young family and the best places to bring your little ones. Exploring with the Yaps are located in Mississauga, ON and focus alot on local content".
Location: map
Address: 2151 Camilla Rd, Mississauga, ON L5A 2K1

This park is located near the Cooksville area. This park offers a natural playground, community garden, woodland nursery, and much more for the whole family to explore. Here you can find a culturally diverse array of restaurants and shops. If you want to continue with the community vibe of the park, we highly recommend the Apple Market a favorite of locals, with tons of freshly baked treats.  Hancock Woodlands Park offers the perfect location for a local family day trip as it offers not only the natural playground but lots of natural space to explore.
Where is Hancock Woodlands Park?
The unique park is located in the Cooksville area, located off of Camilla Road near The Queensway. The historic property and former commercial nursery is located in the middle of a residential area. The main parking lot is at 2151 Camilla Road. You can also park on Corsair Rd and enter from the woodlot entrance.
Hancock Woodlands is conveniently located close to the Hurontario exit of the QEW. You can enter the Hancock Woodlands park from its main parking lot located at 2151 Camilla Road. You also can enter from the woodlot entrance off Corsair Rd. 
The Hancock Woodland park is a perfect example of this. This 10-acre piece of property is easily missed but has a unique place in Mississauga's history. in 1931, the woodlands were purchased by Leslie and Dorothy Hancock. Leslie, A graduate of the Ontario Agricultural College, began work on the rough, unploughed swampy pasture and scrub bush. Eventually converting the area to a functioning nursery, producing ornamentals for use in its landscape projects throughout many parks in Mississauga.

Hancock Woodland Nursery
Horticulture and landscaping remained in the family as many of Leslie and Dorothy's children and grandchildren have followed in their footsteps. Each of their children working and owning the nursery. All eventually working in landscape planning and architecture. Their projects can be seen throughout the city and the world.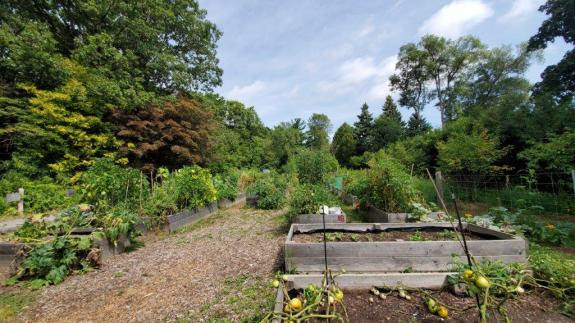 Beautiful garden beds at Hancock Woodlands Park
In 2010 the Hancock family sold the nursery to the city of Mississauga, with the request that they preserve the property for generations to come as parkland. This beautiful park provides your kids to explore a landscaped home grounds and wooded sanctuary for native and naturalized plants.
Age Range: All Ages -> This is the perfect park for families to explore the natural environment together and while it doesnt have a typical playground it offers lots of natural materials that children can climb, roll, walk and explore. 

Whimsical Woodland Park
Features: Hancock Woodland features a natural playground that evokes a whimsical woodland feel, with wood logs and mushroom type structures. Although the park doesn't have typical swings and slides, the structures are arranged in a figure 8 formation, creating an interesting obstacle course for your little ones to can race through the log tunnels and hop over the mushroom platforms.
Surrounding Park Area: Hancock Community Garden contains a beautiful woodlot,  and Hancock Park also has a community garden. Here local residents can come and grow their own food. Its also where The Friends of Hancock Woodland also hosts several events throughout the year to teach visitors about the woodland and plants that live on it.
The Friends of Hancock Woodland is volunteer group that works in partnership with the City of Mississauga to preserve, protect, educate and celebrate the Hancock Woodlands and its cultural heritage.

Overall Assessment: This is a lovely neighbourhood park
Found Hancook Woodlands Park interesting? Then why not check out 10 Amazing Parks in Mississauga to take your kids.
Check out the Best Parks in Halton Hills and Brampton as well!
Interested in a Great Resource, Checkout Parents Resource Facebook Group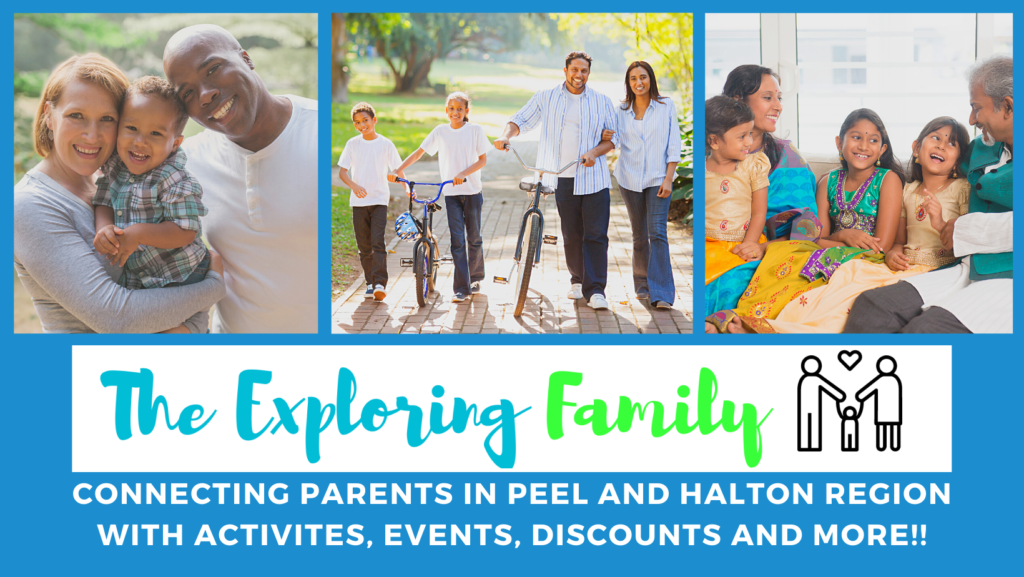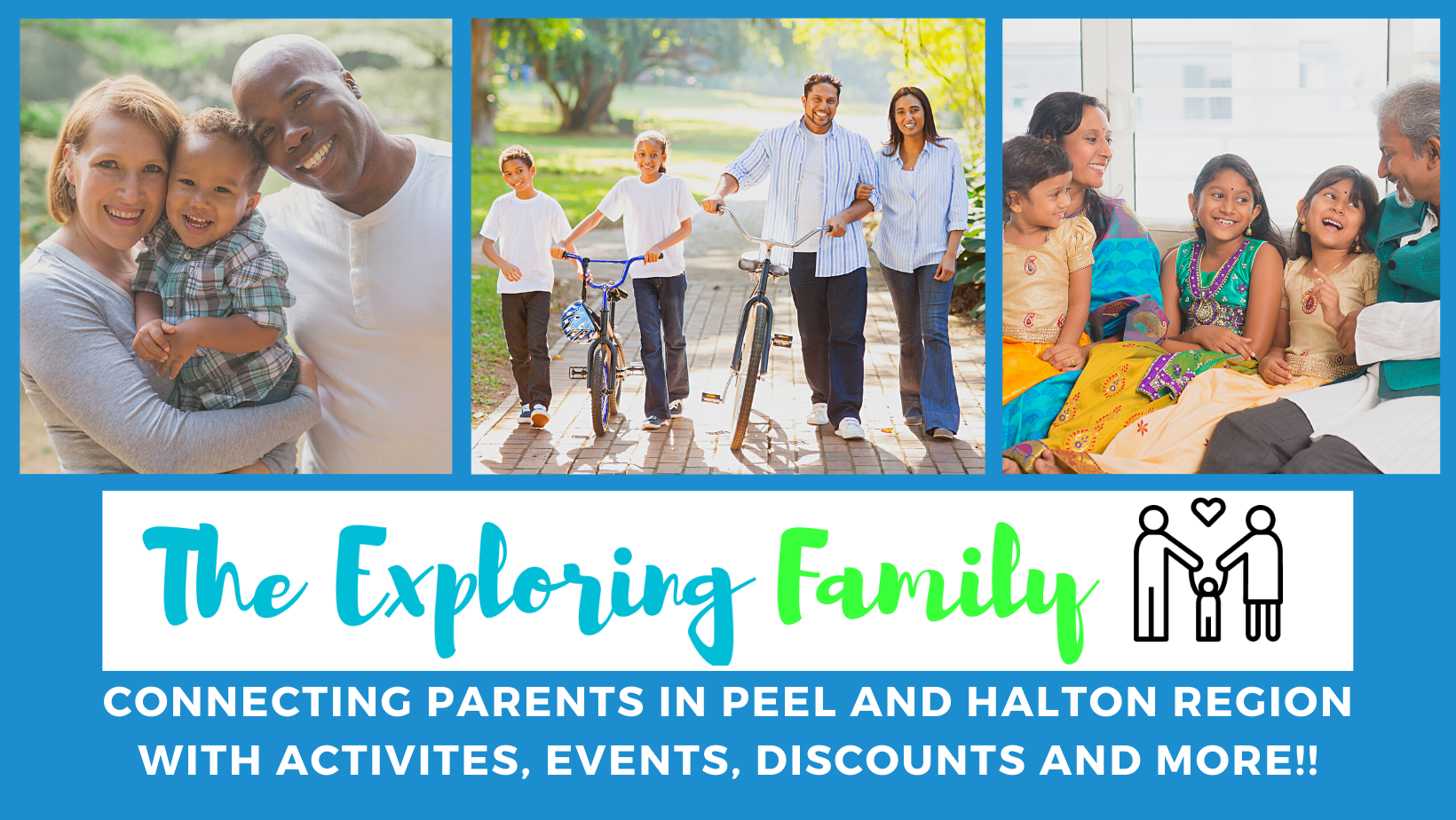 Please Note:  We do our best to ensure the information on The Exploring Family is accurate, however information and events are subject to change. 

Can you help make this article better?
If you have noticed an error, have additional information or would like to share a comment you can:
E-mail us at info@thexploringgamily.com
Find us on Facebook: The Exploring Family
Find us on Instagram: The.Exploring.Family