Now Kate and I have both extensively used the Medela Pump In Style Double Electric Breast Pump with our kids. Kate used the pump on and off for over 5 years while nursing her 3 kids: Monkey, Bear, and Roo. Back in 2018, Erin exclusively pumped for 3 months using the Medela Pump in Style for her daughter Thumper. Both Kate and I found success with the pump as Kate was able to help establish and maintain her milk supply while her preemie son was getting stronger in the NICU and she also pumped hundreds of ounces of milk using this pump for my own babies and was able to donate to a local milk bank. Erin was also able to exclusively pump for 3 months with minimal formula supplementation.
The most important thing when you are pumping is the Breast Pump so it makes sense to do research to make sure you are buying a pump that meets all of your needs such as mobile ability, level of suction, and how well it holds up being used multiple times daily if your an exclusive pumper like me.
Medela is one of the leading brands on the marketplace for Doule Electic Breastpumps, however it can be so hard to know which pump is right for you as everyone has different pumping needs. We spoke to multiple moms to compare and research all of the different Medela Breast Pumps currently available and provide you with a full review of what each breast pump does and does not do so that you are making an informed purchase.  If you want to check out the comparisons then checkout Choosing the Right Pump: Why Medela is Best!!  If you are looking to compare Medela vs another Brand then checkout the comparison of the Medela Pump in Style vs the Ameda Purely Yours Double Electric Pump.
Keep reading to find out more about how Medela has improved the original Medela Pump in Style by introducing the new Medela Pump in Style Max Flow. This will provide you with a full review of my experience using the Medela Pump In Style Max Flow as an exclusive pumper for the last month for my son.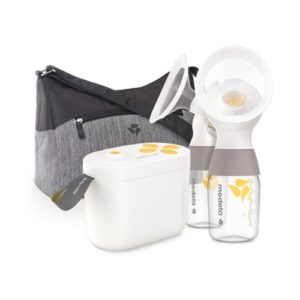 Product Overview:
Medela was inspired by the Symphony to create another hospital grade pump but make it available for home use as the Symphony is often only available in the hospital or by rental. Medela introduced the NEW Pump in Style last fall which uses a combination of innovative research based 2 Phase Expression technology and MaxFlow technology. The new advanced motor generates vacuum with micro-vibrations for effective breast milk expression. The 2 Phase Expression technology mimics real baby feeding by starting the pump session with a fast lighter pull to signal your nipples for the milk to begin to flow and then transitions to a stronger suction to remove your milk.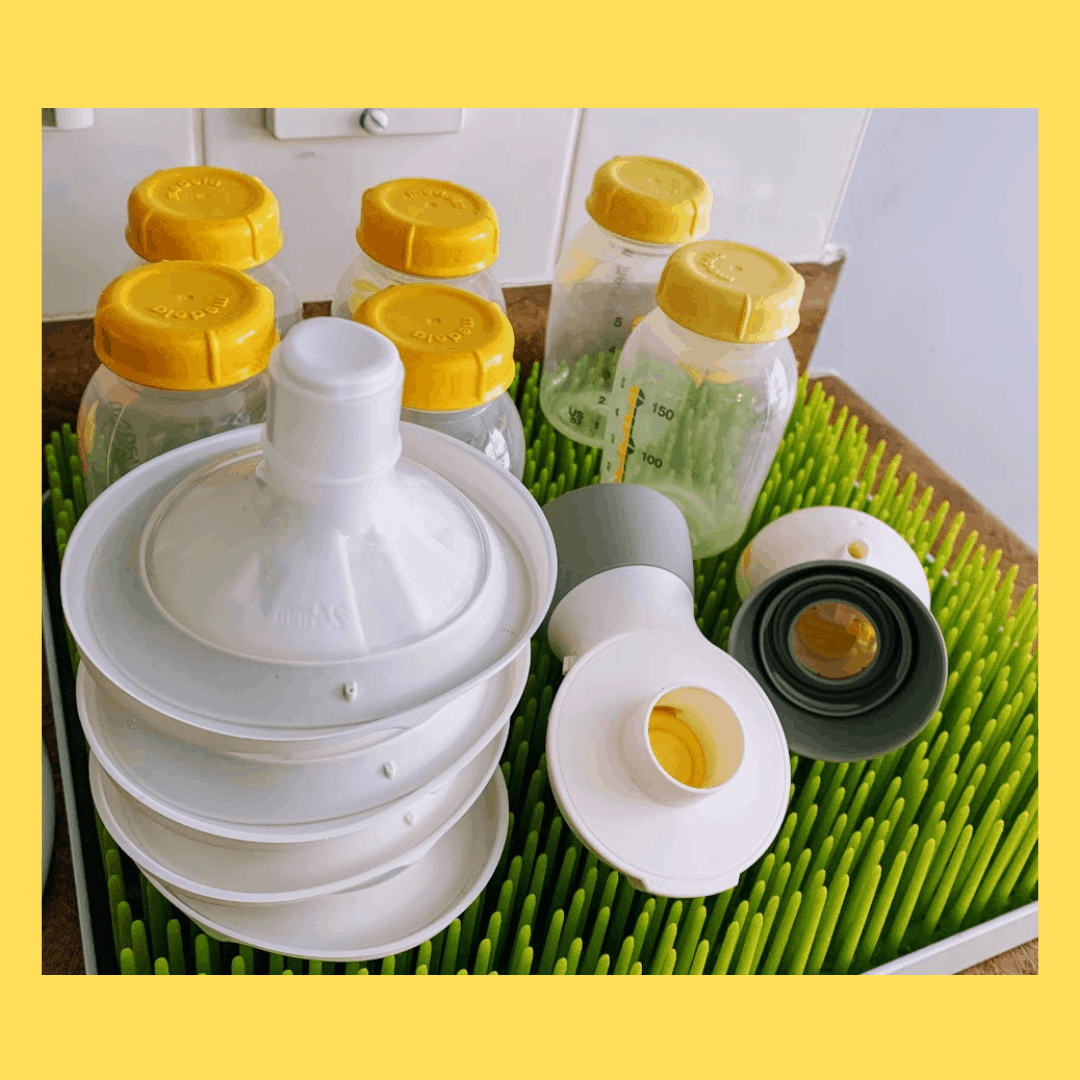 1 x Pump In Style® with MaxFlow™ Breast Pump

4 x 5 oz/150 ml bottles with lids

2 x Bottle stands

2 x 21 mm PersonalFit Flex™ breast shields

2 x 24 mm PersonalFit Flex™ breast shields

2 x Breast shield connectors with membranes

1 x Complete tubing

1 x Cooler bag

1 x Cooling element

1 x Microfibre bag

1 x Battery pack (8 AAs not included)

1 x Power adaptor
Key Features and Benefits:
Here is my list of Pros and Cons about the Medela Pump In Style Max Flow to help you research and make the best decision before buying.
Pros: 
– This pump is durable and made for moms who plan to exclusive pump as it will be able to handle the high amount of repeated daily use in comparison to some other pumps that are made for a lighter pumping schedule. I use my pump minimum 8x daily. 
– Hospital Grade performance and is a closed system which prevents milk from entering the tubing, unlike the original Pump in Style that was an open system
– Few parts to clean and assemble and the parts are bigger making them easy to clean
– Uses micro vibrations for effective and comfortable breast milk expression
– The max flow flanges have been shown to increase milk volume by 11%, which I would agree is true as I pump more using the PersonalFit Flex flanges compared to the original hard plastic flanges. The PersonalFit Flex flanges are also more comfortable than the original flanges and provide a better fit to the breast. 
– Portability as the kit provides a cooler bag and ice pack for milk storage when your on the go
Cons: 
– It does not have a rechargeable battery pack so you must have access to an electrical outlet
– The pump is much smaller than the original which makes it easy to bring on the go, however it is still heavy enough that you need to put it down and cant pump and move around with it
– Membrane pump parts are not sold seperately so you must replace the whole PersonalFit Flex Connecters instead of just replacing the membranes when they become worn down and over used
How do the original Pump in Style and the Pump in Style Max Flow Compare?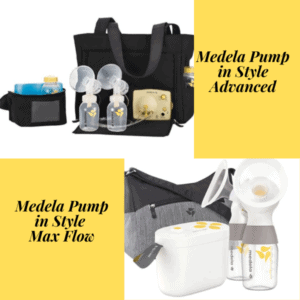 Original Pump in Style 
Price:

Open System – risk of milk back flowing

Uses 4 pump parts 

Plastic Breast Flanges

Much larger in size

Carry bag is either a backpack or large side bag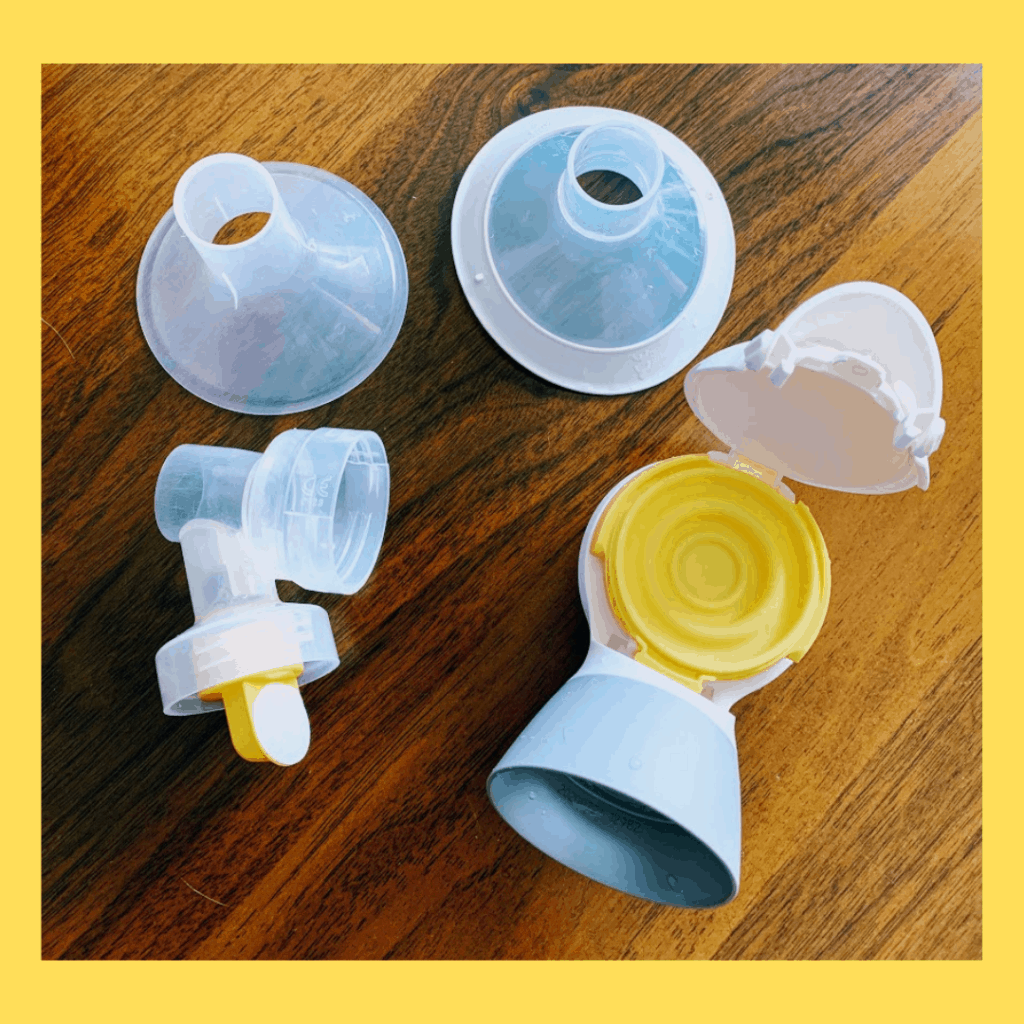 Pump In Style Max Flow
Price:

Closed System

Only uses 3 pump parts

Silicone Breast Flanges

More compact in size



---
You may also be interested in: