If you need a quick appointment or don't have a family doctor, there are several walk-in clinics Mississauga has to offer. You will find Urgent Care Clinics, Pediatric Walk-In Clinics and regular walk-in clinics for your healthcare needs. Whether you have a minor injury or illness, or you simply just want a check-up, there are many different choices for walk-in clinics in Mississauga.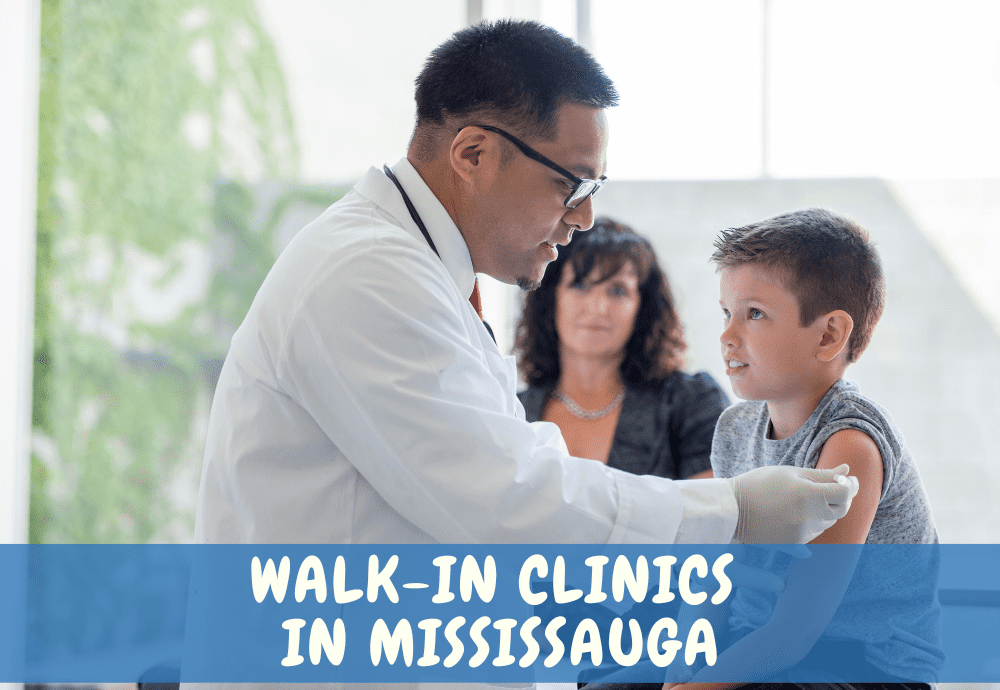 Many of the medical clinics in Mississauga offer longer hours and some are even open on the weekends. Most of these walk-in clinics accept new patients, allowing you to get a same-day appointment.
A walk-in clinic or urgent care clinic is a great place to go for a one stop way to get medical treatment for minor ailments, such as fractures, sunburns, colds and flus. If you are looking for an affordable and convenient way to see a doctor (and can't get in with your family doctor), and don't need an emergency room a Mississauga walk in clinic is the best choice.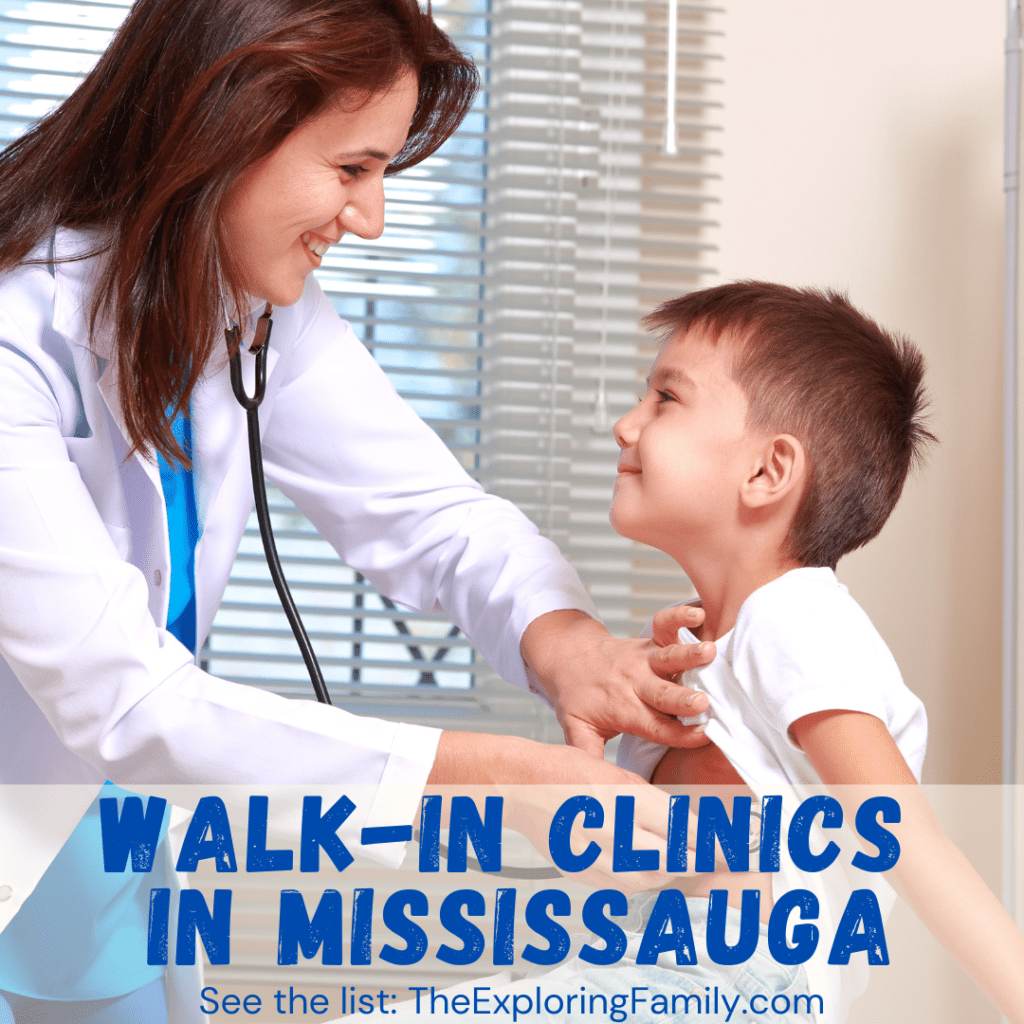 Walk-in Clinic Near me Mississauga
Click through the links to scroll to walk in clinics Mississauga has to offer.
Walk-in Pediatrician Mississauga
If you are looking for a pediatric walk-in clinic in Mississauga there are a few to choose from. These clinics are great with family medicine, immediate care and have years of experience taking care of several different medical needs.
In fact, some of these clinics have weekend hours, blood tests, and can help with overall health, flu symptoms and more for their walk-in pediatric patients.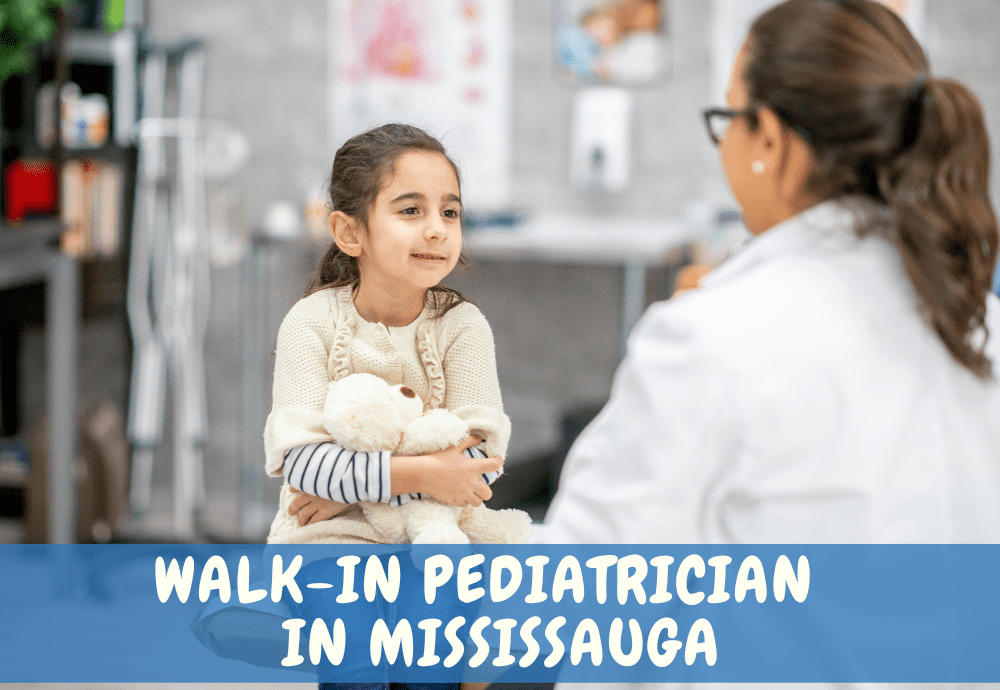 Pediatric Urgent Care – Duke of York
3885 Duke of York Blvd, #C107 Mississauga, ON L5B 0E4 – The Pediatric Urgent Care Duke of York Location offers complete pediatric care for kids and young adults from newborns to 21 years old.
Services
Pediatric Telemedicine
Pediatric Urgent Care
Routine Primare Care Pediatrics
Pediatric Eye Care Clinic
Child Development Center
Child Psychiatry Clinic
Pediatric Allergy Clinic
Pediatric Cardiology Clinic
Neonatal Jaundice Clinic
Breastfeeding and Lactation
Pediatric Nutrition & Feeding Disorders Clinic
Pediatric Asthma Clinic
Ear Nose and Throat Clinic
Immunization Clinic
Pediatric Travel Clinic
Pediatric Physiotherapy
This clinic is staffed exclusively by pediatricians. They are open 7 days a week, but are closed on all federal holidays, making this one of the best urgent care centres to visit with your children when looking for care on weekends. They will be made the top priority whether its a regular visit or your require treatment plans.
Rapid Access to Medical Specialists
21 Queensway West, Mississauga, ON, L5B 1B6 – Rapid Access to Medical Specialists is located in Mississauga and focuses on specialty and acute-based medical care. There are several different services offered at this clinic. This clinic isn't only for children's medicine, however, they do offer pediatric services as well as adult medical services. Patients of all ages can visit this location with minimal wait times and speak to experienced healthcare providers.
Services
Online Services
Children's Clinic
Adult Medicine Clinic
Family Physicians
Women's Clinic
Healthy Sexuality Clinic
Driver's Clinic
Trauma Clinic
Annual Health Exams
On-Site Pharmacy
On-Site X-Ray & Laboratory
Travel Clinic
Other Clinics
The Rapid Access Clinic offers several different services. They are open 365 days a year and have extended hours that go from 8am – 11pm.
Arubah Kids Clinic
11-720 Bristol Rd. W, Mississauga, ON, L5R 4A3 – Arubah Kids Clinic is a great pediatric walk in clinic Mississauga has to offer. They serve Mississauga, Brampton, Oakville and Surrounding Communities. They have several different pediatric services to choose from.
Services
Allergies
Asthma
Children's Vaccinations
Constipation
Cough & Colds
Diarrhea
Ear Infections
Eye Infections
Fever
Minor Injuries
Newborn care
Rashes
Stomach Pain
Throat infection
Urinary Infections
Vomiting
Virtual Care
This clinic is open 6 days a week and provides high quality walk in pediatric care to all children. There are several different services offered, making it a great place to visit in Mississauga.
Other Mississauga Walk-in Clinics
There are several other Mississauga walk-in clinics to choose from if you don't need pediatric urgent care in Mississauga. From Streetsville walk-in clinics to Bristol Urgent care and so much more this list will help you find a walk-in that is right for you.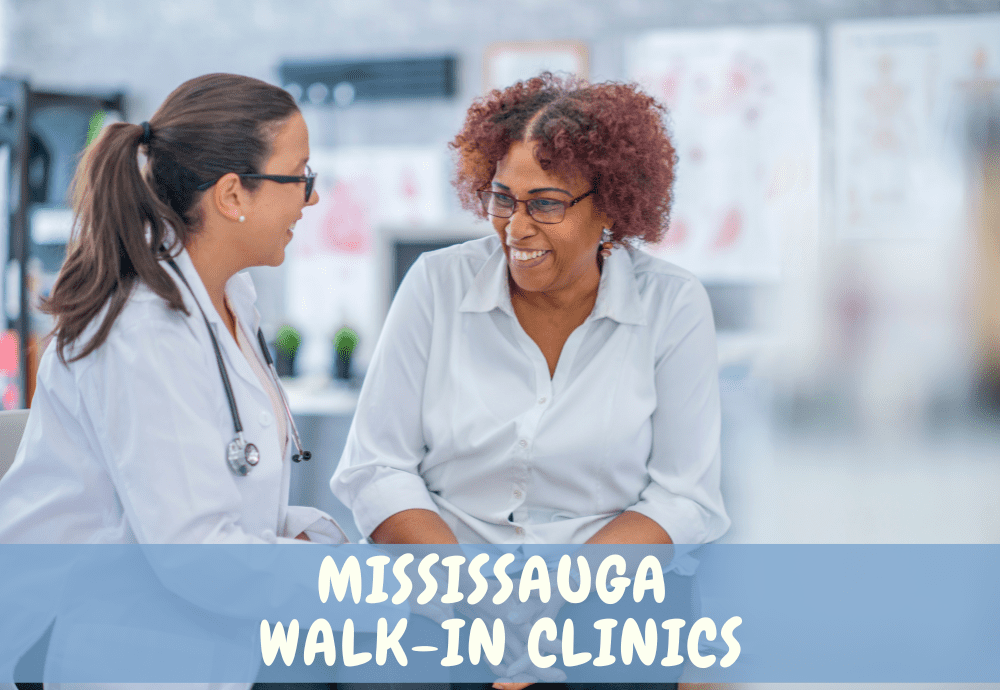 Walk-in Clinics in Mississauga
Walk-in clinic Near Me Mississauga
Walk-in Clinics Mississauga
There are several walk-in clinics in Mississauga that offer a wide variety of different services. Make sure you have a valid health card handy before you visit, this will make sure that you don't wait a long time to be seen and have your visit covered by OHIP. These clinics are great to visit if you have a common condition, don't need to visit a hospital emergency department and want to receive excellent medical services.
Some of the walk-in clinics in Mississauga offer great service though online doctors too, so you don't have to leave your home to find the right clinic for you. If you want respectful care from excellent health care professionals that offer walk-in appointments, there is a clinic in Mississauga for you.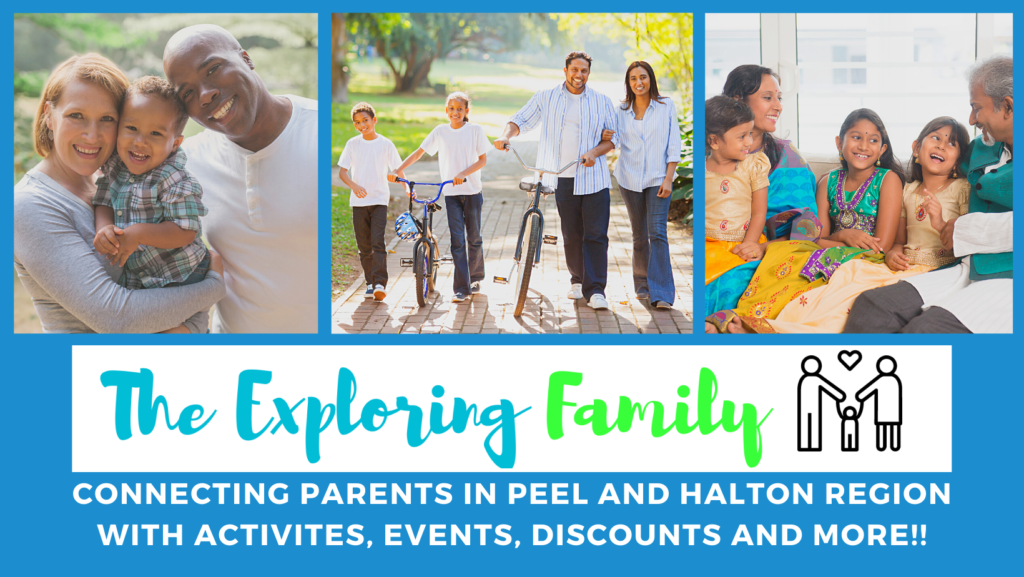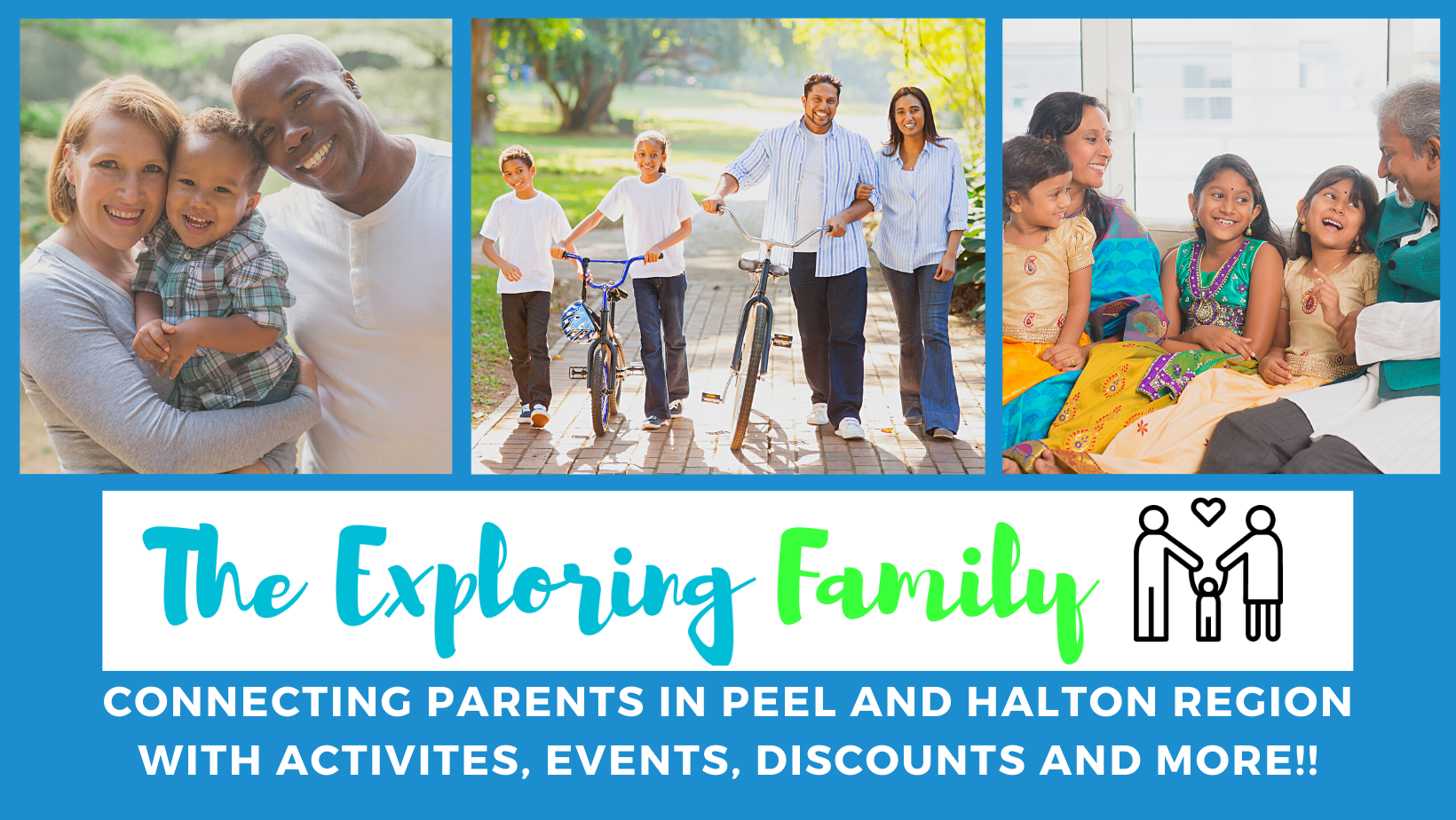 Can you help make this article better?
If you have noticed an error, have additional information or would like to share a comment you can:
E-mail us at info@thexploringfamily.com
Find us on Facebook: The Exploring Family
Find us on Instagram: @The.Exploring.Famil
More Local Mississauga Resources