Believe it or not, Toronto and its surrounding areas offer several opportunities to those who want to go fishing. From Perch to Trout, Walleye to two types of bass, there are many Ontario Fishing Spots Near Toronto.
Fishing is just one of those relaxing pastimes that many enjoy. Plan a quiet day fishing by yourself, go with your friends, or make a day trip out of it with your family. You are sure to enjoy catching and even eating some delicious fish.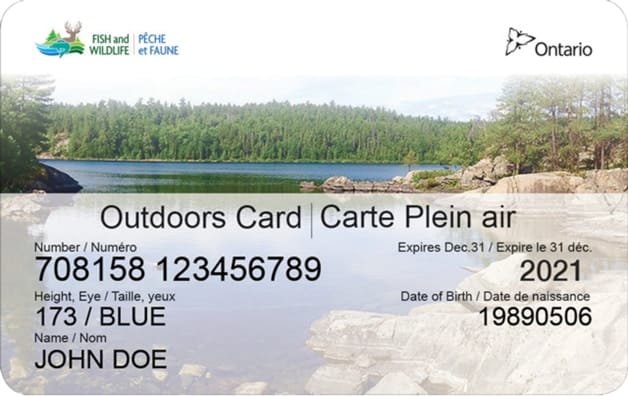 Before You Go Fishing in Ontario
When fishing in Ontario there are licenses that must be purchased. If you are 18 and over or under 65 you will need a valid Outdoors Card and a fishing license.
Visit the Ontario Government's website to learn more about fishing in Ontario.
Ontario Fishing Spots
Click the links below to find some of the best places to fish in Ontario.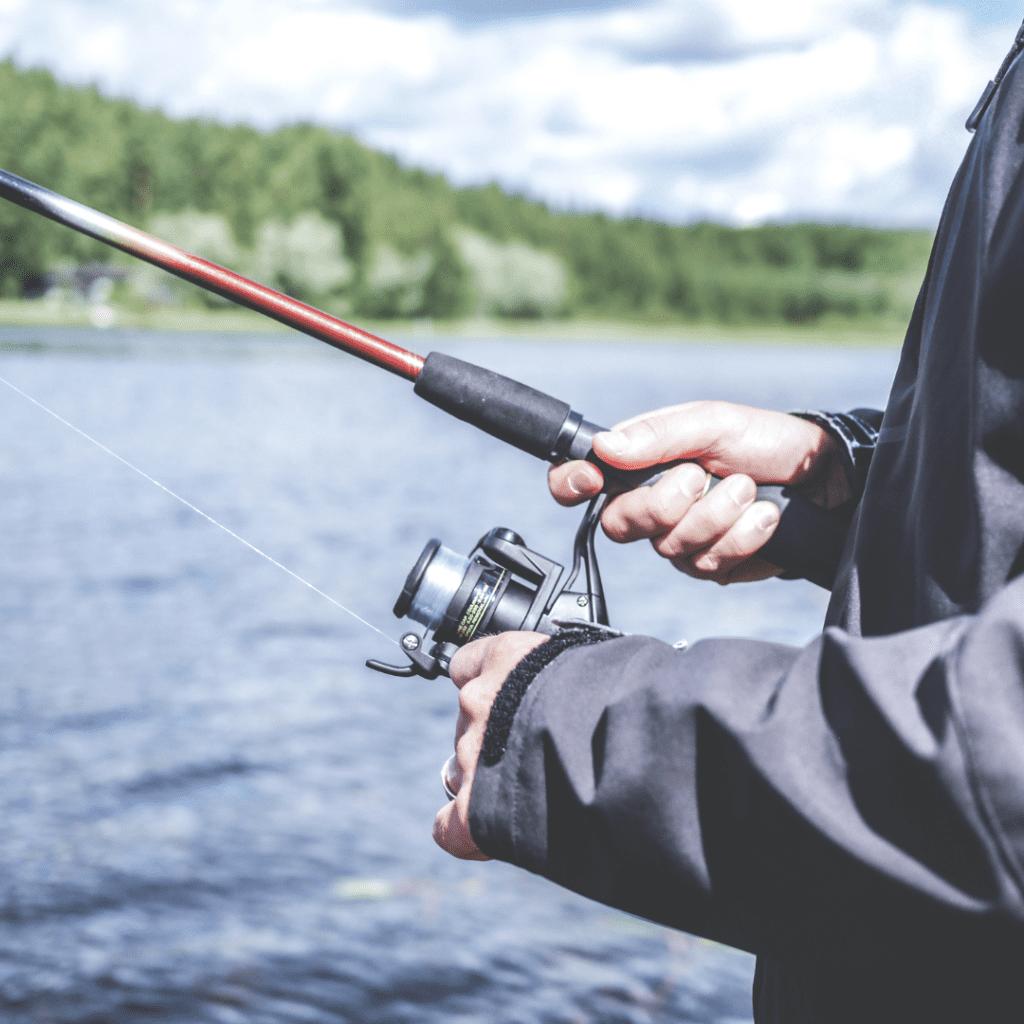 Fishing Spots in Ontario
Fishing in Ontario Canada is a fantastic way to enjoy a day out in nature. There are many Ontario Fishing Lakes, Rivers, and more to choose from. You are sure to find some of the best places to fish in Ontario, close to you.
Toronto Islands
The Toronto Islands have some amazing spots to catch some fish. Take the ferry over for the day and enjoy a relaxing fishing adventure. There are a wide variety of activities on the island to take part in and some beautiful beaches to swim at if you find yourself needing to cool off.
Types of Fish Found Here:
Bass
Sunfish
Pike
Perch
Carp
Ashbridges Bay Park
1561 Lake Shore Blvd E, Toronto, ON M4L 3W6 – Ashbridges Bay Park is not only a great spot for fishing but a beautiful location for sightseeing. This park also has paved and hard-packed walking trails, allowing for accessibility. Take a nice walk along the boardwalk when you are done fishing.
Types of Fish Found Here:
Pike
Sunfish
Carp
Largemouth Bass
Perch
Tommy Thompson Park
1 Leslie St, Toronto, ON M4M 3M2 – Tommy Thompson Park is a stand-out location near downtown Toronto. The fishing opportunities here are wonderful if you want a nice relaxing fishing excursion. Not only is this a great fishing hole in Ontario, but it is also a beautiful and scenic nature park being one of the largest natural habitats on the Toronto waterfront.
Types of Fish Found Here:
Perch
Largemouth Bass
Black Crappie
Carp
Lake Trout
Humber River Marsh
2595 Bloor St W, York, ON M6S 1S2 – Humber River Marsh is a fantastic place in Toronto to go fishing with your family. Especially if you have kids. There is a marsh area, an east bay section, and a marina boardwalk, all where you can cast a line. There are several varieties of fish that can be caught here throughout the seasons.
Types of Fish Found Here:
Rock Bass
Chinook Salmon
Largemouth Bass
Carp
Fresh Waterdrum
Smallmouth Bass
Black Crappie
Pike
Sunfish
Grenadier Pond
1873 Bloor St W, Toronto, ON M6R 2Z3 – Grenadier Pond is located in High Park in Toronto. There are permitted areas in which people and their families can access fishing here. This park is a great place to go for a walk, have a picnic and catch some fish.
Types of Fish Found Here:
Pike
Sunfish
Bass
Perch
Carp
Bluffer's Park
1 Brimley Rd S Scarborough, ON M1M 3W3 – Bluffer's Park is the ideal place for seasonal fishing expeditions. With beautiful views of cliffs, trails and more, this park is a gorgeous spot to spend the day fishing with your family or friends. There are a variety of fish that can be caught here, making it a great place to fish in Ontario.
Types of Fish Found Here:
Walleye
Rainbow Trout
Brown Trout
Carp
Perch
Sunfish
Bass
Colonel Samuel Smith Park
3145 Lake Shore Blvd W, Etobicoke, ON M8V 4B6 – Colonel Samuel Smith Park offers a wonderful fishing experience for all ages. Located in the Kipling and Lakeshore area, there are unlimited possibilities for fun close to home. This park is fantastic to visit all year round and offers several varieties of fish to catch.
Types of Fish Found Here:
Catfish
Sunfish
Pike
Bass
Carp
Frenchman's Bay
591 Liverpool Rd, Pickering, ON L1W 1R1 – Frenchman's Bay located in Pickering is a great spot for families to enjoy fishing in Ontario. With a very diverse exo system, you are sure to catch some great fish. You can even choose your type of fishing at this location. Whether you want to fish by boat, or off the shoreline, the sky is the limit.
Types of Fish Found Here:
Carp
Pike
Black Crappie
Walleye
Sunfish
Catfish
Perch
Duffins Creek Marsh
Located in Ajax Ontario, Duffins Creek Marsh is a fabulous area to catch some fish. With four different pools of water, this marsh offers up an angler's dream. With a variety of ecosystems, come a variety of fish and this marsh can offer just that.
Types of Fish Found Here:
Carp
Pike
Smallmouth Bass
Largemouth Bass
Rock Bass
White Bass
Sunfish
G. Ross Lord Park
4801 Dufferin St, North York, ON M3H 5T3 – G. Ross Lord Park is located near Dufferin and Finch. Offering up a wonderful fishing spot where you can catch a variety of different fish, this park is a great place to enjoy a picnic and an afternoon on the water.
Types of Fish Found Here:
Carp
Catfish
Rock Bass
Pike
Marie Curtis Park
2 Forty Second St, Etobicoke, ON M8W 3P2 – Marie Curtis Park is located just off Lakeshore on the Border of Mississauga and Toronto. If you are looking for a place to go fishing all year round, this is it. There are boat launches and places to fish from land.
Types of Fish Found Here:
Carp
Catfish
Pike
Smallmouth Bass
Sunfish
Largemouth Bass
Rouge River
195 Rouge Hills Dr, Scarborough, ON – Rouge River boasts some of the best fishing in and around the GTA. Located in Scarborough, the river at the mouth of the beach offers a great place for fishers to cast. However, the upstream also has some fantastic seasonal fishing areas.
Types of Fish Found Here:
Carp
Smallmouth Bass
Largemouth Bass
White Bass
Rock Bass
Pike
Sunfish
Perch
Creek Chub
Heart Lake
10818 Heart Lake Rd, Brampton, ON L6Z 0B3 – Heart Lake Conservation Area is a wonderful, scenic place to take the entire family. There are several different activities that you can do here after a day of catching some amazing fish.
Types of Fish Found Here:
Carp
Black Crappie
Pike
Sunfish
Largemouth Bass
Rock Bass
Pumpkin Seed
There are many different fishing lakes in Ontario to choose from. Especially if you are looking to catch a variety of different fish. No matter where you choose to go, fishing in Ontario Canada is a great way to spend a day with your family. Pack a picnic and all your fishing gear and head out to find your favorite spot.
Want to stay in the know with all things local? Don't forget to join our locally focus Facebook group: Parents Resource – Open to any families in GTA