If you have landed here, it is quite probable that congratulations are in order. Your due date is probably coming up soon and you are wondering what to pack in your hospital bag. Our Canadian Hospital Bag Checklist for Labour and Delivery is specific to make sure Canadian mamas pack everything they need for the hospital.
Thankfully we have a Hospital Bag Checklist Canada can use to make sure they are ready for that special day.
Recommended: Choosing the Right Breast Pump, Unique Canadian Made Baby Gifts, Baby Budget Tips: How to save on Diapers, The Ultimate Diaper Bag, Best Gifts for a Pregnant Women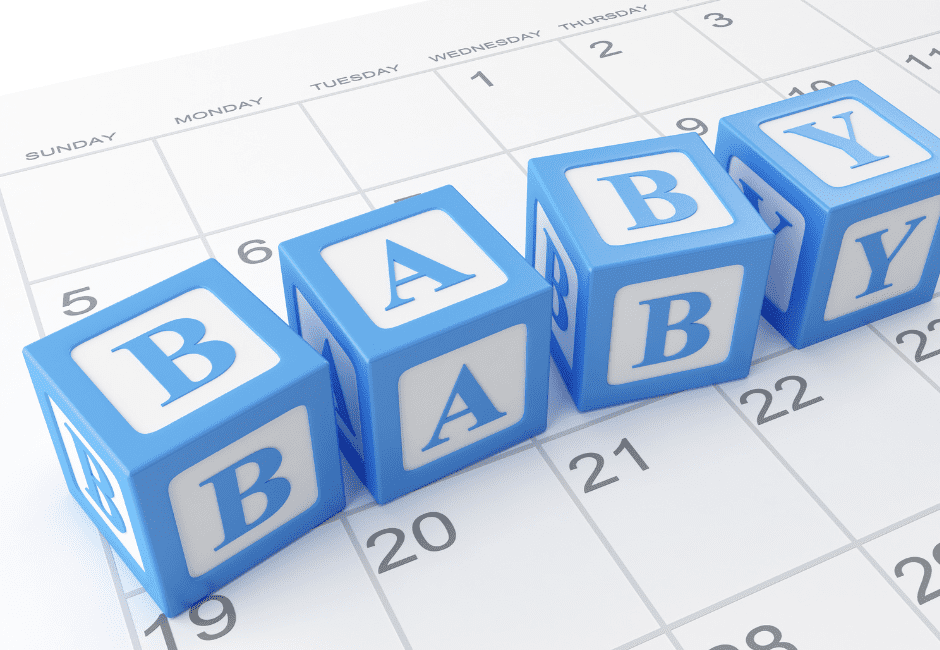 What week Should you Start Packing Your Hospital Bag?
When packing a hospital bag for twins, mom, and baby, or any of the above, it is important to be ready. It is recommended that you have your hospital bag packed and ready to go no later than 32-35 weeks. This will ensure that you aren't missing anything
What Should I Bring to the Hospital for Delivery in Canada?
There are several items you aren't going to want to forget to pack in your hospital bag. Use this Hospital Bag for baby and Mom Checklist to ensure you are ready for the big day.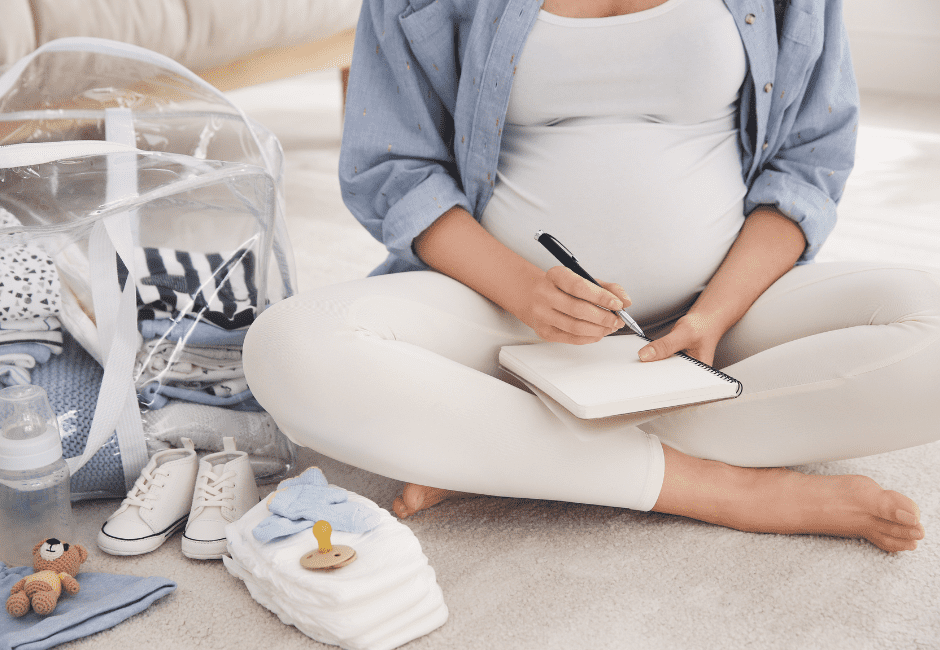 Hospital Bag Checklist for Mom
There are going to be some specifics that you as a new mother are going to want on hand in the hospital when you are both in labor and after delivering your little bundle. You may want to pack a smaller bag for while you are in labour and a larger one for your subsequent stay after delivery.
Identification and Health Card
You are going to want to ensure that you have your identification and health card ready to go. This will streamline the process of getting you admitted and checked upon arrival to the hospital. Make sure to put these items in an easy-to-access place.
Your Birth Plan
Having your birth plan with you can help you to stay on track with what you what in terms of labour and delivery. Don't forget to pack a copy of it in your bag.
A Doula
While you can't pack your doula in your hospital bag, you really should consider having one. A doula is a support person that is very helpful to have during delivery to help advocate for you, offer suggestions/massage, and help guide you through the delivery process. The labour nurses don't stay with you the whole time, whereas a doula does.
Lip Balm
You will want to stay as comfortable as possible during labour and after delivery. Lip balm will help prevent you from getting dry cracked lips.
Elastics or Headbands
Keeping your hair tied back or out of your eyes will help to keep you as comfortable as you can be.
Birthing Gown
A birthing gown can be a game changer when it comes to your labour and delivery experience. These gowns have strategically placed openings that allow for your medical team to properly monitor the status of mom and baby, and also to help with delivery.
Glasses
If you wear contacts, you are going to want to bring glasses along with you to the hospital. It is highly recommended that you do not wear contacts during labour as they can cause eye strain and more during active labour.
Music
Listening to music while in labour can help to relax and calm you. Make sure you bring along a playlist of your favorite relaxing music that will help to provide a positive distraction source.
Focus Point
Bring along photos of family, friends or pets to help keep you distracted and give you something positive to focus on.
Comforter or Pillows
While hospitals tend to provide pillows and blankets, they aren't always the comfiest. Bring along your favorite blankets and or pillows to keep yourself comfortable.
Large Towel
Having your own towel can be a source of comfort during your hospital stay. Just make sure that it isn't a white one. You don't want it to get mixed up with the hospital's towels.
Massage Lotion/Oil
Make sure to pack massage lotion or oil but ensure that it is unscented. Hospitals tend to be somewhat dry and not only will this keep your skin moisturized, but it can help during labour.
Ice Pack, Hot Water Bottles Etc.
Ice packs and hot water bottles can be very effective for pain relief, especially while you are in labour. In fact, bring along two tennis balls in a sock to help massage out any back pain.
Hard Candy, Lollipops, Popsicles, and Clear Beverages
These items can help to keep you hydrated and relaxed in the hospital. If you go with a sports drink like Gatorade, DON'T buy the red one. If you throw it up during labour (which can happen), the red color can be confused with blood. Stick with items that are not red.
Toiletries
Making sure that you have the right toiletries is really important. Bring the following with you in your hospital bag to ensure optimal comfort.
Deodorant
Face Cream
Hair Brush
Toothpaste
Toothbrush
Other Things Mom Should Pack
Nursing Bras
Large Underwear
Comfortable pants
Slippers
Robe
Maternity PJs
Nipple Cream
Phone Charger
Pads/Adult Diapers
Hospital Bag Checklist for Baby
Once you have your bag all packed, it is important to ensure that you are going to have everything packed for your little one's arrival. There are several things you should pack in your hospital bag for the baby.
Baby Wipes & Vaseline
While you may not think about it, vaseline is a trick of the trade that so few moms know about. For the first few days after your little one is born, their stool is sticky and tar like. (Also known as Meconium). Vaseline helps to make cleaning up much easier.
Car Seat
You want to ensure that your car seat is ready to keep your little one safe. Make sure to install any bases in your vehicle prior to going into labour. It is also important that you educate yourself on how to properly use it.
Baby Hats
No matter the season, baby hats will work to keep your baby warm and cozy. Pack a few in your hospital bag.
Receiving Blankets
While the hospital sometimes provides blankets for your baby during the stay, you will want to ensure you have some available for your trip home.
Sleepers and Onesies
That first night after your baby is born, you may need to change their outfit a few times. Not only that, but you will want something warm to bring them home in and a variety of options. You never know what size is going to fit your baby, so bring along some in newborn size and some in 0-3 months. Just don't over pack, 2 of each should be fine.
Soother
If you plan on using a soother, make sure to bring them with you to the hospital. You can ask your nurse to steralize them for you.
Diapers
Diapers are also important to pack. You don't have to bring the entire package, just bring a few. Much like the outfits, you may want to consider bringing a few newborn diapers and a few 0-3 months.
What do the Hospitals Provide for Labour and Delivery?
What hospitals provide for their patients varies greatly. It is a good idea to call the hospital you are giving birth at and simply ask.
Some hospitals allow you to purchase a kit that includes some or all of the following:
Plastic drinking cup
Disposable wipes for cleaning
Pen
Baby diapers
Large peri-pads
Small peri-pads
Peri-bottle
Mesh underwear
Hat for baby
Information package for mom and baby
What Should I Wear in the Hospital After Giving Birth?
After giving birth, you are going to want to be as comfortable as possible. That's why having a hospital checklist for mom and baby is so important. If you are having a Cesarean section, you are going to also want to ensure that you pack a realistic c section hospital bag.
Ideas for What to Wear After Birth
Robe
Nursing bra or nursing/loose tank
Comfortable disposable underwear
Nursing pads
Delivery gown
Maternity PJs or loose lounge pants etc
Comfy socks and slippers
Hair ties or headbands
Does my Partner Need a Hospital Bag in Canada?
It may be a good idea to have your partner pack a small bag to bring to the hospital for delivery as well. Especially if they are staying with you through the night.
What Your Partner Should Bring to the Hospital
A change of clothing
Cell phone & phone charger
Snacks and Beverages
Money for the Vending Machine
Toiletry essentials (in case they stay a while)
Gum/Breath mints
Having a hospital bag checklist printable can really help you to ensure that you are ready for that very special day. You aren't going to want the additional stress of last-minute packing and this hospital bag checklist for mom and baby can help to relieve some of the worries.