So muffins are my favourite on the go breakfast option but I am always looking for healthier weight watcher muffin recipes as I am trying to lose the last 20 pounds of baby weight. This recipe is for the Banana Weight Watcher Muffin and is known as the ABC muffin as it uses three simple ingredients – apple, banana, and carrots to ensure you get a good serving of vegetables and fruit – the perfect way to start of your day. One of my favourite recipes that I have found are Weight Watchers Muffins as you can still have a muffin within the Smart Point System.
Kate made these for the first time during a baking exchange that had a twist, that she had to make a healthy muffin recipe – No white flour, no refined sugars, no butter or bad oils, no dairy, and if you are adding chocolate it had to be dark chocolate! Phew a lot of guidelines to follow but she was up for the challenge of finding a healthy muffin recipe that was still delicious!
Weight Watchers Banana Muffins
This simple and tasty Weight Watchers Banana Muffin is low in points making it a great option. In the past, I have learned that I don't want to blow all my points in the morning on breakfast as otherwise I am hungry for the rest of the day, however I am happy to 'spend' my points on these Banana Weight Watchers Muffin Recipes. Our whole family love these 2 Smart Point Muffins and were happy to use our points on them for breakfast. The exciting thing about this weight watcher muffin recipe is that there are endless changes you can make to combine different flavours and make multiple variations including chocolate weight watcher muffins.
Banana Weight Watchers Muffins
These light and fluffy Banana Muffins, are made with apple sauce, banana, carrots and whole wheat flour and are just 2 Smart Points on the Blue Program. I love muffins for breakfast but I just couldn't justify 'spending' the 18 points on the chocolate chip muffin from Tim Hortons no matter how much I love them! These Weight Watcher friendly Banana muffins are just 2 Smart Points and satistfy my craving for muffins.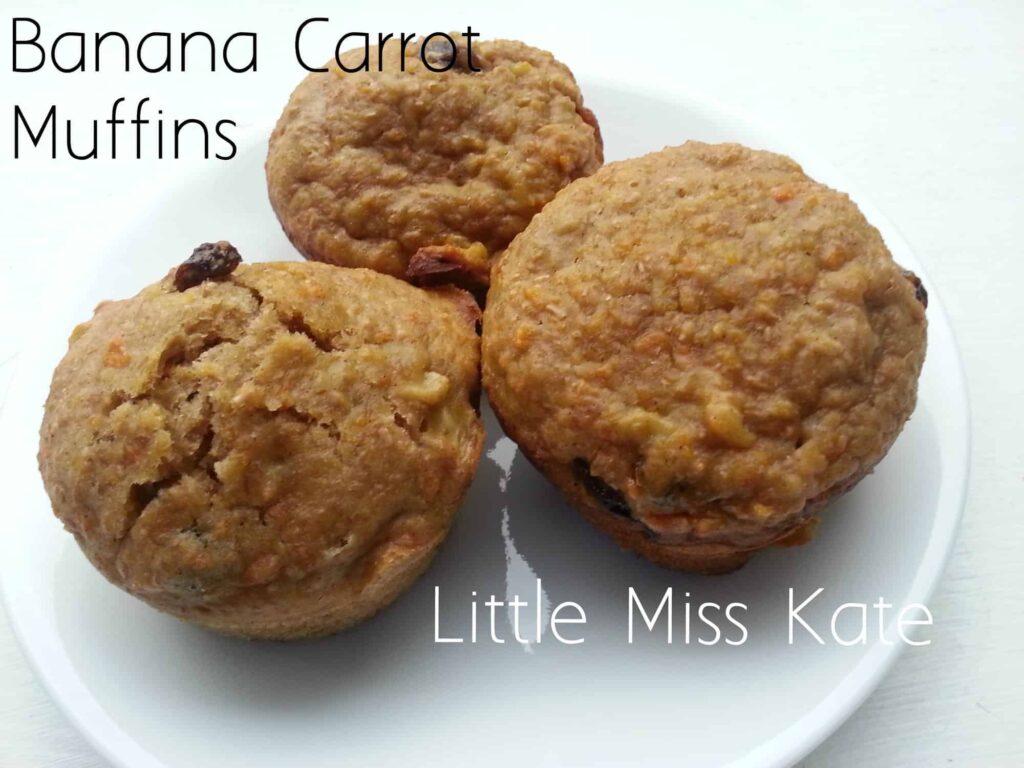 Yield: Makes Approximately 18 muffins
Weight Watcher Banana Muffin Recipe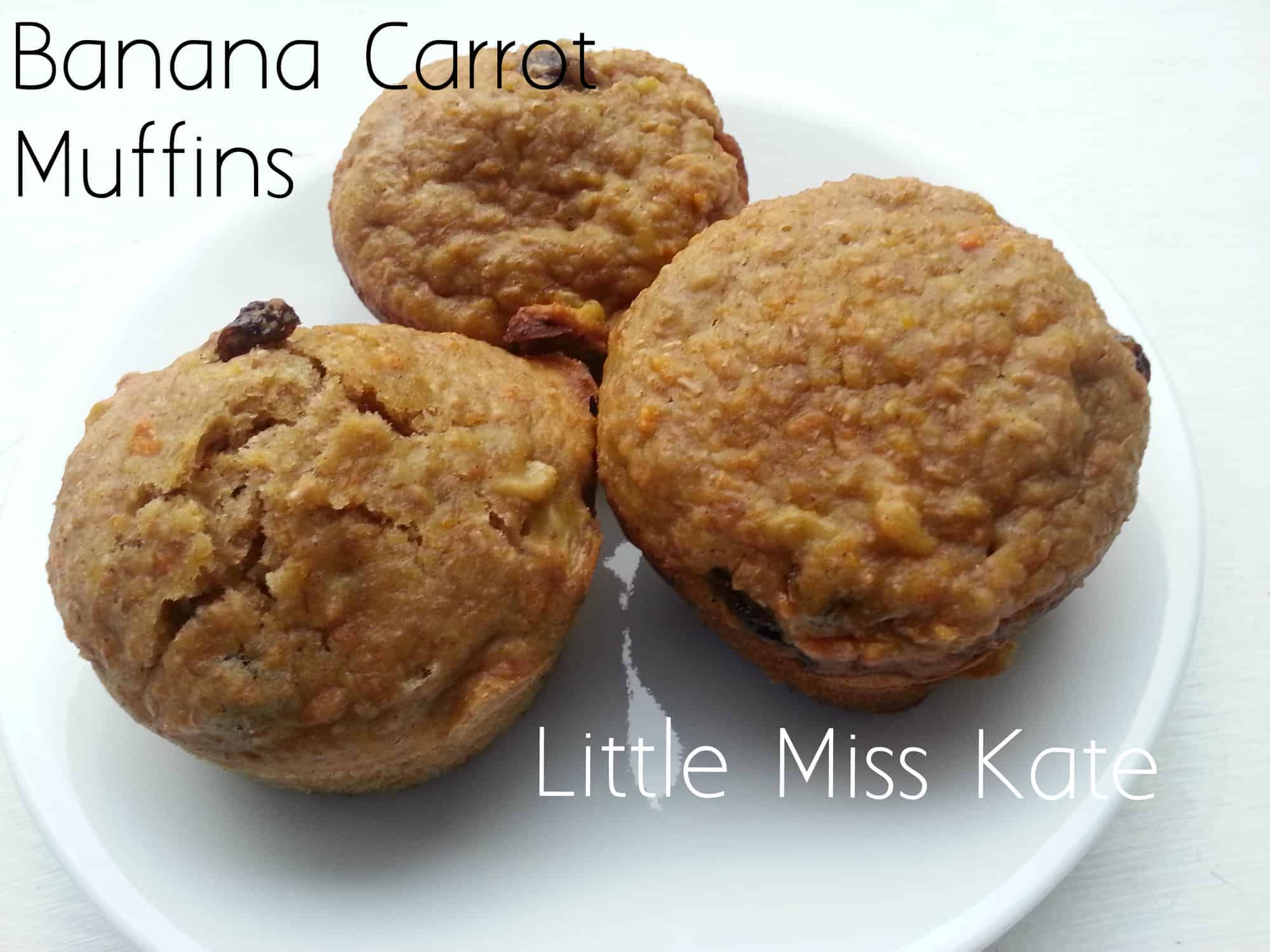 Prep Time 10 minutes

Cook Time 25 minutes

Total Time 35 minutes
Ingredients
3/4 Honey
3 Eggs - at room temperature
1/2 cup coconut oil, liquidifed
2 1/2 cups Whole Wheat Flour
1/2 tsp Baking Soda
1/2 tsp Baking powder
1/2 tsp Salt
1 tsp cinnamon
1/2 cup Apple Juice
1 cup Mashed Banana
3/4 cup Grated Carrots, I used my food processor
1/2 cup Raisins (optional)
Instructions
1 - Beat together the honey and coconut oil. Add eggs one at a time. If the eggs are too cold they will harden the coconut oil, so bring them to room temperature before starting.

2 - Add flour, baking soda, baking powder, salt and cinnamon. Mix until well blended.

3 - Mix in apple juice, banana, carrots and raisins. Adjust the amount of apple juice to get a batter that you can pour, but is not too soupy

3 - Spoon into greased muffin tins and bake at 350oF for 25 minutes or until golden brown

Notes
These muffins are moist and taste great.  They also freeze very well, so make a double batch so that you will have a healthy snack on hand!
Nutrition Information:
Yield:
18
Serving Size:
1 muffin
Amount Per Serving: Calories: 155Total Fat: 7gSaturated Fat: 5gTrans Fat: 0gUnsaturated Fat: 1gCholesterol: 31mgSodium: 129mgCarbohydrates: 20gFiber: 2gSugar: 6gProtein: 4g

The Exploring Family has calculated Weight Watchers Smart Points based on the individual ingredients used to make this recipe and not from the following nutritional information. The Exploring Family is not responsible for any loss or damage relating to your reliance on this nutritional information.