Summer might be gone but there is still lots of fun to be had at Canada's Wonderland in October.  Every weekend in October Canada's Wonderland hosts Camp Spooky family fun not-so-scary Halloween event that kids and parents will love.  Here are 5 things you need to know about Camp Spooky Halloween at Canada's Wonderland:
1 – Halloween fun without the fright – Camp Spooky is designed to be a fun experience for kids of all ages  There are people dressed up in costumes and fall decor around the park, but it all falls on the friendly, not scary side of Halloween No need to worry about your little ones getting a fright.
2 – Trick-or-treating – when you enter Planet Snoopy or Kidzville each child is able to pick up a trick-or-treat bag and a map.  Follow the map to 4 stations located around the kids area of the park to collect treats and treasures!
3 – Enjoy the rides– Along with all of the special camp spooky fun you still get to enjoy all of the regular rides and roller coasters at the park.  We had so much fun this year with Little Bear going on the mini coaster Taxi Jam for the first time, and Monkey taking on his first roller coasters and LOVING them.  He enjoyed Silver Streak and The Fly, and although you may not be able to tell from this photo that he went on this ride 2 more times!

4 – Take in a show – Need a break from all of the rides?  Head on over to the theater in Kidzville to take in one (or more!) of the fun and interactive shows that are playing several times a day.  We stopped in to watch the Charlie Brown;s Trick or Treat Show, and I think I loved singing along with the songs just as much as the kids did!  They also have Thomas & Friends,a and Barney shows this year, so make sure you check the schedule when you arrive.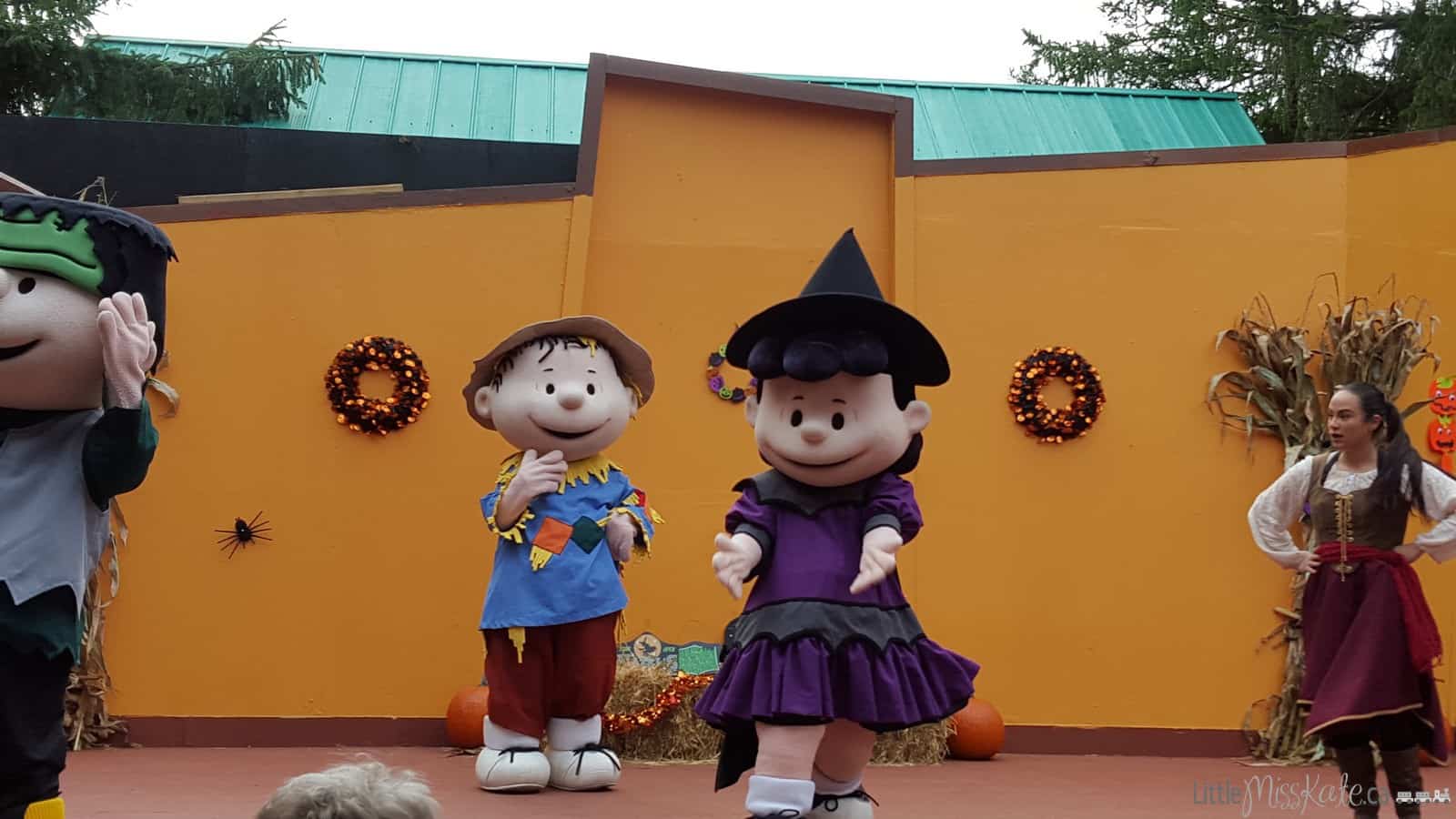 5 – Get dressed up – Break out your Halloween costumes, and wear them to the park.  There will be lots of fellow princesses and vampires in the park during the month of October.  You can even take part in the costume parade.
Camp spooky offers up lots of family fun during the month of October for families at Canada's Wonderland.  However if you are looking for some adult spooktacular entertainment, don't forget to check out Canada's Wonderland Halloween Haunt.  Join in on all of the Halloween fun that Canada's Wonderland has to offer this fall.  The kids will have fun at Camp Spooky without the fright!
Save