Vancouver is a busy and popular Canadian City to visit in the summer and often local residents and tourists are looking to escape the hustle and bustle for the weekend and explore Beautiful British Columbia and all that the province has to offer in its own backyard. British Columbia has many attractions for kids, families and couples, however sometimes you want to explore a new destination for a weekend and become a tourist in your own province. We have included locations that you can access either by flight or drive.
Below we have created a list of the Best Day Trips from Vancouver, some can be done over a short weekend or a single night stay while others may require a long weekend due to distance away from the City. British Columbia has so much more to offer than just Vancouver so why not explore the different regions of British Columbia this summer by taking one of our ideas for a weekend getaway from Vancouver for families! Checkout our Full Guide of Summer in Canada.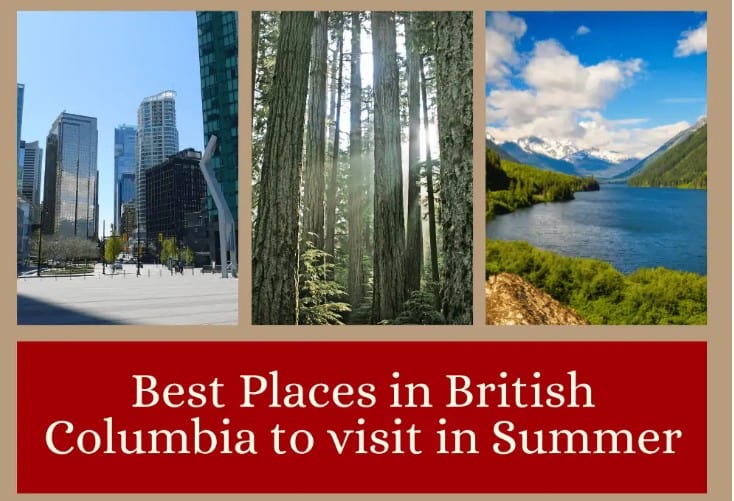 Short trips from Vancouver
Downtown Vancouver
Tofino
Squamish
Whistler
Galloping Goose Trail, Vancouver Island
West Coast Trail, Vancouver Island
Campbell River, Vancouver Island
Salt Spring Island
Haida Gwaii
Wells Gray Provincial Park
Kelowna
Victoria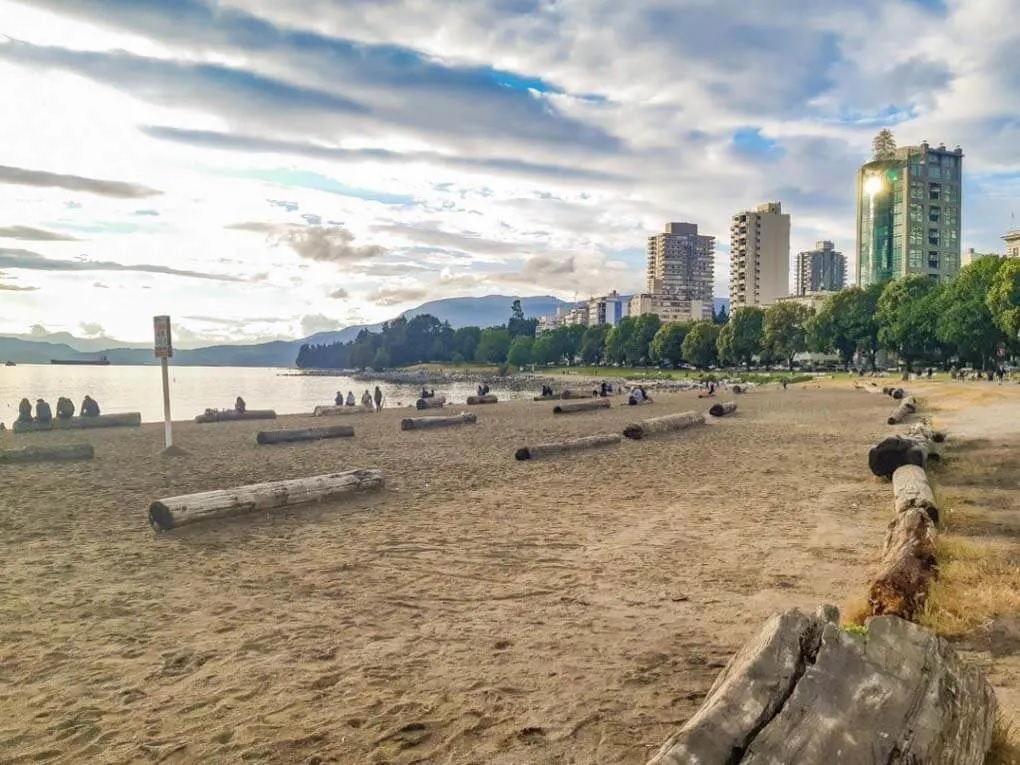 Have a Staycation Weekend in Downtown Vancouver
Easily one of the best places to visit this summer is the vibrant city of Vancouver. With so many fun things to do in Vancouver in the summer, you're never going to get bored! This huge city is located on the edge of the Pacific Ocean, but is also surrounded by towering mountains – it's the ultimate outdoor playground as the weather warms up and has so many opportunities to explore Vancouver with Kids.

Getting out on the water is a must during the summer months. Rent a kayak in False Creek, go on a boat cruise through the Howe Sound, or even go on a whale watching tour! For a once in a lifetime experience, be sure to book a ride in a floatplane! 

Vancouver is also close to some very nice hikes. Hit up easier trails like Lynn Canyon or wander the treetops at the Capilano Suspension Bridge. For something more challenging, you can hike the Grouse Grind or The Chief out near Squamish. The natural beauty during warmer months makes it so scenic you can't help but be in awe!  

Of course, no trip to Vancouver is complete without cycling the Sea Wall and exploring Stanley Park. This downtown park is huge and with designated bicycle lanes, a bike is the easiest way to get around. Vancouver is also home to many beautiful beaches and various great options of outdoor and indoor pools. You can even stop at some city beaches and stay until sunset. English Bay Beach and Sunset Beach are both top choices. 

Once you're hungry, head to the markets on Granville Island. Here, you can enjoy a range of cuisine including fresh seafood. My favourite restaurant is Bridges that is actually in the process of rebranding and renovating to Tap & Barrel Bridges. Our last visit we enjoyed a beautiful sunny patio and fish and chips by the water. If food trip is in your family's itinerary, there are also several great spot to find restaurants and coffee shops with kid-friendly menus. Take a short trip in the surrounding area and you will realize how much Vancouver has to offer!
Checkout our full Guide on How to Spend 48 hours in Vancouver with Kids!
Once you have had enough of the hustle and bustle of the metropolitan area of Vancouver then you may be looking for the best day trips from Vancouver for families.
Exploring British Columbia in Summer: The Best Places to visit in BC!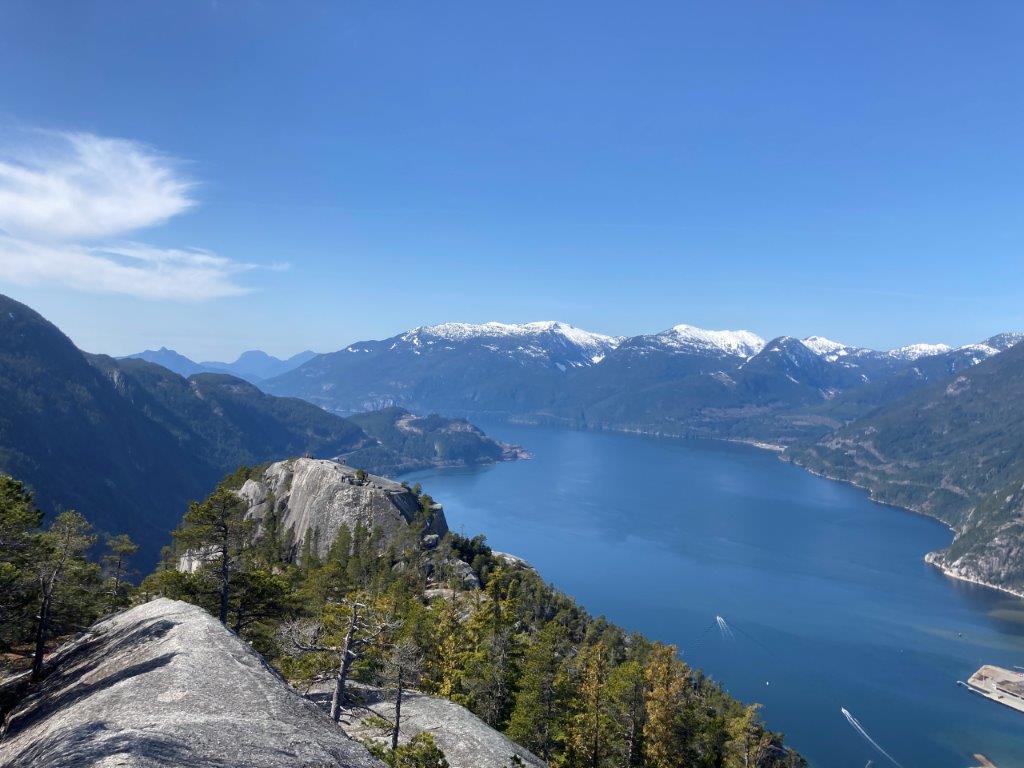 Enjoying Squamish
Incredibly scenic Squamish is considered the adventure capital of British Columbia. Located right on the beautiful Howe Sound and surrounded by amazing natural attractions, it draws hikers, mountain bikers and rock climbers from all over Canada. There is a wide range of accommodation in Squamish, including some of the best campgrounds in British Columbia.
This small, manageable city is a popular stop on the famous Sea to Sky Highway between Vancouver and Whistler. Hikers love Squamish for the Stawamus Chief, Black Tusk and Garibaldi Lake trails, while mountain bikers can't get enough of the fantastic trails around Brackendale, Alice Lake and the Mamquam River.
And, as if that wasn't enough, the steep rocky bluffs around Squamish also make it one of the top rock-climbing destinations in the country. The Stawamus Chief is just as attractive to climb as it is to hike, plus there is an impressive range of routes very close to town in Murrin Provincial Park, Smoke Bluffs and Shannon Falls.
Of course, it is also possible to just relax and enjoy the sunny, mild summer weather in Squamish. A bevy of nearby lakes (Alice, Brohm and Cat, just to name a few) offer great picnic areas and are popular for swimming, paddleboarding, kayaking and, you know, just lying around. This provincial park is one of our favorites as it has spectacular views and a perfect location to just unwind and breathe in fresh air.  Basically, whatever your summer activity of choice, Squamish has a beautiful version of it.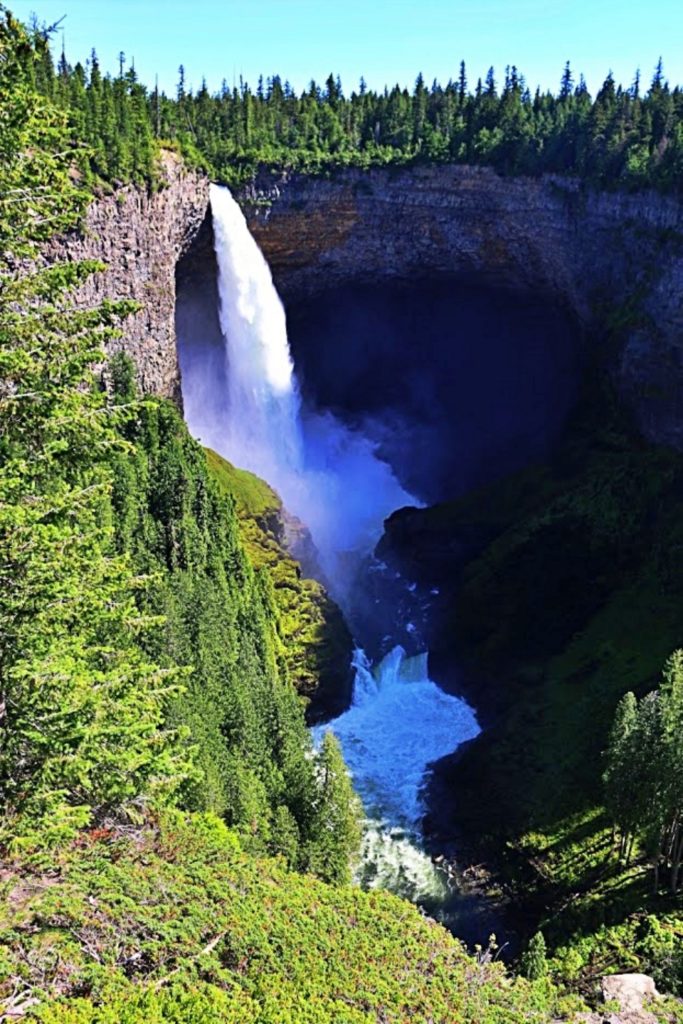 A Weekend Outdoors at Wells Gray Provincial Park
Wells Gray Provincial Park is a must-see in British Columbia during the summer. With 5000km² of mostly untouched Canadian wilderness, this park is an outdoor paradise. Located a five-hour drive from the city of Vancouver in the Thompson Nicola Region of Interior British Columbia, you are also escaping the huge crowds.
Wells Gray Provincial Park is a waterfall wonderland with 41 named waterfalls, one of the most easily accessible alpine meadows in British Columbia, boat tours, wilderness safaris, and the stunning and cold Clearwater Lake for a swim or paddle on a hot summer day.
The interaction of layers of volcanic eruptions and glacial activity carved the mountains and river canyons, revealing many waterfalls. The most popular waterfall in the park is the iconic Helmcken Falls, which cascades 141m into the canyon below. Several of the most well-known falls are easily accessible with a short hike from the parking lot. Other popular waterfalls are Spahats Falls, Moul Falls, and Dawson Falls. Walk-behind Moul Falls to feel its power (not recommended for young kids).
The best way to explore Wells Gray during the summer is by camping for the ultimate waterfall and wilderness experience. Reservations can be made using the BC Parks website at discovercamping.ca. If you would like some more creature comforts, there are also several lodges just outside the entrance to the park. This is the perfect place to do some of your best hikes and adventures that can be added to your family portrait! 
How Long to Get There From Vancouver: 5.5 hours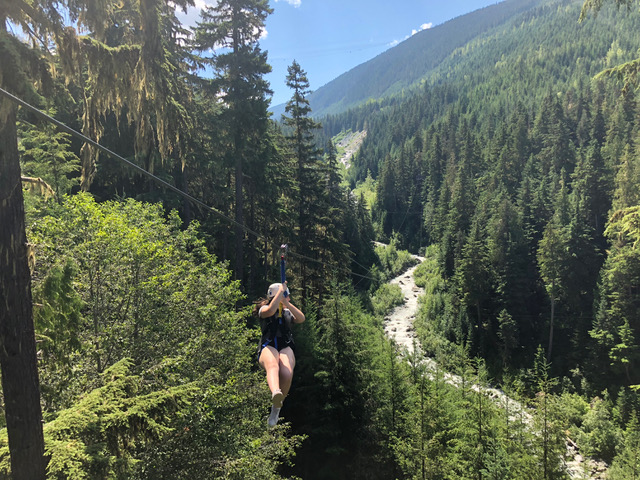 A Whistler Weekend Getaway:
Whistler in British Columbia is an ideal destination in summer. Whistler is most famous for being one of the best ski resorts in the world. However, it is an equally exceptional location to spend a summer vacation. Whistler is unbelievably beautiful. Almost everywhere you look, there are mountains covered in evergreen trees. Scattered throughout the area are stunning glacier fed lakes that are startling blue and green colors. Located only two hours north of Vancouver, the drive to Whistler is one of the most spectacular in the world.
The Sea To Sky Highway takes you along mountain roads overlooking the Pacific Ocean or below mountains topped with glaciers.There are an astonishing number of activities to do in Whistler. If you are watching your budget, then walk, run, or rent a bike and ride the Valley Trail. This is a 40 km long paved pedestrian only trail that connects all of Whistler. Along the way, you discover lakes where you can swim or rent boats in addition to amazing summer patios like Nita Lake Lodge or Nicklaus North with killer mountain and lake views.
If your budget allows it, consider purchasing lift tickets and exploring the mountains. Whistler and Blackcomb Mountains are around 5000 ft high. You can take lifts or gondolas to the top of each mountain and then, find beautiful hiking trails that guide you through pretty wildflowers or dramatic views of the valleys below. In addition, you can take the Peak 2 Peak Gondola which connects the two mountains. It offers one of the longest free spans between ropeway towers in the world at 1.88 miles. In addition, It holds the world record for the highest point above ground at 1,430 feet. A Whistler summer is warm, full of adventure, and offers something for everyone.
How Long to Get There From Vancouver: 2 hours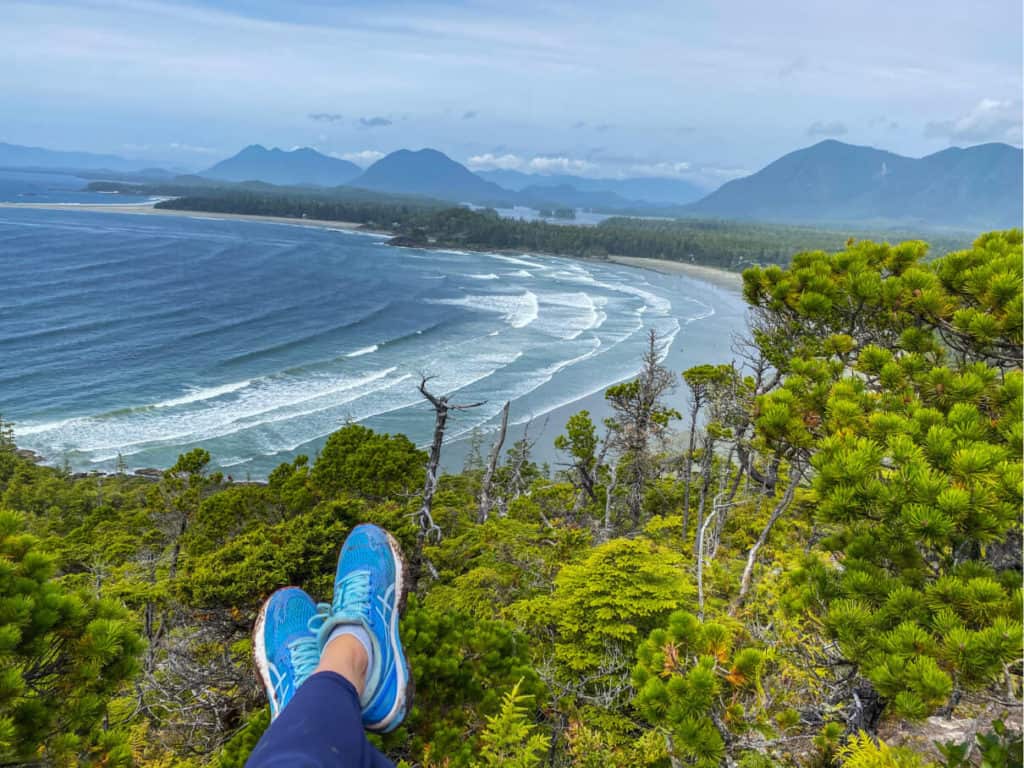 Weekend Getaway to Tofino, British Columbia
Tofino, British Columbia is a surfer's paradise and is the most popular location to try out surfing in Canada. The natural landscape of forests, mountains, and beaches draws in large crowds of tourists every summer. Summer in Tofino is the best time to visit as the weather is very temperate and the summer is when it is the driest and warmest temperature to enjoy the Pacific Ocean. Tofino is located on the edge of Vancouver Island and is the perfect destination to relax, enjoy nature and play in the Pacific Ocean.

If your an adventure lover than you will love exploring Tofino is there is a variety of outdoor activities to explore for nature lovers. In Tofino, you can enjoy hiking, kayaking, surfing, whale watching or even storm watching. The New Tofino Tourist Centre is located just north of Pacific Rim National Park and can offer guidance on the best things to do in Tofino in the Summer.

Nature lovers should make sure they stop at Pacific Rim National Park Reserve to enjoy the beautiful hiking trails and quieter beach areas that are a little more secluded. The Pacific Rim National Park Reserve is also located in the area and offers visitors a chance to learn more about the region's ecology and history. In addition, there is a popular hike to the Canso Plane Crash site, but don't wear your best shoes as the trail can get quite muddy.

If you enjoy walking on the beach then you will love Pacific Rim National Park as it is home to the 16km Long Beach that has hard packed sand making it easy to walk on even with little kids. You can enjoy a walk on this flat wide beach while watching surfers in the distance. Long Beach is a great location for families who want to try out surfing for the first time as Tofino is the top surfing destination in Canada.

Another great short hiking trail to checkout nearby Ucluelet and within Pacific Rim National Park is the Rainforest Trail that is a raised boardwalk experience that winds through some of the oldest trees in Canada in the old-growth forests and leads out to the beautiful beach areas of Wackaninnish Beach and Florencia Bay. The trail is an easy 1km but does include some stairs due to change in elevation.

The most popular areas to surf are Long Beach near Incinerator Rock, Wickaninnish Beach and Florencia Bay. Nearby Cox Bay, offers surf board rentals, lessons and a surf shop for all of your needs. If your not ready to try surfing yourself than find a beach chair or patio restaurant and enjoy watching others surf or wipeout – people watching is always a great pastime.

Tofino restaurants are well known for amazing deliscious food, breathtaking seaside views and a great summer ambience on the patios after a long day of exploring. Wolf in the Fog is the most popular restaurant in Tofino and requires reservations months in advance, especially during spring and summer. So if you're looking for an unforgettable Canadian adventure, be sure to add Tofino to your list!

Checkout Canada in the Summer – Tofino made the list for Best Places to Visit in the Summer!
How Long to Get There From Vancouver: 5 hours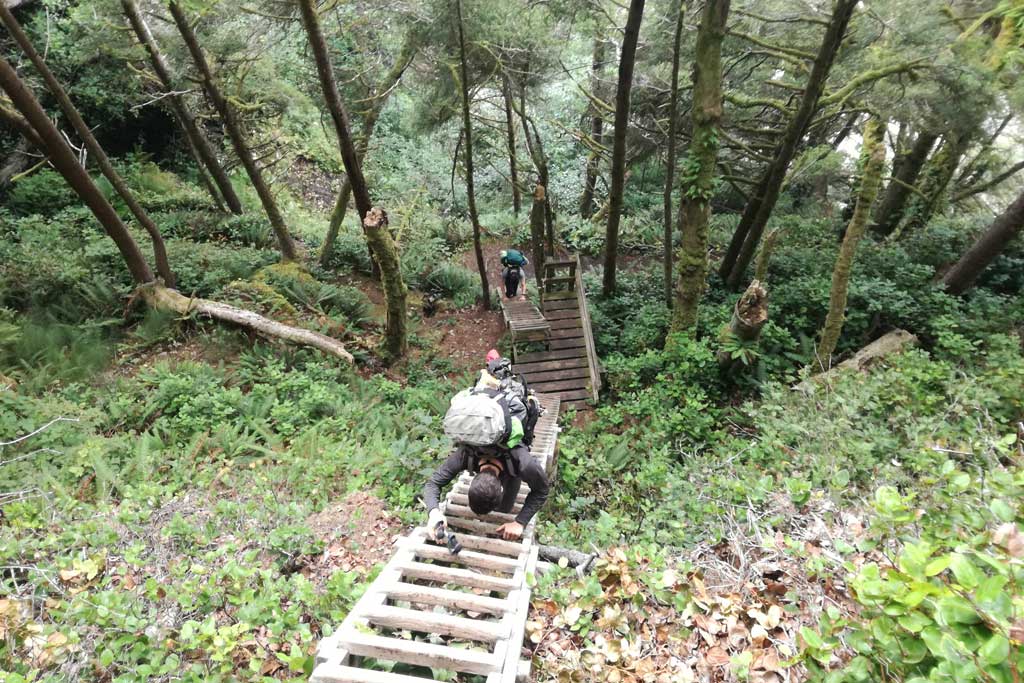 An Extended Weekend Getaway to Vancouver Island
The West Coast Trail is an amazing multi day hiking trail in the Pacific Rim National Park on Vancouver Island in British Columbia. This moderate to strenuous trail stretches for 75 km on the beach and through the forest along the coast. Summer is the best time to hike the West Coast trail, with warm and dry weather. The trail is only open from May 1st to September 30th.
The largest part of this spectacular hiking trail stretches over miles of extensive, white sandy beaches separated by beautiful indigenous forest. Plenty of wild animals can be seen on the West Coast trail including; orcas, whales, dolphins, bears and deer. Slow progress over difficult terrain including pools of mud, ladders, bridges and cable cars make this trail extremely challenging when it rains.
Hiking the West Coast trail is usually completed in 6 or 7 days. This is a wild hike with facilities limited to toilets and bear safe containers at campsites. Hikers have to carry a tent and all food and gear required for the duration of the trail. Camping on the beach is possible every night. Since only 30 people are allowed to start hiking the trail each day, it is recommended to book this popular adventure ahead.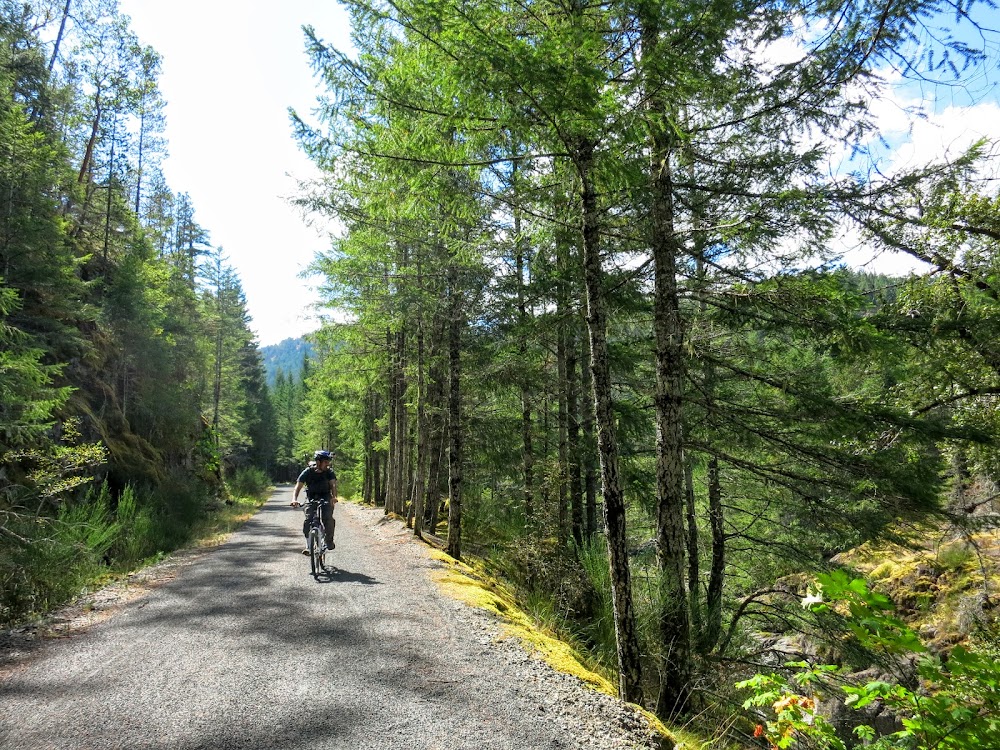 Biking the Galloping Goose Trail on Vancouver Island
Vancouver Island is an outdoor paradise known for excellent summer activities like hiking or surfing. But biking is another great way to explore the island. A short 30-minute drive from Victoria is a fun biking road named the Galloping Goose Trail, a 31-mile trail running from the city to the little town of Sooke, passing through places like Saanich, Colwood, and Metchosin. The trail's name is said to be based on the passenger railcar that ran in the 1920s, though local historians contest the theory given that the railcar was not running that specific route. As for the original railway, the line connected the central city to the mining town of Leechtown during the late 1800s gold rush.

Wandering primarily through forests and by rivers and lakes, the biking trail is little known by tourists and yet a popular destination for locals running, walking, and of course, biking! Given its somewhat urban settings, the trail can be approached in smaller sections, such as the area between Sooke to Leechtown that crosses a foresty portion and features old wooden bridges like the Todd Creek Trestle. Finally, the trail reaches the famous Sooke Potholes, a refreshing stop in the summer months, passing by rocky ridges and canyons. That part of the trail is relatively flat and makes for a highly relaxing bike ride, away from car and road traffic that the urban section around Victoria has. There is no shop around though, so it's recommended to bring some drinks and snacks for the day.
An Adventure Weekend in Campbell River
For hiking, waterfall hunting, and water sports opportunities, Campbell River is the place to go during summer in Canada. Perched up north on Vancouver Island and nestled next to Discovery Passage, this town is the ideal location for adventure lovers.

A fishing town at heart, Campbell River is most well-known for its salmon fishing season. The town hosts an annual event (Salmon Fest) every year, and the best time to catch salmon is in the late summer, August, and September. The city also boasts that you can ski and surf all in the same day – Head up to Mount Washington to get some runs in, and by the afternoon you could be paddleboarding at Dick Murphy Park!

Campbell River is a great stop on any Vancouver Island road trip, to venture farther north and explore the many things to do outside on the island. An easy day trip from Campbell River is to drive out to Strathcona Provincial Park. Here, you can visit iconic locations like Buttle Lake, Lower Myra Falls, and Lupin Falls. Don't forget to plan a trip out to Elk Falls Suspension Bridge – it's one of the most iconic stops in the area!

Summer is an ideal time to visit for the sheer number of activities available to you. Paddleboarding, wake surfing, canoeing, hiking, backpacking – the list goes on and on!
How Long to Get There From Vancouver: 4 hours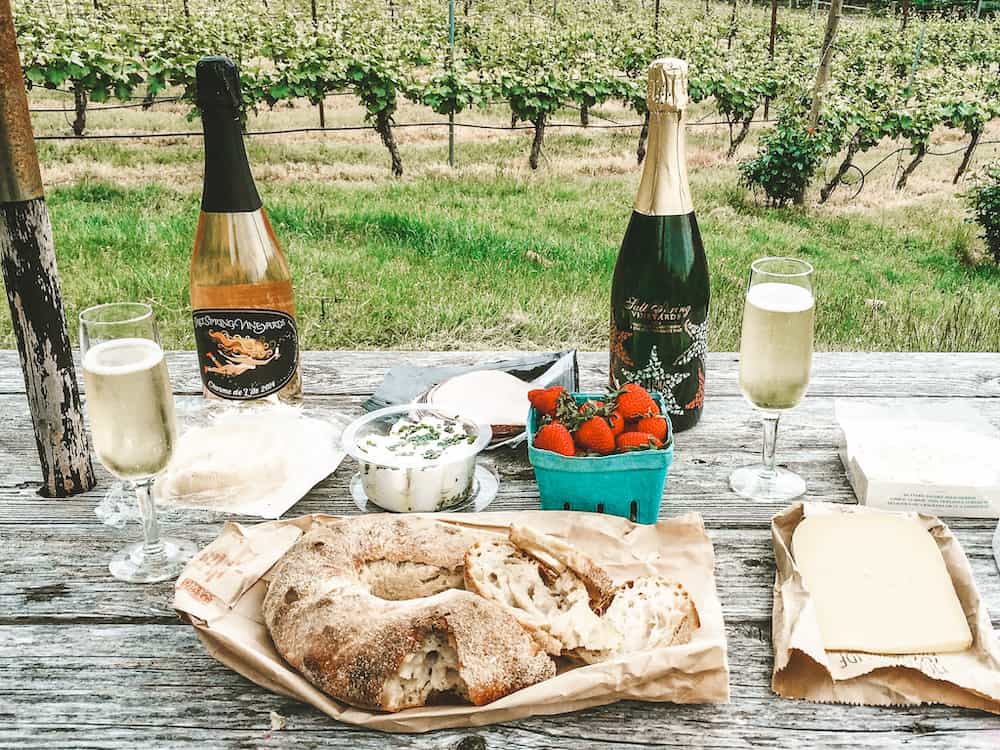 A Bohemian Weekend on Salt Spring Island
Take in the bohemian atmosphere of Salt Spring Island, Canada's west coast island known for its amazing artisan culture and creative community. Located between Vancouver and Vancouver Island, the small island is stunning with its green mountains, lakes and ocean beaches. Summer is the best time to visit, since the weather is the warmest and the island comes alive with happening markets and unique events.
There are many fun things to do on Salt Spring Island in summer. On Saturdays, don't miss the Saturday Market, a lively event with over 100 vendors selling local products. Afterwards, take a road trip through the island to explore quirky farm stands, wineries, cideries and artisanal farms.
First, stop at Garry Oaks for a wine tasting and then make your way over to Salt Spring Vineyards to sip a glass of bubbly on their picnic tables overlooking the vineyards. Afterwards, pop into the Salt Spring Island Cheese Farm for a delectable goat cheese tasting. In summer they open their outdoor cafe and serve tasty goat cheese pizzas. For a scenic walk, head over to Ruckle Provincial Park, one of the most beautiful parks of the Southern Gulf Islands. Consider this location for your next romantic getaway or a perfect weekend trip for the whole family! 
For dinner, sit along picnic tables overlooking the farm at Salt Spring Wild Cider. Their organic, locally-sourced dishes match perfectly with a flight of craft ciders. After dinner, unwind back at your hotel or Airbnb in nature. For oceanfront luxury, consider staying at Hastings House.
How Long to Get There From Vancouver: 2.5 hours
A Cultural Weekend in Haida Gwaii
Haida Gwaii (formerly called the Queen Charlotte Islands) is an archipelago off the coast of British Columbia (BC) between Vancouver Island to the south and Alaska to the north. The islands are often shrouded in mist and can be wet and cold, but the summer months are the warmest and driest time of year – plus this is the best time to see much of the wildlife.
One third of the archipelago is dedicated as Gwaii Haanas National Park Reserve, an incredible rainforest with some of the largest and oldest trees on the planet. Black bears and Sitka deer roam the forest, and bald eagles and ospreys are frequently seen flying overhead. You can also frequently see orcas, humpback whales, gray whales and even blue or fin whales throughout the summer months. The islands are also home to half of BC's sea lions. The only way to get around most of the national park is by boat, sea plane or on a sea kayaking trip.
The islands are home to the Haida people, and there are several ways to learn more about their culture and heritage. The Haida Gwaii Museum has displays on the history of Haida Gwaii and the Haida people. In the Haida Heritage Centre, artisans create traditional arts and crafts. There are also several sites throughout the islands of abandoned long houses and totem poles. The best-preserved collection of totem poles in situ in the world is found at SGang Gwaay (formerly called Ninstints in English) at the southern end of the archipelago. It's hard to get to, but is an incredible spiritual place definitely worth the effort.
Add in hiking trails, hot springs and even a beached wreck, and there is plenty to do in Haida Gwaii.
How Long to Get There From Vancouver: 2 Hour Flight
A Weekend Trip to Kelowna
When it comes to summer destinations in British Columbia, Canada, few can compete with beautiful and sunny Kelowna. Located on the shores of massive Okanagan Lake and surrounded by one of Canada's best wine regions, Kelowna has become one of the most popular summer destinations in the province. Besides scorching hot weather, Kelowna is a great place for all sorts of people.
Wine lovers can indulge in dozens of winery tours, indulging in some of Canada's best wines while admiring stunning views of the lake and mountains. Adventurers can soar up high on helicopter tours, go mountain biking, or escape from the heat by taking a dip in the lake. Then again, why go for a swim when you can go flyboarding? Maybe all of that sounds too much and you'd rather lay on the beach or take the kids to one of the coolest mini-golf courses in the country. If you're looking for twice the heat and triple the fun, make sure Kelowna is on your summer fun bucket list.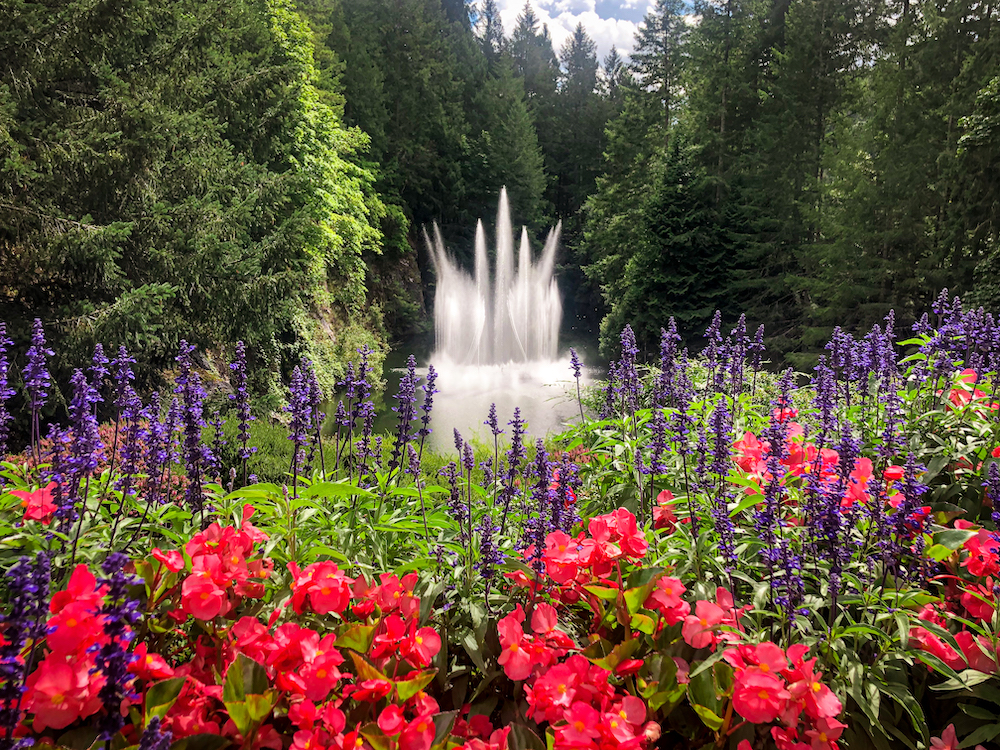 Exploring Summer in Canada: Victoria, BC's Butchart Gardens
Taking the ferry from Continental British Columbia to Vancouver Island will land you in the Capital of the province: Victoria. One of the biggest highlights of visiting Victoria in the summertime is a visit to the Butchart Gardens. With fifty groundskeepers maintaining the beautiful flora of the Butchart Gardens around the clock, no matter how vast each individual garden or plot of area may be, there isn't so much as a discoloured petal or single overgrown branch from the limitless sea of flowers and greenery. Take a minute walk and relish the smell of nature while relaxing in this perfect getaway for everyone in the family! 
Five different gardens are along the stone path, adding a pleasant variation to the relaxing and refreshing experience without being over-stimulating. Of course, summertime is the best time to visit the Butchart Gardens when the colours of the gardens are most vibrant and varied. The Butchart Gardens also offer nighttime fireworks displays on select Saturdays during the summer!
If you find yourself hungry during your visit, a snack shack along the walking path sells ice cream, fries, and other American-style treats. For those who want a distinguished experience, the Butchart Gardens facilities serve high tea in their dining room from 11:30 AM – 2:30 PM. A coffee shop at the entrance serves refreshment for visitors at the beginning or finale of their visit, as well.
If you love Canada in summer then check out Canada in Winter!