I have been travelling more with my new job which has been fun because I have been able to explore some new cities as visit some of old favourites as well. If you are wondering where to stay downtown Halifax then look no further then this Lord Nelson Hotel in Halifax Review. I recently we went on a business trip to Halifax. I always love visiting Halifax; there is such a nice sense of community on the East Coast, a laid back atmosphere combined with some really great seafood. On my most recent visit I stayed at the Lord Nelson Hotel in Halifax.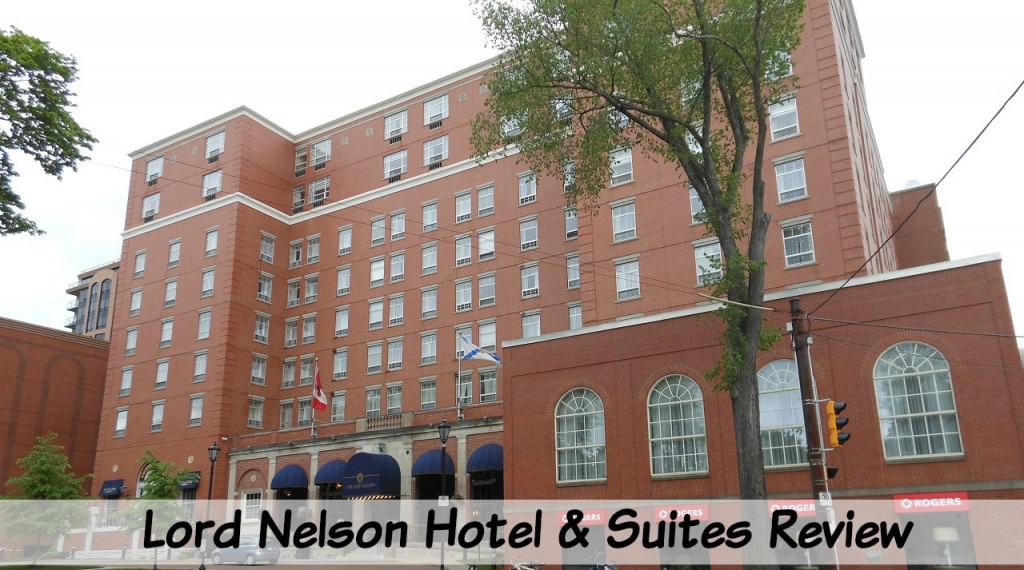 If you are wondering where to stay downtown Halifax, this hotel is near the Citadel Fort, Halifax Public Gardens and Queen Elizabeth II Hospital. Getting to the hotel from the airport was about a 45 minute drive across the the toll bridge which cost $1.
Where To Stay Downtown Halifax
The hotel has undergone some recent remodelling on some floors and the rooms have been updated. I was on a room on the 9th floor which was large and spacious with beautiful hardwood floors and a marble bathroom. This king bed suite came with a stocked mini fridge with extra space for you to put in your own beverages and a desk area for working.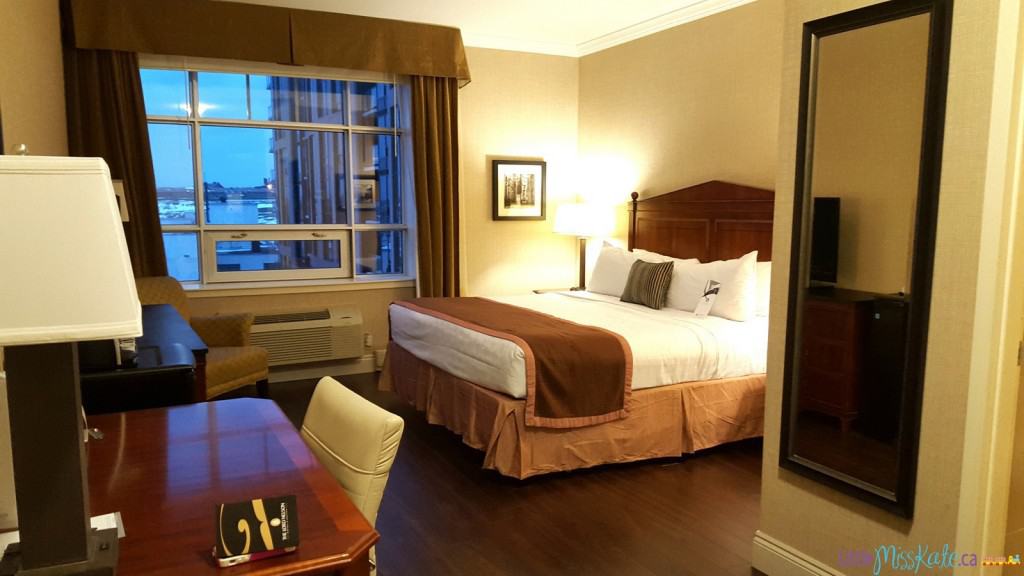 There was also a basket of snack items available for purchase for to satisfy late night cravings. The room featured USB charging port which was much appreciated, as when I travel I am usually travelling with many tech devices including two cell phones a laptop and an iPad. This made it easy to charge all devices.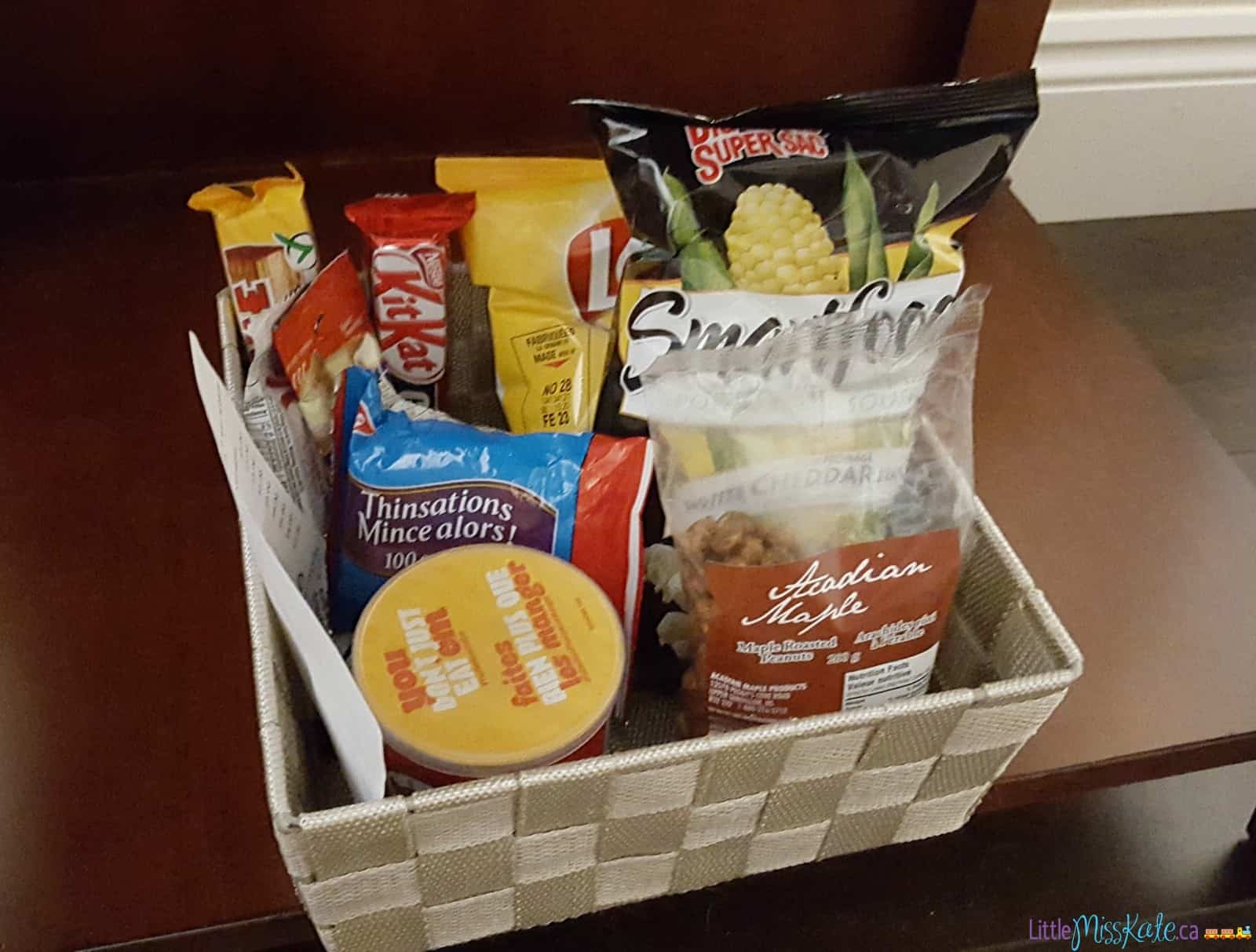 Lord Nelson Hotel in Halifax Review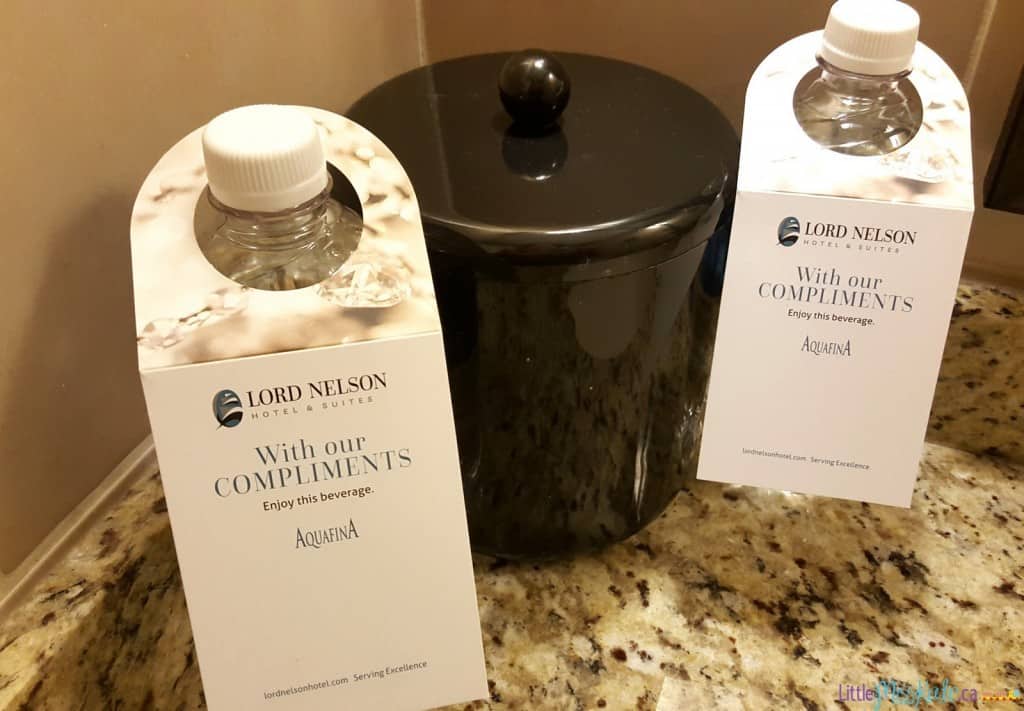 I appreciated that the Lord Nelson Hotel provided complimentary bottles of water in the room, prefect for taking with you while going out to explore the city. I made sure to take a nice long shower and enjoy the AVEDA products as I love rosemary mint line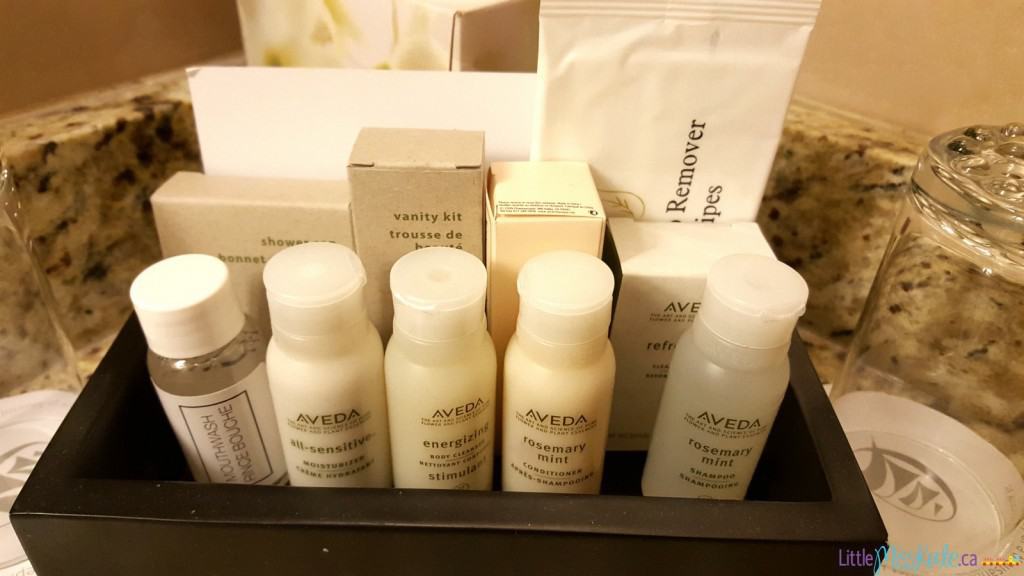 The hotel does have a restaurant located on the main floor. However during my stay I ventured out into the local area to eat at a nice Italian restaurant just down the road. There were many local people eating there, and it was quite busy for a weeknight, so I thought it would be a safe bet for a tasty meal and I was right. There are also many convenient places to grab a quick bite to eat around the hotel in and to satisfy your morning coffee craving you can enjoy coffee in your room from the Keurig coffee machine which is provided or take a short walk to Tim Hortons or Starbucks which is less than a 5 minutes away. There is also Lawtons and a Shoppers Drug Mart close by if you need to pick up snacks for any items you may have forgot on your travel.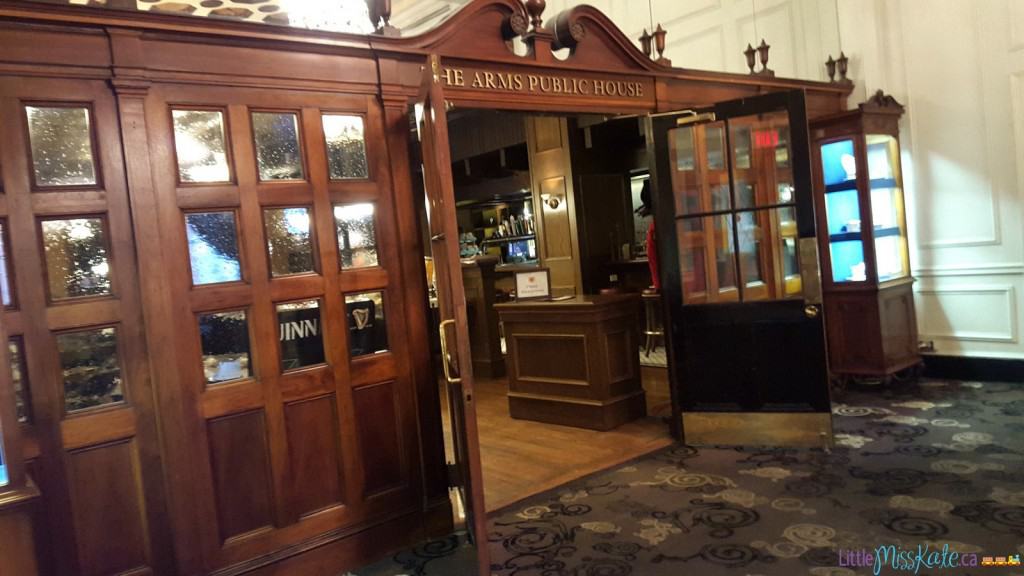 Lord Nelson Hotel & Suites Halifax Gym
If you are looking to work out while travelling the spacious exercise area include weight lifting equipment and cardio equipment and it's open 24 hours. There also hot towels available in the workout room.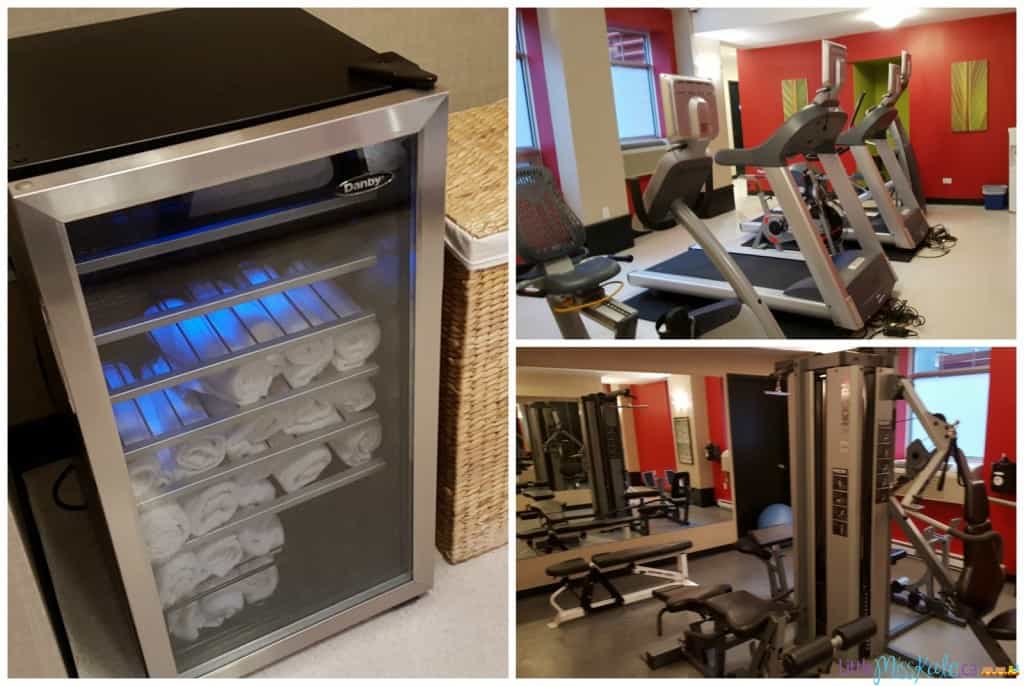 When booking it might be worth asking if your room will be in the newly renovated part or one of the original room. As a coworker of mine was on a floor that has not been renovated yet and you could tell could use a little updating. Staff at the hotel were very friendly and helpful providing directions to local attractions and restaurants. Also when it was raining they lent me an umbrella as I ventured out to Tim Hortons in the morning to grab some breakfast before my work meeting started. It is little things like that that makes travelling for business so much easier and enjoyable.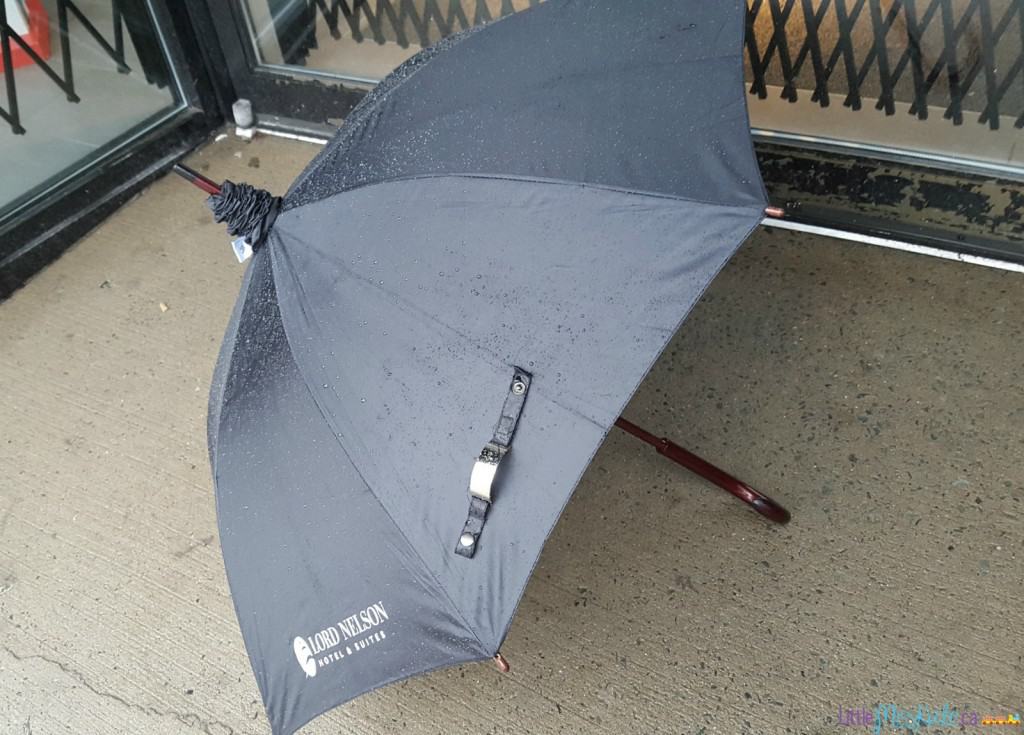 I will be travelling back to Halifax in the upcoming months and look forward to staying at the Lord Nelson Hotel & Suites again soon for my next business trip.