Who doesn't love Lego? It's a classic toy of the ages, and children and adults alike can appreciate them, and enjoy building with them.  We started out very early on with the kids playing with LEGO DUPLO, and now we are moving full speed into the wonderful world of LEGO.  The possibilities really are endless when it comes to what you can build and create with LEGO and a little imagination.  Here is a great list of fun gifts for LEGO lovers to help make shopping a breeze!
Great Gifts for LEGO lovers:
1 – LEGO Classic Large Creative Brick Box – Nothing beats a great, big box of Legos! This classic brick box gives your Lego lover all the great pieces they want for building anything they image.  This is a BIG box of LEGO with almost 800 pieces!  This set includes bricks of many different sizes, windows and doors, 2green baseplates and 6 tires and wheel rims.
There are two different sizes and they are already on sale:
2 – Lego Advent Calendar – These advent calendars are fun building kits that are great for the holiday season, but can be appreciated all year long.  From Star Wars to LEGO Friends there are Advent Calendars for everyone.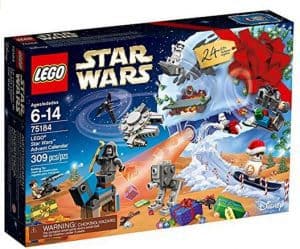 3 –  Super Mario Lego: Collectible LEGO® Super Mario™ toy building sets bring a family-favorite character into the real world. The action begins with the Adventures with Mario Starter Course, featuring the highly interactive LEGO® Mario™ figure. Great for group competitions and nurturing kids' problem-solving skills and creativity, this modular LEGO playset can be rearranged and combined with Expansion Sets to create unique levels. The free LEGO Super Mario app also offers many fun ways to enhance play.
4 – Lego Movie Making Kit: Lights . . . camera . . . action! Bring your LEGO minifigures to life with this beginner-friendly guide to stop-motion animation. Ten "Mini Movies" walk you through using your phone, tablet, or computer to make short, funny clips with step-by-step instructions. Set the stage with any of the six included background settings and thirty-six LEGO elements including a pizza, banana, baseball cap, six minifigure heads, and more! Plus, learn the tricks of the trade as you dive into more advanced skills, such as lighting, sound effects, and camera angles. With these tips and tricks, every movie you make is guaranteed to be a successful smash hit.

5 – Lego Brick Wallet– This wallet lets you show your love of Lego wherever you go.  A great gift idea for kids or LEGO loving adults! gifts for LEGO lovers

6 – Lego Chain Reactions: LEGO Chain Reactions is packed full of ideas, instructions, and inspiration for 10 LEGO machines that spin, swing, pivot, roll, lift, and drop. Each machine alone is awesome, but put them together and you get incredible chain reactions. Then, combine the machines in any order you like to create your own chain reactions. Our team of experts worked with educators and 11-year-olds to invent the machines, then wrote a book that teaches the skills (and some of the physics behind the fun) kids need to create their own amazing chain reaction machines.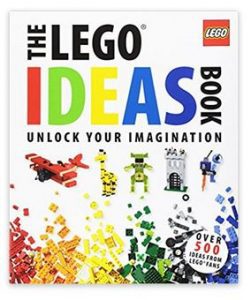 7 – The LEGO Ideas Book – Sometimes you're just not sure what to build with all those Lego bricks.  Well this book will fill you with inspiration!  It is divided into six themed chapters—transportation, buildings, space, kingdoms, adventure, and useful makes—each section contains basic templates of key models to inspire you to create your own.
8 – Lego baseplate – Sometimes you just need a great base to build on. It's such a simple piece, but something that's really important to any Lego Builder.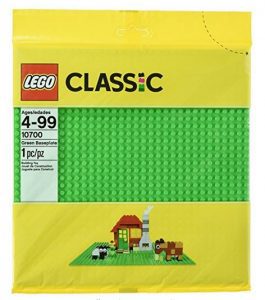 9 – Brick Tape: Transforms any surface into a base for toy building blocks and components. Simply cut, shape and stick. Compatible with Lego and other major brick building block brands. 
10 – Lego Brick Storage: Just like your favorite building bricks, these Desk Drawers feature the classic LEGO design that you know and love.  BUILD and STACK: These drawers stack on top of one another and are compatible with the Room Copenhagen LEGO Brick Shelves; please note they are not compatible with the Brick Boxes or Brick Drawers. 
11 – Lego Brick Mug –  Create a modern look enjoy the atmosphere and entertain in style, There are standard interfaces on cup body and handle. You simply choose blocks that you like, stand them on it and create the unique mug cup.
More gifts for Lego lovers that love Disney:
Lego The Disney Castle – Know someone who is Disney crazy?  Then this LEGO set is for them!  Enjoy one of the many Disney Castles you can build.
With this great list of gifts for LEGO lovers, you will find something for every Lego lover in your life (including yourself). There are so many wonderful options to choose from, you might not know where to start.
Checkout our other Gift Guides for Kids
Disclosure:  This post contains affiliate links. We may earn a small commission at no extra cost to you.