Subscription boxes are the gift that just keeps on giving. The excitement that children feel when they get a package in the mail and get to unbox it is unrivalled. Giving kids subscription boxes in Canada is a great way to gift give no matter the occasion.
There are several Canadian Subscription boxes that would make fantastic gifts no matter the reason or the season. After all, who doesn't want to get happy mail every once in a while? Plus you are supporting Canadian businesses at the same time! Check out this list of the Best Subscription Boxes for Kids in Canada.
List of Subscription Boxes Canada
Click on the links below to scroll through the best subscription boxes Canada has to offer for kids.
Subscription Boxes for Kids Canada
There are many Canadian Monthly Subscription boxes and some that are sent less frequently. If you are looking for the best kid subscription boxes Canada has to offer, you are in the right place.
Wild Life Outdoor Adventures
The Wild Life Outdoor Adventures subscription box is a great way to get the kids outdoors and learning.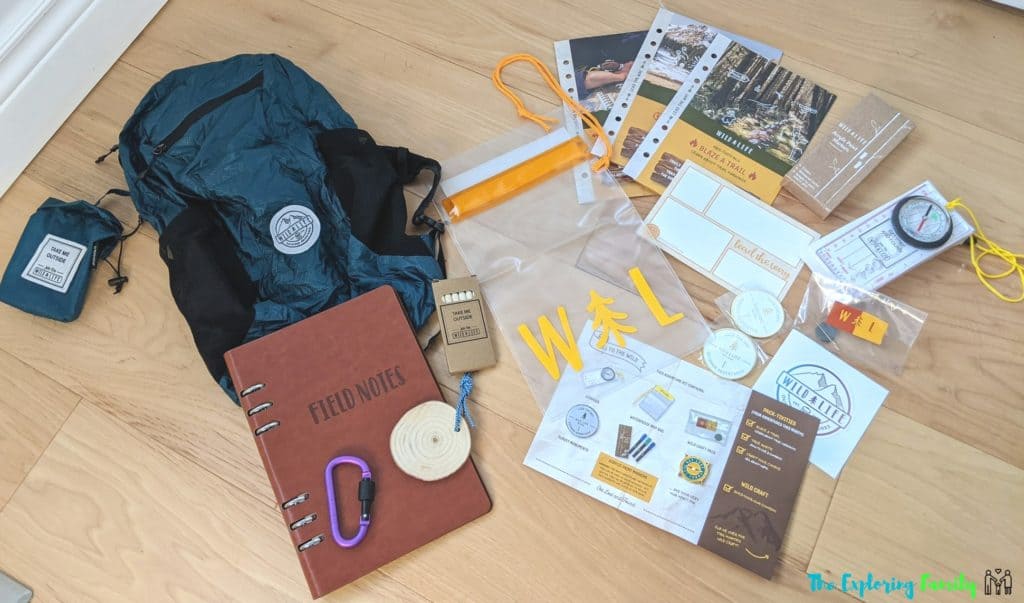 Each kit comes packed with any gear the kids will require along with skill-building activities, over 10 hours of games, and nature crafts.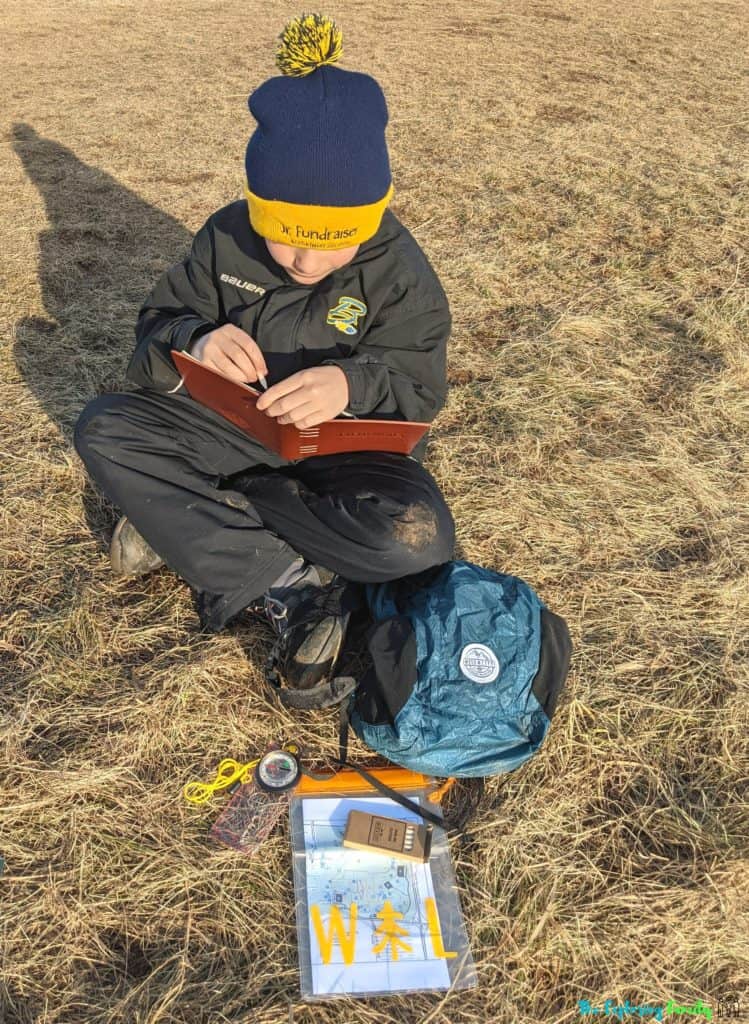 If you know children who love the great outdoors, this is one of the best subscription boxes Canada has to offer.
Sweet Peas
The Sweet Peas quarterly subscription box is made specifically for new parents and their little ones.
This would make a fantastic baby shower gift for those expecting. These boxes feature a mix of trending items, staple products, and more that cater to each season.
Sweat Peas partners with many local and Canadian vendors to create a natural, unique or eco-friendly subscription box.
World in a Box
Explore the World with World in a Box. This Geography subscription box is a fantastic way for kids to learn and engage with the world around them.
This STEM Subscription Box Canada has to offer features crafts, activities, and games. With a new country delivered to their door monthly, this makes a great gift for children to learn to appreciate other cultures and more.
The world is waiting to be explored and this box is the perfect way to do it.
Smartiepants
The Smartiepants subscription boxes are a fantastic choice to keep kids busy, and entertained.
Every other month, a box is sent out that contains themed activities, perks, and more. The Super Smartie Activity Box helps to foster independence, inspire creativity and enrich minds, build muscle coordination, and more. The best part? It is Made in Canada.
With Several engaging tutorial videos and more, this box is perfect for any day of the week, rain or shine.
Raven Reads
The Raven Reads Subscription box is an indigenous box for kids. Every three months a box arrives containing two or three carefully selected and beautifully curated children's books.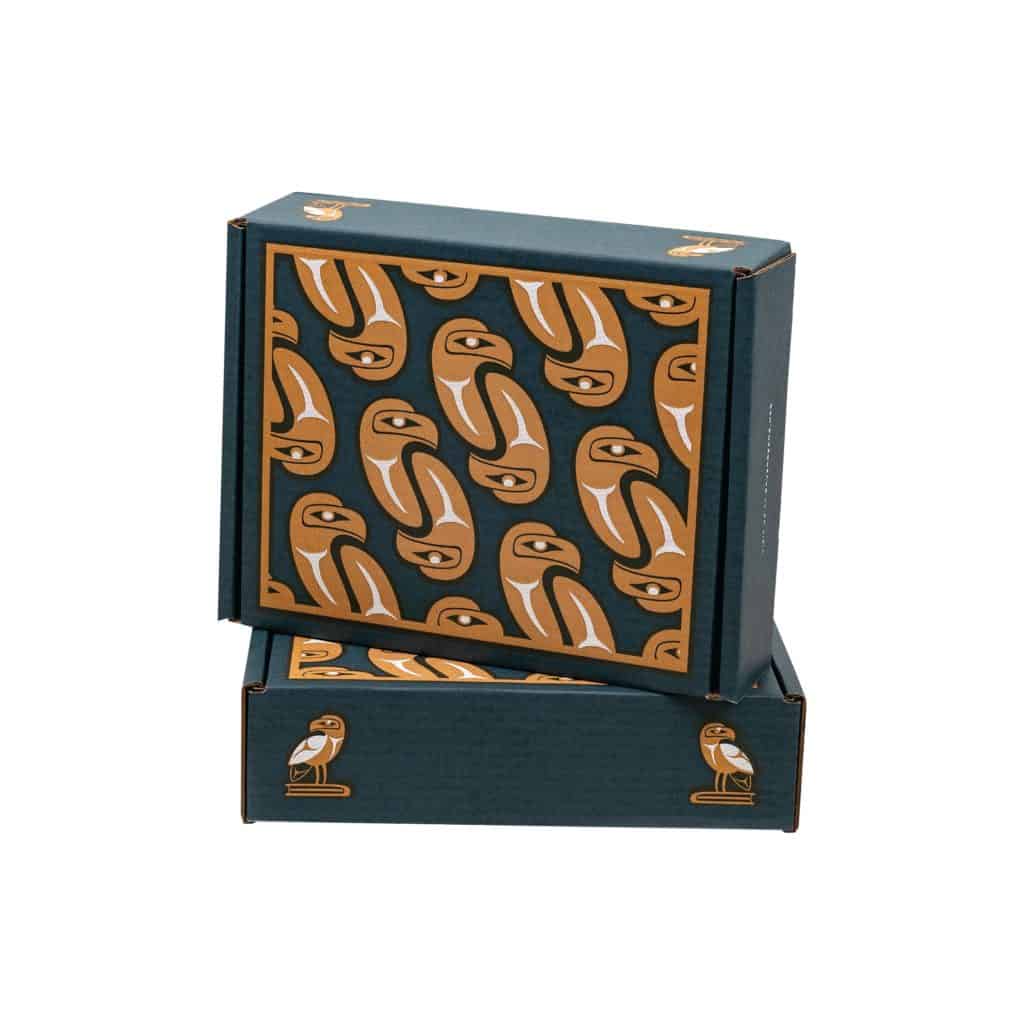 Choose from delivery every three months, every 6 months or every 12 months. No matter what you choose, these boxes are perfect for children 9 or under.
Monthly Subscription for Kids under $30
Owl Kids
If you know a little one who loves to read, the Owl Kids Subscription is a perfect choice. While it isn't truly classified as a subscription box, it is happy mail nonetheless.

This Magazine subscription service has several age levels to choose from. Every month, they will deliver engaging content right to your mailbox.
Full of activities, jokes, facts, and more, these magazines make for a great gift.
Four Bears – Under $10!
The Four Bears Sticker Club is another fun kids subscription box Canada has to offer. Every month you will get unique stickers delivered right to your door.
There are two different boxes to choose from. The big kid's sticker pack comes with 8 sticker sheets full of intricate designs and a postcard to share. The little kid's sticker pack is cuter and the stickers are a little larger for tinier fingers. Each pack will have 8 different sticker sheets with a variety of stickers including puffy and scented, and a postcard.
These stickers are great for decorating everything and each month, you get a new set.
Cubby Kits
Learning through play is extremely important. Cubby kits give your children the opportunity to do just that.
Each Cubby kit includes theme-based materials and toys, instructed activities, and more. Each activity will focus on one important developmental area. The boxes focus on expressive development, receptive development, language skills, fine motor skills, and more.
Kits are delivered seasonally or once every three months.
SPArty Girl
Ranging from Jewelry to skincare and everything in between, the SPArty Girl Subscription boxes are perfect for teens and tweens.
Each box comes custom to the season and contains exciting items. SPArty Girl Shops with other Canadian businesses to fill these subscription boxes with inspirational messages, sweet treats, crafts, accessories, and more.
You can choose between an annual box, a quarterly box, or a one-time box.
Ruby Crate
Check out these lifestyle boxes designed specifically for teenage and tween girls. Ruby Crate arrives 4 times a year as a seasonal box and is carefully curated with your teen or tween in mind.
This subscription box has 5-7 Unique products in every crate. From Skincare products to tech gadgets, accessories, and more, this box is sure to please.
Give the gift of beauty, style, and self-expression right to their door because it's the gift that keeps on giving.
STEM Subscription Box Canada
MEL Science
The MEL Science box is just one STEM Subscription Box Canada has to offer. It offers over 100 hands-on projects they will deliver every month and over 50 digital experiences to be enjoyed at any given moment.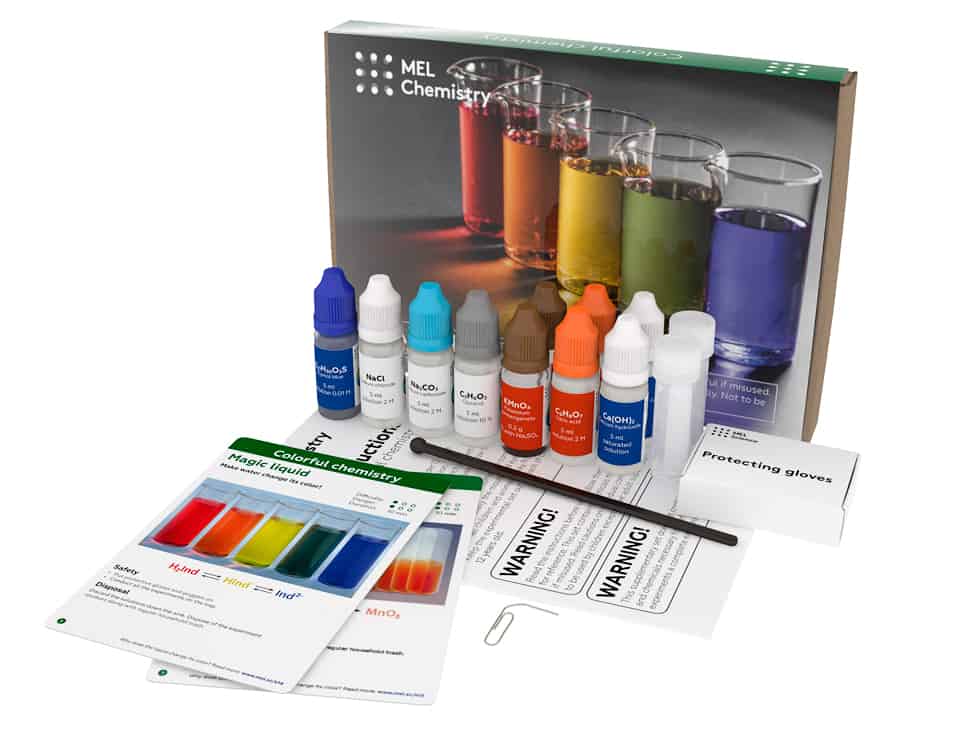 When subscribing, be sure to choose subjects that best fit the receiver's age range. With a variety of different content, these boxes are curated to several different age ranges and abilities.
Choose from STEM activities, Physics, Chemistry, and more.
Curiosity Box
Give the Gift of Curiosity with the Curiosity Box. These boxes are made for children of all ages and stages and are sure to impress.
Each box is chock full of amazing surprises. Inside there are craft kits, educational content, novelties, themed toys, and Small STEAM projects.
Choose from Single delivery boxes, or sign up for a subscription.
Boxed4Me
Boxed4Me includes a variety of different items, making it a great gift idea. Their yearly membership includes 4 boxes delivered to your door quarterly.
The boxes contain items like clothing, apparel, jewelry, accessories, room decor, and more. In fact, each box will also contain at least one seasonal item.
These boxes are fantastic for those looking for several different items all in one box.
ArtShine
The ArtShine boxes are phenomenal for all ages. With several different levels of boxes to choose from, there truly is something here for everyone.
These subscription boxes are like art lessons right at home. They have kinder and elementary monthly boxes that include lessons and so much more. Just make sure that you choose the right box for your child's age.
There are also Specialty boxes, Premium Boxes, and Artshine Reads boxes. With so much variety, you are sure to find the right box for your child.
PeakABeans Club
The PeakABeans Club Subscription box is truly a one-of-a-kind experience. This awesome box boasts a unique cross-platform experience for all involved.
For six months, every month your child will get a story package filled with a playset, storybook, digitally activated podcasts, collectibles, and more.
These boxes are perfect for children ages 3-6 to do along with their families.
LilyPost
Lilypost is a book subscription box perfect for readers of all ages. There are boxes curated for children aged newborn to 7.
You simply select your little one's age and get 4 board books or 3 picture books delivered directly to you. In fact, you can even get a mixture of both.
You can choose the plan that is right for you and go month to month or prepaid. The best part? For every box Lilypost ships they donate a book to a child in need. They have already donated over 233,000 books to children all across North America.
The Spark Box
Spark Box is a wonderful subscription box that targets a child's specific developmental stage as well as their age.
Each box comes with 5 different products of your choice. All you have to do is select your child's age and item and then they will email you to select your second Mom item along with a bonus gift and 2 toys.
They source the best items directly from local Canadian brands when possible too, making it a great way to support local.
There are so many fantastic Canadian Subscription Boxes to choose from. If you are looking for subscription boxes in Canada, you are sure to find one that will impress you on this list. Happy Gifting!
Can you help make this article better?
If you have noticed an error, have additional information or would like to share a comment you can:
E-mail us at info@thexploringfamily.com
Find us on Facebook: The Exploring Family
Find us on Instagram: @The.Exploring.Family