Having a baby comes with having a lot of "stuff".  Too much stuff if you ask me.  Cribs, high chairs, toys, play pens, car seats… baby bouncers.  I am always on the look out for baby equipment that will last for more then 2 months.  That is one reason I love Nuna Canada products including the Nuna Zaaz high chair that can convert to a regular chair that can hold over 200lbs!  Once again we have fallen in love with a Nuna product, this time the Nuna Leaf baby swing.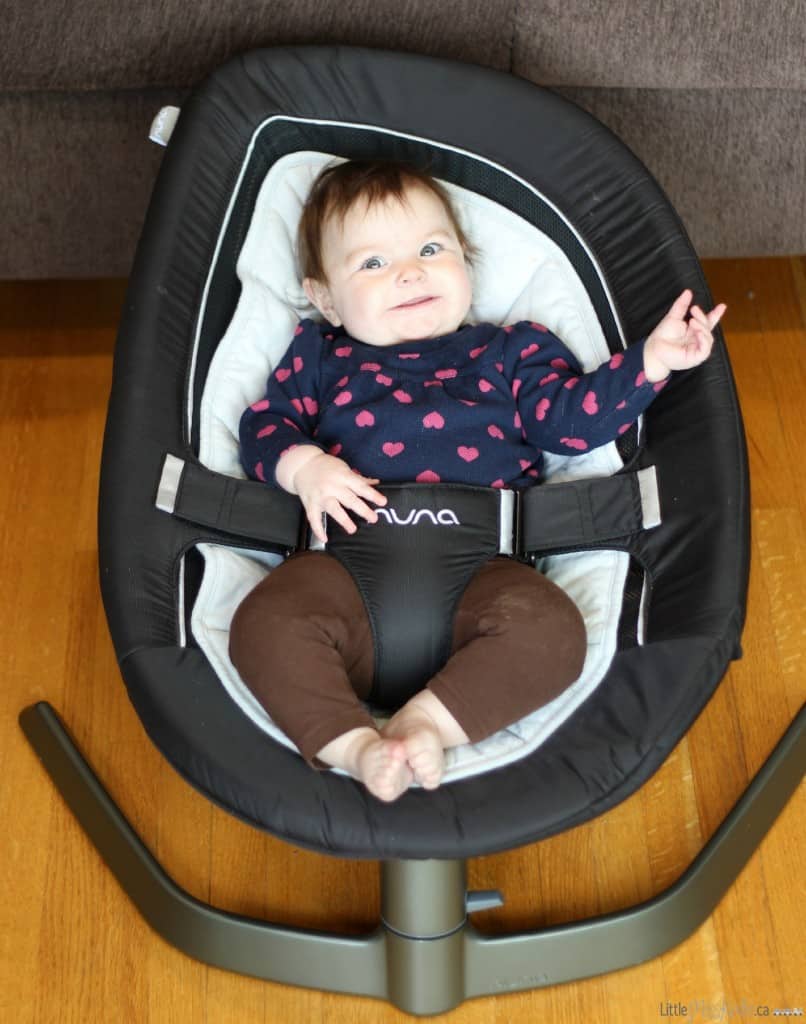 The Nuna Leaf is more then just a baby seat, it also doubles as a toddler toy, reading chair, baby swing, and feeding chair.  Nuna has made sure that seat can handle more then just a little baby, and trust me the boys have made sure to test it out.  The Leaf can handle up to 130lbs, that is right babies, toddlers, kids and even some adults (not me but some…) can all enjoy the Nuna Leaf.  Don't believe me, just have a look at how the boys and Baby Roo put the Leaf to the test.
There are a few stand out features that make me love the Nuna Leaf:
The stand – with other baby seats we were always tripping over the legs and stubbing our toes, but the Nuna Leaf is a "Toe Saver" as Hubs calls it. Since the Leaf came into our house, we haven't been caught muttering 4-letter words under our breath and my toes are much happier.
No batteries – that right a baby seat that does not require batteries, or an outlet.  A gentle push will have the Nuna Leaf swaying for around 2 minutes.  There is no annoying music, motor sounds or cords to trip over.
Easy to clean – the seat cushion can removed in under 5 seconds and is machine washable.  Even if the cushion is in the wash the seat is still perfectly functional
Toddlerworthy – as you can see from the video above the Nuna Leaf is one tough baby seat.  I can feel confident that if I put Baby Roo in the Leaf that she will be safe even if her brothers are around.  They are not going to flip it or knock it over.  Plus when Roo is not using it, they can grab a seat if they wish, which is so much better then saying "No that seat is for the baby" a million times like we had to with our old baby chair.
The angle of the seat makes it idea not only for tiny babies, but also older infants like Baby Roo as they can recline comfortably and with the wide straps are kept in place without being able to sit up or wiggle up out of the seat.  Overall I love the Nuna Leaf, it is heavier then most baby seats but to me that is a bonus as that is part of what makes it so sturdy.  The Nuna Leaf is a welcome addition to my baby gear collection.  You can order the Nuna Leaf
online or find it at many baby retailers including Babies R Us. You can also follow Nuna Canada on Facebook for information on all the Nuna products as well as helpful tips and some fun giveaways (pssst they have a giveaway going on for the Nuna Leaf right NOW!)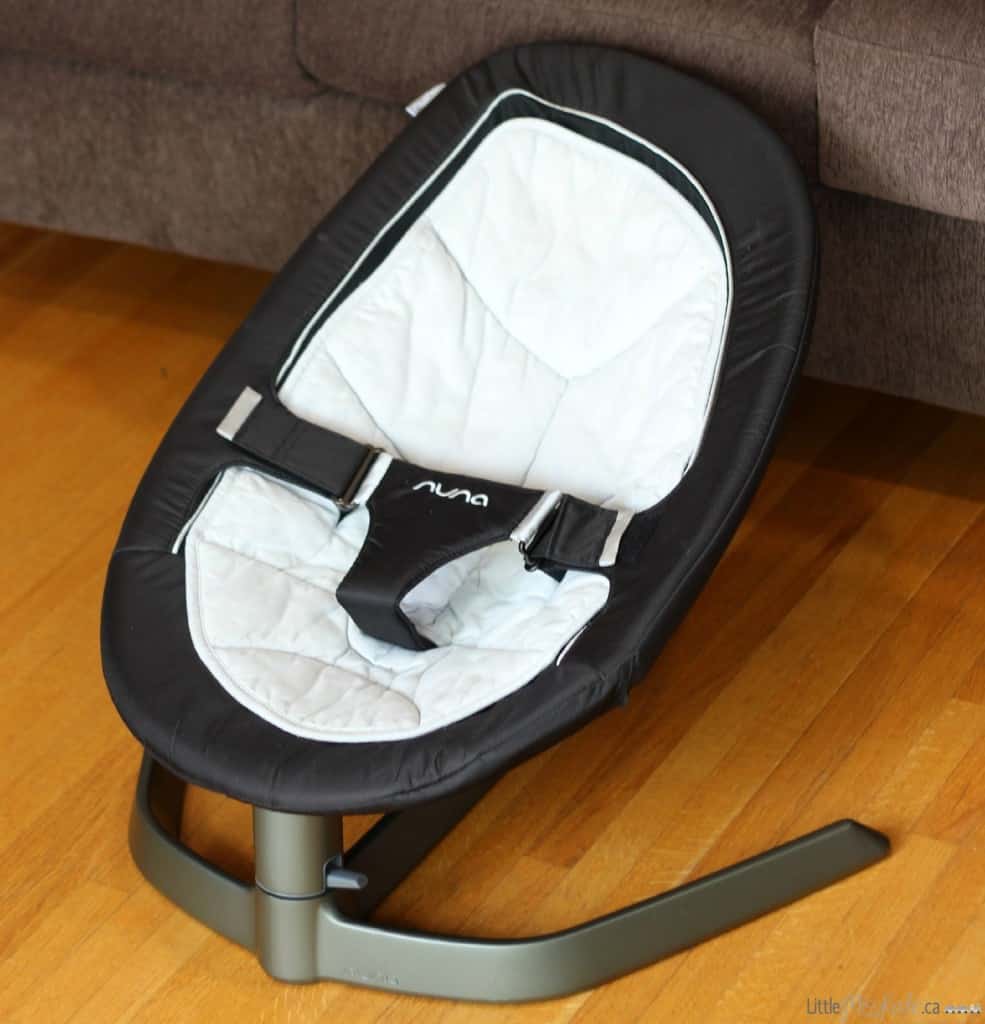 Disclosure:  The post was brought to you by Nuna.  All opinions are strictly my own.