As St.Patricks Day is quickly approaching and I will have Thumper home with me as it is March Break in Ontario, I searched out some St.Patrick's Day Activities for Toddlers and came across Jessica and The Primary Parade and decided to invite her to guest post for us and give us a fun and easy St.Patrick's Day Sensory Idea.
This week our Guest Blogger is from Jessica from The Primary Parade. Jessica is an Educational Blogger with over 10 years of classroom experience. She creates resources and curriculum for homeschooo Kindergarten, and Preschool Teachers! She gives us great ideas on how to keep your toddler or preschoolers busy on a cold dreary day and still celebrat St.Patrick's Day. 
We have had some very dreary weather lately. The kind where it's way too cold to go outside, and it's pouring cats and dogs. It's secretly my favorite because it's the perfect weather to take a solid nap. Let's face it though, now that I have a preschooler… down time is non existent. 
I don't know about you but my little one keeps me on my toes ALL. DAY. LONG. Seriously. From the moment she wakes up until she crashes at night. So keeping her tiny hands busy (and engaged) is a must in my household!
So what do we do to stay busy? We use sensory bins, and you should too!
What are Sensory Bins?
A sensory bin is a container filled with material that is hand selected to stimulate your senses. Research shows that children learn best when they use a combination of visual, auditory, and tactile learning.
These are the perfect activities to use with your little learners because it allows them to imagine, learn, explore and create all while activating their senses. Check out our full list of Seasonal Sensory Bin Ideas.
St. Patrick's Day Sensory Bin
If you've been to the store lately, I'm sure you've noticed that all of the St. Patrick's Day decor is already out! So this weekend, when I was loading my cart full of the 90% off Valentine's Day chocolate, a super cute shamrock dish caught my eye.
I saw it and my gears immediately began grinding. The teacher in me started brainstorming ways I could turn this cake pan into a fun learning experience for my busy bee later that day; and thus, the Shamrock Sensory Bin was envisioned.
Jello Mold Directions: St. Patricks Day Shamrock Jello Mold
INGREDIENTS 
2 boxes of 6 oz Lime jello mix

3 cups of boiling water

3 cups of cold water

Shamrock cake dish
DIRECTIONS
Grease the shamrock mold thoroughly and set aside.

Pour the lime jello mix in a large mixing bowl.

Boil 3 cups of water and stir it in with the Jello mix until completely dissolved (about 2 minutes).

Add 3 cups of cold water to the mixture and stir thoroughly.

Pour the mixture into the shamrock dish.

Toss magnetic letters into the mixture.

Leave it in the refrigerator for 4 hours (or until firm).
St.Patrick's Sensory Bin Activity
Once the jello was done molding to the dish, it was time to play! We took out our tweezers (Thank you Dollar Tree) and started digging. You guys, my little one had so much fun dissecting the jello to find the letters. 
As she took each letter out, we identified the letter names and their sounds. Then we placed each letter on our alphabet worksheet. This was such a hit. What I love the most about this activity is that you can differentiate it for any level of reader!
Is your kiddo a bit further along in their reading? Maybe they're beginning to blend their sounds together and read CVC words? If so, a fun spin on this would be to replace the letters with objects that follow the 3 letter CVC pattern (pig, hat, jet, dog, bug, six, red, sun etc.).
As your kiddo is rummaging through their sensory bin and pulling out one item at a time, have them use magnetic letters to build each word. They could also add in a handwriting component by writing the word, or a fine motor component by building the CVC word with play doh. The possibilities are endless!
Sensory bins are one of my favorite things to use with kids because they allow children to learn how they do best, through play. Although playing may sound like just fun and games, it is an important part of a child's learning experience. Be prepared for quite the mess and a whole lot of fun with this one!
Checkout these other fun St.Patrick's Day Ideas: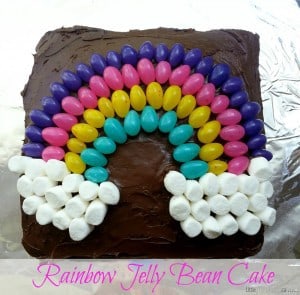 Pin for Later: