Brampton Library offers some amazing programs and freebies for babies and toddlers. All of the programs help build basic literacy skills through Talking, Singing, Reading and Playing. Brampton Library has multiple programs that it runs for babies: Baby Story time, Baby Songs and Stories, and Baby Playtime. For toddlers it runs Movers and Shakers, and Toddler Move and Groove. Baby Story Time in Brampton is the perfect program as it is short but yet very engaging for babies. Brampton Library Events can be found on their monthly calendar in addition to their amazing drop in library programs for babies, toddlers and kids.
For myself as a teacher, reading books to children and creating voices for characters comes naturally as this is part of my job, however reading to babies and children doesn't come naturally to every parent. I know my husband found it challenging to read with our daughter at a young age as he felt it was somewhat pointless as she wasn't interacting with the book, however reading to children provides cognitive stimulation and role models positive reading habits that will become lifelong skills. An important things about books is that you don't have to read every word to your baby but simply the act or reading together creates bonding and literacy and language development.
Baby Library Programs:
The Library programs for babies are designed to introduce babies to language through stories, talking and music.
Baby Story time – The focus of baby story time is on the 5 key practices: talk, sing, read, write, and play which help grow a reader every day! Research shows that by doing the 5 initiatives daily that you help promote healthy brain growth and development as well as early literacy skills. The program runs for 30 minutes in a couple different libraries, see the schedule below. Each program offers time for a read aloud story read by the librarian, a choral reading where parents read the same book all together, and songs. This program is for babies 0-18 months.
Schedule of Baby Story time:
For up to date schedule of all Baby Library drop programs, click here.
I have personally been to the Cyril Clark and Mount Pleasant Baby Story Times and thoroughly enjoyed both. It was a great way for me to connect with other moms especially when my daughter was really little as we went to the Mount Pleasant story time when she was just 2 months old and she made her first baby friend there which we still have play dates with 3 months later!
I also loved that it was only 30 minutes long as it was perfect when she was really little! I also made it a routine that we would take out 14 new board books every week (we read 2 books every night at bedtime) and this saved a lot of money instead of buying board books that don't last or entertain children for a very long age span. Brampton Library Programs allow you to make friends within your community, spend time with your baby/toddler/child and increase their literacy skills which is so important to early learning.
Each time you attend Baby Story time, you'll earn a stamp towards a FREE book to take home! You must attend 10 Baby Story time Sessions in order to get a FREE board book.
2) Baby Songs and Stories – A special program for babies and their favourite adults. It's never too early to read, sing, and play to promote healthy brain development. This program is for babies 0-18 months to come and enjoy story time.
3) Baby Playtime – Parents explore early learning activities with their babies and network with other caregivers. This program is for babies 0-18 months.
Best Types of Books for Babies:
High Contrast Books: engage your newborns brain and senses as children can only see in black and white for the first few months of birth so high contrast books help stimulate optic nerve growth and engage babies vision to look at the high contrast images using colours such as black, white and red.
Tactile Books: Babies learn and explore with their hands so books that they can touch and feel are super fun and engaging to them as there not quite ready to listen to all the words yet. Interest your baby with books they can touch and experience with their hands rather than their eyes as they love to touch everything!

Mom Tip: My favourite series is Never Touch a Monster, Never Touch a Spider and Never Touch a Dragon as they are short, well written, bright images, and engaging textures.

Pop up Books: that have images that pop up or tabs and flaps that can be pulled engage children as they can again explore the books with their hands but also they love seeing the cause and reaction when things pop up. Mom Tip: These books can be easily ruined so lean towards books that will endure rough and tough little hands, my favourite is a pop up book I found but the flaps are made of felt rather than paper, or also the which are guaranteed to keep up to babies even if they chew on them.
Drop in Library Programs For Toddlers:
Brampton Library toddler programs offer engaging activities for children aged 18-3 years old and encourage literacy development of pre-reading skills such as sounds, letters and rhyming.
1) Movers and Shakers – Let's get moving! Toddlers and their grownups are invited to join us for our special Toddler Time. We'll read, sing, and play while we learn. Please register at the Library. Each time you attend Movers and Shakers, you'll earn a stamp towards a FREE book to take home! You must attend 10 Mover and Shaker Sessions in order to get a FREE book. This program is for babies aged 18 months to 3 years old.
2) Toddler Move and Groove – Parents and children participate in gross motor and play activity, circle time; supporting motor, social and language skills.

Best Types of Books for Toddlers:
Board Books: Board books are books made out of a hard cardboard so they can hold up to constant turning of the pages from those little hands. One of our favourite authors of board books is Sandra Boyton who has a full series of board books

Rhyming Books : These books use simple easy patterns that children can start to predict and teach children about letter sounds and they beginning skills needed to form words. Rhyming helps children's cognitive development and can help develop their sequence skills using words such as first, then, next and finally. Children may be able to read these books on their own after multiple reads as they can memorize the repetitive pattern.
FREEBIES:
Brampton Library offers two amazing programs that help you collect books for FREE for your child's home library.
1000 Books Before Kindergarten – Reading books with your infant or toddler creates an opportunity for bonding, teaches early literacy skills, creates memories and teaches a love for reading!
Pick up a 1000 books before kindergarten chart at any public library.

The program is independently paced so all you need to do is color is one paw print or water droplet anytime you and your child read a book together, or a book is read to your child during a story time at the library or by another caregiver.

GOAL: Read 1000 BOOKS by Kindergarten and earn prizes along the way!

Every 250 books read, return the chart to the library for a sticker to show your success and to pick up a free book!
Cool Items to Check Out from Brampton Library:
Library of Things

Discover the joy of giving your child a head start! The Starling is a wearable engagement tracker that helps a child's development with early literacy by counting the number of words they hear throughout the day. Starling Kits are available at all branch locations on a first come first served basis and can be borrowed for 21 days. Starling Kits include the Starling wearable device, silicon clip holster, charging dock, AC adapter, USB charging cable, and a 'Getting Started' user guide. Download the free Starling app to track your progress and receive real-time feedback, including tips and strategies to increase interaction with your child (device not included).
For more information, visit the Starling by Versame website.
Want to record your adventures and activities? GoPro cameras are available to borrow at all branch locations. Each GoPro kit includes a GoPro Hero session camera and accessories. Library users must provide their own UHS-I microSD card for photo and video storage. GoPro kits are available to loan out for 21 days and are borrowed on a first come first served basis. Renewals, holds and extended loan periods are not permitted.
Launchpad tablets aim to improve the digital literacy of children. Launchpads require no internet connection, but allow users to play, read and explore educational apps. Launchpad tablets are available for ages 3-12 years. There is a large selection of Launchpad tablets available for loan or in library use. Launchpad tablets are available for 7 day loans and 2 hour time slots for in library use copies.
Peel Art Gallery Museum and Archives Pass (PAMA)
Free admission passes to the Peel Art Gallery, Museum and Archives (PAMA) are available for loan at Brampton library. Visit the museum for exhibitions plus adult and children's programmes. Passes are loaned out for 7 days.
Toronto Region Conservation Authority Pass (TRCA)
Free admission passes to the Toronto and Region Conservation Authority (TRCA) are available for loan at Brampton library. With the TRCA pass you can visit Black Creek Pioneer Village, Kortright Centre for Conservation and also go camping, bird watching and much more. Passes are loaned out for 7 days.
You may be interested in:
Literacy Development for Babies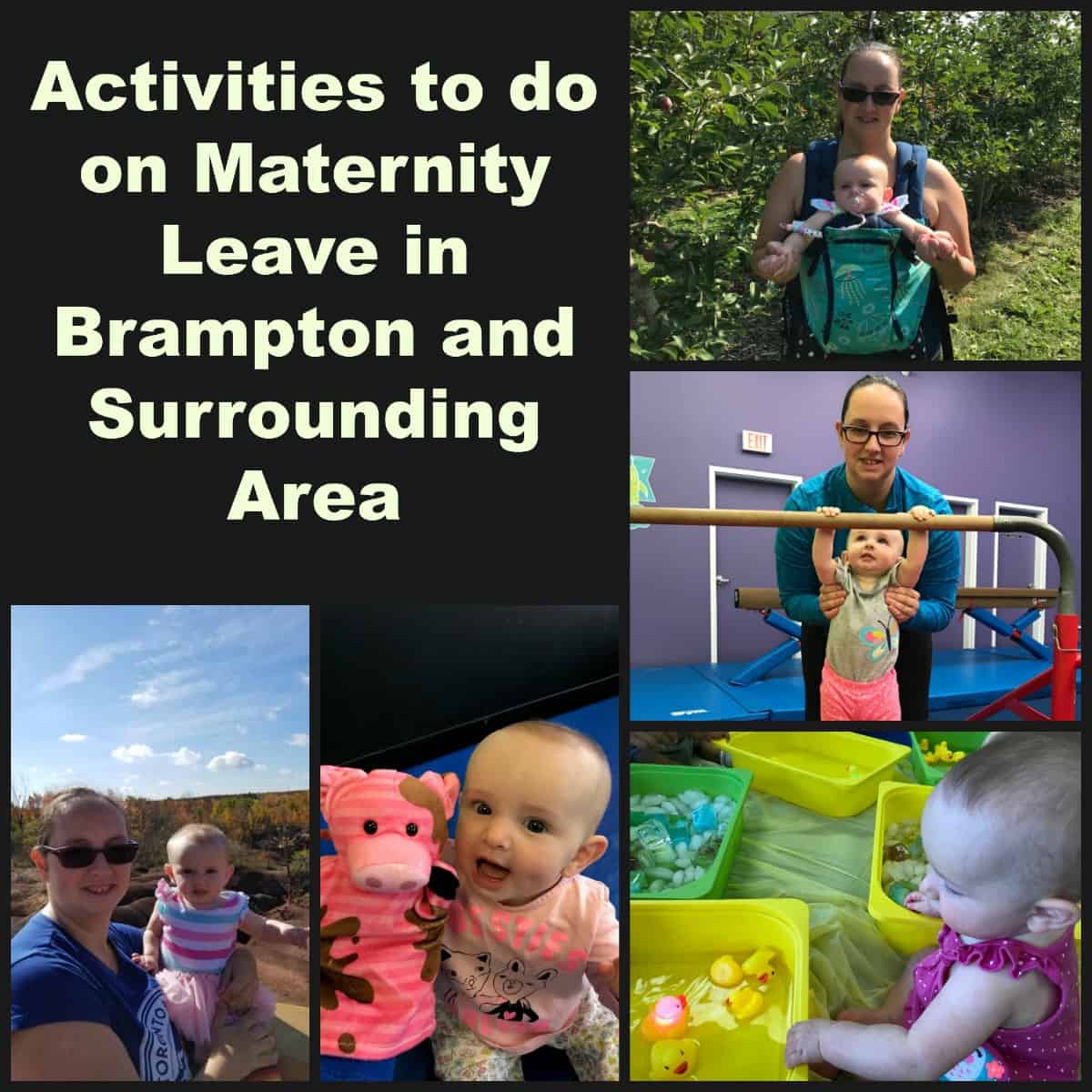 Interested in things to do with kids in Brampton? Come join our community of Parents: Peel Parents Resource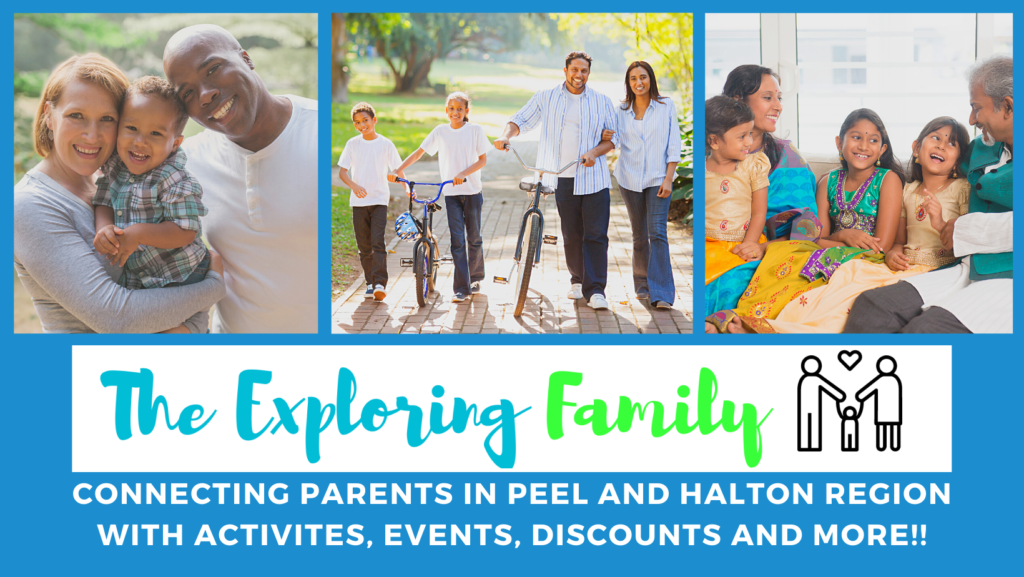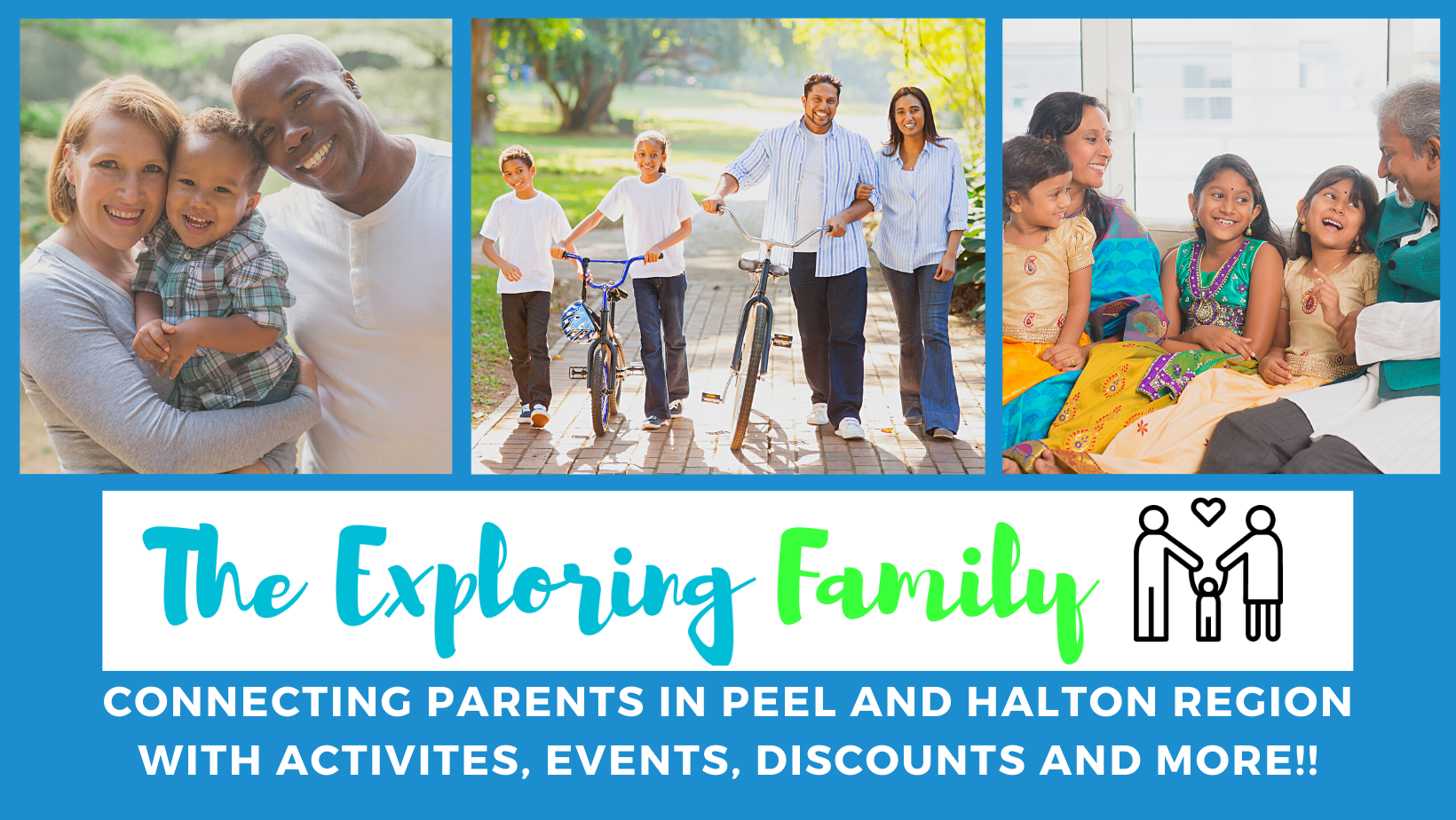 Can you help make this article better?
If you have noticed an error, have additional information or would like to share a comment you can:
E-mail us at info@thexploringfamily.com
Find us on Facebook: The Exploring Family
Find us on Instagram: @The.Exploring.Family