As the Holiday season is approaching, I started to think of ways I could create a home made gift from Thumper to give to her grandparents, aunts and uncles as 2018 was Thumper's first Christmas. Now I love doing arts and crafts with Thumper. I have created many footprint art crafts for the past holidays of Easter, Halloween and Thanksgiving on paper. For Christmas we decided we would improve our gift to something more permanent that could be used year after year. Crock a Doodle Mississauga and Crock a Doodle Brampton offer a place to bring Thumper to create a precious keepsake and have fun with Baby/Toddler Pottery Painting. Baby Pottery Painting allows moms to paint pottery and create a hand painted pottery piece with their child's hand prints or footprints. I am so excited at how my piece turned out and plan to use is as a Cookies for Santa plate every year. I think it will be so cool for Thumper to see how much bigger her hands and feet get each year. Crock a Doodle is an amazing atmosphere that encourages creative expression and connects families together through quality time spent together pottery painting.
Crock a Doodle Mississauga
When we arrived we were greeted by owner Lora who was super friendly, warm and welcoming. Lora showed me some design options and helped me decide on which pottery piece I would like to paint as my Christmas Keepsake. I choose a plate which costs $36 which I think is very affordable considering you could spend that much on a generic Christmas plate. For about $40 I was able to enjoy a fun experience of pottery painting with Thumper, and create a plate and memories that will last for many years. Now I have tried to create artwork before with Thumper's hands but failed miserably so when Lora suggested she could do it I was super excited to give it a try. Lora was super professional and amazing at capturing hand prints and footprints on a 8 month baby which is a super challenging task as she no longer likes to sit still. Lora was great at keep Thumper entertained with books and letting her play with some painting supplies such as the tray which was a novel experience for her. You could see that Lora is a true people person and loves working with children and families and has passion for creative arts as a means of expression. Crock a Doodle Mississauga offers a fun interactive experience but also a place for families to connect and create together. I would highly recommend Crock a Doodle if you want to create a keepsake gift or just want a fun family activity. I plan on returning to create more Christmas gifts for Thumper's first Christmas. Visit Crock a Doodle for drop-in pottery painting anytime – No reservations required or stop by for a Baby Print Party where we help to capture little hands and feet on pottery! Crock a Doodle makes it easy to bring a baby as they have all the baby gear you will need: a high chair for baby to watch you paint and a change table in the bathroom.
What does Crock a Doodle Offer:
Baby we love your toes! We capture precious hand prints and footprints on pottery for the best gifts and keepsakes ever.

Hands-free kids! We help parents replace screen time with creative time…so kids grow up curious, confident and playful.

Ladies its your turn to play! Women get together with us to chatter and splatter, gab and dab, giggle and squiggle… socializing over pottery, creating fun art and friendships.

More Family Time! We bring families members of every age and ability together in an activity that everyone can enjoy.

Best birthdays ever! We host creative birthday parties that kids and parents both love…with a "loot bag" that lasts forever.
The Creative Process
Step #1: Choose your Pottery Piece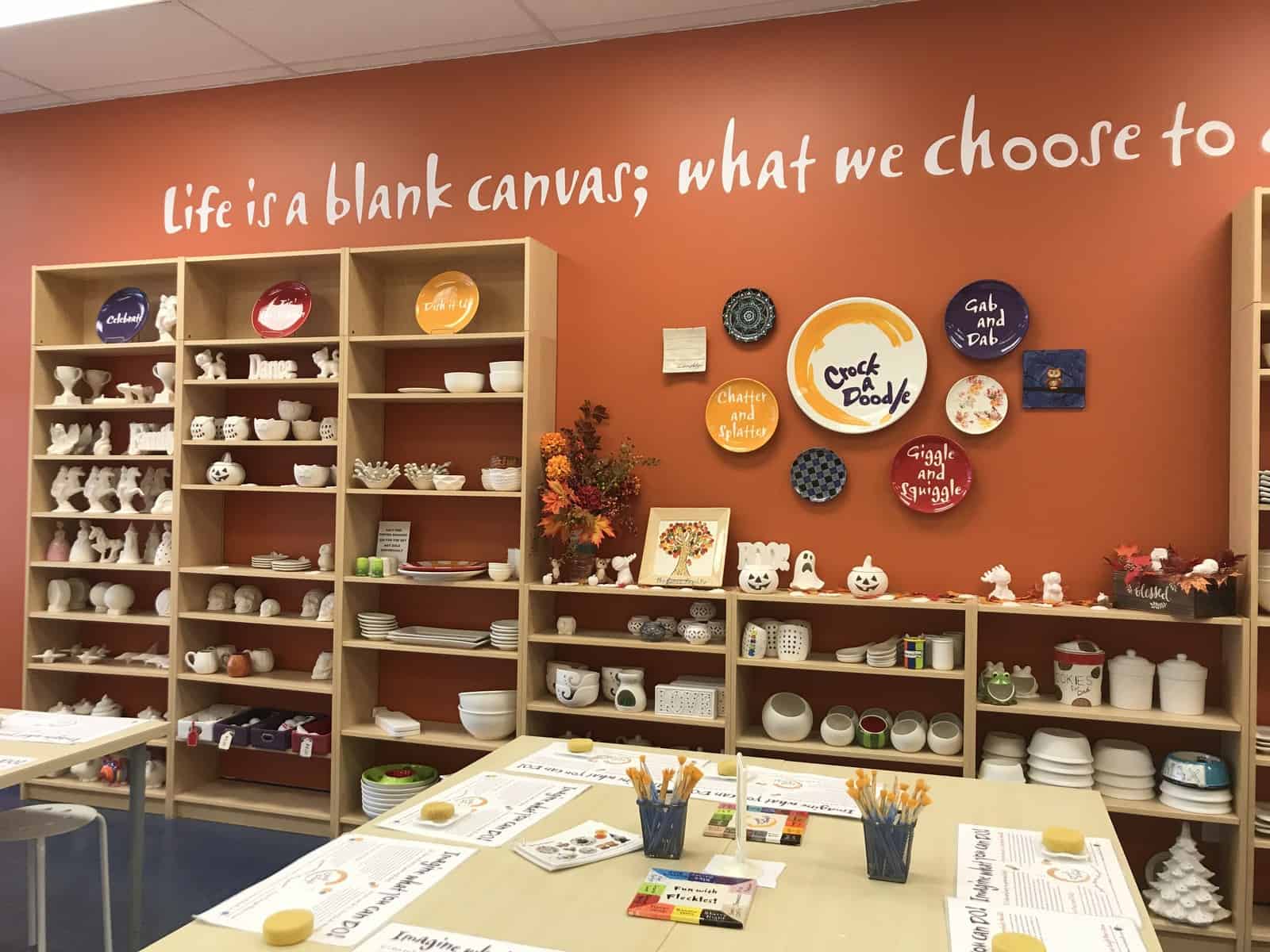 Crock a Doodle has tons of options for you to paint and decorate from mugs, bowls, plates, and platters to piggy banks and ceramic figures for kids. For a full list of options and price click here.
Step #2 Decide on your design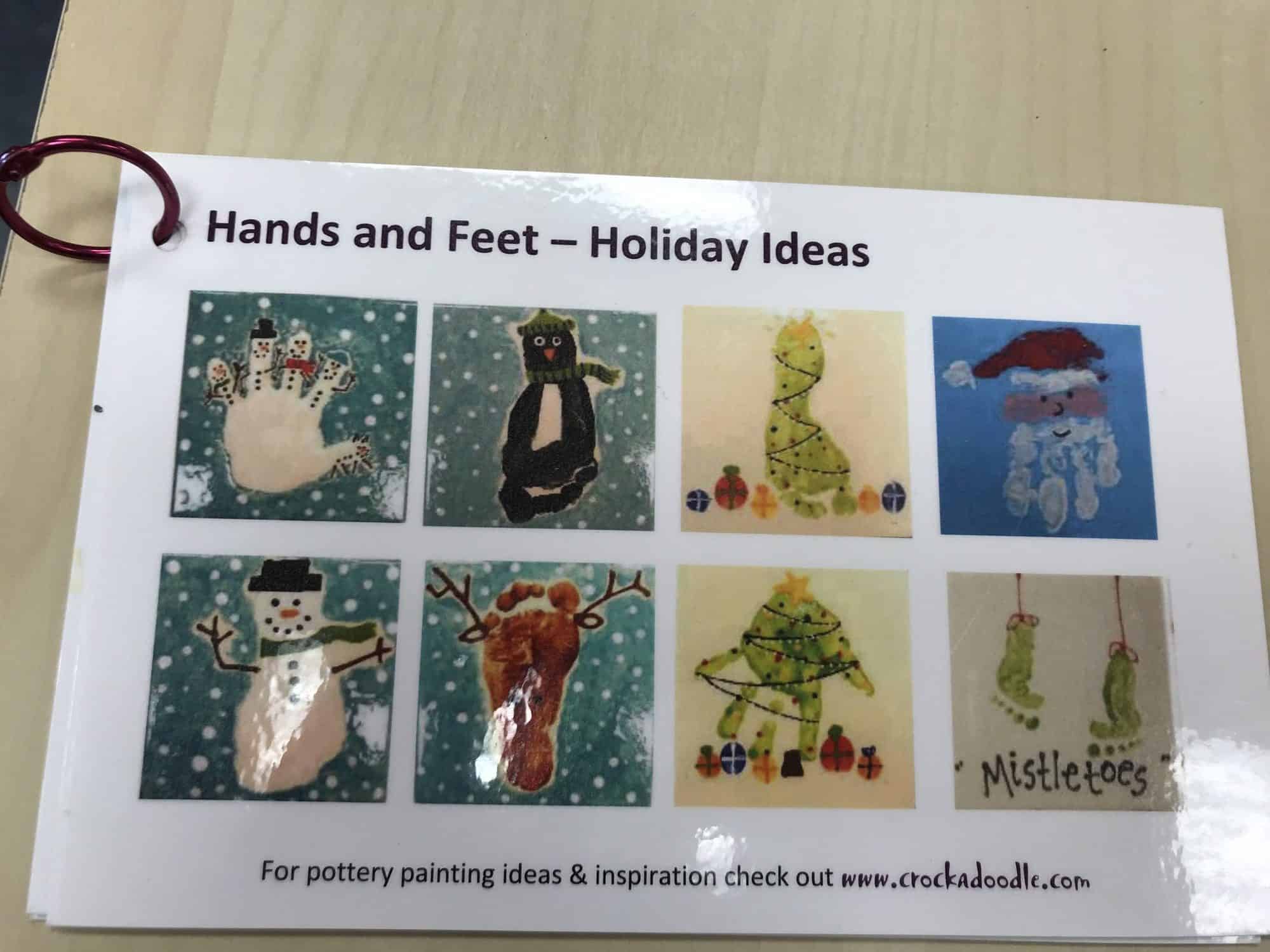 Crock a Doodle has many design options to inspire you to create treasures for every Holiday season, or you can let your imagination run wild and create whatever you would like.
Step #3 Wash Your Piece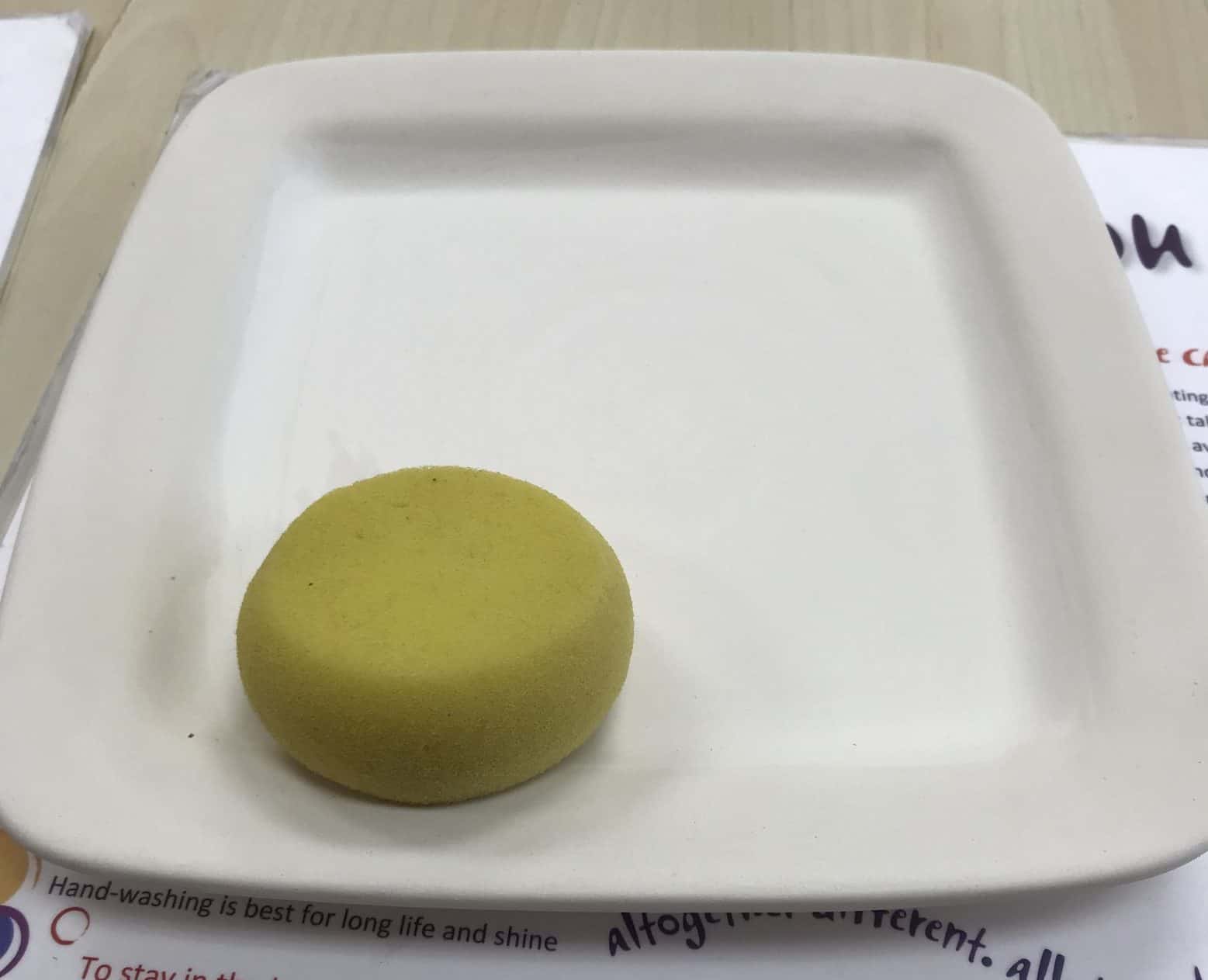 Lora instructed me to sponge wash my piece to get rid of any debris or dust that may be on my plate before painting.
Step #4 Choose your Paint Colours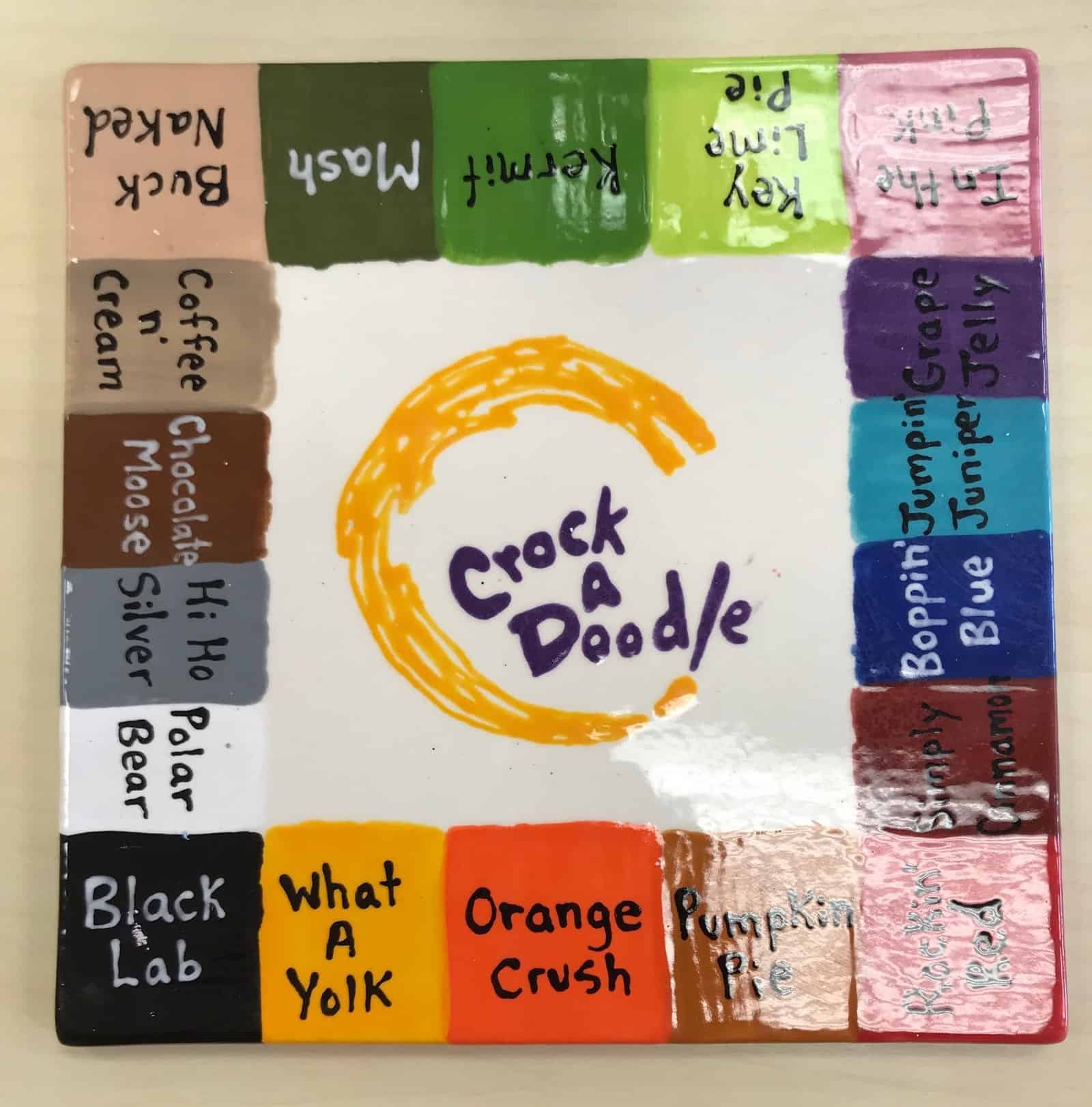 Crock a Doodle has a variety of paint colours for you to choose from, including solid paints and speckled paints.
Step #5 Hand Print and Foot Print Placement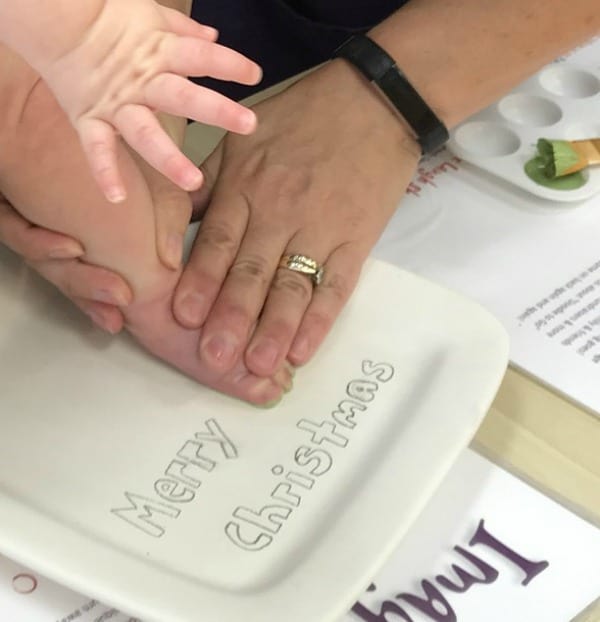 Once I decided where I would like to place Thumper's hand prints and footprints on the plate I marked them with a small pencil mark and then Lora helped me paint and stamp Thumper's hands and feet into place. Lora assisted me one on one to complete the hand and foot prints and they turned out amazing even above my expectations.
Step #6 Decorate the Rest
I then decorated the rest of my plate with red, and green polka dots as I choose to have a traditional Christmas theme to my plate. I painted on the words Merry Christmas and then Lora gave me a special painter writer to outline parts of the letters to ensure they were easy to read.
Step #7 Fire it in the Kiln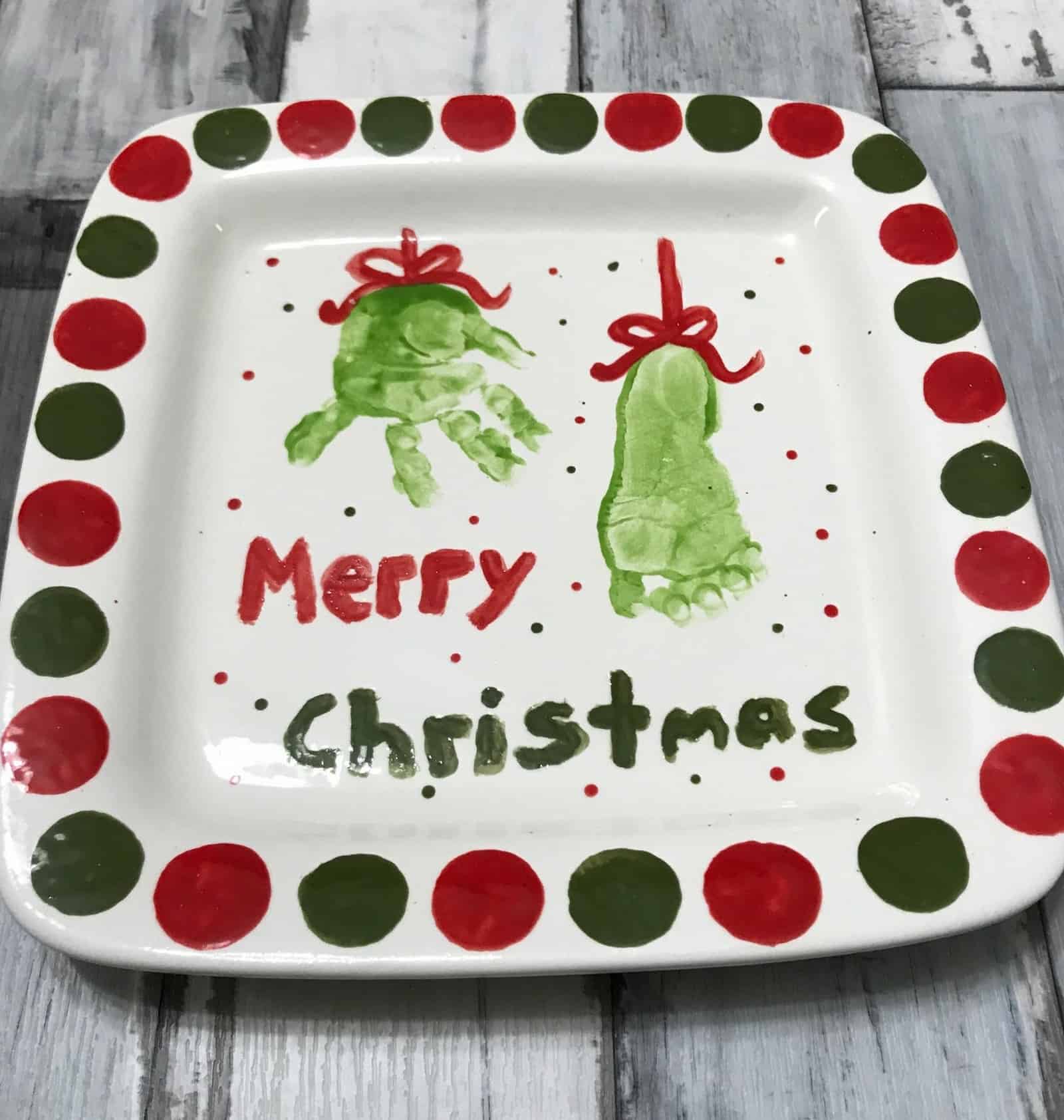 After I was finished, I left my piece with Lora and she placed it in a kiln to finish the process. Also the best part of being in the studio was there was no mess for me to clean up as Lora took care of all the paint and paint brushes that needed to be cleaned. Lora finishes the product and it is ready to pick up in about 3-5 days.


Make sure you join the Birthday Club!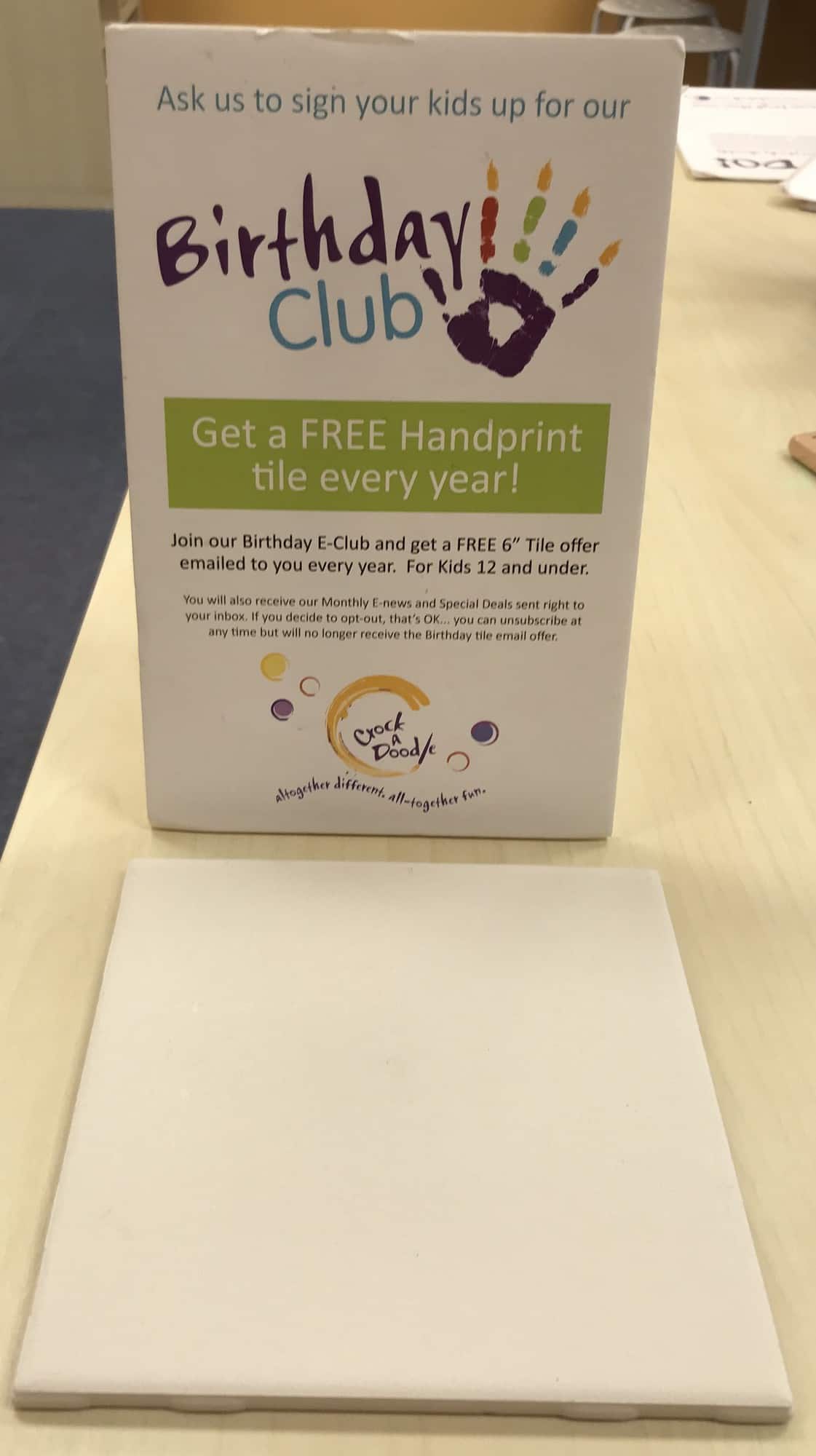 So if you are looking for a precious treasure as a gift for any holiday then go visit Crock a Doodle!
Mississauga
Located at: 5602 Tenth Line W in Mississauga or give us a call at 905-824-8428!
Brampton
Located at: 8325 Financial Drive Unit #3 in Brampton or give us a call at 905-456-3360!
Disclosure: I received a free baby hand print paint session at Crock a Doodle Mississauga. However all opinions and recommendations are my own.
You may also be interested in other Baby Activities you can do on Maternity Leave!
Pin for Later: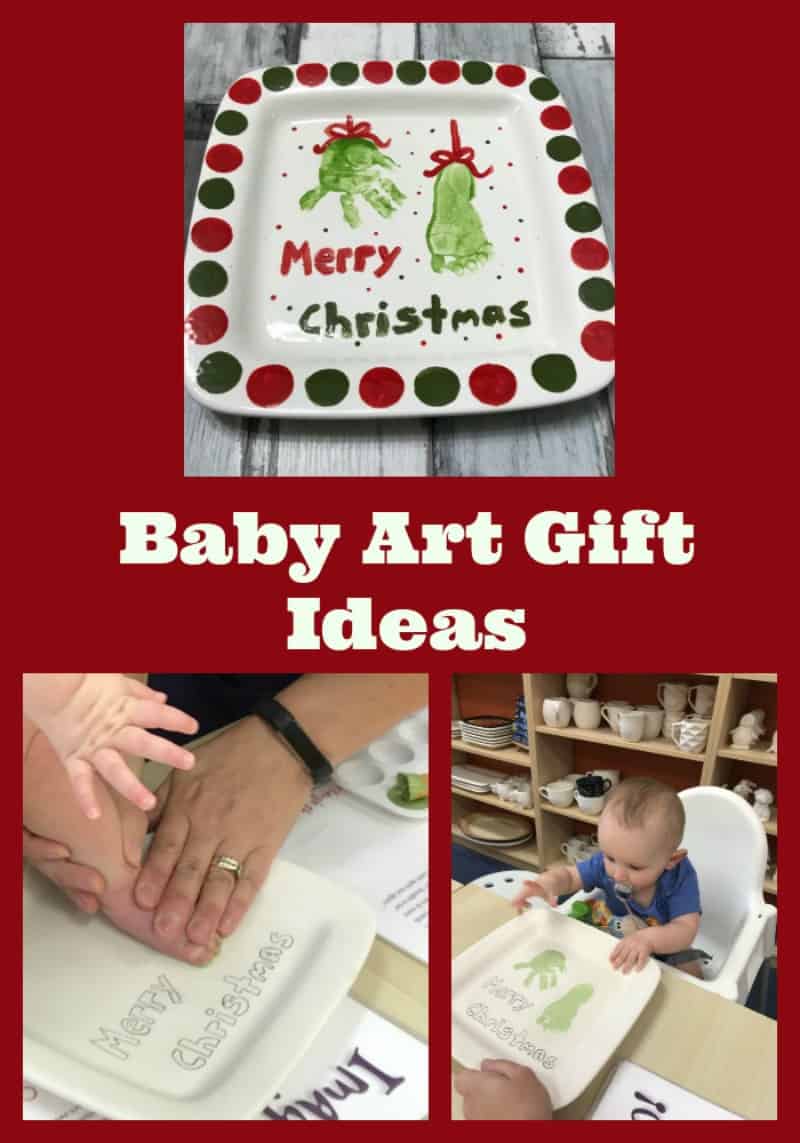 Interested in things to do with kids in Brampton? Come join our community of Parents: Peel Parents Resource