Are you feeling left out when people are discussing new movies that are currently in the theatre? Does your spouse have time off during the day and you want to have a daytime date? Are you craving that buttery movie theatre popcorn? Looking for a fun indoor activity now that the weather is cooler? Do you just want to escape the house with some mom friends? If you answered YES to any of these than I have the perfect activity for you – Stars and Strollers Movie Watching presented by Cineplex.
What is Stars and Strollers? What does Stars and Strollers Mean?
Stars and Strollers is a specific movie time for parents to go watch a film with baby and not worry about being "shushed". Stars and Strollers participating theatres and movie times can be found here.
Stars and Strollers Cineplex – Take Baby to the Movies
THE HOTTEST MOVIES IN A BABY FRIENDLY ENVIRONMENT
Cineplex Theatres have two new movies every week for Stars and Strollers Viewing times. The theatre is set up with parents and babies needs in mind. Here are some reasons why Stars and Strollers Movie Viewing Times are great:
The theatre has lowered volume and dimmed lighting to encourage babies to sleep through the film and make it more enjoyable for parents.

Cineplex provides a change table located right in the theatre so you don't have to go racing to the washroom mid film if baby needs a diaper change.

Don't worry about feeding baby as it is a breastfeeding safe space and you can feed baby in your seat while you continue to watch the film, and if you need a bottle warmed up there is even a bottle warmer located in the theatre.

There is even stroller parking in select theatres. In most movie theatres you can keep baby in their stroller if you are sitting in the bottom row.

Stretch that maternity leave budget further as you get $2.00 OFF General Admission for all Stars and Strollers performances.

You can see regular current films but at a cheaper cost and more baby friendly environment.




Stars and Strollers Review: Mom & Baby Indoor Activity

Thumper watching her first movie!
I highly recommend going to see a Stars and Stroller performance as it was a fun afternoon indoor Mom and baby activity, as Thumper and I went with about 9 other moms from our Mommy Connection group and had a blast. It was so nice to enjoy the movie and not worry that people would be annoyed when she got fussy or started crying. Multiple moms got up in the theatre and moved around and bounced baby as needed while still watching, others put baby in the stroller and moved it back and forth to sooth their baby, the atmosphere allowed moms to enjoy the film and deal with babies needs at the same time. I would suggest bringing some toys that can be played with in the stroller to keep baby entertained. I wish I had gone when Thumper was a little younger as it would have been much easier before 6 months as she would not have been so mobile, however at almost 8 months it was definitely still very do-able.
Participating Stars and Strollers Theatres: For a Full List of Cineplex Stars and Strollers Click HERE for Participating Theatres
Stars and Strollers Brampton:
SilverCity Brampton Cinemas -> 50 Great Lakes Drive, Brampton, ON, L6R 2K7
Stars and Strollers Mississauga
Cineplex Cinemas Courtney Park -> 110 Courtneypark Dr E, Mississauga, ON, L5T 2Y3
Cineplex Cinemas Mississauga -> 309 Rathburn Road West, Mississauga, ON, L5B 4C1
Stars and Strollers Waterloo
Galaxy Cinemas Waterloo -> 550 King Street North, Waterloo, ON, N2L 5W6
Stars and Strollers Oakville
Cineplex Cinemas Oakville and VIP -> 3531 Wyecroft Road, ON L6L 0B7
Stars and Strollers Milton
Cineplex Cinemas Milton -> 1175 Maple Avenue, Milton, ON, L9T 0A5
Looking for more Mom and baby activities be sure to check out:
Activities to do on Maternity Leave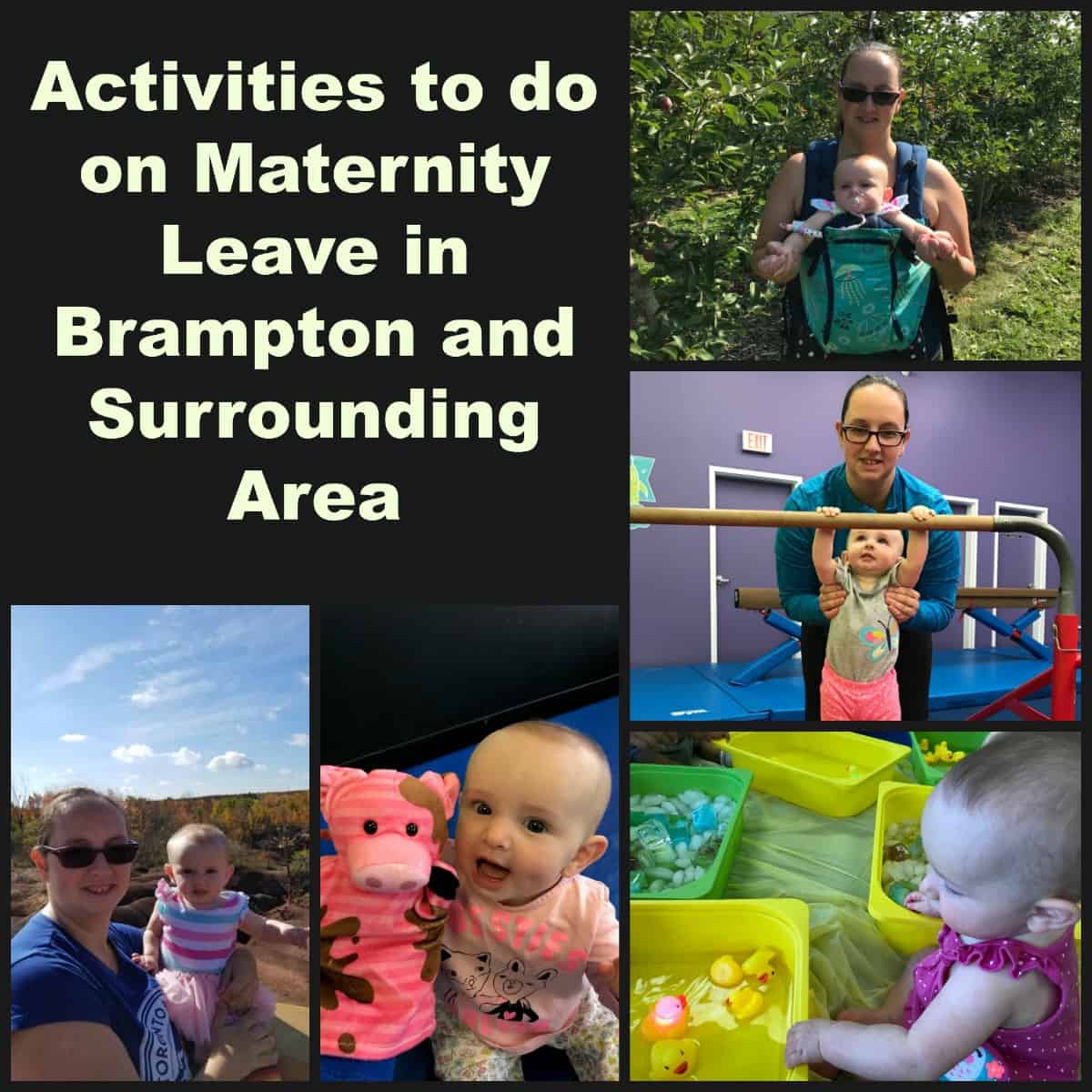 Interested in things to do with kids in Brampton? Come join our community of Parents: Peel Parents Resource

Can you help make this article better?
If you have noticed an error, have additional information or would like to share a comment you can:
E-mail us at info@thexploringfamily.com
Find us on Facebook: The Exploring Family
Find us on Instagram: @The.Exploring.Family