McDonald's Play Places are a right of passage for childhood it seems.  For parents when it comes to looking for free fun activities with the kids McDonald's play places top the list for young kids.  While yes, you are likely to spend a little bit of money at McDonald's on food.  The happy meals are very reasonable, and you can stay and play for as long as you like.  Check out the McDonald's PlayPlaces in Brampton!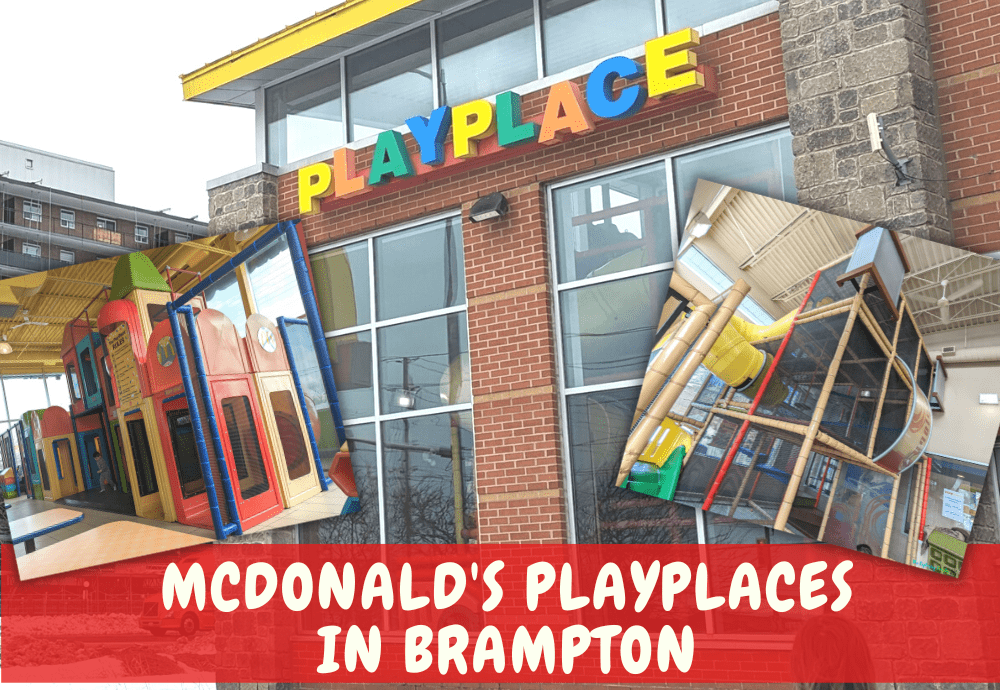 Each McDonald's play place is a little different and not all McDonald's have play places. This post will show you the 4 Brampton McDonald's locations with play places, and what they look like. That way you can pick the one you want to go to, or make it a fun game to visit them all!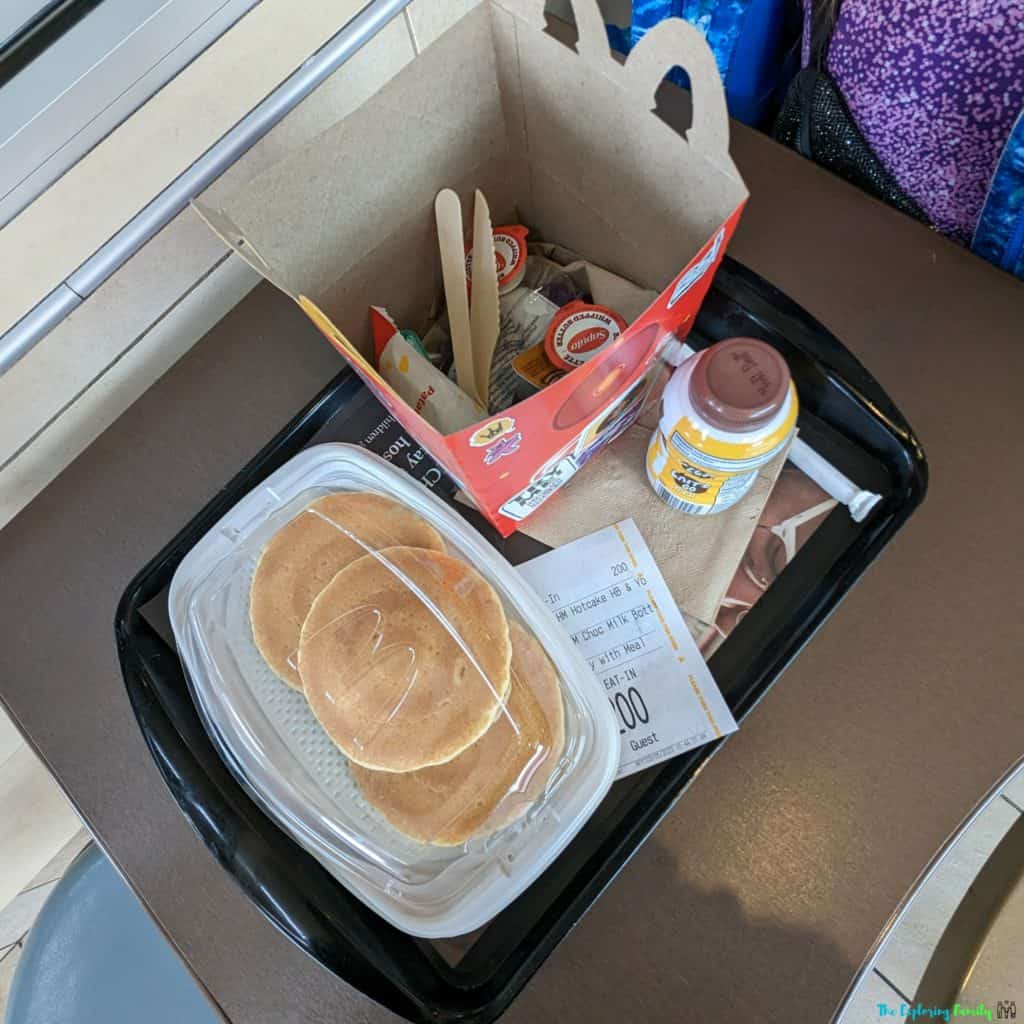 Remember BRING YOUR SOCKS! All McDonald's play places require children remove their shoes and wear socks while playing. They all have shoe racks where kids can leave their boots and shoes.
What ages are McDonald's Play places for?
The McDonald's Play Places are designed for children between 3-10 to play independently. The playgrounds usually have an area that is for smaller children, and then a climbing/slide feature. As children get closer to 10, they need to be mindful of their heads to make sure they don't bump them in doorways and slides. I have observed children younger then 3 in play places as well, however parents need to be very mindful of where they go to make sure they don't get bumped by other children playing, and don't get into an area they can't get out of.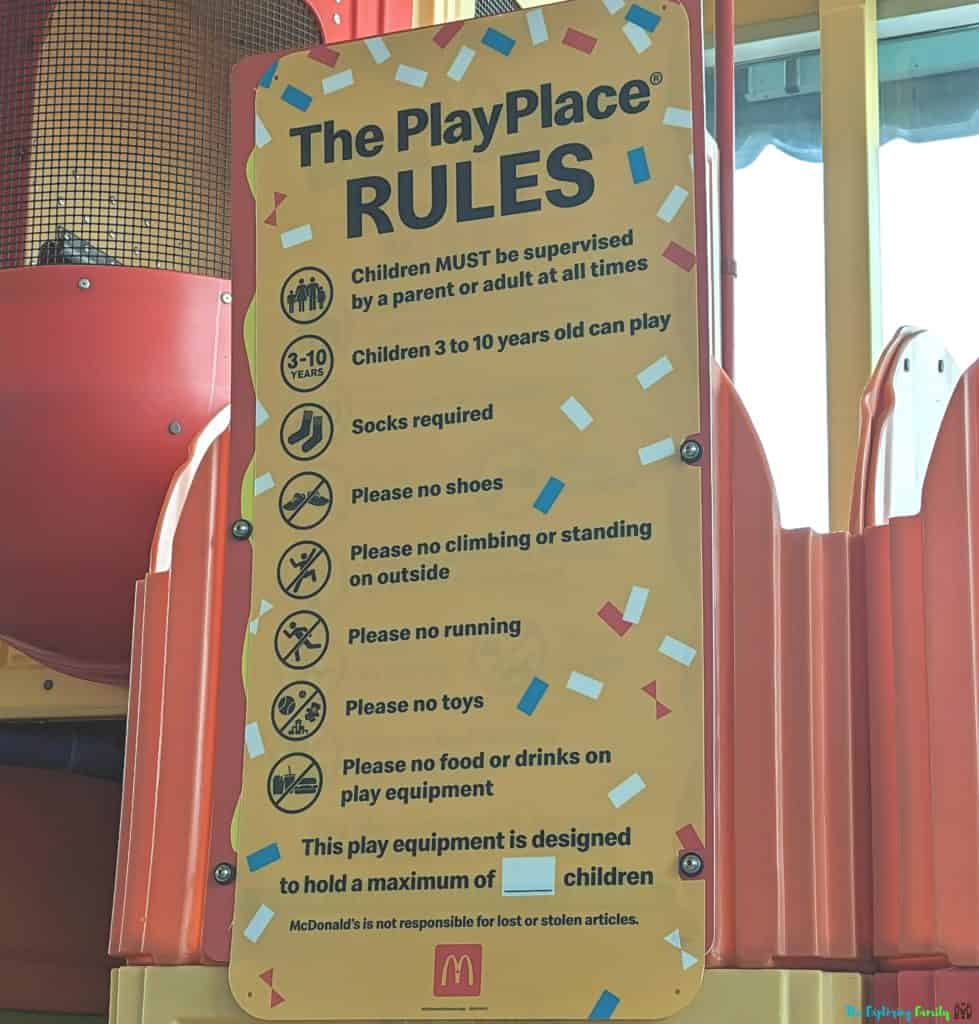 McDonald's PlayPlaces in Brampton
McDonald's PlayPlace – Kingspoint Plaza
372 Main St N. Brampton, ON– The McDonald's at the Kingspoint Plaza is a location that has had a play place for decades. This was the McDonald's my parents took me to as a child to play, but it has had a few updates since then!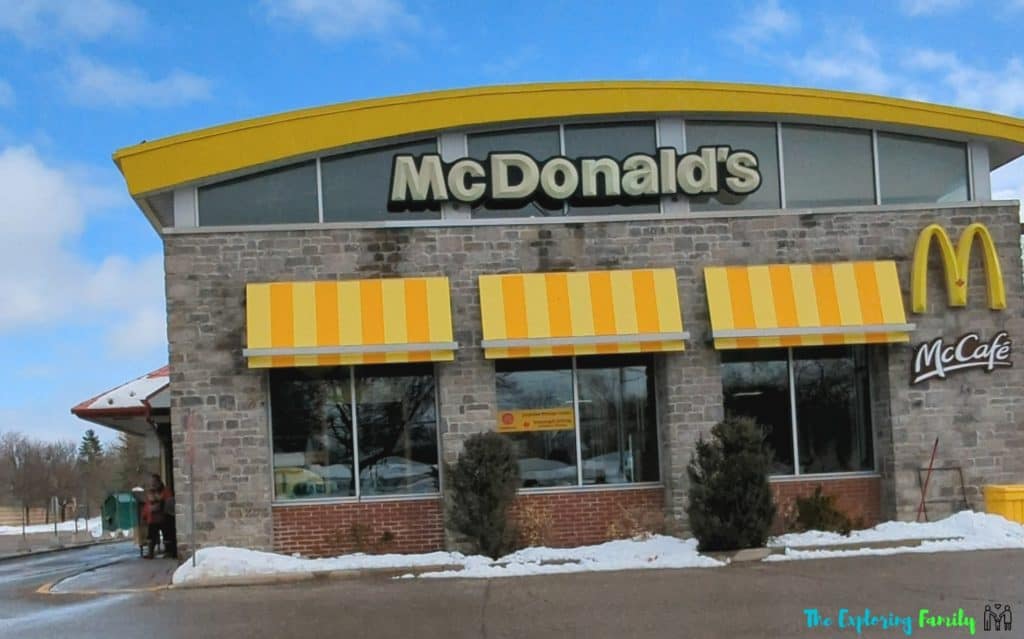 Kingspoint McDonald's Play Place has several tables along the outside of the play area that allow you to sit and still be able to keep an eye on everyone inside. This is ideal if you have children of different ages who might be done eating first and want to go play while others are finishing up.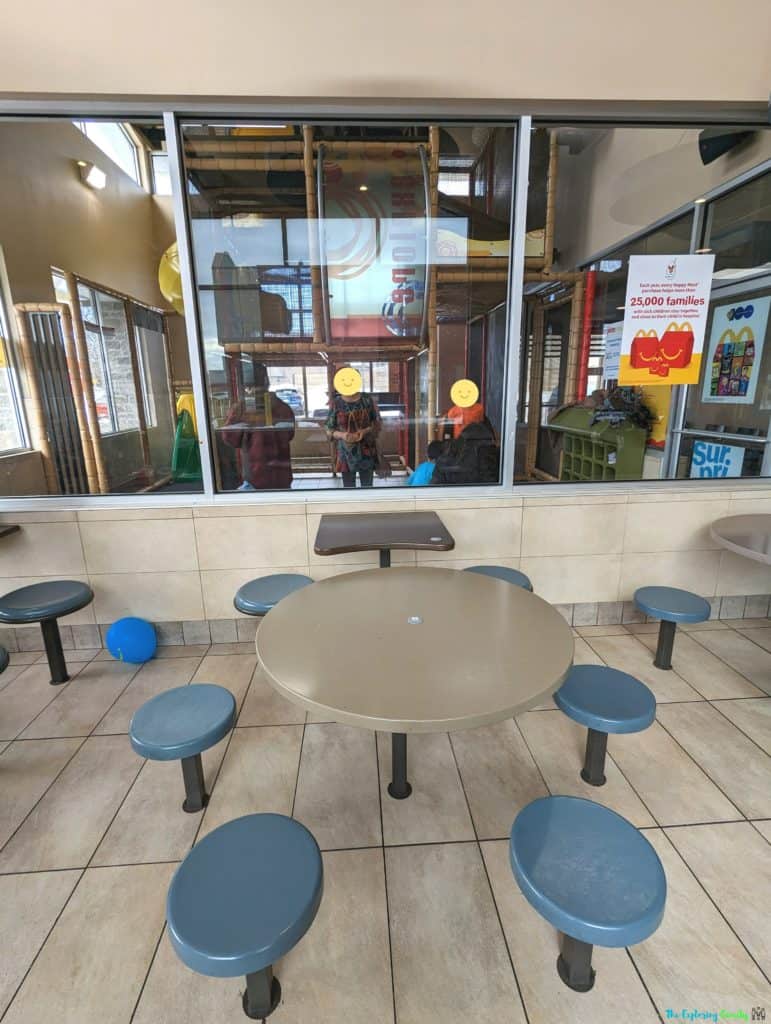 This McDonald's playground has a small slide at ground level for the littlest kids. Then it features a climbing area that will take kids up to the second and third level where they will find spinners and a slide.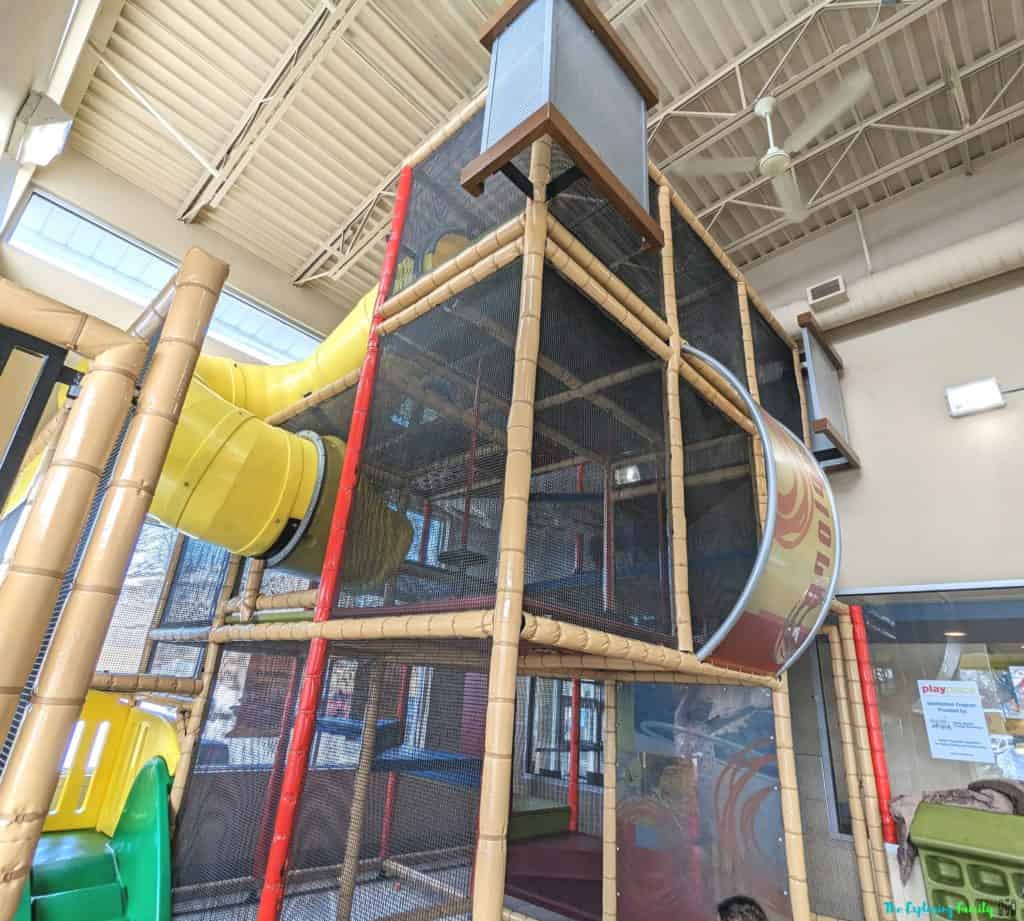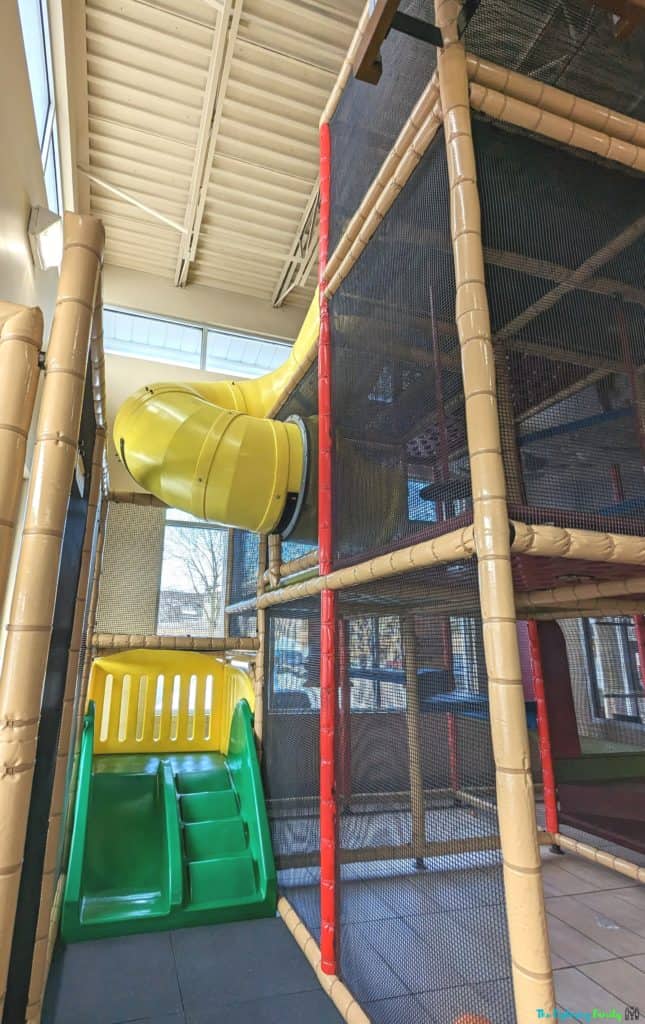 This climber is designed for children only, so make sure your child is OK with getting back down before they go up. You won't be able to go up to get them.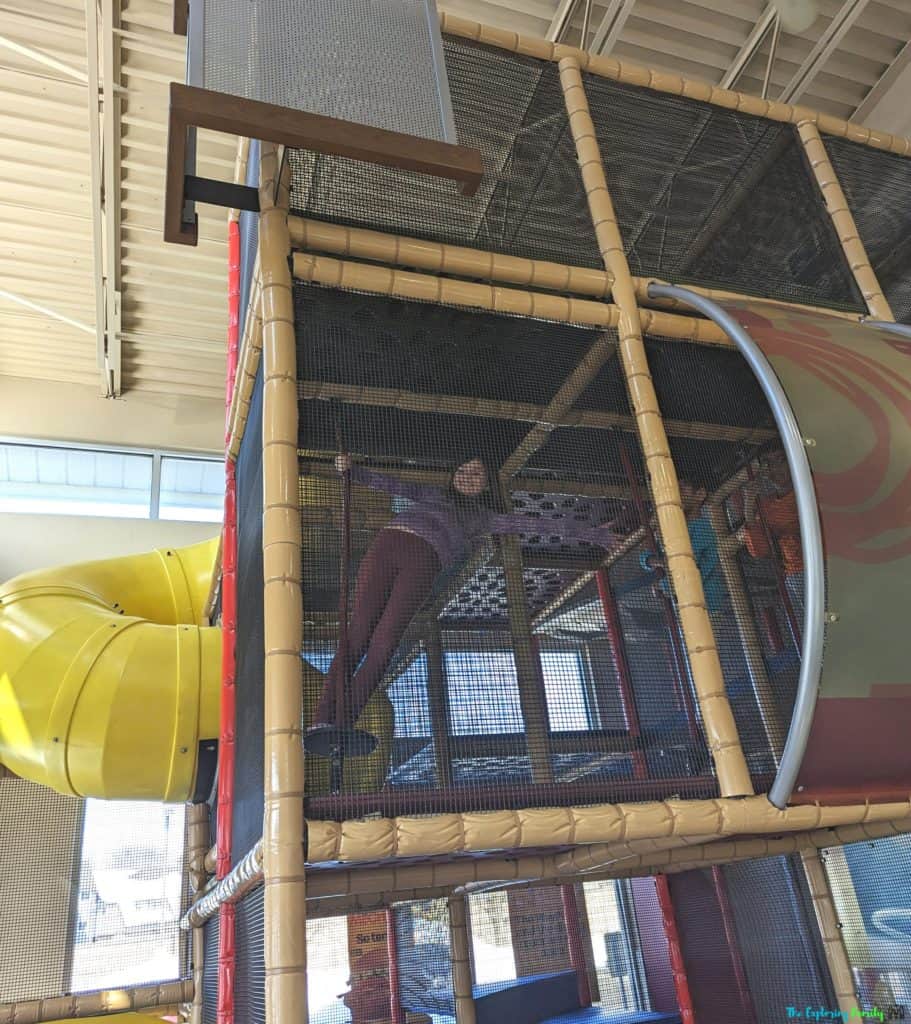 McDonald's PlayPlace – Queen & Airport
2450 Queen St E., Brampton, ON – The McDonald's Play place near Queen and Airport spans the entire front of the store. This play place is wider than the others in Brampton, but is not as high. There is ample seating inside the doors of the play ground area so you can bring your food right inside to eat and have the kids play in the same space.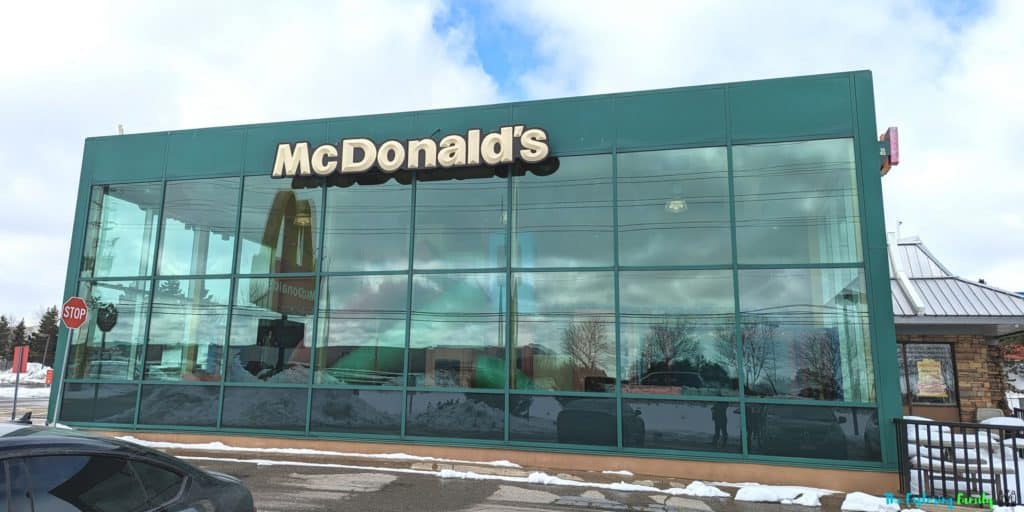 The Queen & Airport McDonald's playplace is well suited for younger kids as there is not as much climbing, or worrying about kids getting stuck up in a climber where you can't reach them. Kids who are tall and reaching the top of the age bracket for the playground should be mindful of their heads on the slides and as they enter the entrances so they don't bonk them.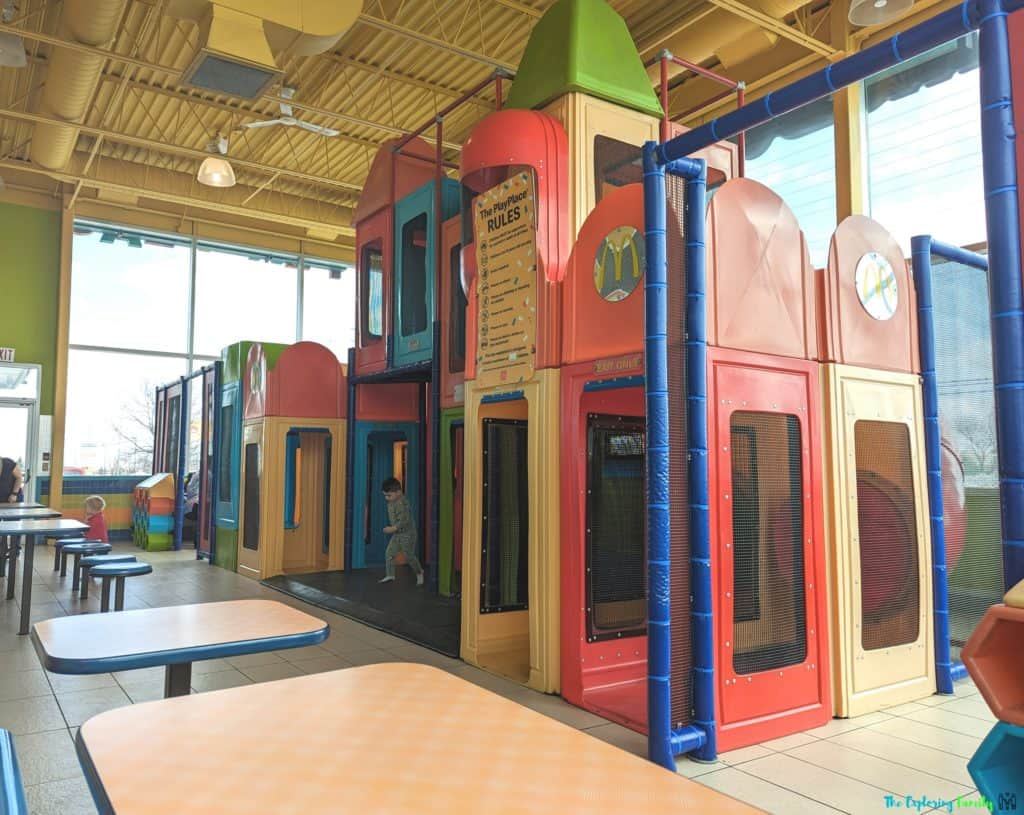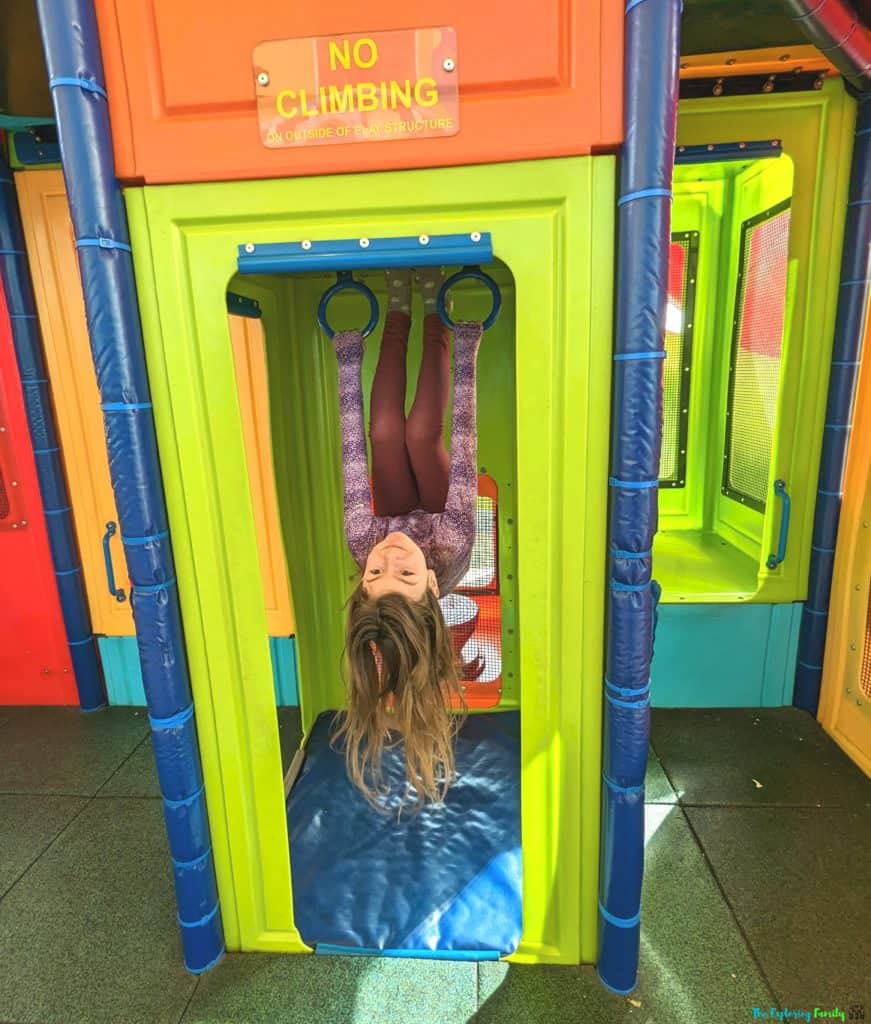 McDonald's PlayPlace – Bramalea Road
10565 Bramalea Road – This McDonald's play place has a few tables inside the play place which provide a place to eat and seating without kids having to go back and forth through a door. The play ground is a 3 level design with multiple climbing elements and a slide. On the ground level there are also a few smaller fixtures for toddlers.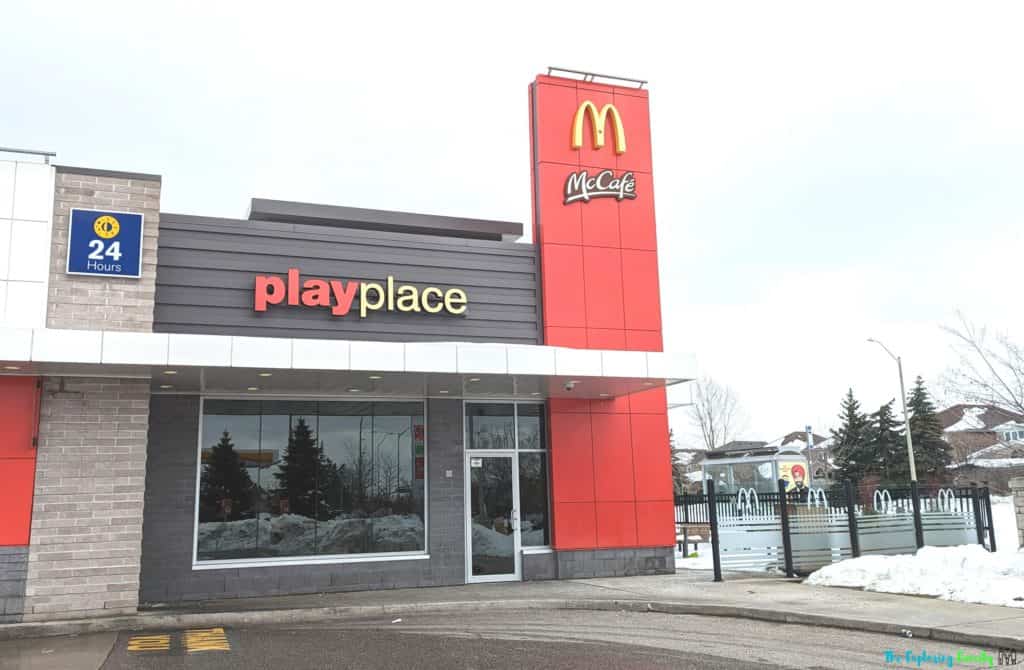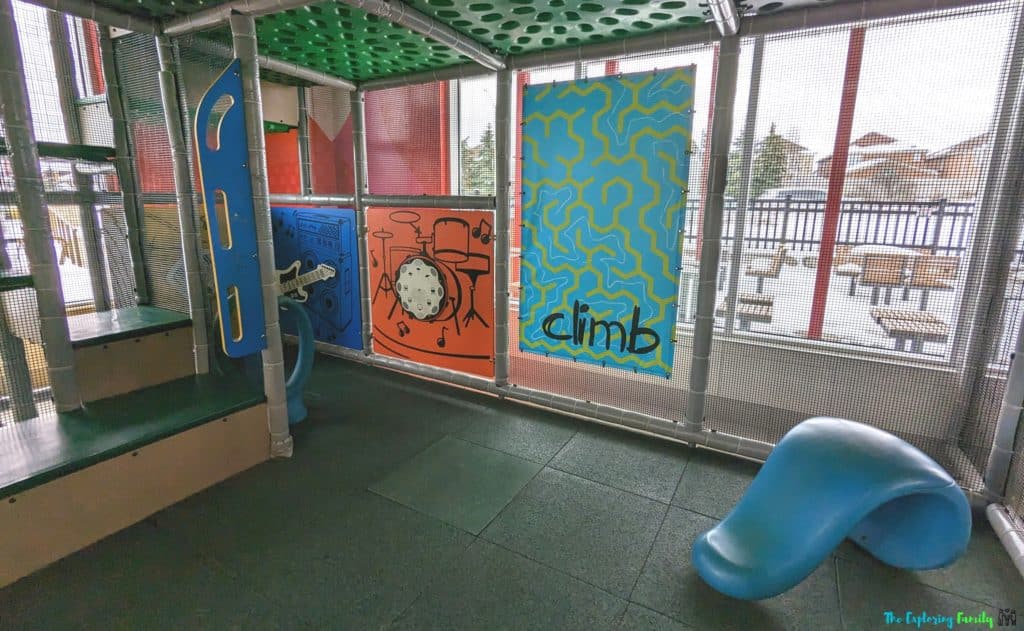 This location also has signs advertising The Family Experience on Wednesdays from 4-7pm featuring crafts, games and children's activities.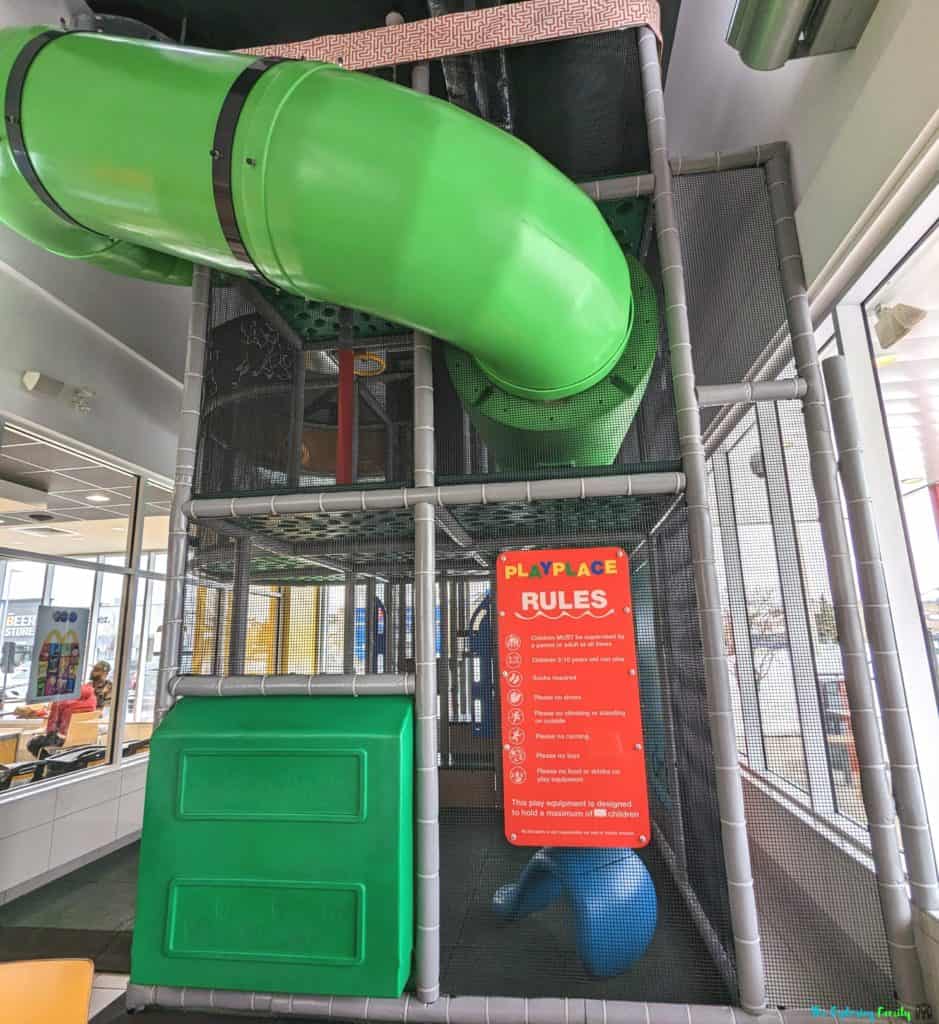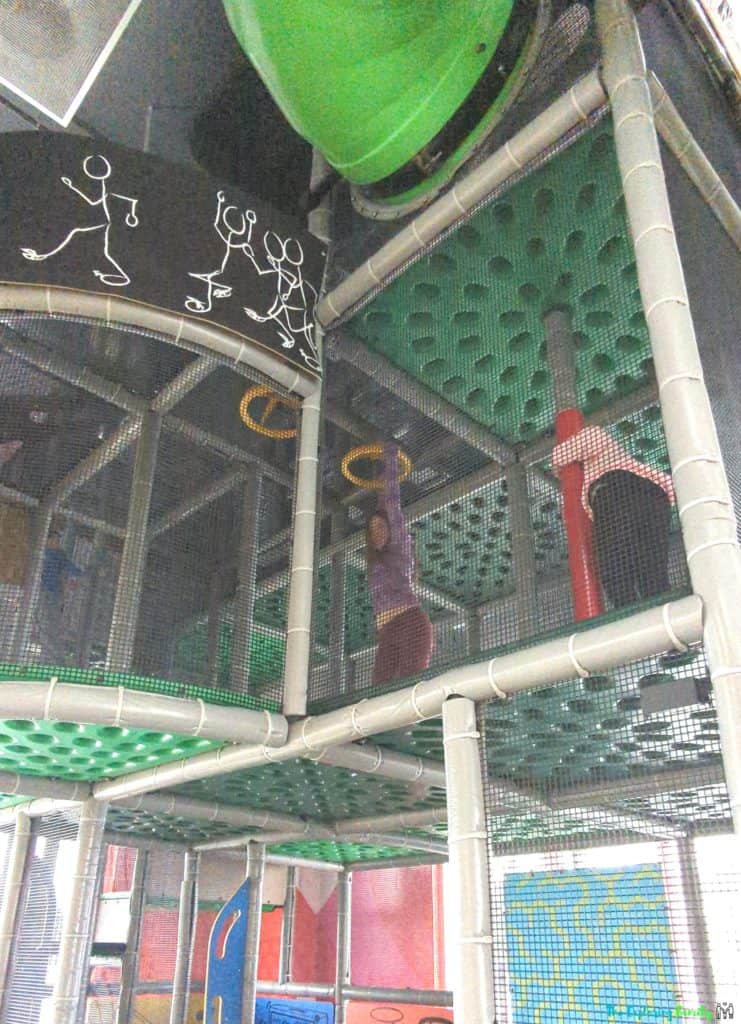 McDonalds Play Place – Derry Road & Goreway Dr.
3510 Derry Road E, Brampton – This Playplace at Derry and Goreway Dr. does not have tables inside the playground area, but it does have stools for adults to sit on while the kids play.  There are also windows along one side to allow you to see in if you are sitting at a table along that side of the restaurant.  The Play place is a 3 level design with climbing elements, interactive game elements, and a slide.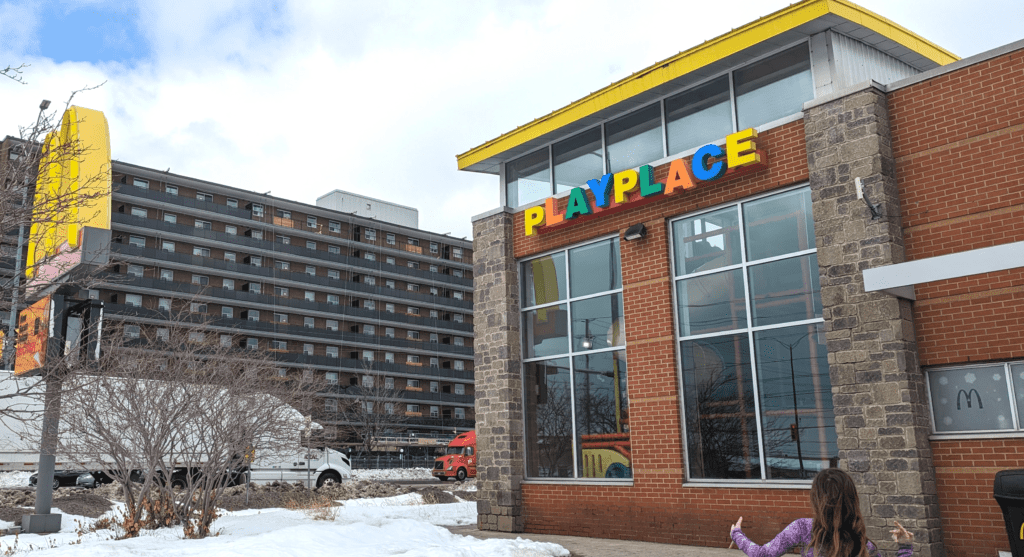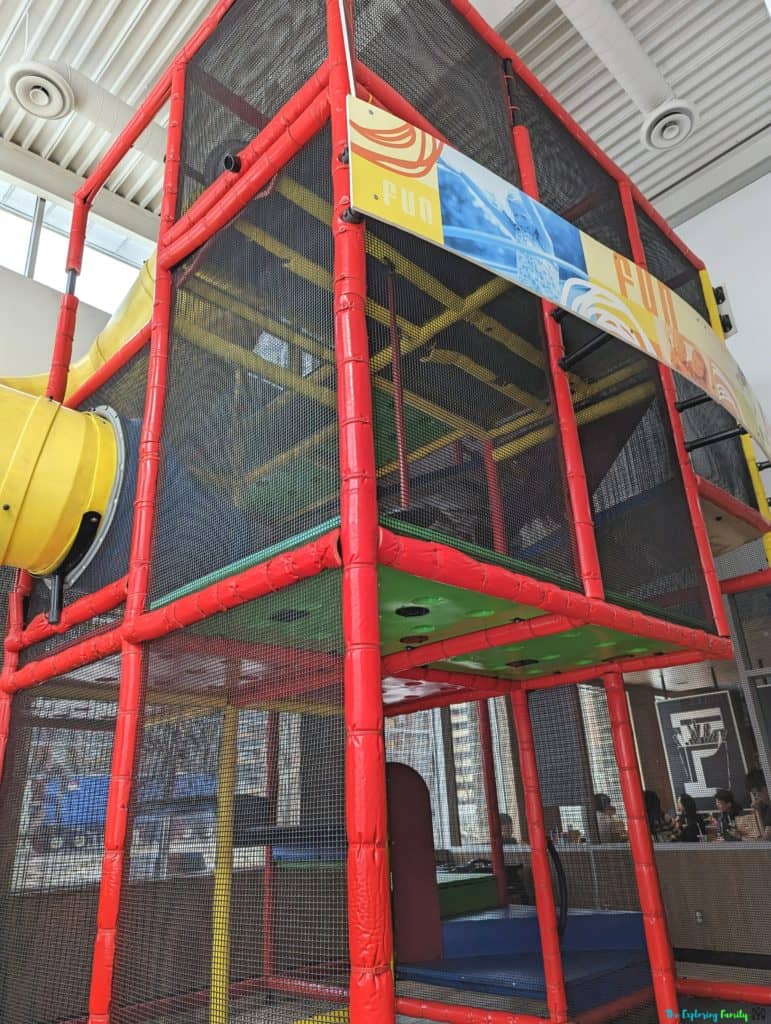 On the ground level there is a little slide with steps up that is perfect for the youngest play place fans.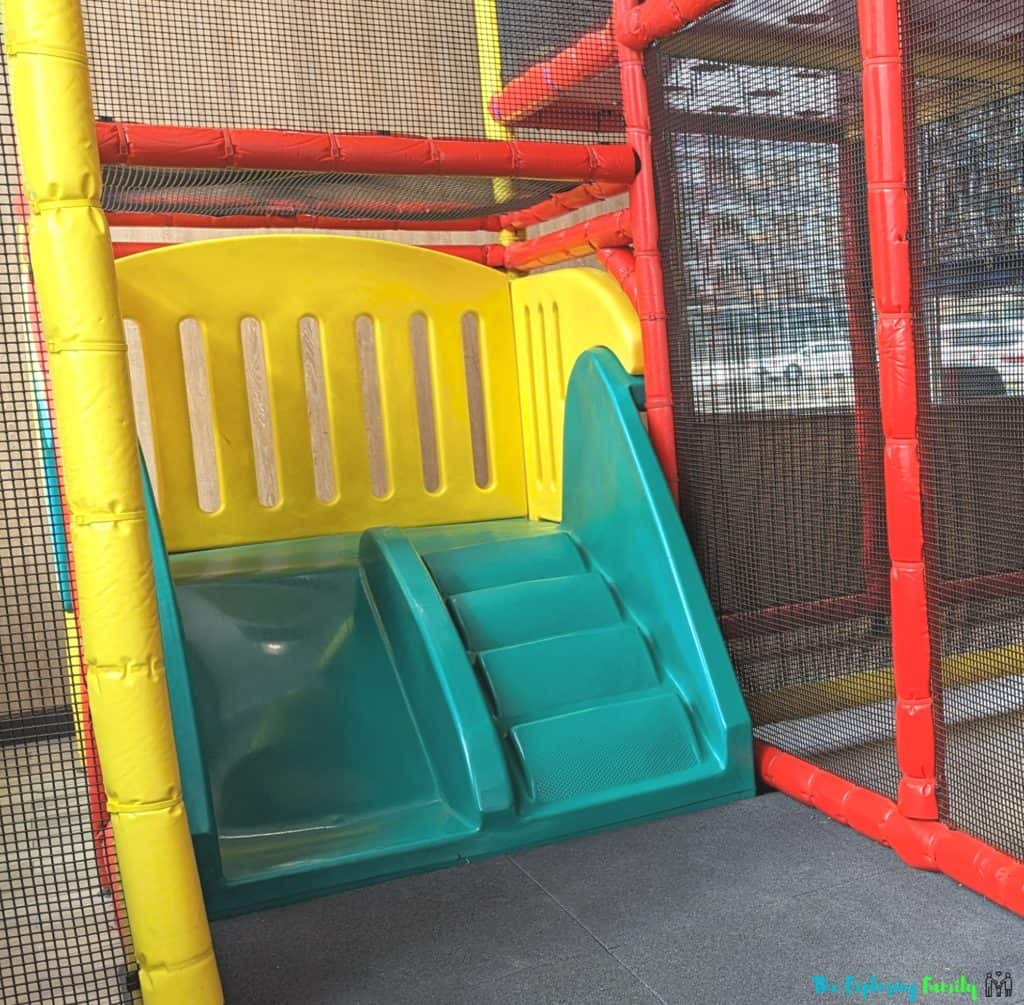 This location has signs to promote The Family Experience on Wednesday's featuring crafts, games and children's activities. They also advertising hosting a McDonald's birthday Party in Brampton at this location. Speak to the location for specific details.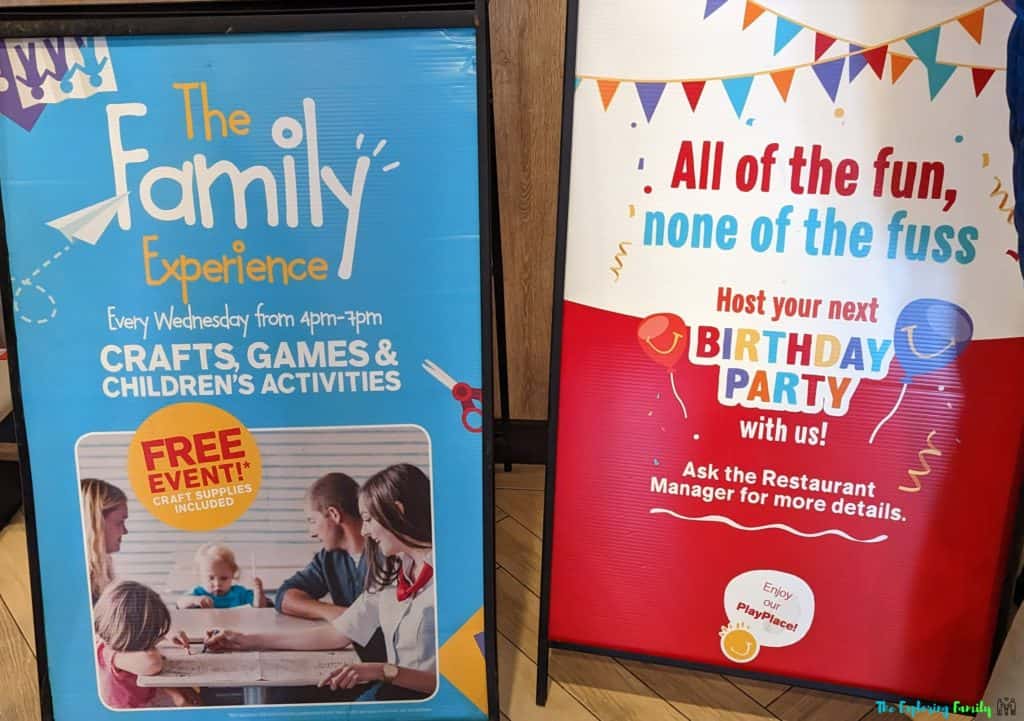 If you are looking for somewhere to take the kids to burn off some energy, or looking for some indoor play on a rainy day there are several McDonald's PlayPlaces in Brampton for your kids to enjoy!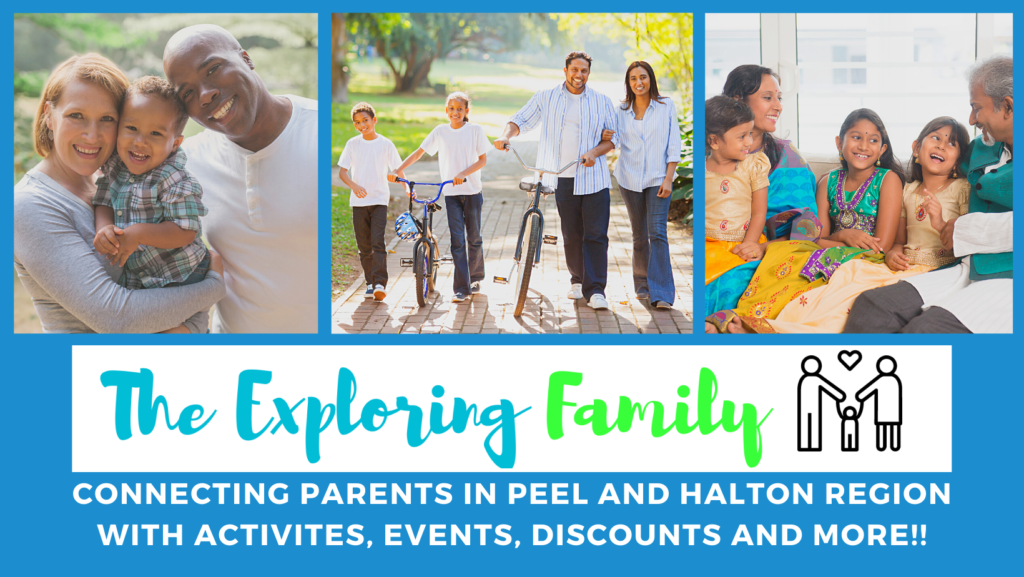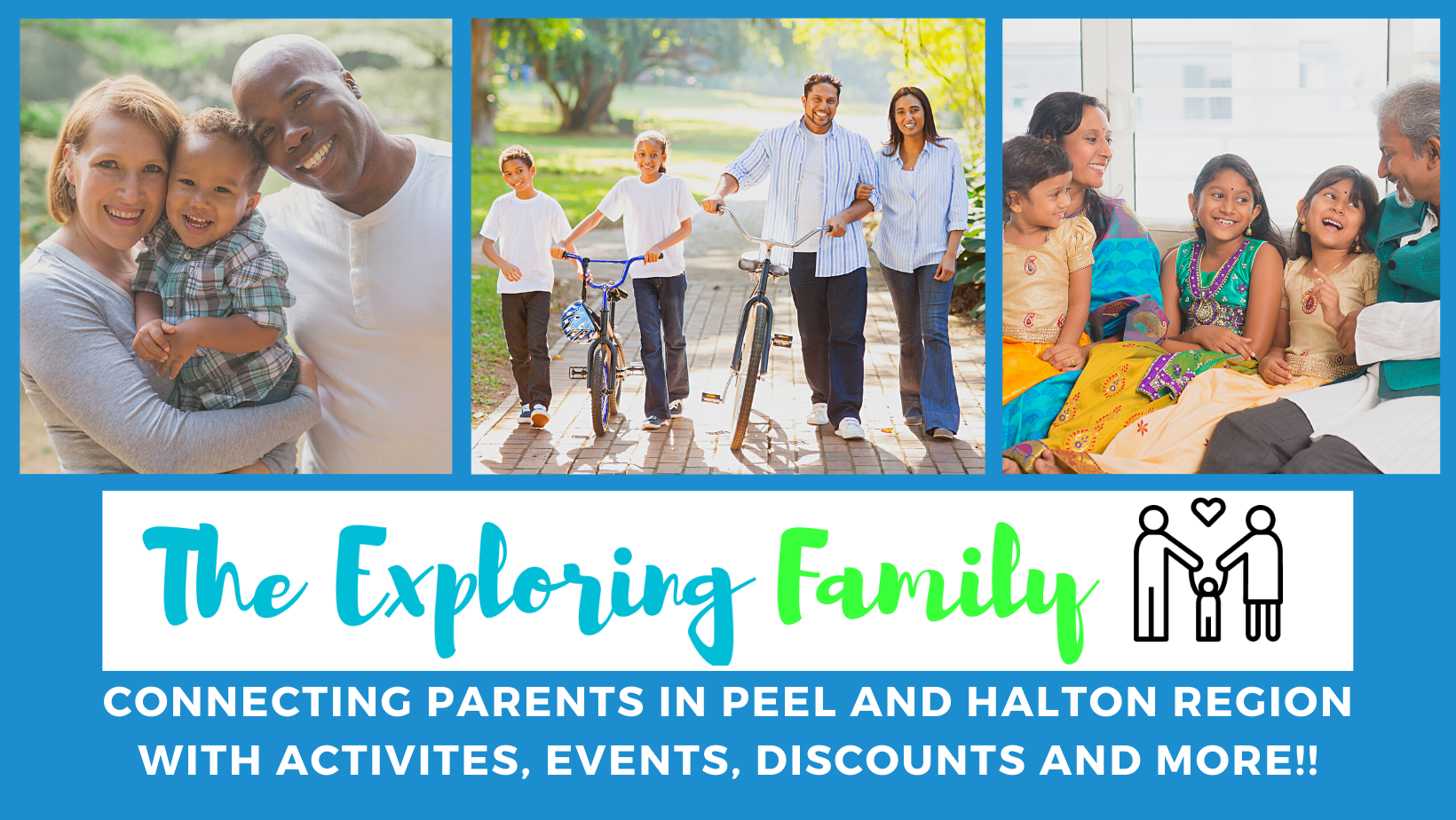 Can you help make this article better?
If you have noticed an error, have additional information or would like to share a comment you can:
E-mail us at info@thexploringfamily.com
Find us on Facebook: The Exploring Family
Find us on Instagram: @The.Exploring.Family
More Activities To Keep Kids Busy