Why Connecting with other Parents is so important?
My husband and I are the first in our group of close friends to have kids so when transitioning into parenthood I wondered how this would change our social dynamics. Now we are really lucky and our friends have just adopted Thumper into the mix and are always accommodating of this when making plans with us but I know for some other parents it is easy to lose touch with friends as your lives become very different.
This is why having a place to connect with other parents during maternity leave is essential to the health and well-being of any new or experienced parent. Having a group of parents to lean on for support and guidance is necessary in order to survive the first year of a babies life, as let's be honest being a parent is not an easy task. As I am days away from heading back to work after an amazing year of maternity leave I am so thankful for the amazing support groups that I am a part of, as they provided me with an outlet to ask questions without fearing judgement, a shoulder to lean on in tough moments and overall just a new group of amazing friends.
One of the amazing groups I discovered during my time off is Common Moms – which is a social group that focuses on providing resources, activities and events for mom and baby. Common Moms and The Exploring Family are very similar in the sense that it is our goal to provide parents with the information they need to be social and included in a community environment. While Common Moms is a physical location, Little Miss Kate acts as a resource to provide parents with a guide on programs, products and much more!
What is Common Moms Social Group?
Common Moms was created when Jamie saw a need for more baby and child friendly programming in her area, as the options for meet ups, events, groups and activities were significantly lacking. Common Moms realizes that being a mom is hard, so their goal is to make it fun and to encourage moms to get out of the house and become social and enjoy there maternity leaves. Common Moms provides events and programs to improve the physical and social development of babies and creates social and educational opportunities for parents.
Where is Common Moms Located?
Common Moms offers programming in Waterdown, Burlington, Milton, Ancaster, Oakville, and Binbrook
What Kind of Programming does Common Moms Offer?
Common Moms offers two types of programs: registered and drop in to allow moms to access programs that suit their schedule and needs. Registered Programs have one set fee for the entire 6 week program, while Drop In Programs allow you to pay per class or purchase a class pass.
Drop In Programs Include:
Educational Opportunities: Baby Led Weaning, Sleep Consultants, and much more!

Sensory Opportunities: Craft and Circle Time, Parachute activities and songs, sensory bin play time

Physical Development: Mom and Baby Fitness Classes

Social Development: Mommy and Baby Meet Ups

Holiday Exclusive Activities: Seasonal Photo Shoots, Seasonal Crafts, Seasonal Event Days
Registered Programs Include:
Each program runs for six weeks at the same time each week. Now Common Moms understands that issues come up and a benefit I loved of the program was that they are flexible in allowing you to make up a missed class by attending another location or coming to a week in a new session.
Sensory:
Sensory Play is messy, interactive and fun and allows babies to explore new textures and materials in a safe environment and encourages your child's development. Sensory play encourages brain development, language, motor skills, problem solving, and adaptability.
Ideal for babies aged 6-18 months who have had exposure to solid foods and can sit independently.
Little Crawlers:
Ideal for babies that are crawling but not yet walking (16 months and younger)
My 1st Art Class and Music:
Music and Art Class is a class that exposes babies to the expressive, exploratory and sensory nature of the arts. Classes allow babies to engage in music stimulation by exploring songs and instruments that are fun and interactive for babies and parents.
Each class finishes off with a simple art activity that is completed with parent and baby and encourages bonding and quality time. Art (visual arts and music) development promotes language, creativity, self-expression, fine and gross motor skills and much more.
Ideal for babies 3 weeks old and up!
Review of the 6 Week Sensory Play Program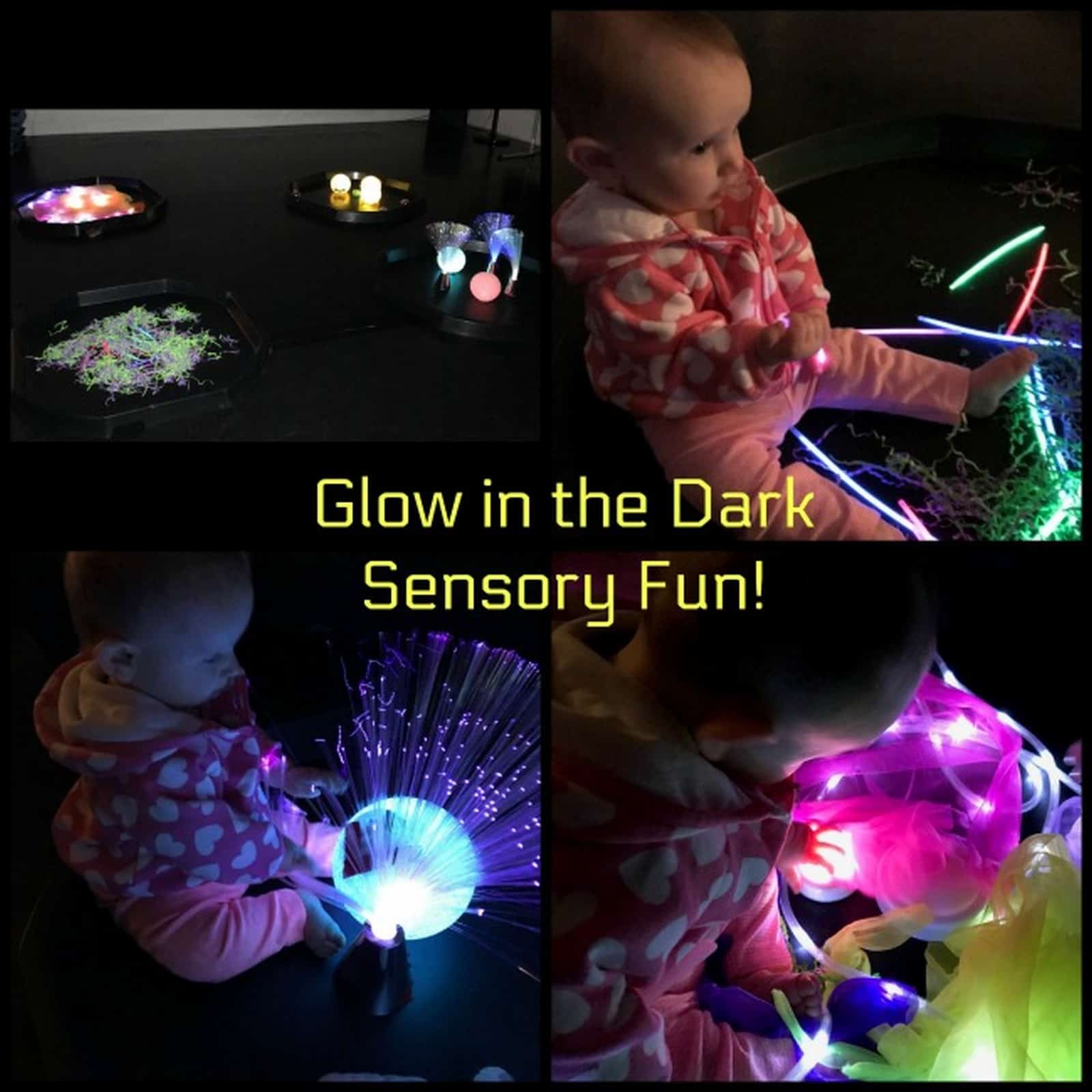 A friend encouraged me to try out the Toonie Tuesday Sensory day, and I am so glad I did! So I l live in Brampton which is about a 45 minute drive from the Waterdown location and 35 minutes from the Oakville Common Moms location. I decided to try it out once as I was willing to make the drive as I really wanted Thumper to have the experience of playing in Spaghetti and I really didn't want to deal with the mess at home.
Now Thumper is a busy baby and loves to get messy and squish things and explore with her hands so I knew this would be an experience she would enjoy. We had tried a sensory experience nearby to our house but I wasn't impressed with it and was longing for more…. Common Moms went above and beyond in delivering the ideal sensory experience. So much so that I decided to sign up for a 6 week program and experience all that they had to offer.
What is the Common Moms Sensory Program All About?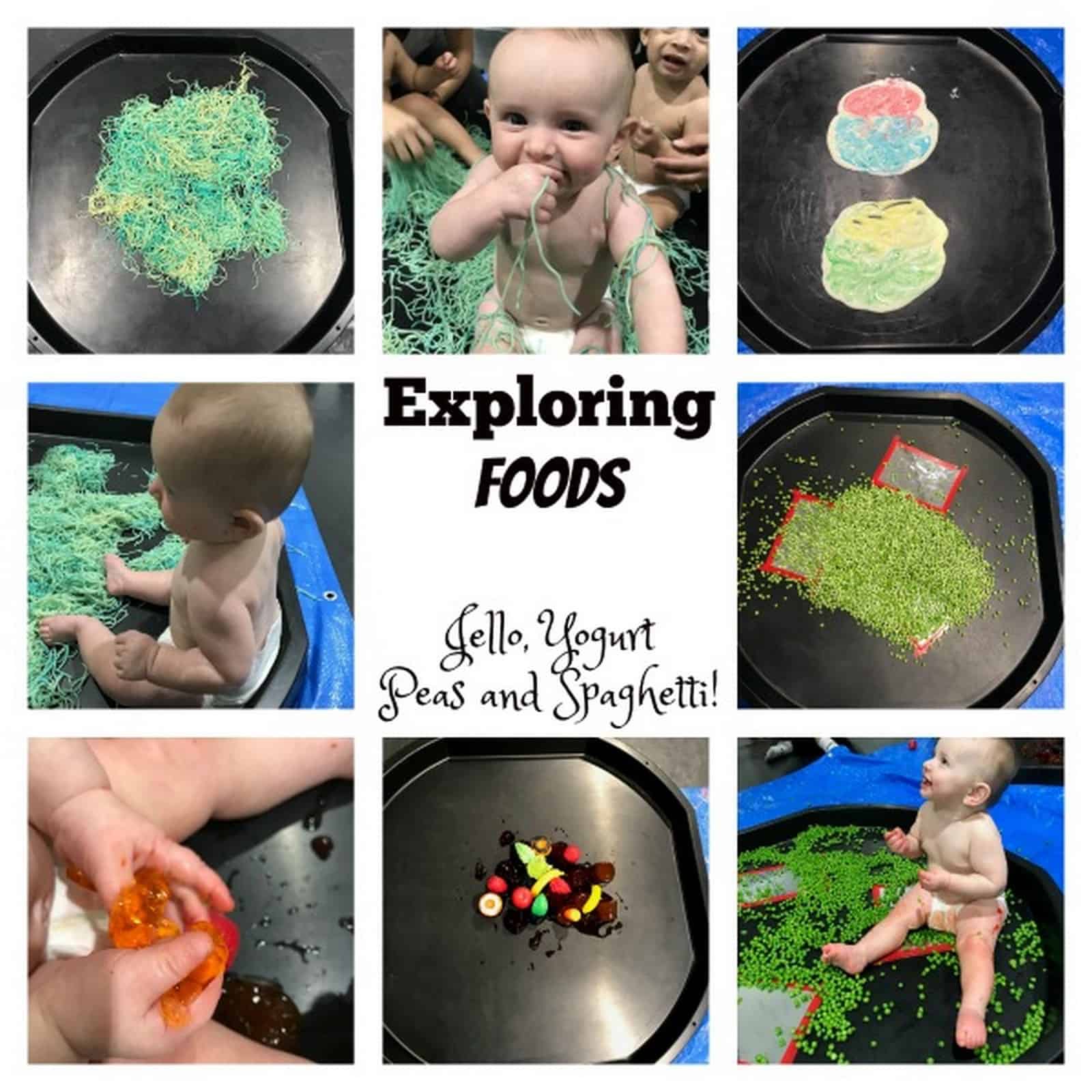 The Sensory program allows your child to explore, engage, discover and play in the world around them as each week there is a new sensory experiences to try! Each week there are 4 different sensory bins for you and your child to explore and interact with.
The instructor provides you with helpful information and cues to use when talking to your baby while their playing and gives examples of things you can do to model different skills such as dumping and scooping. Each week there is a new messy adventure to explore, so don't forget to pack your towel! Imagine a room full of 14 babies in diapers and how extremely cute and messy the room can get!
My Top 3 Reasons you should sign up for Common Moms Sensory Program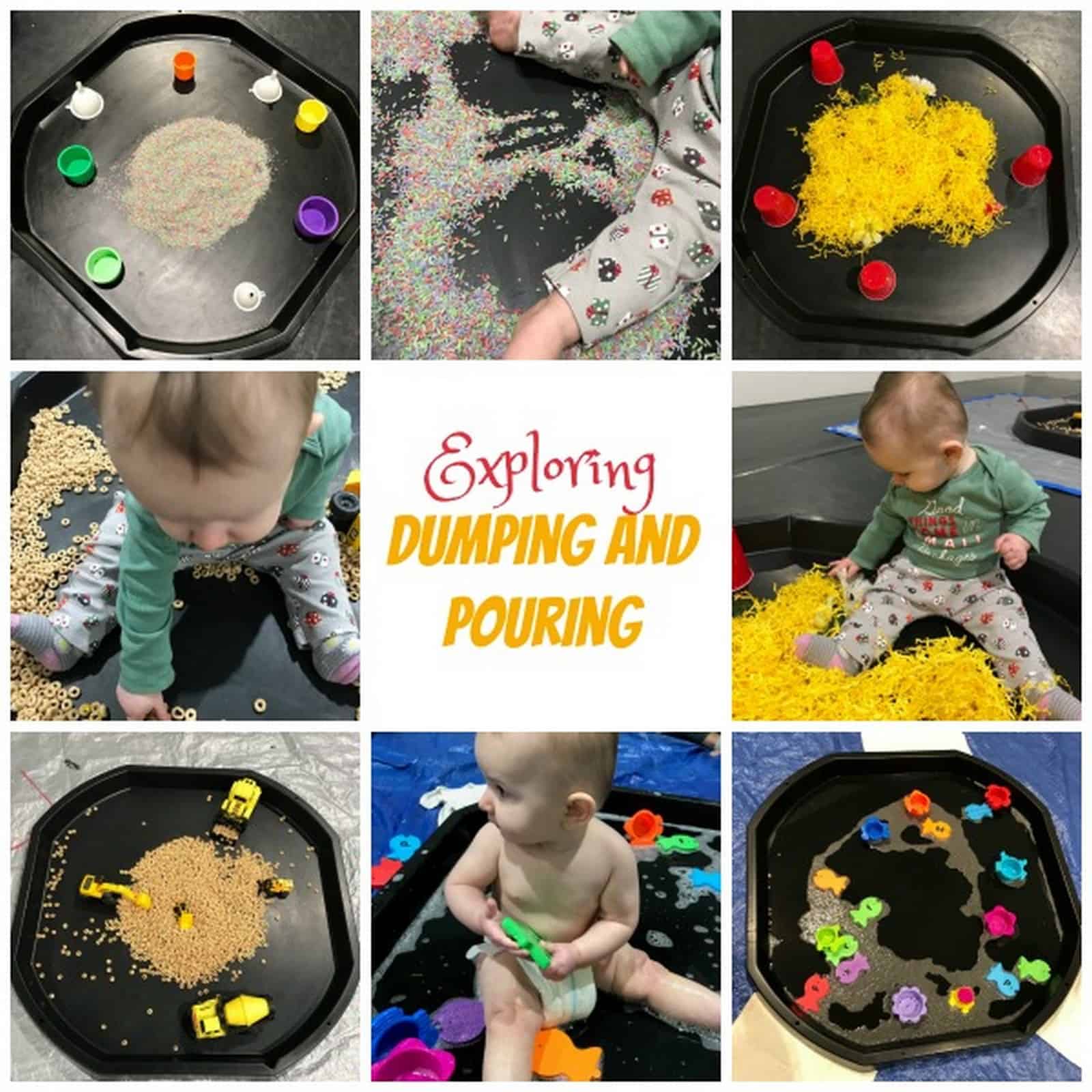 Each week has a different theme, and best of all is after attending all 6 weeks you now have 24 different ideas of sensory play ideas you can recreate at home. Almost all of the sensory experiences that were included in our program used materials that are commonly already found in your own or can be easily bought at your local grocery store.

As many of the bins included food items I was able to expose Thumper to new food experiences we hadn't yet tried at home and see how she handled them. I found out through the program that frozen peas and cheerios are some of her favourite foods.

You don't have to clean up the mess – your baby gets to have all the fun and make a super huge mess and the Common Moms Staff do all the clean up well other than baby which you can clean up with the provided warm water and cloth.
Not only does the program allow you to capture some awesome memories and super cute photography but sensory play has so many developmental benefits which you can learn more about on our blog about Sensory Play!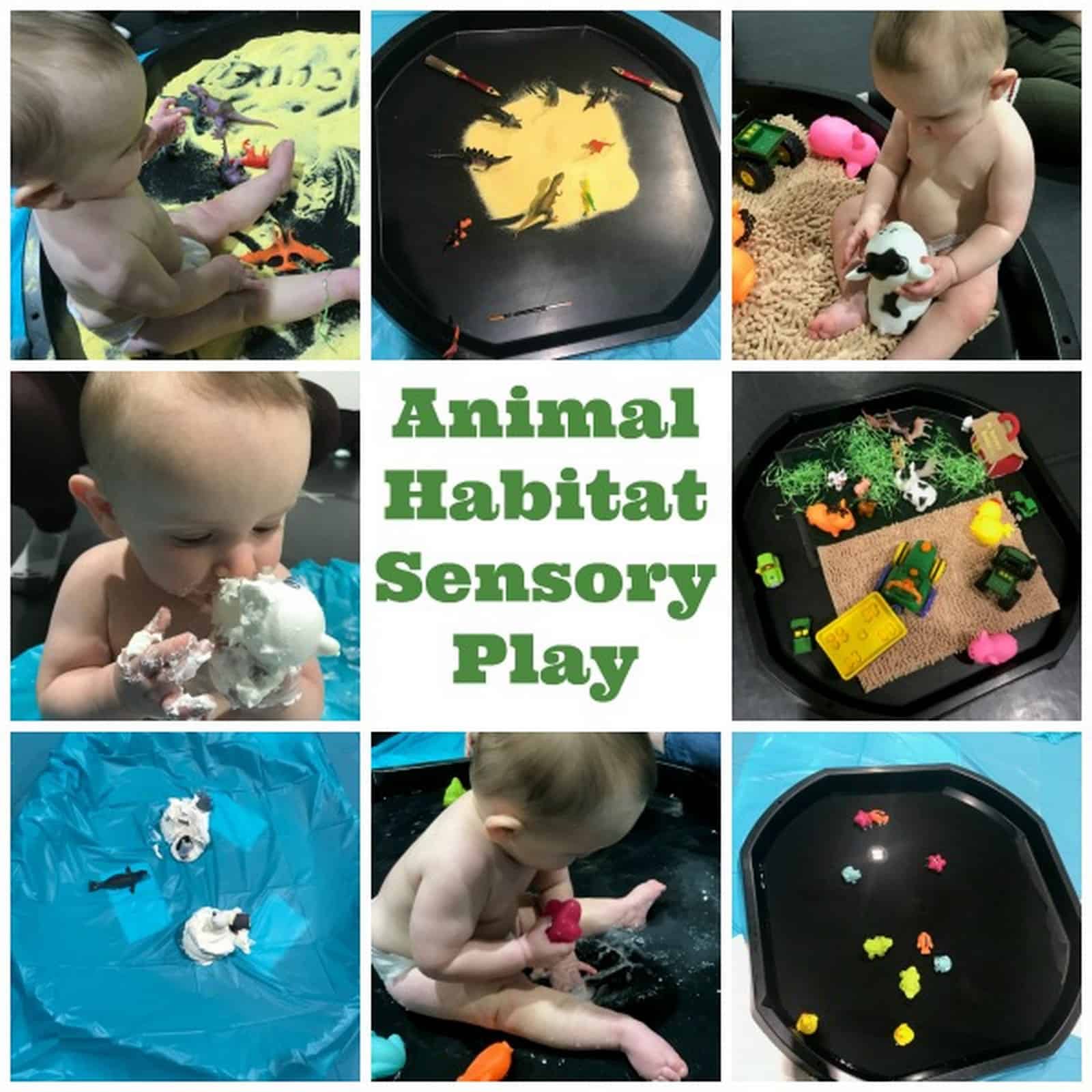 Other Sensory Play Ideas for at Home