As we have mentioned before Kate LOVES Halloween so it seemed fitting to create a list of the Best Decorated Halloween Houses in Brampton, Mississauga and Georgetown with a map, photos and important details so you can plan your Halloween House Tours. Don't forget there are also lots of Halloween Drive Thrus that are running again this year in support of local charities.
It's time to enjoy the best decorated houses for Halloween in Peel and Halton Region suburbs! Familes like Kate's love to decorate their yard with Halloween decorations and add to the display each year and go all out creating Halloween displays for families to enjoy. My boo crew loves to drive around and checkout local spooky houses and listen to Halloween music and enjoy a Halloween treat! Checking out Halloween houses is a great evening activity with the kids, and you can even bring glow sticks or halloween flashlight along to add to the fun. Want to get some extra wear out of those Halloween costumes then why not put them on for the spooky ride as you enjoy the spooky driving tour. Kate's house features a projection screen, giant spider, graveyard and much more! If you have little kids may I also suggest you checkout our Guide to Halloween Ideas for Kids Under 5. Finish the Spooky drive off my coming home to a Family Friendly Halloween Movie. You can even make your family a Halloween inspired dinner like my Stuffed Pepper Jack-o-laterns.
Don't miss any of our awesome Halloween content!
Halloween Items you may want to purchase:
Map of the Best Decorated Houses for Halloween
Use our map to find the best decorated houses near you or use this map to plan your route for a house tour. 
2021 Best Decorated Halloween Houses in the Peel and Halton Region
Displays are listed by location. Please remember that these are family homes in residential neighborhoods, so drive carefully and respect the neighbourhoods. Happy Halloween!
Best Decorated Halloween Houses in Georgetown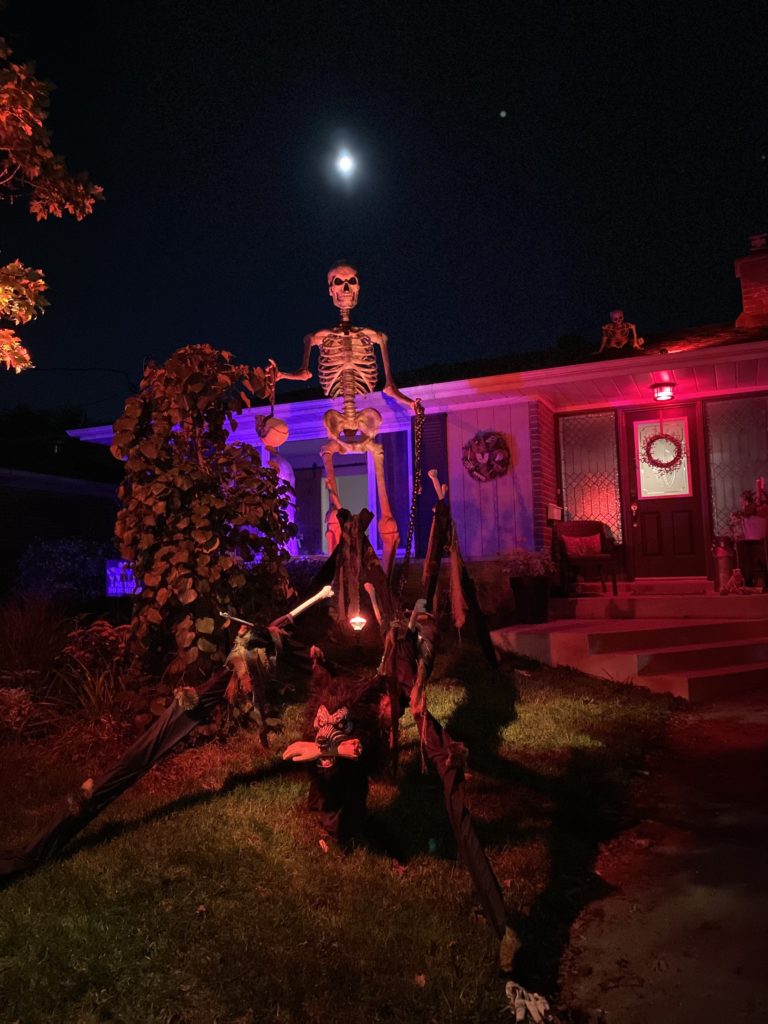 Spooky Skeleton House – 64 Duncan Drive, Georgetown
Put your height to the test compared to this tall skeleton.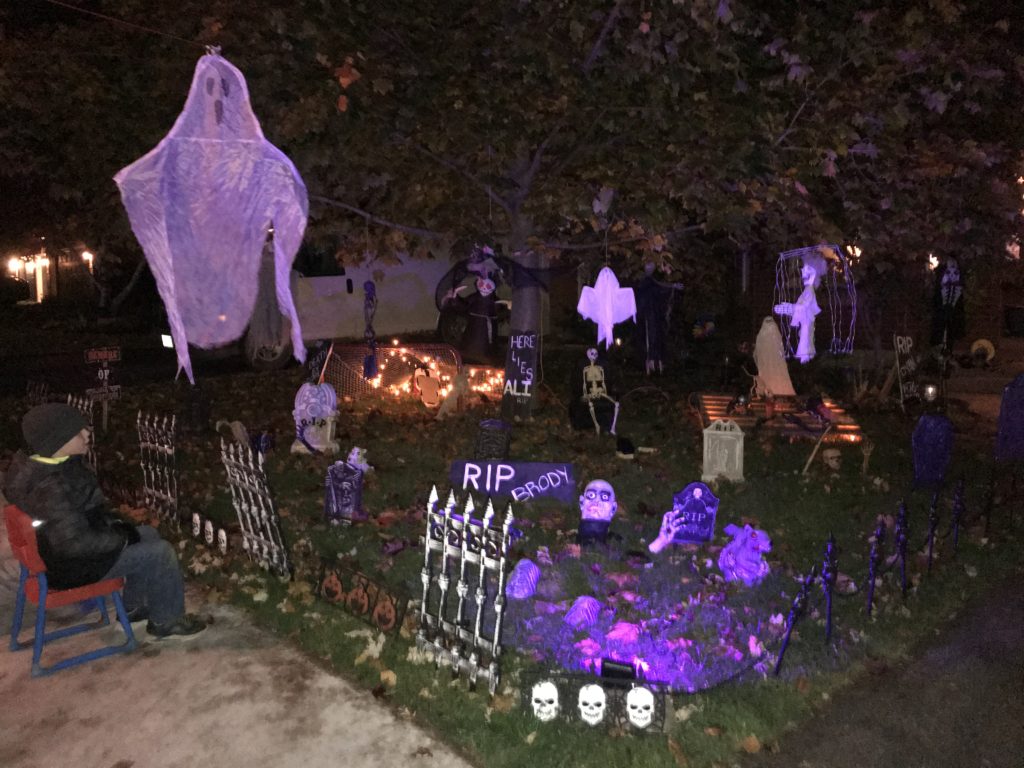 Haunted Graveyard – 15307 Argyll Rd, Georgetown
Lots to look at in this graveyard with spooky lights.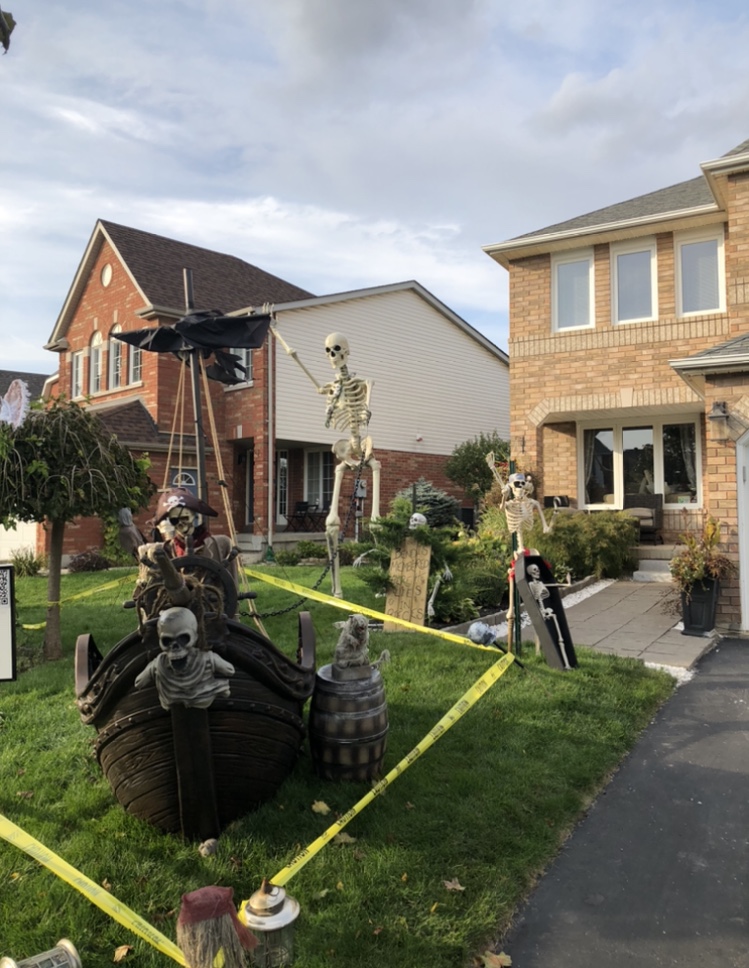 Spooky Skeleton House – 184 Eaton St, Georgetown
Donations to CAS for Cancer. Checkout their Facebook Page for updates.
Best Decorated Halloween Houses in Brampton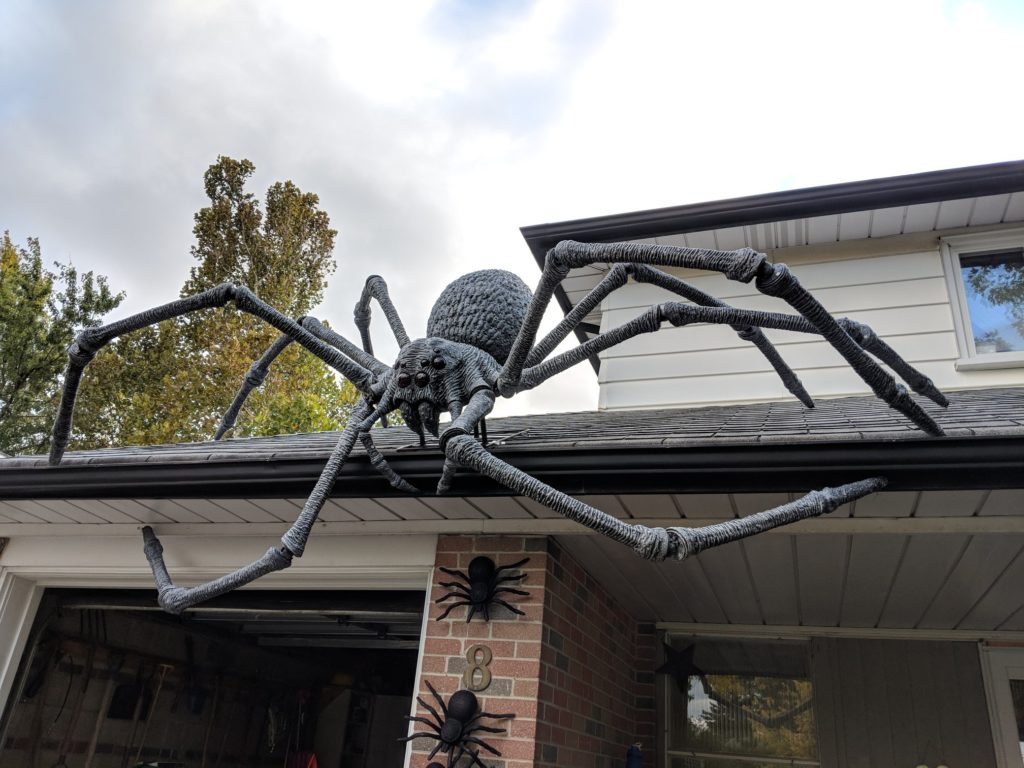 HUGE Spider House plus an awesome graveyard  – 8 Adele Crt
Watch out for the recently buried and Spider on the roof, or enjoy the projection show! Checkout their Facebook page for updates.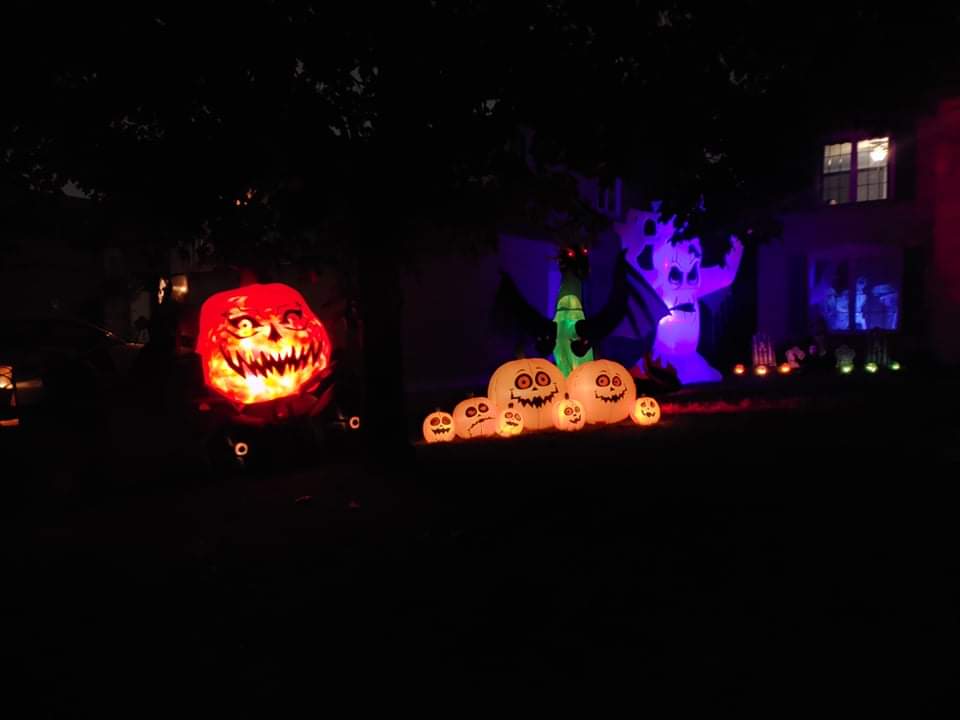 The Ultimate Spooky Experience – 12 Torrance Woods
Lots of spooky things to see – the picture only shows a small portion
We are Looking for more Halloween houses!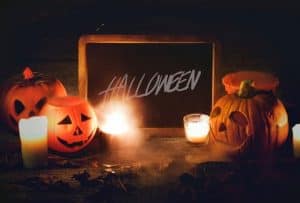 Want to be considered as one of the Best Decorated Halloween Houses in Peel or Halton Region? Fill out our Google Form!