Santa Claus is Coming to Town: A Complete List of Toronto, Peel Region Santa Claus Parades, and Halton Region Christmas Parades
Parades might look a little different this year in 2021 but there is still LOTS going on to help you enjoy the Christmas season. We have included info on Goergetown Santa Claus Parade, Milton Santa Claus Parade, Brampton Santa Claus Parade, Mississauga Santa Claus Parade, Oakville Santa Claus Parade, and Burlington Santa Claus Parade. 
You may be interested in other Christmas Content: Where to Find Santa in the GTA,  Family Friendly Christmas Movies, Family Friendly Christmas Events in the GTA, Christmas Light Displays, Christmas Drive Thru Light Shows, and How to Adopt a family for Christmas.
Get festive with these fun accessories to wear at the Santa Claus Parade:
This page may include affiliate links.
Want to know about all of the Santa Claus Parades happening in the Greater Toronto Area, you have come to the right place!  We have a HUGE list of parades happening in the region of Peel, Halton, Toronto and beyond.  Find details on Santa Claus Parade events in 2021!
If your interested in some more Christmas fun then check out our Guide to Santa Photos and Visits, and our Guide to Christmas Lights in the Greater Toronto Area and Guide to Holiday Drive Thru Lights.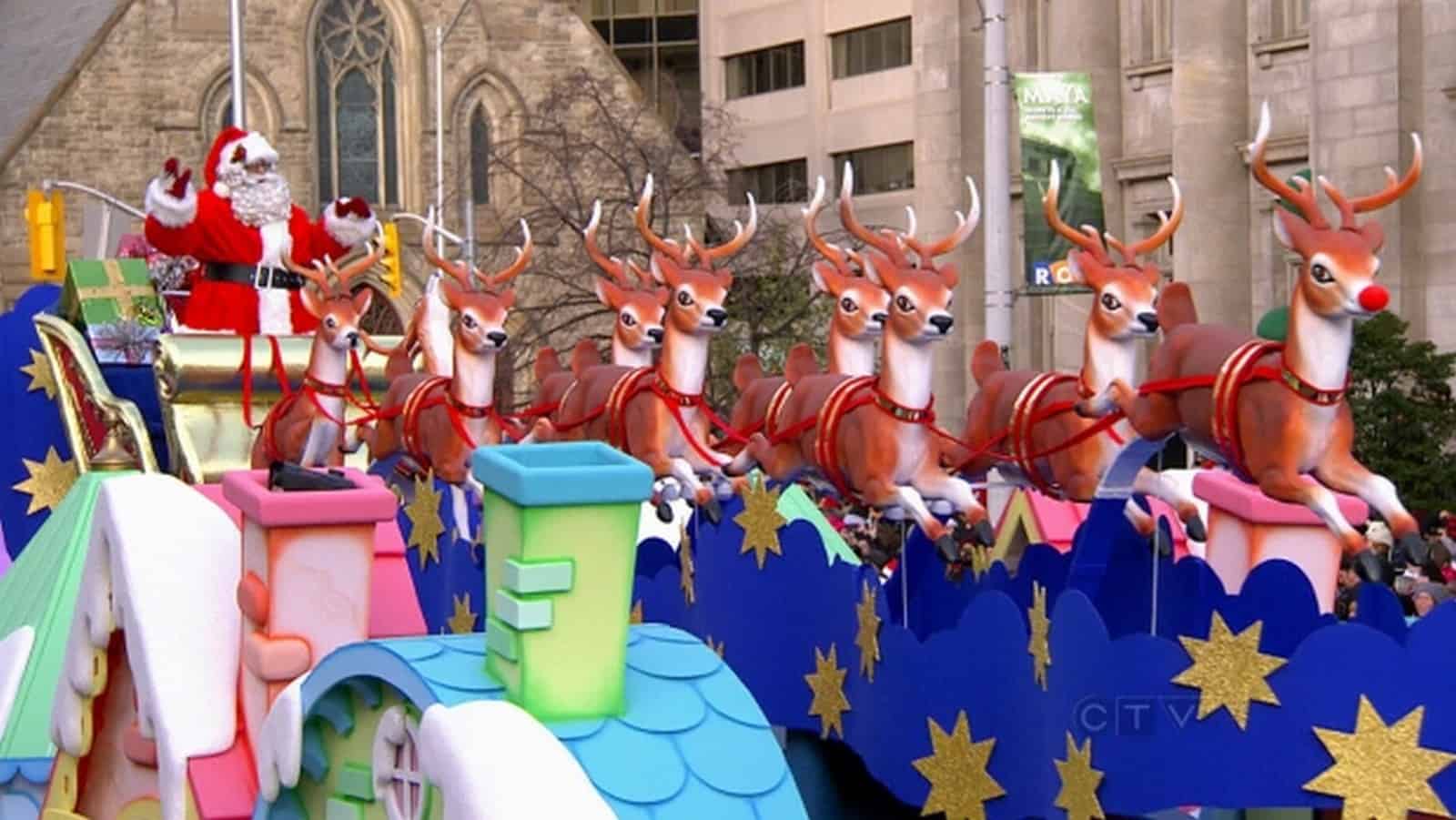 Christmas Parades in Toronto
Toronto Santa Claus Parade (VIRTUAL) – Saturday, December 4th @ 7pm on CTV / CTV2
The Original Santa Claus Parade has been a central part of the holidays in Toronto for 117 years. The support of the City of Toronto, our volunteers, our sponsors and the community have been unwavering throughout our history, and in particularly, over these past months.
The Santa Claus Parade will be a broadcast only event in 2021.
Christmas Parades in Halton Region

Milton Santa Claus Parade – November 21st 1:30-3PM
Celebrating Milton's Everyday Heroes
This year's Milton Santa Claus Parade is a salute to the generosity and courage of the everyday heroes of this pandemic – from healthcare workers on the front lines, to all the essential workers and to those of us doing our part to stop the spread of the virus by staying home. We are optimistic that things will get better and this is a chance for us to celebrate after all the sacrifices we made over the last 18 months.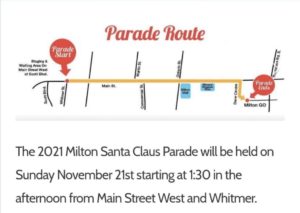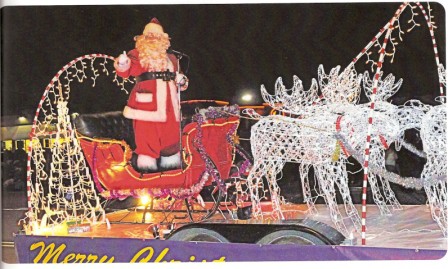 Georgetown Santa Claus Parade – November 20th 5PM
This year is the 90th annual Georgetown Santa Claus Parade sponsored by the Georgetown Lions Club. More details coming soon!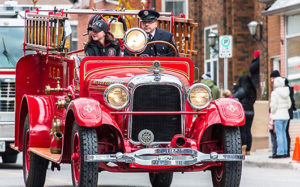 Acton Santa Claus Parade – November 20th 1-2PM
The last year and a half has been very challenging, but we believe that It is time for our community to come out and enjoy our traditional holiday event. This will be our first year post-Covid, so we expect our friendly town to follow public health guidelines with physical distancing and masking when that is not possible. HANDOUTS ALONG THE ROUTE WILL NOT BE PERMITTED.
The parade starts by Tim Hortons, proceeds west towards Main Street, then north to Knox Church.
The theme this year is "Together again, Holiday traditions." We invite everyone out to see our community floats, enjoy the live bands, and reflect on how important it is for us to get together again and enjoy these very important traditions that we missed last year.
We ask that all people who wish to attend bring their small-town, Canadian respect for one-another and follow health guidelines.
 <- 2m -> 
 <- 2m -> 

Families are invited to join Mayor Rob Burton for a second year in a row for the Mayor's Fireside Chat with Santa on Saturday, November 27, 2021 at 9 a.m. The video of Santa's visit to Oakville will premiere on November 27. Watch as Santa and Mayor Burton have a fireside chat to answer some of your questions, reveal colouring contest winners, and hear messages from special guests!
Do you have a question for Santa? Email a short video to events@oakville.ca by Friday, November 12 by 4 p.m. and your video may be played for Santa during the virtual event! Check out video submission guidelines by visiting the Colouring Contest page.
"As the town continues to be impacted by the COVID-19 pandemic, Santa will be joining me again for a one-on-one fireside chat in place of the traditional Santa Claus Parade. He was very impressed with the questions we received last year from Oakville families and is looking forward to spreading some holiday cheer virtually." – Mayor Rob Burton

Back by popular demand, Santa's Holiday Magic Trail will be happening in 2021. Santa will be driving a route throughout Burlington neighbourhoods on an antique firetruck Dec. 4 and 5, 2021 from 10 a.m. to 5 p.m. Santa will not be stopping to accept letters, milk or cookies or posing for photos. Please use caution and stay safe when near the road.
*Dec. 12, 2021 is an inclement weather date. This date will be scheduled if a previous date is cancelled due to poor weather conditions. If more than one cancellation occurs, the first group of neighbourhoods will be scheduled on this date. Cancellations will be announced by 9 a.m. that day and will be posted on this page and on the City's social media channels.
A map of Santa's route will be available here so check back to see when he will be in your neighbourhood. Anyone who sees Santa can use the hashtag #SpotSantaBurlON to notify neighbours of his location and spread the magic.
Christmas Parades in Peel Region
Brampton Santa Claus Parade – Saturday, November 27th 2021 5-6PM VIRTUAL
The Brampton Santa Claus Parade always brings cheer and smiles to so many young and young at heart.  This year will be no exception!  Get ready to see the special presentation of the 2021 Parade on Saturday November 27th at 5pm. 
You'll see fun and exciting floats, hear Christmas music, watch dance performances, laugh with enchanting characters, and of course hear a special message from Santa himself! Mark your calendar for Saturday November 27th at 5pm!
Mississauga Santa Claus Parade – Cancelled in 2021
Christmas Parades in Bolton and Orangeville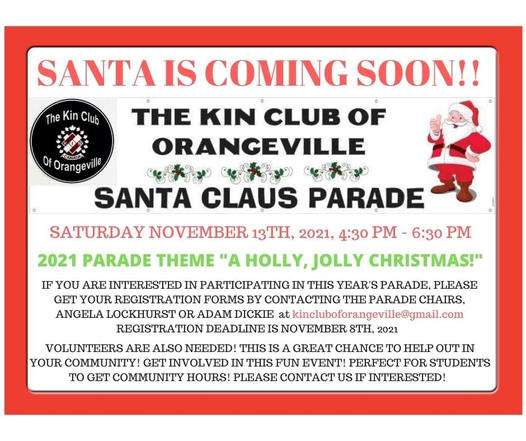 Celebrating A HOLLY JOLLY CHRISTMAS with the Orangeville community!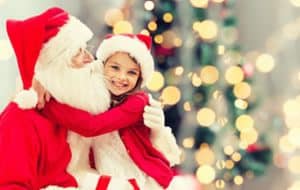 Santa Claus is Coming to Town!! Therefore Bolton Kin have decided to still welcome Santa Claus to Bolton on Saturday, December 4, 2021 at 11am!  Much like last year, we will be calling it …..BOLTON KIN SANTA CLAUS DRIVE-BY! Santa will be on his 24km trip through Bolton, lead by the OPP. This 24km trip will take Santa through a large portion of Bolton to allow for social distancing. Each family can simply join us at the part of the route that is nearest to them!
Please Note: 
We do our best to ensure the information on The Exploring Family is accurate, however information and events are subject to change. 

Can you help make this article better?
If you have noticed an error, have additional information or would like to share a comment you can:
E-mail us at info@thexploringfamily.com
Find us on Facebook: The Exploring Family
Find us on Instagram: @The.Exploring.Family