As we have mentioned before Kate LOVES Halloween so it seemed fitting to create a list of the Best Decorated Halloween Houses in Brampton, Mississauga and Georgetown with a map, photos and important details so you can plan your Halloween House Tours.
Don't forget there are also lots of Halloween Drive Thrus that are running again this year in support of local charities.
It's time to enjoy the best decorated houses for Halloween in Peel and Halton Region suburbs! Familes like Kate's love to decorate their yard with Halloween decorations and add to the display each year and go all out creating Halloween displays for families to enjoy.
My boo crew loves to drive around and checkout local spooky houses and listen to Halloween music and enjoy a Halloween treat!
Checking out Halloween houses is a great evening activity with the kids, and you can even bring glow sticks or halloween flashlight along to add to the fun. Want to get some extra wear out of those Halloween costumes then why not put them on for the spooky ride as you enjoy the spooky driving tour.
Kate's house features a projection screen, giant spider, graveyard and much more!
If you have little kids may I also suggest you checkout our Guide to Halloween Ideas for Kids Under 5. Finish the Spooky drive off by coming home to a Family Friendly Halloween Movie or a Halloween Treat Recipes!
You can even make your family a Halloween inspired dinner like my Stuffed Pepper Jack-o-laterns.
Don't miss any of our awesome Halloween content!
Map of the Best Decorated Houses for Halloween
Use our map to find the best decorated houses near you or use this map to plan your route for a house tour.
Georgetown/Milton and Acton Halloween House Addresses:
64 Duncan Drive
Corner of Calvert and Sinclair
15307 Argyll Rd
Ballantine Drive (multiple houses especially #44)
Silver Pond Pond Drive (Multiple houses)
Pennington Cres (3 houses)
Corner of Mountainview and Eden Pl
Jolana Cres (multiple houses)
45 Hewson Cres
Bairstow Cres
66 Webber Drive
Murdock Street – Donations for charity
8/10 Lewis Drive
63 Gollop Crescent
23 Wylie Circle – Halloween Night
19 Rachlin Drive – Acton
2256 Munns Ave – Oakville
Brampton Halloween House Addresses:
8 Adele Court
18 Elizabeth St South
18 Mono Crt
6 Ennis Crt
60 Nottingham Crescent
2 Erindale Cres
32 Abbey Road
153 Elizabeth St South
19 Regentview Dr
6 Havenbrook Ct
5 Bristol Ave
Histon Crescent
Weybridge trail
Kingswood Drive
Somerset Drive
Terryhill Square and Mount Pleasant
Candlewood Court
Nanwood Drive
Elizabeth Street
Bartley Bull Crescent 
Bassett Crescent
Histon Crescent and Winterfold Drive
Lakecrest Trail
Sparklett Crescent
Chinguacousy Road and Duffield Road 
Charters Road
Mississauga Halloween House Addresses:
111 Sollingate Drive
Crescent Road
Shaw Drive
255 Angelene Street
Maple Avenue South
Maple Avenue North and Queen Street
Mineola Gardens and Atwater Ave
Montevideo Drive and Brasilia Circle
Paisley Boulevard West and Mason
Cliff Road and Queensway East
Oakwood Ave South
Council Ring Road and Windjammer Road
Crosstree Crt
2022 Best Decorated Halloween Houses in the Peel and Halton Region
Displays are listed by location. Please remember that these are family homes in residential neighborhoods, so drive carefully and respect the neighbourhoods. Happy Halloween!
Best Decorated Halloween Houses in Georgetown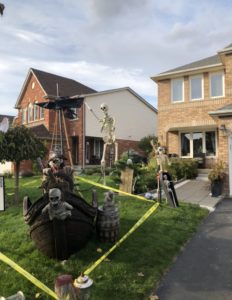 Spooky Skeleton House – 64 Duncan Drive, Georgetown
Put your height to the test compared to this tall skeleton.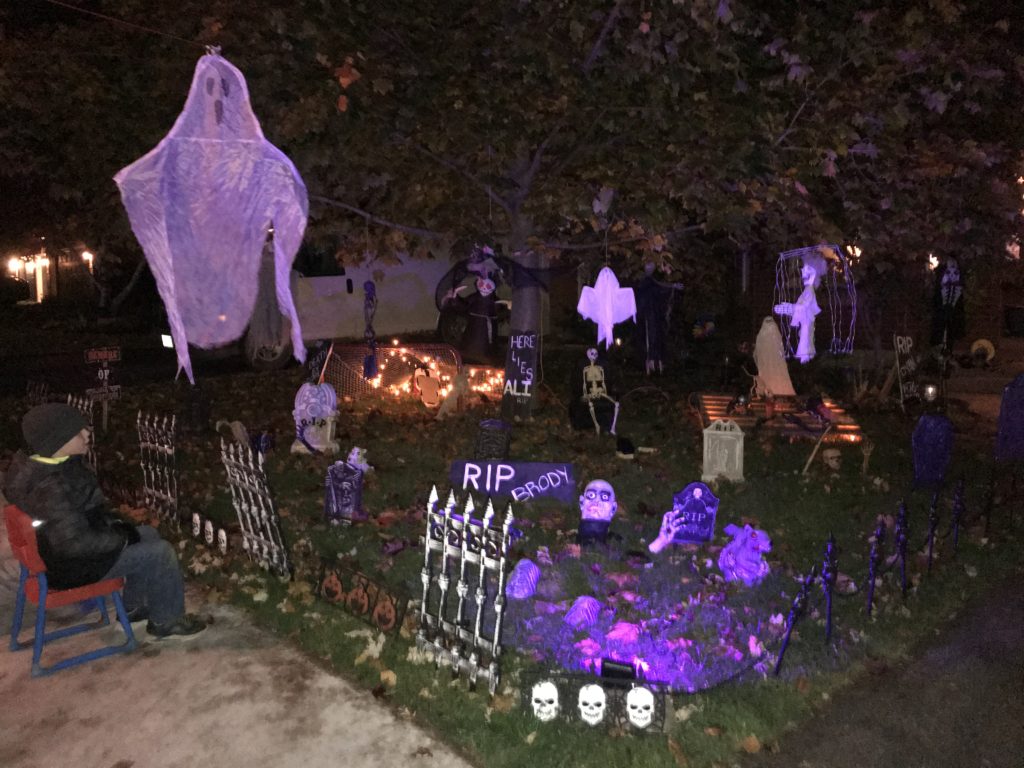 Haunted Graveyard – 15307 Argyll Rd, Georgetown
Lots to look at in this graveyard with spooky lights.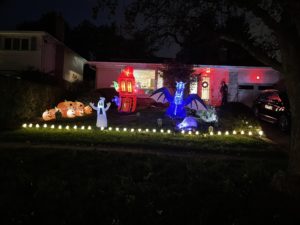 Spooky Cres- Pennington Cres, Georgetown. There are 3 houses decorated fairly well on this crescent – the photo is the most decorated house.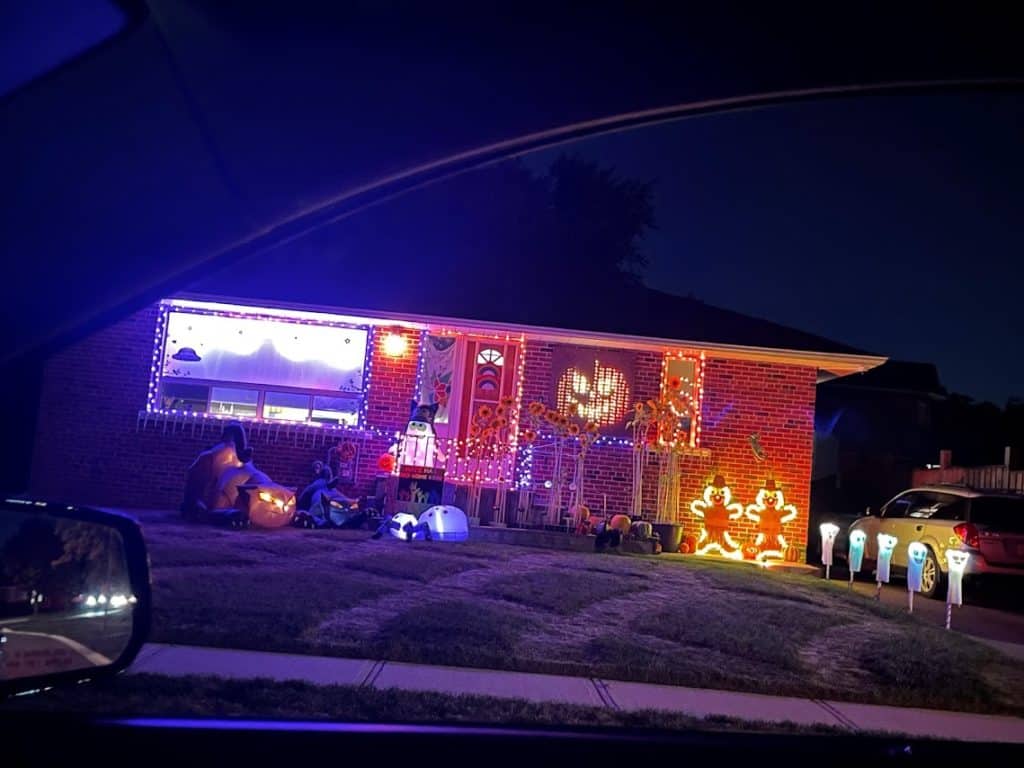 Bairstow Cres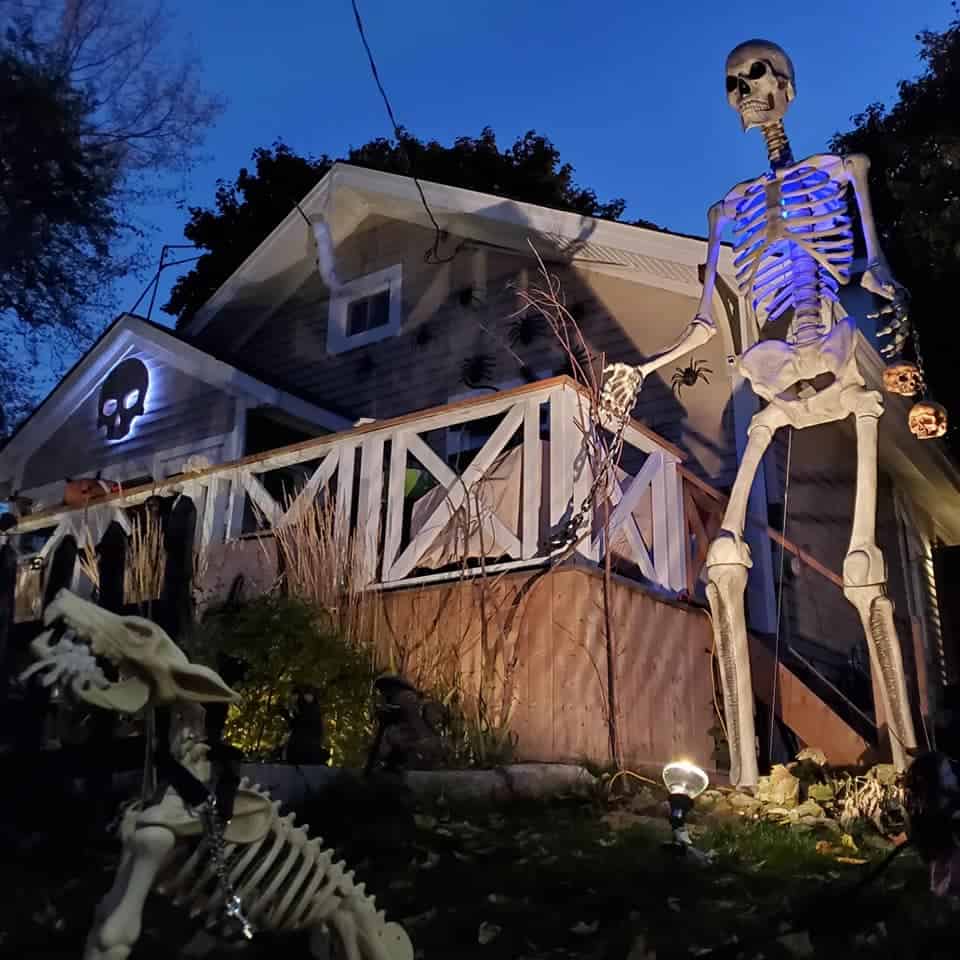 Murdock Street –
Halloween setup is in progress for this year's display. Last year we were taking donations for kids help phone but this year we're working with CAShh (Cancer Assistance Services for Halton Hills). This charity does amazing work as we saw first hand while they helped our good friend and neighbor Lisa Whelan. We feel this is the best way we can honor and also celebrate the memory of Lisa and we hope you can help support CAShh with the work they do.
Make sure to stop by Murdock st this Halloween!!
Best Decorated Halloween Houses in Brampton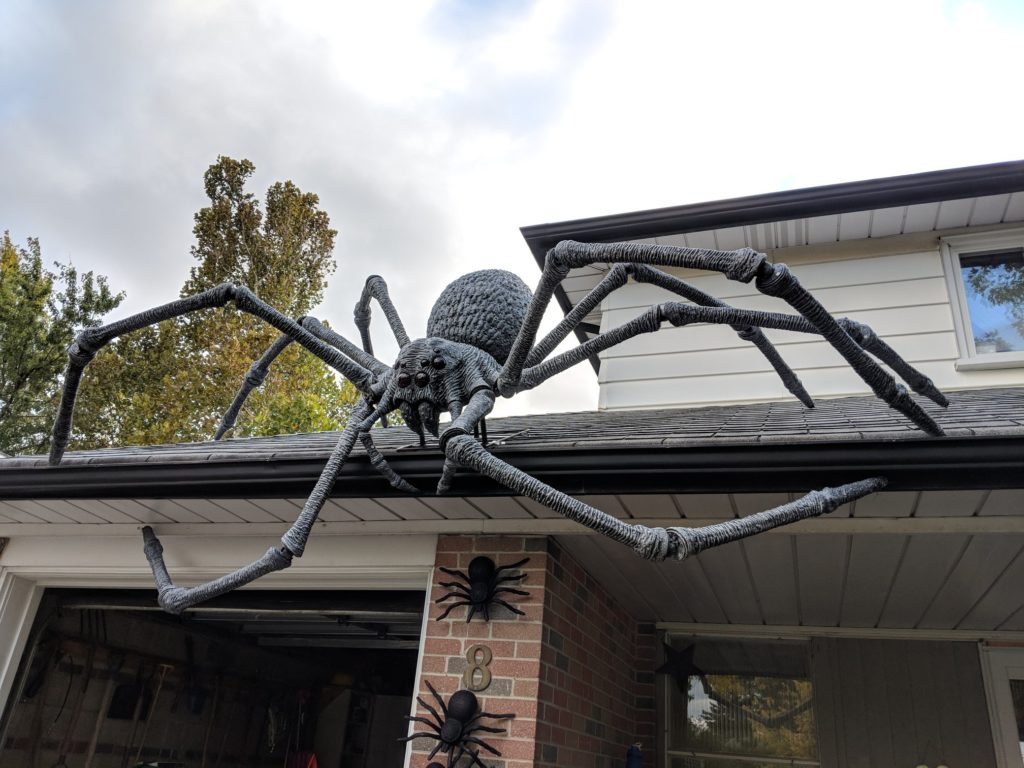 HUGE Spider House plus an awesome graveyard – 8 Adele Crt
Watch out for the recently buried and Spider on the roof, or enjoy the projection show! Checkout their Facebook page for updates.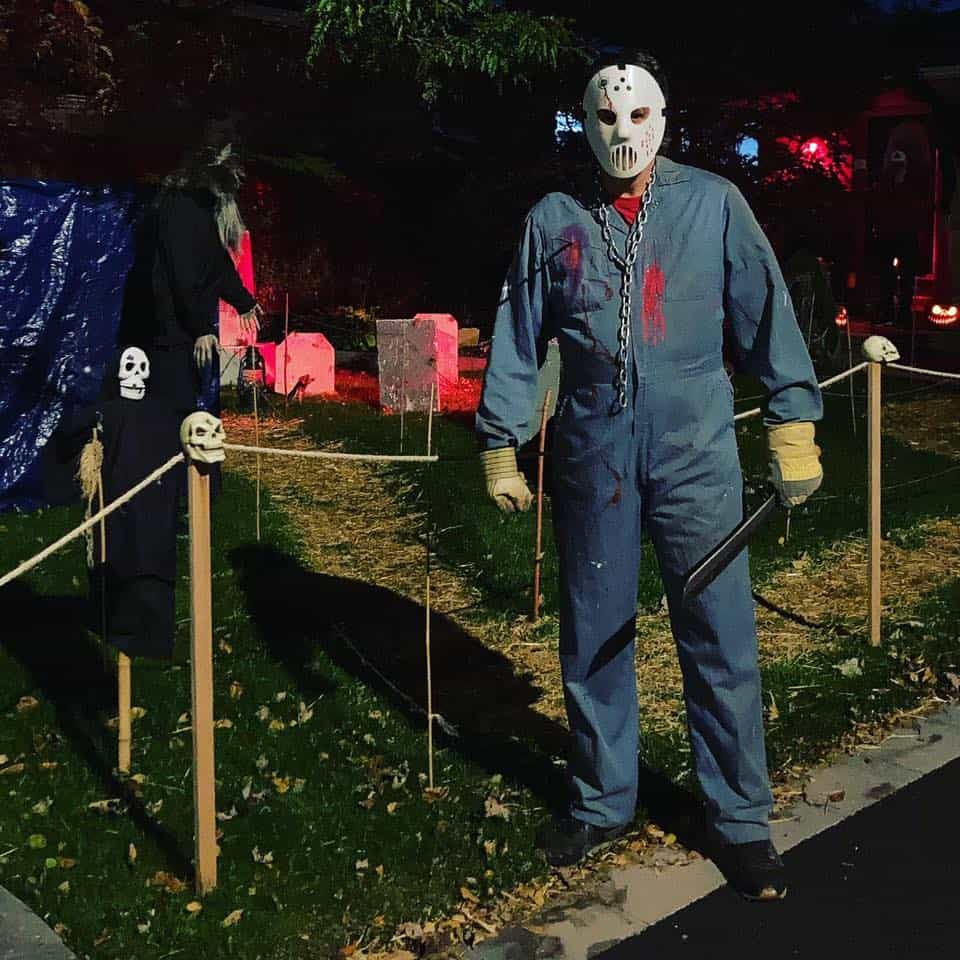 18 Mono Court – LIVE ONLY ONLY ON HALLOWEEN NIGHT 6-10PM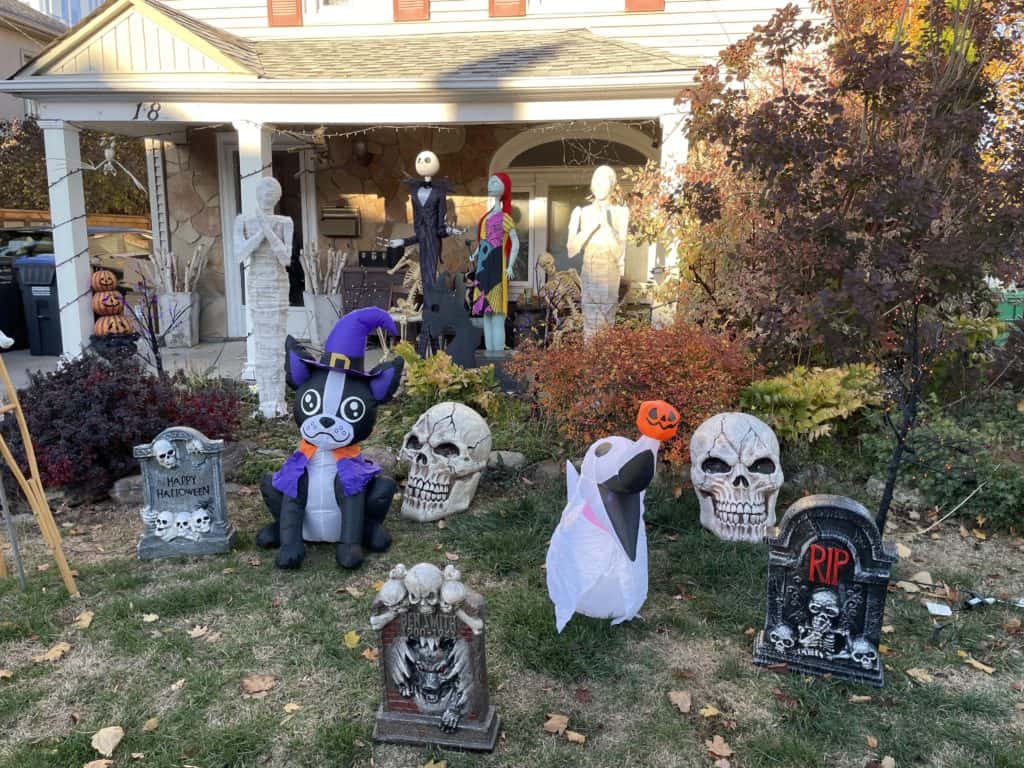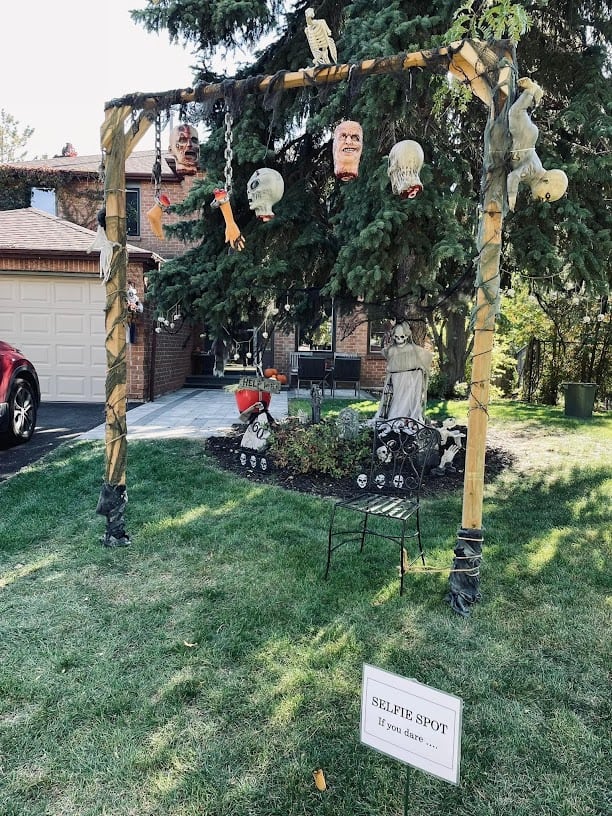 60 Nottingham Cres – Appears to have many gruesome items so may not be kid friendly
We are Looking for more Halloween houses!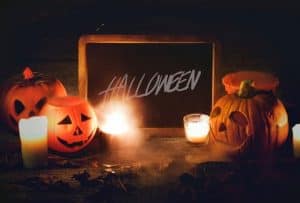 Please Note:
We do our best to ensure the information on The Exploring Family is accurate, however information and events are subject to change.