Our list of the Best Decorated Halloween Houses in Brampton, Mississauga and Georgetown have been so popular in past years that we are expanding! Check out our new guide to the Best Decorated Halloween Houses in Guelph including photos and important details so you can plan your Halloween House Tours.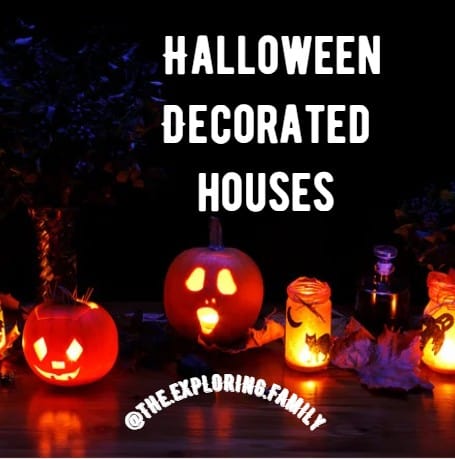 Don't forget there are also lots of Halloween Drive Thrus that are running again this year in support of local charities.
*The houses listed below were decorated in 2023, The Exploring Family makes every effort to update each year and delete those no longer decorated.
It's time to enjoy the best decorated houses for Halloween in the Guelph suburbs! Familes like Kate's love to decorate their yard with Halloween decorations and add to the display each year and go all out creating Halloween displays for families to enjoy.
My boo crew loves to drive around and checkout local spooky houses and listen to Halloween music and enjoy a Halloween treat!
Checking out Halloween houses is a great evening activity with the kids, and you can even bring glow sticks or halloween flashlight along to add to the fun. Want to get some extra wear out of those Halloween costumes then why not put them on for the spooky ride as you enjoy the spooky driving tour.
Kate's house features a projection screen, giant spider, graveyard and much more!
If you have little kids may I also suggest you checkout our Guide to Halloween Ideas for Kids Under 5. Finish the Spooky drive off by coming home to a Family Friendly Halloween Movie or a Halloween Treat Recipes!
You can even make your family a Halloween inspired dinner like my Stuffed Pepper Jack-o-laterns.
Don't miss any of our awesome Halloween content!
Map of the Best Decorated Houses for Halloween
Use our map to find the best decorated houses near you or use this map to plan your route for a house tour. All pin points are approximate.
Guelph Halloween House Addresses:
Scroll Further past the photos to find a Route Planned for you 🙂
7 Wilton Road
Burns Drive
7 Drew Street
Norma Crescent
Vancouver Drive (near the top)
503 Whitelaw Road
38 Freshmeadow Way
61 Mullin Dr
62 Montana Road
18 Sunnylea Cres
7 Elmhurst Cres
35 Granridge Cres
10 Primrose Lane
Hearn Ave
3 Picadilly Place
107 Dublin St N
313 Scottsdale Drive
8 Industrial Street
15 Troy Crescent
85 Arlington Cres
700 Paisley Road #33(Halloween only)
138 Parkedge St – Rockwood
94 Thornhill Drive
57 Vanier Crescent
23 Ervin Crescent
313/315 Cole Rd
116 Conroy Circle
22 Wagoners Trail
264 College Ave W #34
10 Scott Court
1 Brydges Crt
Law Drive
2023 Best Decorated Halloween Houses in Guelph and Surrounding Areas
Displays are listed by location. Please remember that these are family homes in residential neighborhoods, so drive carefully and respect the neighbourhoods. Happy Halloween!
Best Decorated Halloween Houses in Guelph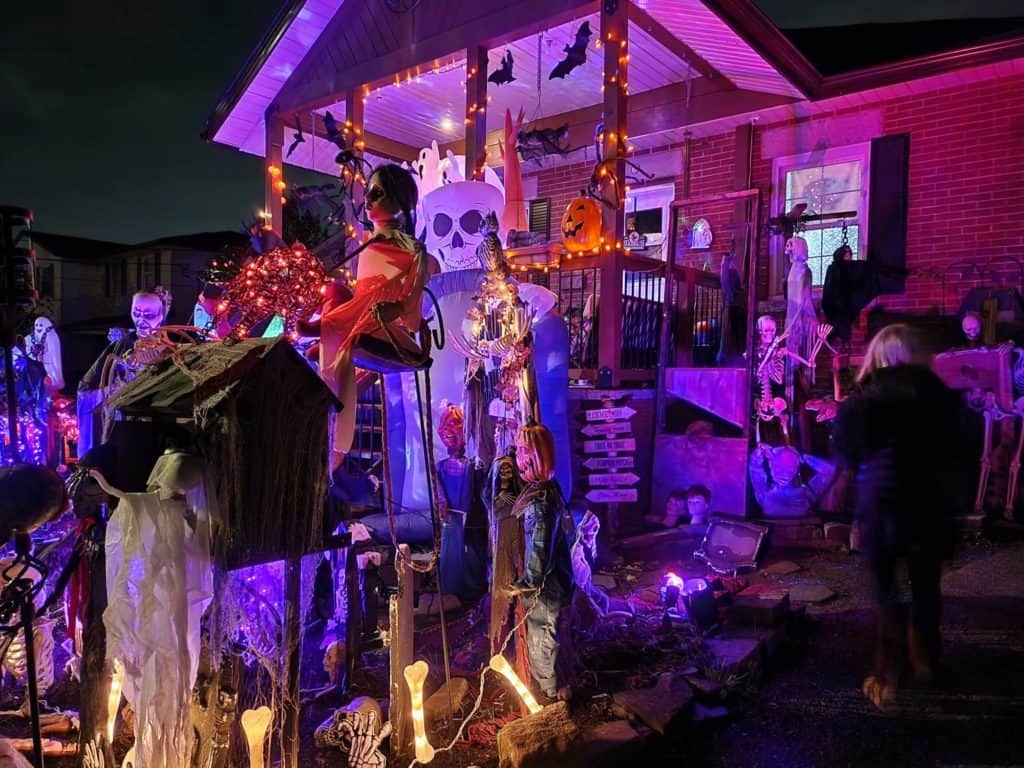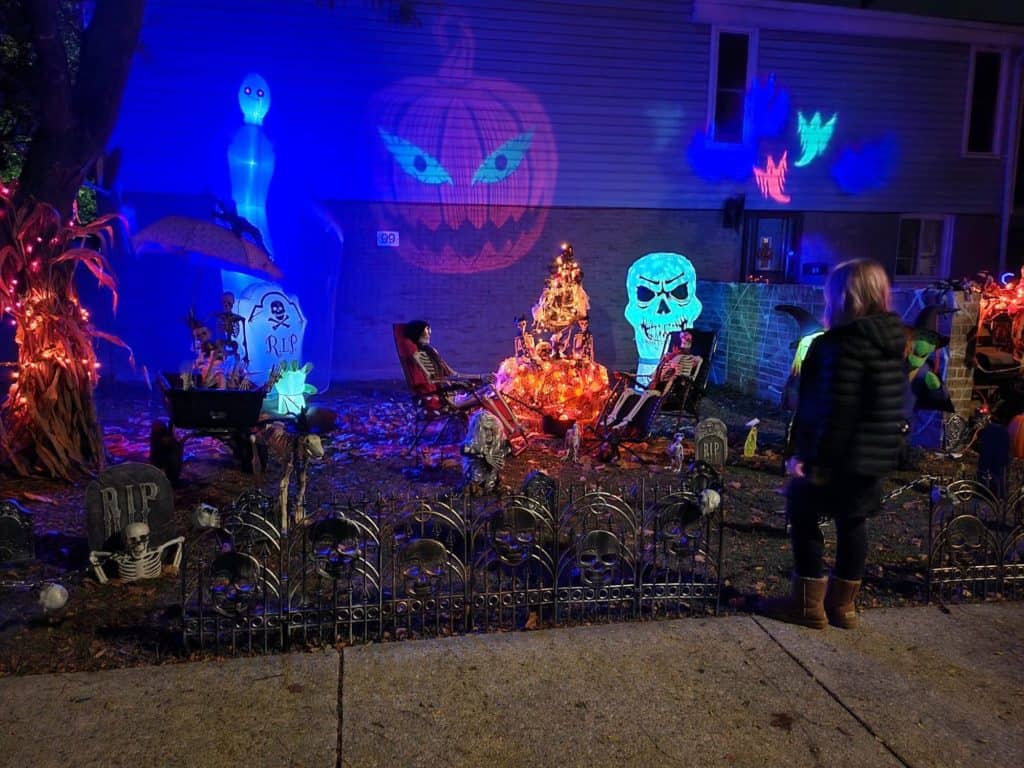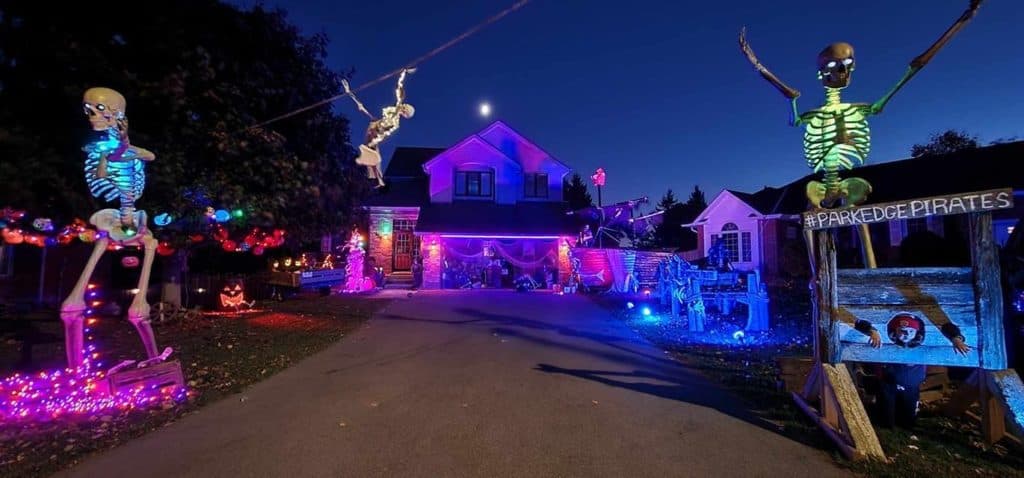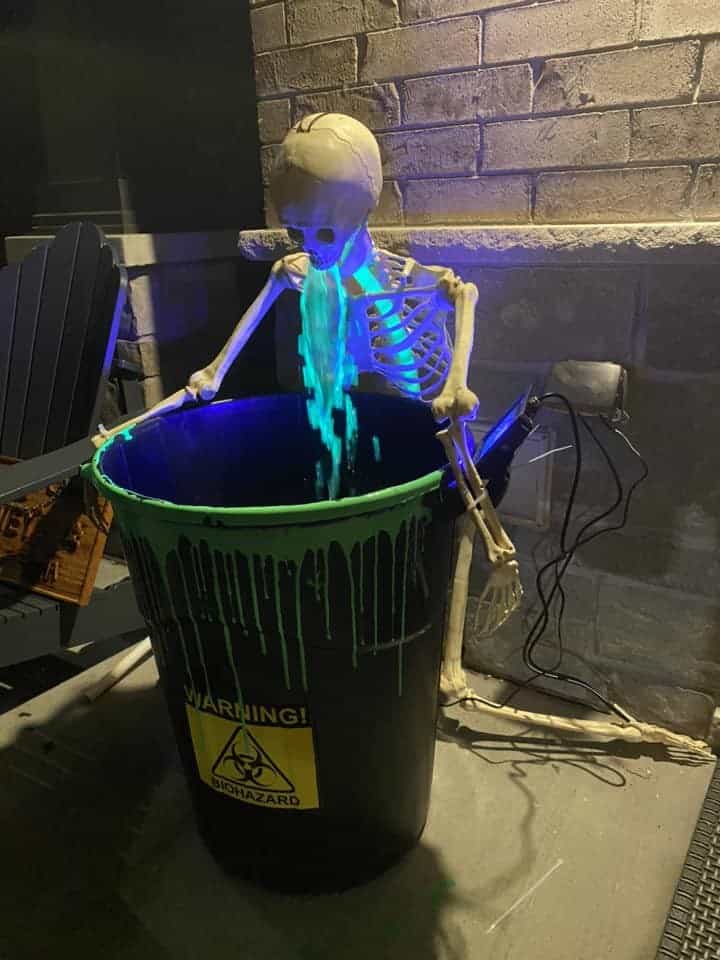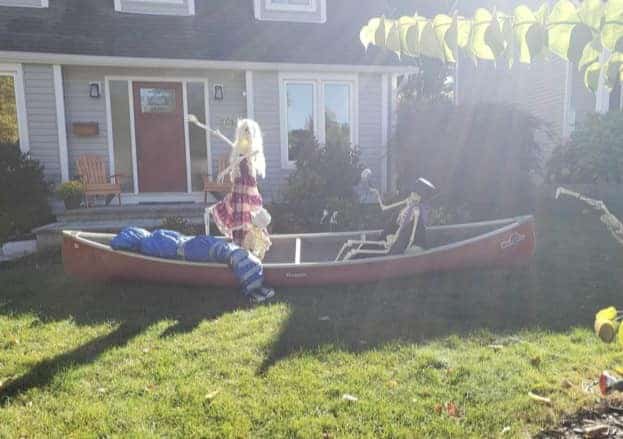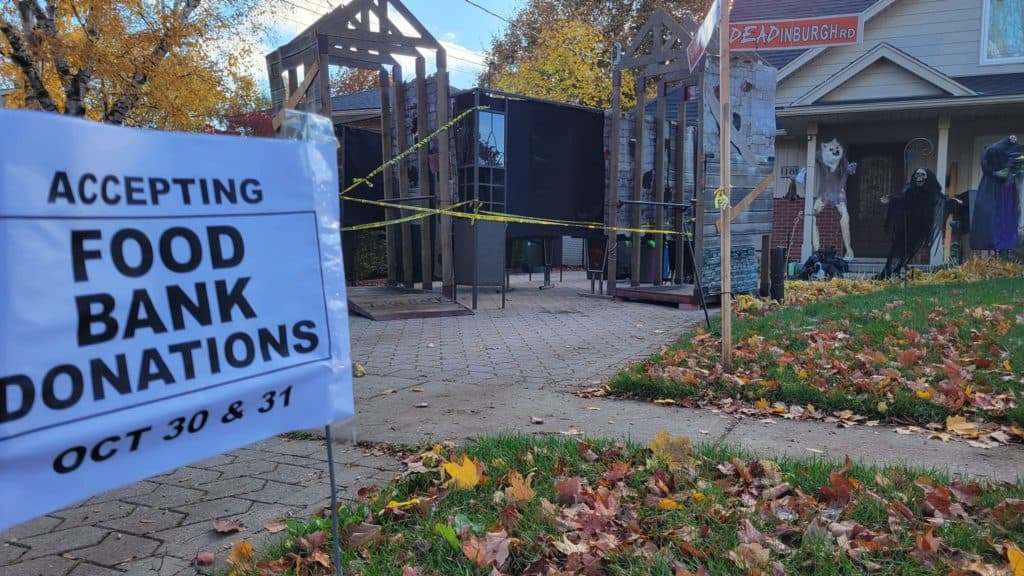 18 Sunnylea Cres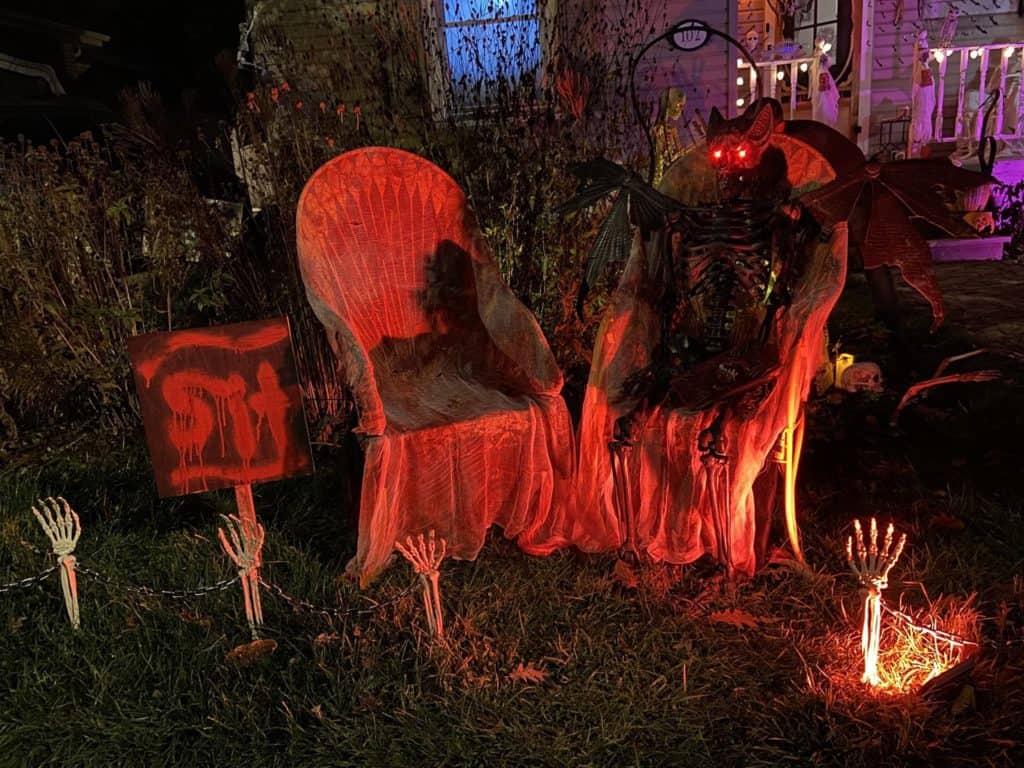 102 Hearn Ave
Use our Google Map Route in Guelph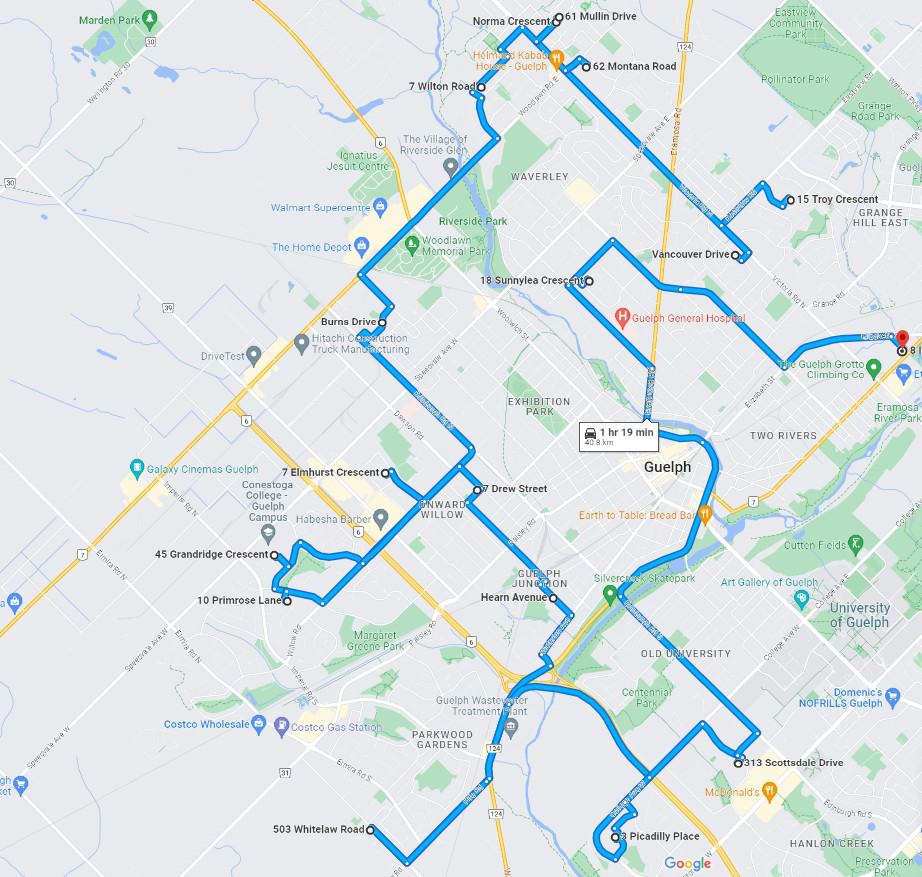 Starting from – Click Here to Use Google Maps
We are Looking for more Halloween houses!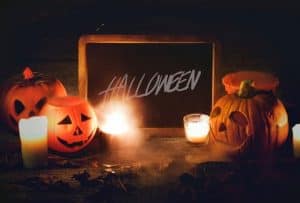 Please Note:
We do our best to ensure the information on The Exploring Family is accurate, however information and events are subject to change.